When it comes to cars, there are a lot of popular and well-known brands that people usually gravitate towards; however, most of them do not start with the letter E.
While a bit obscure and not so famous, they offer a great and varied experience and are responsible for many different models or parts for vehicles.
Some were well received, some did not see the light of day, and some were just strange.
Here, I will list down the brands and cars that start with E:
Emporiki Autokiniton
Emme
Eunos
Elfin
EMF
Elva
Elcat Automotive
Elcar
Egy-Tech Engineering
Edsel
EGA
Esther
Edfor
Elemental
Enizio
Edo Competition
Edag Engineering
Echidna
Etud
ErAZ
Enzmann
EnterraVipre
Engesa
ELVO
Evolv
Evans
Esemka
Elio
Electrum
Electric Raceabout
Excelsior
Exeed
ERF
Eicher
Equus
Etox
Eterniti Motors
Excel Motors Limited
Electra Meccanica
Englon
Exagon Engineering
Everus (Li Nian)
EcurieEcosse
Eagle
Espenlaub
Edran
Eshelman
Edwards
Ermini
EpsilonEuskadi
E-Z-Go
These 51 brands are just the ones that I could find, so make sure to read the whole article as I will briefly discuss all of these brands.
Full List – What Cars Start With The Letter "E"?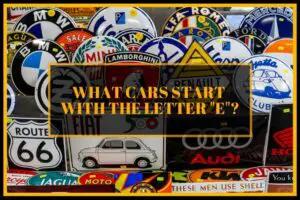 From bus and truck manufacturers to luxury vehicle makers, here are some various details on the brands listed above.
#1: Emporiki Autokiniton
Founded in 1919 Athens and originally a car dealer, this Greek brand produced various bodies for buses and fire truck accessories before switching back to cars after the second world war.
The brand would halt its vehicle production in 1985.
#2: Emme
This brand is a Brazilian car manufacturer which fell under the Megastar Company and operated for only two years, from 1997 to 1999.
This brand is responsible for producing various big sedans and other vehicles made by using the Lotus V16 engine, which allowed for insane speeds.
#3: Eunos
This brand falls under the Mazda umbrella, specifically under its Cosmo lineup.
The final generation of the Mazda Cosmo became Mazda's flagship vehicle in Japan was sold as the Eunos Cosmo via the luxury Eunos division in Japan from 1990 to 1995 and was not available anywhere else.
#4: Elfin
Elfin is one of the oldest Australian brands specializing in most sports cars.
This brand was launched in 1959, and since its inception, it has created a handful of road sports cars and retro-inspired racing vehicles, which have had major success in the market.
#5: EMF
This old American company was established in 1909 and only had a small term of 3 years, ending in 1912.
The company got its name from the initials of its three founders and is well known for creating old touring cars running on 4-cylinder engines.
#6: Elva
Based in various places such as Bexhill, Hastings, Sussex, and England, in the United Kingdom since being founded in 1955, this British company is a prominent figure which is known for manufacturing sports and racing vehicles such as the Elva Courier and other racing cars.
#7: Elcat Automotive
Manufactured in Jarvenpaa, Finland, this brand was owned by an electricity producer who used his field to manufacture a battery electric vehicle and produced more than 160 vehicles in 12 years, starting in 1990 and eventually ceasing its production in 2002.
#8: Elcar
Operating from 1915 until 1931, the Elcar was an American-made automobile produced by the Elkhart Carriage Company, which existed for 30 years before releasing its first car.
It would suffer greatly from the great depression, and the company dissolved soon after.
#9: Egy-Tech Engineering
This popular car manufacturing brand is based in Cairo, Egypt.
Founded in 1997, the company has specializations in rickshaws and other 3-wheeled vehicles along with two other cars, the Micro and the Maestro, which are small vehicles in general.
#10: Edsel
Marketed by the major Motor company Ford, the Edsel was a car brand marketed for only two years, from 1959 to 1960.
The company faced more than 250 million in losses while pushing this car and eventually decided to quietly discontinue it.
#11: EGA
Located in Egypt, the brand EGA stands for Egyptian German Automotive, and the company was founded in 1996 as a project of Mercedes.
Since then, it has been responsible for creating local variants of Mercedes, which are only available for the locals.
#12: Esther
Founded in1987, the Esther is a car based on the design of the Lotus 7 and was manufactured in Ugglerum, Sweden.
While they tried to copy the wooden mold of the Lotus, they would soon end up selling the chassis unfinished.
#13: Edfor
This is a Portuguese brand of cars and vehicles founded somewhere in the 1930 and is active to this very moment.
This brand has specialized in producing and manufacturing various sports cars over the years, which have had moderate success.
#14: Elemental
A fairly recent brand founded in 2012, Elemental has its headquarters located in the rural area of Hampshire, United Kingdom.
It focuses on high performance and automotive racecar engineering to create cutting-edge British vehicles with excellent styling and design.
#15: Enizio
A brand that falls under V Innovations, the Enizio is an electric car which the company has been manufacturing which follows several electric conversions done on various brands such as the Toyota Yaris and Mini-cooper and offers high performance and speed.
#16: Edo Competition
This brand is a German motor vehicle and tuning company founded with the prospects to create high-performance and powerful vehicles along with various luxury and sports cars that reach absurd top speeds and handle swiftly.
#17: Edag Engineering
EDGA is a German brand founded in 1969 and is currently an international corporate group that has been active in the engineering services sector and, since 2015, has run its operations while being based in Arboc, Canton Thurgau, Switzerland.
#18: Echidna
Falling under Devin Enterprises, the Echidna is a very fast and powerful racecar created with the corvette in mind, even going as far as to power it with a Chevrolet engine.
The first model of the car was featured at an auction but unfortunately did not sell
#19: Etud
Etud has probably made one of the strangest and weirdest vehicles in history by creating the Scooto Concept, a scooter car hybrid that the brand unveiled in 2004 in the Paris Auto Show.
The vehicle can seat three people and is a real attention grabber.
#20: ErAZ
Operating for nearly three decades from 1966 to 1996, this Armenian automobile manufacturer is based in Yerevan and is mostly known for producing a van.
After 1996, the company fell on hard times and could not get funding which is why in 2002, it declared bankruptcy and dissolved.
#21: Enzmann
This is a Swiss automobile manufacturer which had a short term of operation from 1957 to the 1960s.
The company's main game plan was to purchase new Volkswagens and rework them to create their vehicle, the Enzmann 506, which you could still find in the market in 2009.
#22: EnterraVipre
The EnterraVipre is a brand closely related to Pontiac Fiero and is an exclusive Canadian sports car released in 1984.
Aside from the test concepts of this vehicle, only 40 of them were ever sold, making this a very lucrative vehicle
#23: Engesa
Founded in 1963, this Brazilian company originally specialized in tactical military trucks and armored fighting vehicles and then decided to join the civilian SUV market.
It operated heavily during the second world war and would continue today.
#24: ELVO
You would normally think to get Elvo from Hellenic Vehicle Industry, but here we are.
This Greek manufacturer is based in Thessaloniki and was founded in 1972, since which it has become a prominent manufacturer of jeeps and other military vehicles.
#25: Evolv
Coming in the shape of an S40 Sports sedan, the 2004 Evolve S40 is a very enthusiastic car with an eye-catching design and painting scheme.
The car features good performance due to the turbocharged inline 5 engine and 6-speed transmission.
#26: Evans
The Evans brand is prominent for creating the 2004 Evans 386, which had a very distinct body and shape.
Its v8 engine and natural aspiration go well with the carbon fiber body, which prompts it to have a very expensive cost but offers fast and smooth handling.
#27: Esemka
This is an Indonesian automotive company which is based in Solo, Indonesia.
This brand launched a manufacturing plant officially inaugurated by the president of the country at the time in 2019 and had a production capacity of 12,000 vehicles.
#28: Elio
Founded in 2009, this company is based in Phoenix, Arizona.
It is an American brand that has raised the prospects of a high mileage vehicle and announced a new electric motor design, but due to failed marketing, production has yet to begin.
#29: Electrum
This two-passenger convertible is an all-electric vehicle capable of providing up to a range of up to 150 miles on a full charge and uses a zinc battery which is standard in all of the brand's vehicles.
While the car is a bit expensive, you save a lot on fuel.
#30: Electric Raceabout
Electric Raceabout, or ERA, is a sports car famous for being all-electric. It was introduced in 2009 and inspired many Chinese manufacturers.
With an operational range of 200km and weighing over 1700 Kg, it is a heavy car but is surprisingly fast.
#31: Excelsior
CompagnieNationale Excelsior, or simply just Excelsior, is a Belgian car manufacturer established in 1903 and started producing cars the year after.
After various models, the company would be sold to its competitor, who would keep the name, only to drop it later.
#32: Exeed
This automotive marque is known for creating premium sports utility vehicles and was introduced into the Chinese automobile market by Chery Automobile.
This company is very new and was introduced in 2017 and has four different vehicles.
#33: ERF
ERF is a British brand founded in 1933 and is mainly prominent in the manufacturing and production of trucks.
The brand itself was named after the founder's initials. The rand factory would shut down in 2002, and the brand itself would be discontinued in 2007.
#34: Eicher
This is an Indian multinational automotive company mainly manufactures motorcycles and commercial vehicles.
The brand is a parent company of Royal Enfield which also manufactures motorcycles. This brand has its headquarters in New Dehli.
#35: Equus
Produced from 1999 to 2016, the Equus was a brand that fell under Hyundai and is Latin for the horse.
It is a full-sized luxury sedan with a front engine and a rear-drive. IT has two generations and would be released in various variations.
#36: Etox
Etox is one of the first automobile manufacturers in Turkey that decided to exclusively build sports cars.
Based in Ankara, the company developed the EtoxZafer, which was the second Turkish-made sports car and was produced for two years from 1973 to 1975.
#37: Eterniti Motors
This brand was a short-lived company that established itself in 2010 and, after a run of 4 years, ended in 2014.
However, the company was able to create one single model, the Hemera, and unveiled it at the 2011 Frankfurt Motor Show.
#38: Excel Distributing Company
This brand is known for creating a cyclecar manufactured in Detroit, Michigan.
The car itself was very heavy, despite being a 2-seater and had a water-cooled 4-cylinder engine. A friction transmission operates the car with belts.
#39: Electra Meccanica
Electra Meccanica is a brand that features bold and elegant designs and takes inspiration from classic European vehicles.
The brand has the purpose of slowly roll out vehicles to build an all-electric future while providing high-performance vehicles.
#40: Englon
Launching in 2010 to replace the Shanghai Maple brand, this Chinese car brand was trying to emulate the classic British style and was sold on the Chinese market.
This lineup was part of Geely, which was founded in 1986.
#41: Exagon Engineering
This is a French auto racing team which was founded in 2004.
The brand is best known for getting cars ready to enter the FIA World Touring Car Championship. They would establish Exagon Motors in 2009 and release their first car in 2012.
#42: Everus (Li Nian)
This brand is a marque of Honda and the GAC Group and allowed Honda to become the first foreign automaker to create and develop vehicles owned by its local joint venture.
This was happening in China, and the first car was created in 2011.
#43: EcurieEcosse
This French brand was founded way back in 1951 by a French businessman and would be based in Merchiston, Edinburgh.
The brand is well known for racing in 3 different formula one races and for the distinct blue metallic paint it had adopted.
#44: Eagle
Marque of the Chrysler Corporation, an American Brand, which followed the purchase of AMC, the brand itself was founded in 1988.
It would operate for about 11 years before being phased out, having its headquarters located in Auburn Hills, Michigan.
#45: Espenlaub
This brand encompasses a series of innovative and rather strange vehicles created by a German inventor and operated from 1928 to 1953.
The inventor of the same name as the brand was known for his gliders and rocket propulsion work.
#46: Edran
This Belgian automobile brand was founded back in 1984 and is well known for its first car, the EdranSpyder MK I, unveiled in 1994 and had a body made of carbon fiber, Kevlar, and fiberglass, which made it very lightweight.
#47: Eshelman
Known for creating small vehicles throughout its eight-year-old run from 1953s to 1961, the brand also created an array of scooters and carts before switching to compact cars and, eventually, bigger models that existed for utility purposes such as tractors.
#48: Edwards
As you can tell by the name, Edwards America is an American automobile manufacturer based in San Francisco, California, and was active for a period of 2 years from 1953 to 1955.
This brand created vehicles in Italian style with high-quality mechanical designs.
#49: Ermini
Despite having production that lasted for about 12 years, which resulted in less than 40 cars, 37, Ermini is not a recognizable brand.
It started in 1927 and, as mentioned above, would be discontinued 12 years later in 1939.
#50: Epsilon Euskadi
Coming from the constructor of the same name, Epsilon Euskadi is a racing car with Spanish origins and its headquarters located in Vitoria, Spain.
Founded in 1999, the company would soon be sold out to Epic Racing but would continue activities until 2013.
#51: E-Z-Go
This brand is part of the Texon Corporation, launched in the early 60s, and is still active to this day.
The brand is well known for the production of its various light vehicles and includes the creation of some gold cars, which are very luxurious.
Frequently Asked Questions
Q1. What Chevy Cars Start With E?
Chevrolet is a prominent vehicle brand that comes under the banner of General Motors.
This brand is mostly known for lineups such as the Chevrolet Cadillac and the Chevrolet Corvette; however, the brand is also responsible for many different lineups, which start with the letter E.
Here are a few of these cars which start with E and fall under the Chevy Brand:
Equinox
Equinox EV
El Camino
El Morocco
El Toro
Epica
Express
Express City
Exodus
Q2: What Car Has An E Logo?
While you would think that a car with an E for a logo would start with an E itself, this is not the case here as the South Korean automobile manufacturer Kia has taken the liberty to include a new E emblem available on their Stinger class.
This Stinger class is only available in the company's local market of Korea and will not be available to the world and boasts a stylized silver-colored E inside of a silver/grey circle.
Q3. What SUVs Start With E?
Sports Utility Vehicles have dominated the market in recent times due to their great handling, performance, cargo space, and seating amount, making them perfect for families of all sizes and versatile in whatever trip you plan on taking.
Coming in many different sizes and forms, here are a few Sports Utility Vehicles that start with the letter E:
Explorer – Ford
Escape – Ford
Equinox – Chevrolet
Expedition – Ford
Excursion – Ford
Everest – Ford
Edge – Ford
Endeavor – Ford
Escalade – Cadillac
Ecosport – Ford
EX3 – Geometry
Q4. What Sports Cars Start With E?
Every man has thought of owning a luxury sports car.
While only a few men make their dream come true, they always get stuck figuring out which specific sports car they want to purchase since there are so many now, each with its unique handling and features.
Here are a few sports cars which start with E:
Eclat – Lotus
E-Tron GT – Audi
E10 – Zenos
E-53 – Mercedes AMG
Elite – Lotus
Espada – Lamborghini
Q5. Why Do All Ford SUVs Start With E?
If you have been paying attention, you may have seen that two questions above, many SUVs that I mentioned that start with E are from Ford.
While there is no explicit reason that the company has stated, one can easily say that it is done for marketing and brand recognition; however, this can be easily countered by the fact that there are various Ford SUVs such as the Ford Bronco, which does not start with an E
Conclusion
The number of brands and companies in the automobile industry is constantly shifting as more, and more of them are created and establish their presence in the market.
Many others slowly fall into obscurity and eventually fade away and lose their business.
Regardless of how many new brands come, after reading this article, you should now have a good grasp on the brands and cars that start with E and should be able to use this information to find the best vehicles you want to purchase and the company you want to support and provide your business to.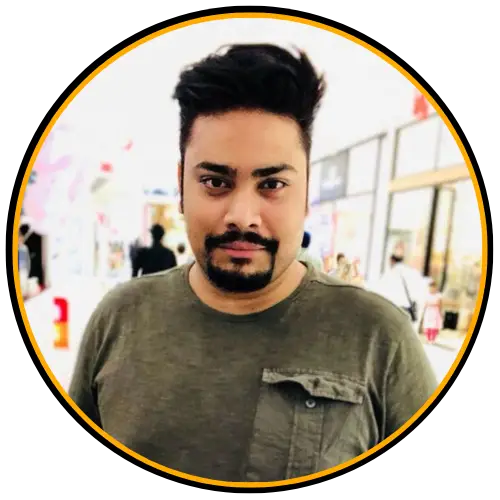 I am Tahir Azam, and I have been writing amazing articles for TaxiHack for as long as I can remember. I know everything that is to know when it comes to automobiles and is always on top of industry news and developments. While I am not an expert by any means, I pride myself on knowing the ins and outs of many different problems and, of course, their solutions. The articles on our website are some of the best and well-researched content that you will find, and I spend countless hours making sure this remains to be true. This is why I ask you to take your time out and read some of my articles, especially if you find a topic that resonates with you or is something you are looking into. This way, you will find the perfect mix of information and tips on your desired topic. Learn more about Tahir.