When it comes to choosing a car to purchase, it can be quite challenging. It is because there are countless brands and car models worldwide that you can choose from.
The simplest and most fun way to do it is by going through each car in alphabetical order and their names.
Now with that being said, here are all the cars that start with D:
Delage
Dacia
Dauer
Daihatsu
Desoto
Devin
Dino
DKW
Dinan
Daimler
Daewoo
De Tomaso
David Brown
Derby
Detroit Electric
Devel Sixteen
Dodge
Dome
Datsun
DS
DAF
Dartz
DeLorean
Donkervoort
DP Motors
Denzel
Doran
De Dion Bouton
Devon
Diatto
D-Max
Discovery
Delahaye
Dual Ghia
DuPont
Duesenberg
With that out of the way, if you are curious about each brand's history, keep reading this article as it will be a fun experience for you.
Full List – What Cars Start With The Letter "D"?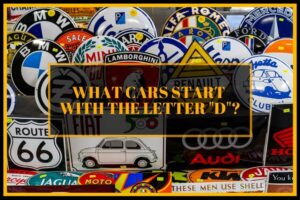 Here I will list all the cars that start with D. Plus.
I will also be explaining each car's brand's backstory so you can have detailed information on all of them.
So when it comes to purchasing from a certain brand, it would not be difficult for you.
Now without further, let's get into the list!
#1: Delage
Delage was founded in 1905 by Louis Delage and was known to be a racing car and a French Luxury car company.
One of the greatest things about this brand is that it participated in the 1920s motorsport racing competition and successfully with cars such as Delage 2 LCV.
This car also won the European Grand Prix (1924) in Lyon and also the ACF Montlhery Grand Prix in 1925.
The company diverted its attention and focused more on making luxury vehicles in the 1930s, which mainly included cars like the Delage D6, D8, and D4.
#2: Dacia
Dacia is said to be a Romanian automobile manufacturing company launched in 1966, and it is also known as the Automobile Dacia S.A.
From their first launch and throughout the years, the company has worked well in producing concept cars like sedans, SUVs, MPVs, hatchbacks, vans, and so much more.
In 1999, this company became a part of the French automobile makers called Groupe Renault. It is said that this brand is well known for its cost-effective cars.
#3: Dauer
Dauer Sportwagen was based in Nuremberg, Germany, founded by the former racing driver, Jochen Dauer.
This brand participated in various race series such as the German Super Cup and the European Inter Series Championship.
Soon after, Dauer had destruction in the production of their racing cars in the 90s, which made them start making road cars instead.
Most of their road cars were of limited edition, and one of the most infamous cars was the Dauer 962, Le Mans. It is said that this car won the 24 Hours Le Mans in the year 1994.
#4: Daihatsu
Daihatsu is a Japanese automobile manufacturing company well known for making small and compact cars and passenger cars.
This brand was developed in 1951 as the oldest manufacturer of internal combustion engines.
This brand is said to be quite popular worldwide and is also well known for making three-wheeled motor cars as well.
By 2016, the brand is completely owned by Toyota Group company.
#5: Desoto
De Soto is an outstanding American automobile brand that manufactured vehicles and sold them through the Desoto Division of Chrysler.
It is said that it was founded by Chrysler and made a massive impact on the world of vehicles.
It is worth mentioning that more than two million cars and trucks were developed under this brand's name throughout the year 1928 up to 1961 and were quite popular during that period.
#6: Devin
Devin is one of those brands that work in the production of American cars and was first established in the year 1955.
It is said that this brand does produce not only cars but also automotive appliances. Their most famous models have to be the Devin SS, Devin D, and Devin C.
In addition to that, this brand is most commonly known for its durable fiberglass car bodies, which were said to be purchased as kits.
They, however, were in the market for a short time from the year 1955 through 1964.
#7: Dino
Dino was a well-known brand from 1967 through 1976, and they were highly appreciated for their mid-engined, rear-wheel-drive sports vehicles that Ferrari manufactured.
The main goal for the brand was to develop this marque to offer moderately low-cost sports vehicles to their customers, which will also satisfy customers.
It is said that the name Dino was earmarked for Ferrari's V12 as well as flat 12 premium models until the year 1976. And later, it was removed in favor of full Ferrari individuality.
#8: DKW
Now coming over the brand name, DKW, this brand is known for the production of motorcycles and cars in Germany.
DKW stands for Dampf Kraft Wagen and it was established in 1916 by Dr. Jørgen Skafte Rasmussen.
It is said that this brand was one of the world's largest motorcycle manufacturers in the 1920s. It also has produced numerous automobiles under its name.
One of their successful models, called the DKW 3=6 Sonderklasse, is said to have participated in European touring car racing and rallying in the years 1954 and 1955.
#9: Dinan
Donna is among those manufacturers of aftermarket BMW components in Dinan Cars.
It is said that this company was launched in 1979 and was founded by Steve Dinan. The headquarters and plants are located in Alabama, the United States.
One of the wonderful things about this brand is that it now manufactures different components for brands like Mercedes, BMW, Benz, and Mini.
According to reports, this brand is also known for its remarkable performance, high-quality engineering, and unmatched warranties.
#10: Daimler
Daimler is said to be an independent British motor automobile company established by H. J. Lawson in the year 1896.
It is also worth noting that this brand was most popular for its supreme luxury cars in the early 1910s.
According to various sources, it is said that this company's major customers were the monarchs of various countries.
Besides that, the British royal used to chauffeur in Daimler limousines between the years of 1902 through 1950.
#11: Daewoo
Daewoo was one of the well-established and successful manufacturing companies in South Korea before General Motors acquired it in 2001.
They are well recognized for making economy cars and concept cars that work efficiently.
The Daewoo Group founded the brand in 1982, and the headquarters of this company is said to be located in Bupyeong-gu, Incheon, South Korea.
Now around six companies own the Daewoo brand.
#12: De Tomaso
De Tomaso was established in Italy in 1959 by Alejandro de Tomaso. The headquarters for this brand is located in Modena, Italy.
One of the great things about this brand is that after 2015, it became one of the leading automobile manufacturing companies in Italy.
The brand is great in producing racing cars, including producing for other brand cars like the Maserati, Biturbo, Chrysler TC, and various others.
#13: David Brown
This outstanding brand is known for making limited edition cars in Silverstone, England.
It is said that a British businessman called David Brown founded this company in the year 2013. Soon after the business developed, it widened its manufacturing in 2017.
One of the best and first models they launched was the Speedback GT and others like Speedback Silverstone Edition and Mini Remastered.
#14: Derby
Derby was created in 1912. A general engineering company developed it by Bertrand Montet.
This company started by working on the persisting ex-military Harley Davidson motorcycles after the first world war.
They then went into the cyclecar market by utilizing the V twin engines of the Harley Davidson.
Later the brand introduced the four-cylinder version and the V twin engine at the Paris Salon d'Auto in 1921.
#15: Detroit Electric
Detroit Electric was founded in 1907. The Anderson Electric Car Company manufactured electric cars.
It was established in Detroit, Michigan, in the US. It is said that they made around 13,000 electric cars during their active years from 1907 until 1939.
The company was finally revived again in 2008 by Detroit Electric Holding Ltd. and now makes new modern electric cars.
#16: Devel Sixteen
Devel Motors is a brand that manufactures hypercar in Dubai, United Arab Emirates.
This company is quite popular for the production of Devel Sixteen. This is a concept hypercar launched in 2013 at the Dubai Motor Show.
Later in 2017, the manufactured version of the hypercar was launched at the 2017 Dubai Motor Show. This model then had around 5007 horsepower and an ultimate speed of 320 mph.
#17: Dodge
Dodge is an American automobile production brand that started its journey in 1900 and has been present in the market ever since.
This brand is a department of Fiat Chrysler and is located in Auburn Hills, Michigan. This brand was founded by John Francis Dodge and Horace Elgin Dodge.
This brand has experienced highs and lows during its production years. It is said that now Dodge focuses on making reliable vehicles extremely strong in performance.
#18: Dome
Dome is a Japanese racing car manufacturer that mainly focuses on making an open-wheel and sports car racing.
This brand has been in the market for a long time with the production version of their Zero Concept car launched in 1979.
Since it was first launched, this brand has manufactured various variants like racing cars, prototypes, and Formula 1 car, which is called the Dome F105.
#19: Datsun
Datsun is an automobile brand that is completely owned by the company Nissan.
This company was said to be founded in 1931 and later discontinued in 1989. But Nissan decided to relaunch this in 2013, and it has been active ever since.
It is now well known for the production of light trucks and economy cars. They now make low-cost cars that are mass-produced for rising markets.
#20: DS
Now coming to DS Automobiles, this brand was founded in 2009 by Groupe PSA.
The headquarters is located in Paris, France. It is said that Citroen first announced this brand, and they specialize in making impressive luxury French vehicles in the market.
The abbreviation of DS stands for Different Spirit, also known as Distinctive Series.
In 2015, the beams separated themselves from Citroen to become a stand-alone name and now focus on making hybrid and electric cars.
#21: DAF
Hub van Doorne founded DAF. A.H. Huenges in the year 1993. This is a Dutch truck generating company. The headquarters is located in Eindhoven, Netherlands.
It is said to be a division of Paccar. It is also worth mentioning that they do the production assembly of cabs and axles in their Westerlo plant, which is located in Belgium.
#22: Dartz
Dartz is said to be a privately owned company based in Latvian. It is worth noting that this is also a subsidiary of an Estonian company, Dartz Grupa OÜ.
The main focus of this company is to design and produce armored automobiles that offer outclass performance.
They released their model T-98 Kombat, which would be available to be sold in North America.
However, the model was discontinued two years later and was replaced by the Prombron.
#23: DeLorean
DeLorean was a leading motor company in the American automobile manufacturing industry.
It is known for its model DeLorean DMC-12 sports car. John DeLorean developed this company in 1975.
They were famous for making outstanding sports cars, and they were given the name DeLorean sports cars.
They now have a second company founded in 2016, and the headquarters is said to be in Humble, Texas.
#24: Donkervoort
Donkervoort was founded in 1978 by J.A. Donkervoort, and the headquarters are located in Lelystad, Netherlands.
They are known for manufacturing hand-built and extra light sports cars.
They were using Ford engines when they first launched, and in the year 1996, they replaced them with Audi engines.
The most popular models they produced were Donkervoort D8 370, Donkervoort D8 150 and Donkervoort D8 GT.
#25: DP Motors
DP Motors is a company founded in Germany and is well known for designing and tuning.
One of the greatest things about this brand is that they specialize in manufacturing Porsche with various distinctive designs.
The popular car models are 935 DP III, 911 Sleeper 3.2, Speedy Irishman, etc. Ekkehard Zimmerman founded the company in 1973.
It is said that they have been working on the modification of Porsche ever since they first started.
#26: Denzel
A very popular Austrian automobiles manufacturer was developed by Wolfgang Denzel in the year 1948 and was named Denzel.
It is worth noting that this company was one of the major rivals of Porsche in Austria during its lifetime.
This company is still active and focuses mainly on making specialist care such as open roadsters, which contain the Denzel 1300.
#27: Doran
Doran is well recognized for making high-quality parts for cars and making outstanding racing cars.
One of their professions is to restore most vintage vehicles. Another great thing about this company is that they also own a racing team.
Their major priority for their racing team is to compete in racing class one of the Daytona Prototype Championship.
#28: De Dion Bouton
Coming to De Dion Bouton, which was a distinguished French automobile and a railcar manufacturing company.
This company was based in Paris, France, developed in 1883 by Jules Albert De Dion, Georges Bouton, and Charles Trépardoux.
During its active years, the company was known for making various variants such as steam cars, tricycles, four-wheelers, and railcars.
Later in the 20th century, this company was said to be the primary engine supplier for automobile manufacturers.
#29: Devon
Devon is an American design company developed in 2008 and was founded by Scott Devon.
They mainly develop high-quality commodities, and one of their most famous cars has to be the Devon GTX. This model is based on the second generation of Dodge Viper.
#30: Diatto
Diatto was a very well-known Italian car manufacturing company that was active between the years 1835 to 1929.
One of the best things about this brand was that it manufactured and designed its high-quality cars, including racing cars equipped with eight-cylinder engines.
They also provided frames for Bugatti.
#31: D-Max
D-Max is a vehicle by Isuzu launched in Australia in the year 2008. After some time, Holden's parent company shortened its connections with Isuzu.
They focused on the takeoff of its extremely profitable Rodeo brand by using the Isuzu symbol at the front and D-Max wrought across its end.
The latest models are better than other brands in safety, modifications, and appliances.
#32: Discovery
When the model Land Rover Discovery was launched in Australia in 1991, it started to gain popularity worldwide because of the four-wheel-drive system.
The model was then upgraded, and all the produced versions had excellent off-road capabilities.
#33: Delahaye
Emily Delahaye founded Delahaye in 1894, and it was said to be an automotive manufacturing company at that time.
They first launched the belt-driven and single or twin cylinder engine placed in the rear, which was quite popular.
Later the company started making racing cars and luxury cars, including Delahaye 135 Special and Delahaye Cabriolet.
#34: Dual Ghia
It is said that Dual Ghia was a marquee of automobiles. This was used for vehicles launched between the years 1956 to 1958 in the United States.
Duel Motors worked with Dual Ghia to produce certain cars. Some models were Dual Ghia 134, 185, Convertible 195, etc.
#35: DuPont
DuPont was first launched in 1919, and it was said to be an American automotive manufacturing corporation.
They mainly produced high-end vehicles, which made them famous for it. They discontinued in 1931 and made 537 cars; most models are not available anymore.
#36: Duesenberg
Duesenberg was located in the United States, and they were a well-known race car manufacturer. They also produced luxurious automobiles that were efficient in performance.
One of the most popular models they manufactured was the Model J in 1929, available and famous until 1937. In the 1930s, this company was respected as a decoration of status.
Frequently Asked Questions
Q1. What Muscle Cars Start With D?
If you are curious about the most famous Muscle cars in history, then here is the list.
Dodge Polara
Dodge GTX
Dodge Dart
Dodge Challenger
Dodge Magnum
Dodge Charger Daytona
Dodge Super Bee
Dodge Charger (1966)
Dodge Coronet
Q2. What Ford Cars Start With D?
There are only three Ford cars that start with the letter D, and they are as follows.
Ford Del Rey
Ford Del Rio
Ford Durango
Q3. What Chevy Cars Start With D?
Chevrolet is one of the most famous brands in the industry of automobiles.
If you are curious to know what Chevy cars start with the letter D, well, there are only five models, and they are as follows.
Chevrolet D-20
Chevrolet Damas
Chevrolet Delray
Chevrolet Diplomata
Chevrolet Deluxe
Conclusion
I hope this article was informational for you and easy to understand as I have tried to include all the cars that start with D.
Most of the car brands were quite remarkable and during their lifetime were recognized for producing decent varieties of cars, including numerous variants that made it easy for people to transport in.
There are still many brands active today in this list, which means you can consider purchasing outstanding high, performing vehicles from them.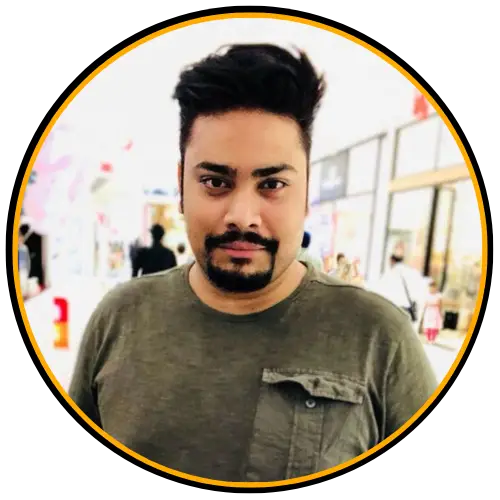 I am Tahir Azam, and I have been writing amazing articles for TaxiHack for as long as I can remember. I know everything that is to know when it comes to automobiles and is always on top of industry news and developments. While I am not an expert by any means, I pride myself on knowing the ins and outs of many different problems and, of course, their solutions. The articles on our website are some of the best and well-researched content that you will find, and I spend countless hours making sure this remains to be true. This is why I ask you to take your time out and read some of my articles, especially if you find a topic that resonates with you or is something you are looking into. This way, you will find the perfect mix of information and tips on your desired topic. Learn more about Tahir.