JDM vehicles, more commonly known as vehicles that have been designed for the Japanese Domestic Market, are extremely popular because of the used options being so cheap.
These cars are so affordable that I felt compelled to create this list of the best JDM cars under 10k.
Although Japan is home to most of the reliable vehicles on the market right now, some need to be avoided.
This article consists of the top JDM cars under the $10000 budget. These vehicles have been chosen after careful consideration.
Everything has been considered from a reliability standpoint to the number of features. Let's list them all down before we go into the details!
Best JDM Cars Under $10k:
Nissan 300ZX
Mitsubishi Eclipse
Lexus IS300
Suzuki Samurai
Toyota Celica
Subaru Impreza WRX STI
Suzuki Cappuccino
Mazda Miata
Mitsubishi Starion
Toyota MR2 Spyder
Now that all of these have been listed, the article will focus on discussing all of them in detail.
It is recommended to read through the next section completely because the information is vital.
List Of The Best JDM Cars Under $10k
Although one may not expect to find a decent vehicle in this range, I have compiled a list of ten to help you.
Yes, you will not get the latest and greatest models, but you really cannot complain about the price. So, without any further ado, let's begin!
#10 Toyota MR2 Spyder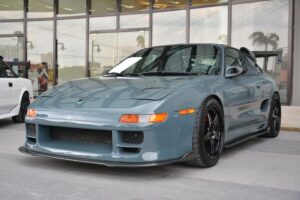 The third generation of the MR2, the one that was released in 2002, has been awarded a tenth place on this list.
Although the MR2 is at the bottom of this list, it is still an extremely good car.
Toyota made the bold decision to offer the MR2 Spyder in a convertible form only. Although some people may not like it, I think it looks great.
The driving experience of this almost two-decade-old vehicle is fantastic. From handling to maneuvering, you will have full control over your vehicle.
Thanks to its lightweight design, this is possible, which is a mere 2200 pounds. This makes the ME2 Spyder the perfect vehicle for the tracks. So, if you are a racer, you will love it.
The MR2 is not the strongest vehicle, with its maximum power output being 138 HP.
Despite the weak 1.8L engine, it could still accelerate quickly, which many people loved. Although it is decent, you should not expect to win any races.
There were some problems with this model, which you should know about.
Owners complained that the pre-cat system would fail, which would result in very fast deterioration of the engine.
So, if you do go for a used one, you should make sure that the system has been removed.
If not, you should get it removed unless you are looking to spend thousands of dollars on a new engine. Other than that, for less than $7000, this vehicle is a steal of a deal.
#9 Mitsubishi Starion
The vehicle entering the collectible stage is a fantastic option to buy and restore.
Before we begin, I must tell you that this vehicle is the oldest one on this list. Although it is more than three decades old, I will explain why it is worth its $9300 price tag.
The Starion is not only known for its collectible value. It is an amazing performer and is the only vehicle produced by Mitsubishi to feature an RWD drive.
Although it is not as good as an AWD drive, it is a decent upgrade over an FWD one.
The Starion's ESI-R version is the one to be on the lookout for. It has amazing features, such as pop-up headlamps and a 5-speed manual transmission.
In terms of performance, the Starion can produce a maximum of 188 HP, about 50 more than the Toyota.
That is impressive, and its small form factor makes it perfect for racing. The power output may not seem like a lot, but its small size and light weight allow it to drive amazingly.
It should not be forgotten that the 2.6L engine on the 1988 Starion is also turbocharged, which means there will be little to no delay while accelerating.
It can reach 60mph in 7.5 seconds, which is much faster when compared to the MR2 Spyder.
Overall, it is an excellent vehicle, and if you do purchase it, it will certainly provide you with a memorable experience.
#8 Mazda Miata
Coming up next is the Miata, from the popular brand Mazda.
We will be focusing on the NB variant, which was launched in 1999.
The model that is recommended to buy is 2004 one. The lightweight design of the Miata makes it perfect for quick turns.
It is a fantastic option for people looking for a two-door convertible vehicle that can perform decently.
The 2004 model of the Mazda Miata can be bought for $7000, which is considerably lower than the $10000 range.
Another great thing about the Miata is that it is very fuel-efficient. You will find yourself taking lesser trips towards gas stations.
Although the Miata might look tiny, it is a very decent performer. It can output 172 HP, which is plenty of power for a car of this size.
The vehicle can be upgraded with better suspension and tires, which will allow it to perform even better.
Upgrades to the suspension and ignition systems can bring about massive performance and fuel efficiency changes.
You will certainly benefit from these upgrades. You can utilize the saved $3000 and use it to get the most out of this two-door car.
The only drawback of this vehicle is that the cabin may feel a bit tight to some larger people. That is to be expected with the size of the car.
So, if you are looking to buy one, you should try out sitting in a vehicle of a similar size before ordering.
#7 Suzuki Cappuccino
As the name suggests, the Cappuccino is the most adorable car that you can buy for the money.
With it coming in at under $5000, $4000 to be exact, the Cappuccino can be the perfect option for anyone looking to buy their first car.
As expected with a vehicle of this size and look, the Cappuccino is not meant to be a power horse.
Some can say it is underpowered, hence its low position on this list, with the base power being 657 cc, which can be bumped up to 660 with some modifications.
All in all, it is an extremely weak option to have if you are looking for drive performance.
Its low weight makes it ideal for normal travel, but you should not expect mind-blowing performance from its tiny engine.
The Cappuccino is that it is extremely rare to get one in the United States.
What you need to do is to import one. It will not cost a lot, but you must be aware of the implications of importing JDM cars in the USA.
When talking about reliability, the Cappuccino is one of the most reliable options out there.
If you can maintain it properly, you can expect it to last you for a very long time. There have been reports of people pushing boundaries with this car.
#6 Subaru Impreza WRX STI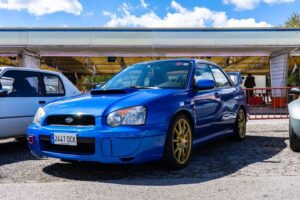 Coming next up is a car that is perhaps the most famous one, out of all others on this list.
The Impreza WRX STI is one of the cheapest options on this list while powerful. At $4000, it is a bargain if you can find one in good condition.
The 2.0L engine on the WRX STI is powerful enough to produce 264 HP, which is plenty of power for most people. It also has an all-wheel-drive, making it more practical on terrains than racetracks.
So, you can take it in the snow without having to worry about less traction. You can say it is a modern classic, thanks to its unforgettable looks.
The vehicle is already considered a collectible, despite its low price.
If you want to buy one for selling in the future, then the STI is a fantastic option. In the meanwhile, you can enjoy its superb performance, wherever you go.
There are two issues with this model, which you must be aware of. Owners complained about the STI version leaking oil on multiple occasions. It does not end there.
Some people also reported about the body developing rust. This can result in the weakening of the car's structural integrity.
The problem can be avoided by using high-quality paint or replacing the affected part.
#5 Toyota Celica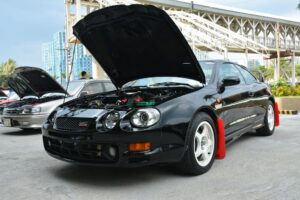 This 1996 Toyota Celica is another fantastic option if you look for looks and power.
The Celica is an amazing performer, and given the fact that it is from Toyota, it is powerful and reliable too!
The 1993 model was the first of the sixth generation of the car. With it taking many cues from the Supra, it became extremely popular.
Although the Celica was offered in different engine configurations in the USA, the ever-popular turbocharged variant was not released here.
So, people had to opt for getting a JDM instead. As this vehicle is 25 years old, as of 2022, driving it on the roads is completely legal.
So, you don't need to worry about getting fined or punished for driving an illegal vehicle. This has been answered in detail in the buying guide section at the end of this article.
The 1996 Celica can easily be bought for less than $6000. That is an amazing price, and you are getting a lot of bang for the buck.
The GT variant of the car can produce up to 135 HP, which is decent but less for some people.
Even the fuel economy of this car is very decent, at 23mpg. It has proven to be one of the most reliable options on this list.
#4 Suzuki Samurai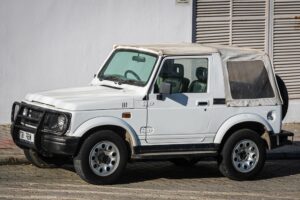 Now, this is a name I can bet many of you may not be familiar with.
The Suzuki Samurai is perhaps the most expensive option on this list because it costs $10000.
The number may vary slightly, but there will not be a huge difference.
The Samurai is perfect for people on a budget who are also looking to get a vehicle that can perform spectacularly while off-roading. Well, the Samurai checks both of those boxes.
The model of the Samurai that has been made on to this list is 1988 one. It is unheard of because there were false claims about the vehicle rolling over in certain instances.
Well, that was not true. Suzuki had to relaunch the Samurai in a different name, a more familiar one, the Jimny, which was a hit.
The Samurai does not have a strong engine. Many people opt to replace their engines with one from the Suzuki Sidekick. Yes, that will cross the $10000 budget, but it is necessary.
The only issue that users have faced with this vehicle is rusting, which may require repainting of some parts.
Regardless, it is a great 4×4 vehicle that will allow you to conquer any terrain.
#3 Lexus IS300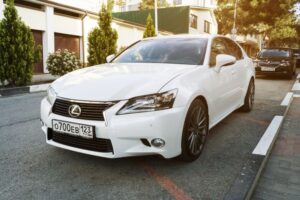 We have finally arrived at the top three vehicles on this list.
These cars have proven, multiple times, that they are great in all aspects.
Whether it be reliability or performance, they beat the competition in all regards.
The Lexus IS300 takes up third place. This is a relatively newer model.
The 2004 Lexus does not look sporty, but it drives like one. In one way, it can be called a sleeper vehicle.
The engine on this Lexus is the same as the one used in the Supra MKIV. Its name is the 2JZ and is one of the greatest production engines to ever grace the market.
People have managed to get up to 1000 HP with this engine, although with major modifications.
With the IS300 coming in at $7500, you can spend the rest of your budget upgrading your engine to the extreme.
The vehicle itself has the best build quality out of all other vehicles on this list.
After all, it is a Lexus. You can also buy the vehicle just to get to the engine, as it is difficult to get your hands on it otherwise.
Overall, the IS300 deserves this spot on the list. It checks all the right boxes, making it a cheap and powerful option.
#2 Mitsubishi Eclipse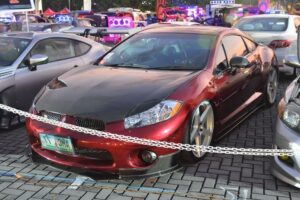 Arriving in second place is yet another Mitsubishi vehicle.
The Eclipse has allowed the brand to earn a second and even better spot on this list.
With the manufacturer already dominating other car companies in Japan, I am not surprised by the Eclipse coming here.
The model of the Eclipse that will be our focus is the 1997 one. It is more than two decades old and still is an excellent option for anyone looking to get a great-looking sports car.
You can opt for any variant you like, but the GSX is the one to get if you are a racer.
It not only has an all-wheel drive, but it also features a limited-slip differential, which makes it great on the track.
Performance is not all that is good about the Eclipse. Its interior is also one of the best, rivaling Lexus. It looks and feels premium from the inside out with a beautiful leather interior.
The 2.0L engine can produce a whopping 210 HP, which is plenty of power at this price point.
The only drawback of the Eclipse is that its repair can become expensive. This is because it is not widely available, which makes availability for replacement parts scarce.
Even after considering this, if you get one under the $10000 range, you should get one right up.
#1 Nissan 300ZX
The final vehicle on this list is the Nissan 300ZX. It is perhaps the best JDM vehicle you can buy under the $10000 range.
This is the only car for which I would recommend exceeding your budget by a bit, just to get your hands on it.
The 300ZX was launched in 1990. We will be focusing on the model that came a year later, which had most of its kinks ironed out.
The 1991 300ZX has a turbocharged engine. There is also a six-cylinder variant, producing a decent 222 HP. The turbo one, however, can go considerably higher than that.
The engine is capable of handling 600 HP, which is truly insane. Plus, it can be tuned without any hassle, which is another upside of owning this car.
This is the second car on this list that offers rear-wheel drive. Although it is not as good as a vehicle with AWD, it is far better than a forward-wheel drive.
The look of the 300ZX is great too. It looks surprisingly modern, which allows it to not stand out too much in today's era.
The car can be bought for $9500. It does almost use the entirety of the budget, but it is worth it.
Frequently Asked Questions
This section of the article has been constructed using questions that have been comm0nly asked on forums related to JDM vehicles.
It is recommended to read these questions and their answers in their entirety, even if you are sure about which vehicle you want to buy.
Q1. What Does JDM Stand For?
Although this was explained in the introduction of this article, there is no harm in explaining it again. JDM is an abbreviation for Japanese Domestic Market.
JDM vehicles have been designed for Japanese use only. They are sold in the same country, so you need to import them privately to get them.
JDM vehicles can be pretty cheap, even after adding shipping costs.
Q2. What Is The Best Looking JDM Car?
The best looking JDM car that you can buy is the Nissan 300ZX.
Yes, the vehicle that has earned the top spot on this article is also the best looking one, despite it being three decades old.
It has a modern look, which makes it blend in much nicer than some of the other JDM cars on this list. Coming in second place is the Suzuki Cappuccino, which also looks cute.
Q3. Are JDM Cars Cheap?
The whole point of buying JDM vehicles is that they are cheap. They not only cater to people with a low budget, but they offer plenty of performance for the price.
As JDM cars are hard to come by, their value will increase. Cars such as the Nissan 300ZX are the ones that are not only cheap, but their value will skyrocket in the future.
Q4. Are JDM Cars Illegal?
Unfortunately, when talking about the USA, JDM cars are strictly illegal. Any vehicle that has been in production after 1997 is illegal to keep in the States.
Owning a JDM car means a punishment that is more than what you get for being caught with drugs or even weapons.
They have been banned because they are too dangerous to drive. They can be modified to will, making them more dangerous on the streets.
Q5. What's The Fastest JDM Car?
The fastest JDM car you can buy is the Lexus IS300, which features the popular 2JZ engine. It is extremely powerful, and even the base car can go up to 143 HP, which is fantastic.
You can push this number significantly with further modifications, which makes the Lexus the fastest JDM car to buy. There are no vehicles on this list that can beat it in performance.
Conclusion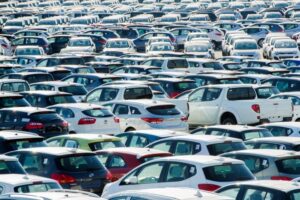 If you were looking for the best JDM cars under 10k, I could guarantee you that you will not find a more comprehensive list anywhere.
These cars have been researched thoroughly, after which they were awarded their respective positions.
It is recommended that you also read the accompanying FAQs, which will help you make the final decision.
But, overall, the clear winner is the Nissan 300ZX. It is powerful, looks great, and is extremely reliable!
I recommend buying it under the $10k budget with all of these boxes checked. Regardless of the car you choose, as long as it is from this list, you will have a fantastic experience with it.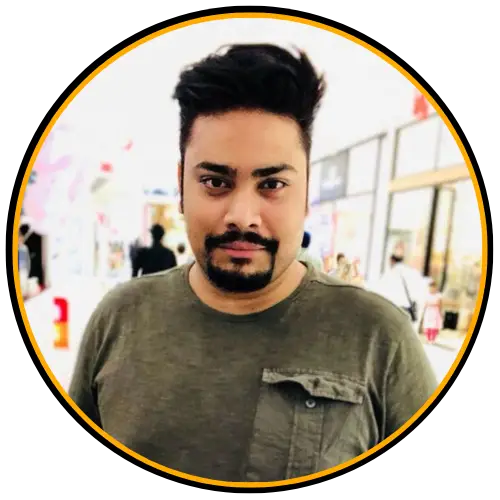 I am Tahir Azam, and I have been writing amazing articles for TaxiHack for as long as I can remember. I know everything that is to know when it comes to automobiles and is always on top of industry news and developments. While I am not an expert by any means, I pride myself on knowing the ins and outs of many different problems and, of course, their solutions. The articles on our website are some of the best and well-researched content that you will find, and I spend countless hours making sure this remains to be true. This is why I ask you to take your time out and read some of my articles, especially if you find a topic that resonates with you or is something you are looking into. This way, you will find the perfect mix of information and tips on your desired topic. Learn more about Tahir.