Mitsubishi Eclipse has been in the market since the 90s and introduced its first-generation model in 1990. This vehicle has a total of five generations before it was discontinued.
However, according to various sources, this one is still quite popular, and many people still love driving the used vehicle.
This model can provide sports-like rides every time with excellent handling and performance.
But to get that right, you need to choose the right model year to purchase as there were some problematic years for this car.
So what exactly are the best and worst years for Mitsubishi Eclipse?
Here are the best and worst model years you should learn about!
Best Years for Mitsubishi Eclipse:
1998
1999
2003
2011
Worst Years for Mitsubishi Eclipse:
2001
2008
2009
So now that you know the best and worst years of the Mitsubishi Eclipse, it will be much easier to decide if you read the entire article.
I have also mentioned a buyer's guide at the end of this article, so it will help you have a better understanding of the Mitsubishi Eclipse model.
List Of The Best Years For The Mitsubishi Eclipse: What Years To Buy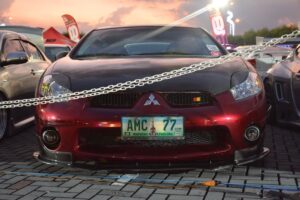 Here you will find the most reliable, well-performing, less problematic, making them a low maintenance cost model of the Mitsubishi Eclipse.
All of these models are safe to buy and drive around.
So without further ado, here are the best model years of Mitsubishi Eclipse that you should get your hands on.
#1 Best Year: 1998 Mitsubishi Eclipse
Starting with the first model year in this list, you have the 1998 Mitsubishi Eclipse.
This one has a unique yet sleek styling, extra comfortable car seats, and tons of cargo space for easy traveling.
This model comes with the top-of-the-line GSX that receives the Mitsubishi power plant and the all-wheel-drive system that is perfect to drive with different kinds of road types.
There are various great features like the dual airbags, which are standard and anti-lock brakes that are optional in all trim levels.
The interior features are easy for the driver and the passenger as they are placed well in the vehicle and do not malfunction quickly.
Overall, this is a great option for people who love sporty performance since this compact car offers a lot.
#2 Best Year: 1999 Mitsubishi Eclipse
The 1999 Mitsubishi Eclipse is yet another outstanding model that you should certainly consider purchasing.
This one comes with one of the powerful engines, the 2.0 liters four-cylinder engine.
This engine is capable of generating 150 horsepower and 130 lb-ft of torque for outstanding performance on the road.
You are likely to find the used model in the market that comes with the five-speed manual transmission as well as FWD or the AWD as it will still be available.
These components of this vehicle are said to work efficiently without any malfunctions, so you can trust and purchase this model for yourself.
#3 Best Year: 2003 Mitsubishi Eclipse
According to various users, the 2003 Mitsubishi Eclipse is one of the best driving choices. One of the drivers said that you could easily modify this one according to your preferences.
This model can also be rebuilt but will surely require your time and money. However, it will be a great thing because it will be improved in many aspects.
Many people say this model is one of the most reliable models, but all it will require is extra care and maintenance to last for a long time.
One of the drivers of this one also said that this model is the real JDM enthusiast's dream car. This is a fast-running vehicle as it can easily reach 230 km per hour/143 mph on the road.
Other than that, it also has great safety features like front impact airbags designed to protect the head from injuries for both drivers and passengers.
It also has a security system. This means that it has an ignition disable device that will not allow the engine to turn on if the accurate original manufacturer key is not being used.
This is a great yet fun vehicle to drive in with its excellent styling, performance, and value.
#4 Best Year: 2011 Mitsubishi Eclipse
Now coming to the last model year in this list, you have the 2011 Mitsubishi Eclipse. After this model, Mitsubishi decided to discontinue the Mitsubishi Eclipse models.
You can find this vehicle in all-powerful and well-performing 3 trim levels: the five-speed manual, four-speed automatic transmission prepared with Eclipse GS, and the four-speed automatic transmission, which comes with the adequately authorized mid-grade Eclipse GS Sport.
This one also has the best of the best Eclipse GT with the fanatic driver acquainted five-speed Sportronic" automatic transmission system that also includes manual shifting capabilities for better supervision and strength while driving.
Other than that, this model has capable and efficient powertrains that make the vehicle run smoothly on the highway and in the city, and the fuel system is also said to work efficiently.
List Of The Worst Years For The Mitsubishi Eclipse: What Years To Avoid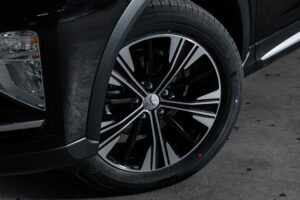 Now that you have a clear understanding of the best years, it will also be beneficial for you to read through the worst years.
These are the most problematic model years that made it hard for drivers to deal with.
Since these vehicles have serious issues, they can create a hazardous situation on the road, so it is best to avoid all of these model years.
#1 Worst Year: 2001 Mitsubishi Eclipse
Starting with the first model year on this list, you have the 2001 Mitsubishi Eclipse, which is extremely problematic.
According to the National Highway Traffic Safety Administration, this model has a total of 13 safety recalls, 315 complaints reported as well as four investigations on this one.
The recalls were mainly made due to electric wiring issues, fuel system problems, and loss of steering control.
Many of the reported issues were related to the problematic transmission system.
The engine tends to lose power, or the engine is not working due to the wiring harness touching the heat shield.
Other than that, the insulation found in the harness will melt quickly due to the heat and can cause various electrical issues, mainly in the engine system.
Moreover, the vehicle also has fuel leakage problems that come from the fault in the manufacturing.
The car complaints site also mentioned how the fuel filter tubes would rust randomly, which would cause the fuel to leak a lot.
#2 Worst Year: 2008 Mitsubishi Eclipse
Coming to the 2008 Mitsubishi Eclipse, this vehicle lacks agility and quickness even though this is a sporty car.
According to various drivers, this one has an extremely uncomfortable cabin because it is all cramped up but has additional space for cargo.
It can be quite difficult to handle the vehicle, especially in traffic, leading to a serious road accident.
The National Highway Traffic Safety Administration made one recall on this model due to the service brakes, hydraulic.
This is mainly because there would be a spontaneous reduction of braking performance.
Besides that, there are also some serious issues with the airbags, including the airbag lights turning on, side/window airbag problems, and the airbag not deploying properly, which can cause serious injuries in the event of a crash.
This one also has various issues with its equipment and the electrical system that can ruin the entire driving experience and can also cost a lot of money to fix, which is why you shouldn't purchase this model.
#3 Worst Year: 2009 Mitsubishi Eclipse
Now coming to the last model year on this list, the 2009 Mitsubishi Eclipse also has numerous complaints, serious problems, and recalls that make it the worst model to own and drive.
According to the RepairPal website, the most common issue found in this vehicle is the manual transmission system, making it quite difficult for drivers to shift gears while driving on the road.
This can be quite dangerous when driving in the traffic as some drivers also said they would lose control.
Besides that, this one also has issues with the airbags because they would not deploy as they are meant to.
The wheels of the vehicle also have issues and are made of poor quality, which can cause them to bend or get damaged pretty quickly.
This can make a huge difference in driving and would not allow the car to run faster.
Other than that, some more issues with this model also include corrosion found on the fuel filter door, weird noises coming or difficulty adjusting the driver's power seats, as well as fluttering kind of noise coming from the convertible top.
What Are The Most Common Problems With The Mitsubishi Eclipse?
Most of the Mitsubishi Eclipse problems are challenging for people to deal with.
This is because they happen with the most important parts of the vehicle and can cost a lot for repairs and maintenance. It also makes it difficult for them to drive the vehicle.
So before you plan on purchasing the vehicle, it is highly recommended to check the model carefully so you do not end up with a troublesome model.
With that being said, here are the most common problems found in the Mitsubishi Eclipse.
1. Manual Transmission System Problems
This issue is commonly found in Mitsubishi Eclipse models from 1990 up to 2009.
According to the Repairpal site, about 61 owners of this one reported having issues while shifting the gears.
It is said that the synchronizer assembly might have burrs that can make the driver have difficulty shifting gears.
This can also happen with the clutch disc of the clutch pressure plate being damaged, it will also make it difficult for various users to shift the gears.
Most of the problems can cost more than $200 for repairs or more if it requires a new component.
2. Brake System Problems
There have been more than 170 complaints reported related to brake system problems, according to the CarProblemZoo website.
This mainly happened with the models manufactured in the year 2006 through 2009.
Many people said that the service brakes would be affected on this vehicle and would fail to work or lock up randomly, making it difficult for people to drive with.
Owners have also noticed that the ABS lights would turn on or off randomly when the brakes are engaged.
Other than that, this can also happen due to spongy brake pedals, wobbling sensations, and leaking brake fluid.
According to the National Highway Traffic Safety Administration, the issues with the brake components mainly happen due to mechanical failure.
This is why you must get them checked every six months.
3. Wheels Likely Bending
The models between the years 1998 through 2009 are said to have weak wheel rims. Many users reported that the rims broke while driving over bumps and potholes.
Some also said that the stock rims would get a punctured hole in the tires and cause a blowout while driving, even if they are going at normal speeds.
Many people prefer buying aftermarket rims since they are manufactured more durably.
It is also suggested by the carparts.com site to replace your wheel rims with aftermarket wheel rims for better performance and avoid blowouts from happening.
4. Sunroof Issues
This happens in the models from 2002 up to 2008 Mitsubishi Eclipse.
Many people said that their sunroof would randomly get stuck and not open or close. This is problematic because rainwater can easily enter the cabin if slightly open the sunroof.
This can also cause serious damage to other electronic components in the vehicle and can be quite hard to drive.
The only way to fix it is by replacing the sunroof completely, which can cost more than $100.
5. Engine Problems
The National Highway Traffic Safety Administration has many concerns with engine cooling, vehicle speed control, and ninjas functioning on this one.
It is said that when the vehicle reaches around 120,000 miles on the odometer, this model's check engine light will start to illuminate to indicate something is wrong with the engine system.
When the light starts flashing, it would mean that you need to stop driving the car immediately and go to the mechanic to find out what the issue is.
Engine problems can also cost more than $4000 to fix and must be taken seriously.
Related: Why Won't My Mitsubishi Eclipse Start?
Frequently Asked Questions
Q1. How Long Does The Mitsubishi Eclipse Engine Last?
The Mitsubishi Eclipse engine can last between 170,000 miles up to 200,000 miles. In some cases, the engine can also last up to 300,000 miles.
This mainly depends on how much you change the oil because if you don't, that can gradually damage the engine.
Plus, make sure to provide regular maintenance checks so there isn't any corrosion, dirt, or leaks on the engine.
Q2. Are Mitsubishi Eclipse Hard To Maintain?
The Mitsubishi Eclipse is not hard to maintain, this is why it got pretty high ratings for overall reliability.
This vehicle is excellent from a performance perspective and has a low maintenance cost.
According to the Repair Pal website, this one would typically require around $510 per year for maintenance.
Q3. Why Was The Mitsubishi Eclipse Discontinued?
The main reason the Mitsubishi Eclipse was discontinued is that Mitsubishi's global focus diverted towards fulfilling environmental targets worldwide.
Their main concern was to invest more time and effort into manufacturing battery technology which is why discontinuing the Eclipse was a good option for them.
Q4. Are Mitsubishi Eclipse Fast?
Yes, the Mitsubishi Eclipse is a fast car to drive in. This model can easily flaunt the top speed of an incredible 136.7 mph. This one can easily accelerate smoothly in only 9.4 seconds.
Q5. Is The Mitsubishi Eclipse A Sports Car?
The Mitsubishi Eclipse is said to be classified as a sports car. Other than that, the insurance companies would also rate it as a sports car.
Conclusion
Now with the help provided by the best and worst years for Mitsubishi Eclipse, choosing the right model would not be a challenging task for you at all.
This sporty car is said to perform incredibly efficiently and effectively so you can have the desired ride at all times.
Most of the generations of this vehicle were reliable and safe to drive in.
So be sure to only go for the best years and avoid all the worst model years as it can be quite expensive to maintain them and will also be hard and unsafe to drive.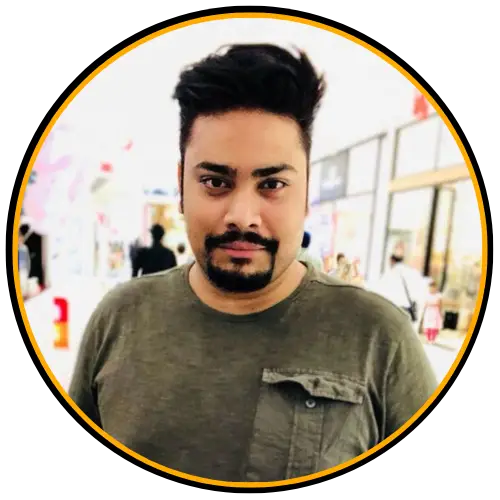 I am Tahir Azam, and I have been writing amazing articles for TaxiHack for as long as I can remember. I know everything that is to know when it comes to automobiles and is always on top of industry news and developments. While I am not an expert by any means, I pride myself on knowing the ins and outs of many different problems and, of course, their solutions. The articles on our website are some of the best and well-researched content that you will find, and I spend countless hours making sure this remains to be true. This is why I ask you to take your time out and read some of my articles, especially if you find a topic that resonates with you or is something you are looking into. This way, you will find the perfect mix of information and tips on your desired topic. Learn more about Tahir.