The Nissan Versa is a popular choice for a subcompact sedan as it is extremely budget-friendly, comes with unique features, and provides the smoothest performance that makes you want to go for a drive all the time.
This vehicle is said to be cheaper than most popular cars in the market, which makes it stand out more.
It is worth mentioning that most Nissan cars are well known for boasting high-quality performance.
The Nissan Versa is one of those popular cars. Some Versa models have many complaints because the problems can get out of hand. However, that's not the case for all model years.
You need to learn about the best and worst years for Nissan Versa. So even though this is an affordable car with high performance, there are some models you should avoid buying.
And these model years are as follows:
Best Years for Nissan Versa:
2015
2018
2019
2020
Worst Years for Nissan Versa:
2007
2008
2009
2012
2014
This article will learn about the great qualities of the best model years and the drawbacks that make some models the worst years.
So be sure to read the article until the end. There will also be a buyer's guide at the bottom, so do not miss out on that.
Now without further ado, here are the best and worst models!
List Of The Best Years For The Nissan Versa: What Years To Buy
The best years of the Nissan Versa are safe to buy and will surely be entertaining to drive in.
You can rely on their performance and high-quality interior features since they do not have any difficulties and last long.
So here are the most reliable years of the Nissan Versa that you can buy with confidence.
#1 Best Year: 2015 Nissan Versa
Starting with the first model in this list, you have the 2015 Nissan Versa, which has many great features at an affordable price that people find a pretty convenient subcompact sedan.
The fuel economy is worth appreciating because it improves driving to different levels.
The great thing is that this car can easily get 40 miles per gallon on the highway and 31 miles per gallon in the city.
Another aspect of this sedan is exterior and interior design, as more chrome is added to the exterior.
Meanwhile, a new steering wheel has been added inside the car, updated and well-reshaped center council, and white lighting placed inside the instrument display to make it look more appealing.
The interior is said to be super spacious and comfortable, provides a smooth ride all the time, and the highest trim level is said to be the best option plus, it will only cost around $16,000.
#2 Best Year: 2018 Nissan Versa
When it comes to the 2018 Nissan Versa, this car barely has any recalls, little to no complaints, or problematic components.
This just makes it more attractive and a car worth owning. Since many of the Nissan Versa had transmission issues, this car had no issues of that sort at all.
The great thing is that you will be getting a lot of easy-to-use features at such an affordable price that you do not want to miss out on them.
The performance is moderate and quite smooth on the highway or in the city.
Many also appreciate the fuel economy and efficient engine system that delivers power every time, whether going at fast speed or slow speed.
However, it has a low list of standard features compared with other competitive subcompact cars.
But you should keep in mind that it has no problems with the components and features it already has.
There haven't been any complaints about them, plus you should also consider that there are various safety technologies that will make you feel protective and you will be getting a great deal at such a budget-friendly price and who wouldn't want that right.
#3 Best Year: 2019 Nissan Versa
The 2019 Nissan Versa has to be one of the most comfortable cars to drive with its smooth acceleration and handling.
The efficient engine system and fuel economy always deliver power when needed most, whether in the city or highway.
According to the repair pal website, this one received 4.0 out of 5.0 for overall reliability.
This 2019 model is also ranked 11th place for the subcompact cars category and 23rd place for the 2019 Hatchbacks category.
It has tremendous cargo space, mainly for ample gear and passenger space.
It is also worth mentioning that this model has high safety scores on various websites, so you can always drive in comfort.
Most Nissan cars are known for their high amount of safety features, and the Nissan Versa is one of those lucky cars that have additional safety for drivers and passengers.
Other than that, the engine system is also worth noting because it is capable of producing 188 horsepower, and that is said to be more than the Nissan Sentra.
#4 Best Year: 2020 Nissan Versa
The 2020 Nissan Versa is ranked at sixth place in the Subcompact Cars category, and it also received 20th place for the small cars segment.
You will also be glad to hear that this model received a rating of 9.2 for reliability.
The U.S. News Scoreboard gave this one an overall reliability rating of 7.7 out of 10. Since the reliability score is extremely high for this car, it is worth owning and driving.
Now that makes this model the best year? Well, first of all, this model is the cheapest car available compared to other subcompact cars.
Besides that, it also has a stylish interior filled with high-quality standard features that contribute to the ride, making it more enjoyable.
Remember that this model is not exactly a spacious one like the previous model years but is still comfortable to ride in, whether sitting at the driver's seat or the passenger seat.
List Of The Worst Years For The Nissan Versa: What Years To Avoid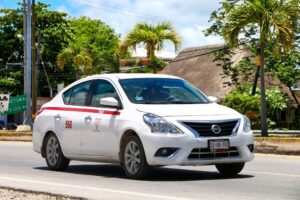 Here I will discuss the most problematic model years and why they are the worst model years.
I will be including the problems, their causes, complaints made by drivers, and an overall recall on each model year.
This information will help you have a clear understanding of why you must avoid these certain years.
#1 Worst Year: 2007 Nissan Versa
When it comes to the 2007 Nissan Versa, the main area of concern for this model year has to be the wheels and hubs system and the exhaust system.
This model was also recalled in the United States because of the airbags malfunction, which is quite severe as they can be the main reason for serious injuries during a collision.
This mainly happens due to suspension failure, transmission failure, and steering wheel problems and must be looked into immediately.
It is said that the hub system of this model would have its caps coming off and cause the tire pressure sensor lights to illuminate a lot.
These problems mainly happen when the car is around 38,000 miles on the odometer and can cost about $300 to repair the failing caps.
Other than that, it also has exhaust system issues that happen due to premature muffler corrosion and would also require the replacement of the catalytic converter.
It usually happens around 60,000 miles and would cost about $550 for repairs.
#2 Worst Year: 2008 Nissan Versa
According to the National Highway Traffic Safety Administration, the 2008 Nissan Versa has issues with the airbags and the seat belts that can cause serious injuries to the driver and the passengers.
This vehicle is also filled with various exhaust system problems like the previous years.
The main area of concern for the exhaust system is that the exhaust flange would start to rust quickly.
But that's not all; the rusting would spread on the exhaust system and the catalytic converter, making the joints start to rot as well.
According to the National Highway Traffic Safety Administration, this model has been recalled seven times and has over 538 complaints.
The most common complaint, according to them, is with the transmission system.
People have mentioned how their car would make a weird noise while driving and leak transmission fluid.
This can also make the drivers have issues while shifting gears and make the car hesitate a lot. It is said that it can cost more than $3500 for repairs.
For your safety and your budget, it is best to avoid this model year because it can be hard to deal with the problems.
#3 Worst Year: 2009 Nissan Versa
Coming over to the 2009 Nissan Versa, this model year has more than 200 complaints submitted to the National Highway Traffic Safety Administration.
According to the reports, the main issues with this car are the suspension system and the wheel and hubs problems.
Many disappointed drivers have said that the coil springs are likely to wear out prematurely and, as a result, would break easily.
This happens mainly on the driver's side rear coil spring and can be quite challenging to drive with.
Due to this issue, the tire can also get punctured while driving and would require replacement.
That's not all, people also noticed some weird popping noise coming from the front end of the suspension as well as minor problems with the control arm bushings.
The coil springs problem happens when the car is around 71,000 miles on the odometer and would cost about $570 for repairs.
Besides, there are also issues with the fuel pump as it tends to fail randomly. Once it fails, the car will not be able to get any gas at all.
The engine would also not perform well, and as a result, it would stall a lot while driving or wouldn't start at all.
#4 Worst Year: 2012 Nissan Versa
According to various car reviews sites, the 2012 Nissan Versa is at the top of the list for models that must be avoided.
This model year received over 779 complaints according to the data provided by the National Highway Traffic Safety Administration and have also been recalled ten times.
The main issue with this one is the transmission system because there would be a harsh interference between the shifter knob and the shifter rod.
This can cause the vehicle to shift from the park mode even without pressing the brake pedals.
Other than that, due to transmission problems, the car would likely jerk a lot while driving, especially when shifting gears, but it would also make it hard for drivers to shift gears.
This issue can cost more than $3600 for repairs and is likely to happen when it reaches around 72,000 miles on the odometer.
The only way to fix this issue is by replacing the transmission system altogether.
#5 Worst Year: 2014 Nissan Versa
According to the National Highway Traffic Administration, the 2014 Nissan Versa also has issues with the transmission system, but this model has several drivetrain problems.
For this one, the transmission fails to perform, which can cause difficulties while shifting gears and cause problems while accelerating. The handling of this vehicle is also quite poor.
As a result, these issues can cause serious road accidents. This car would lose much power while driving, especially when accelerating.
Many people reported how they would feel the car shake or wobble a lot when they tried to accelerate.
It is also worth noting that one driver said how the car would not go above 40 mph because of this problem.
Most of these problems occur when the vehicle is between 74,000 miles to 81,000 miles and can cost more than $3500 for repairs but would mostly require the replacement of the transmission system.
What Are The Most Common Problems With The Nissan Versa?
If you have finished reading the worst years list of the Nissan Versa models, then identifying the common problems would not be a hectic task.
These problems happen quite frequently and can be difficult to deal with. Additionally, the only way most people find is to replace the components or get a new and different car.
Well, here are the common problems and their circumstances.
1. Transmission Problems
This is most commonly found in the 2012 Nissan Versa because there have been countless complaints regarding transmission failure.
It is said that the transmission would fail mostly when the vehicle reaches around 73,000 miles on the odometer.
It is also worth mentioning that the problem of transmission can be quite costly, and repairs for transmission failure can cost more than $4000.
According to various experts, it is one of the most expensive repairs in a car.
Some automatic transmission had this problem, while in between the 2012 model through the 2017 model, the CVT transmission was likely to fail.
According to drivers, the noticeable problems include jerking transmission mainly when driving, hard to shift gears, winning noises, and stopping randomly on the road while driving.
2. Steering Issues
The 2016 Nissan Versa received high numbers of complaints on the steering wheel. Many people said that their car would run or wander mainly on opposite lanes.
According to reports, this problem would often happen on the autoroute and empty roads when the driver is going a medium speed.
According to the National Highway Traffic Safety Administration, the complaints were mostly about the car wandering around and forward and the steering spin locking spontaneously.
This can be extremely dangerous for drivers and other people driving and must be taken care of in the early stages.
3. Faulty Coil Springs
The 2009 and 2012 Nissan Versa models had this noticeable issue. The suspension in these cars was extremely problematic.
It is said that the coil streams are exceptionally delicate, and they can break pretty quickly.
This is not something to be taken lightly because it also damages other parts of the suspension.
Once the coil springs wear out, it can damage the tires, and as a result, there will be a blowout. People also said that the tires sometimes come off while driving in severe cases.
This can make the car hit the car's tire and before getting out of control, it will damage several parts like the ball seams, axle, brake cable etc.
4. Airbags Problems
2007 through 2011 Nissan Versa were installed with the Takata airbags as they were the most popular choice.
However, there were various issues with these airbags, which made countless people have a bad experience and file complaints on numerous car reviews websites.
According to the reports, it is said that these airbags would not deploy at all during an accident.
Other than that, these airbags were also known for bursting or deploying too slowly, which can cause serious injuries to the driver and the passenger.
This is also why the National Highway Traffic Safety Administration recalled these vehicles.
The only way one can fix this issue is by replacing the airbags system or getting the steering wheel, transmission or suspension fixed.
5. Sunroof Exploding
It is said that this issue happens with multiple Nissan Versa models, and according to various owners, the sunroof would start rattling, leaking, and exploding randomly while driving.
This is extremely concerning because it can risk the life of the driver and passengers because it can hit them directly.
This mainly happens with the large panoramic sunroofs installed in the Versa models.
According to one recall, it is said that the reason why the sunroof explodes is that of the company's tempering fault. This can cause the glass to shatter, especially under pressure.
There has been a lawsuit on the 2008 – present models because the sunroof glass exploded without any warnings.
Related: Why Won't My Nissan Versa Start?
Frequently Asked Questions
Q1. How Many Miles Does A Nissan Versa Last?
The Nissan Versa can last from 200,000 miles up to 250,000 miles easily. However, this mainly depends on how well you drive the car and contributes regular maintenance or not.
So be sure to keep a check on that. Other than that, it is said that if you drive it 15,000 miles per year, it can last up to 13 years.
Q2. Which Is Better; Toyota Corolla Or Versa?
The Toyota Corolla is said to be much better than the Nissan Versa. This is because Corolla has a better yet spacious cabin with great legroom so passengers can ride comfortably.
This one also has a better interior and easy-to-use tech and safety features than the Nissan Versa.
Q3. Does Nissan Versa Hold Its Value?
Unfortunately, the Nissan Versa is said to depreciate about 46 percent after five years. It will also have a five-year resale value of around $8099.
Though it will be a worthless car after five years, it is still one of the most affordable and reliable cars that deliver great performance.
Q4. How Much Is A New Transmission For A Nissan Versa?
It is said that the cost of a new transmission system for a Nissan Versa can range between $3500 up to $4000 depending on the car.
However, certain transmission duties such as changing the fluid or the flush of the transmission fluid can be cheaper and would only cost around $150.
Q5. What Car Is Similar To A Nissan Versa?
Since the Nissan Versa has a sporty style, it is quite similar to the Toyota Corolla, Hyundai Accent, and Honda Civic.
However, the Versa stands out more and competes with many models, including the ones I've mentioned.
Conclusion
With the aggressive styling and budget-friendly price of the Nissan Versa, you can get the most efficient performance out of it.
This model is one of the most popular vehicles in the subcompact sedans and competes sufficiently with many well-known brands.
Now with the help of the best and worst years for Nissan Versa, you can make this decision more diligently.
You must avoid the problematic models and advise others to do so as they are unsafe, ruin the driving experience, and require extra maintenance with a ton of money for repairs and replacements.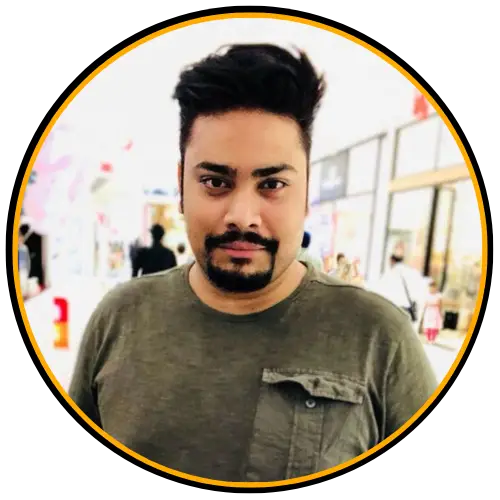 I am Tahir Azam, and I have been writing amazing articles for TaxiHack for as long as I can remember. I know everything that is to know when it comes to automobiles and is always on top of industry news and developments. While I am not an expert by any means, I pride myself on knowing the ins and outs of many different problems and, of course, their solutions. The articles on our website are some of the best and well-researched content that you will find, and I spend countless hours making sure this remains to be true. This is why I ask you to take your time out and read some of my articles, especially if you find a topic that resonates with you or is something you are looking into. This way, you will find the perfect mix of information and tips on your desired topic. Learn more about Tahir.