The Nissan Sentra has been in the market for quite some time now and is popular for being one of the safest and most reliable vehicles.
This vehicle has been re-tuned multiple times throughout the years to make it more stylish, comfortable, spacious, and most of all, a reliable vehicle to drive in.
But it's saddening because not all of the Nissan Sentra models delivered the same performance.
There is a high difference in manufacturing each model, so some might be good while some are problematic.
Now you are probably wondering the best and worst years for Nissan Sentra?
Here are the best and worst model years below:
Best Years for Nissan Sentra:
2010
2018
2019
2020
2021
Worst Years for Nissan Sentra:
2004
2005
2008
2013
2014
So now that you know, these model years, let's get into the details of each year for evident knowledge.
Additionally, there is also a buying guide about Nissan Sentra at the end of this article, so make sure to read that as well if you truly want to buy this vehicle.
List Of The Best Years For The Nissan Sentra: What Years To Buy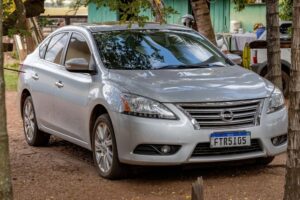 Nissan Sentra is known for its reliability and good safety technology.
If you want to enjoy all those great aspects, you should consider purchasing these model years for sure.
So without further ado, here are the best model years for the Nissan Sentra below:
#1 Best Year: 2010 Nissan Sentra
Starting with the Nissan Sentra, the 2010 model is certainly one of the best years because of how comfortable, spacious, and well-performing.
Many people love the excellent fuel economy of this model because it is 26 mpg in the city and 34 mpg on the highway.
Now, if you wish to buy this model, many reviewers and owners suggest buying it with the 2.0 liters four-cylinder engine since it can produce 140 horsepower.
It is quite powerful and is extremely efficient to use. Besides that, this vehicle surely has outstanding reliability ratings by various car reviews sites, which is also a plus point.
According to the cars.com website, 86 percent of drivers recommended purchasing this vehicle, which is better than most cars.
#2 Best Year: 2018 Nissan Sentra
Many aspects of this vehicle make it one of the best vehicles to own. The 2018 Nissan Sentra makes sure that drivers and passengers ride all the time comfortably.
The visibility of this vehicle is also said to be one of the best, and the interior design is comfortable, spacious, quiet, and easy to use.
Moreover, the fuel economy is efficient, so it allows drivers to go for long drives and long trips to other cities easily.
However, this vehicle is said to be the best on the highway and performs incredibly.
Many people who have driven this vehicle to love the standard automatic emergency braking, which is a great safety feature included, efficient fuel economy, standard features are quite competitive, and roomy rear seats as well as extra cargo space.
You can get it all at an affordable price, so it is highly recommended to purchase it.
#3 Best Year: 2019 Nissan Sentra
You will be glad to know that the 2019 Nissan Sentra is one of the best-selling sedans in the market and has top reliability ratings as well, so you certainly do not want to miss out on his incredible performing model.
When it comes to the 2019 Nissan Sentra, it is best suited for people looking for a stylish sedan, roomier and more comfortable interior with additional cargo space, delivers excellent fuel economy, and comes with various powerful engine options, all at a reasonable price.
Another great thing is that no matter which trims level you purchase, they all come with great features and easy-to-use technology such as the infotainment system, but most importantly, all of the best ideal safety features to protect you and passengers while riding.
#4 Best Year: 2020 Nissan Sentra
The 2020 Nissan Sentra is also another best model for you to drive in.
The main reason people love this vehicle so much is the updated styling, better tech feathers interior, good standard safety features, driver assistance features, and so much more.
This vehicle's four-cylinder engine is also quite appreciated because of how powerful it is and allows the vehicle to run smoothly on the road.
Other than that, the gas mileage is also quite good, offers great handling, and can haul heavy items in the extra cargo space comfortably.
This vehicle is said to be less problematic as drivers have no complaints about it. But instead, have above-average reliability ratings and safety ratings on almost all car review websites.
#5 Best Year: 2021 Nissan Sentra
The 2021 Nissan Sentra is the latest model, which is powerful and efficient in many ways, so it is the best model for you.
The drivers of this model say that the inline-four engine and the continuously variable transmission are extremely powerful, and you will be able to see the change as it delivers that poser to the vehicle's front wheels while you drive.
This vehicle has a moderate speed level, not too fast or too slow, but it is not sluggish, which is great because, in another vehicle, this problem can be quite annoying.
If you wish to purchase this vehicle, go for the Nissan Sentra S trim level as it is sufficient and most affordable, so you will not be disappointed.
List Of The Worst Years For The Nissan Sentra: What Years To Avoid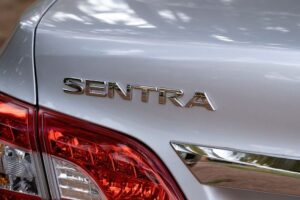 Coming to the worst model years, these years are highly suggested to be avoided.
This is due to various problems that can be tough to deal with and can be quite expensive.
So with that being said, here are the worst model years of Nissan Sentra below:
#1 Worst Year: 2004 Nissan Sentra
The first model in this list is the 2004 Nissan Sentra, which is quite problematic considering it is an old model that is likely to have all these problems.
But they start to happen so quickly, after a couple of months of use which is disappointing for many drivers.
The main issue with this vehicle is the mass airflow malfunctions which can affect the driving ability.
Another common problem with this vehicle is the throttle body unit failure which can make the check light engine illuminate and make the engine lose power.
Many drivers also noticed that the check engine light is illuminating because the catalytic converter, placed closest to the cylinder head, tends to fail randomly.
There are also various other issues such as timing chain failure, camshaft sensors leaking oil, intake manifold causing damages, rough idling because of faulty EGR valve, etc., which is why it is best to avoid this vehicle.
#2 Worst Year: 2005 Nissan Sentra
According to the Car Complaints website, the 2005 Nissan Sentra is one of the worst models to own.
Why?
You may ask, well, this vehicle is said to have various issues before reaching 100,000 miles on the odometer.
It has over 1000 complaints reported to many vehicle reviews sites, so it is advised that everyone check it out before purchasing any vehicle.
The main problem found in this vehicle was related to the head gasket as it randomly blows out.
It was also quite difficult to recognize the cause of the issue, but it happened so frequently and cost a lot to fix, which is why people disliked it so much.
Another common issue is the fuel pump not working at all. This happens around 84,000 miles and can cost around $400 to repair.
#3 Worst Year: 2008 Nissan Sentra
There are various problems, recalls, and complaints on the 2008 Nissan Sentra.
This vehicle is the worst model year because of its unreliability, safety concerns, and numerous faulty components, which is why you should avoid it.
According to the National Highway Traffic Safety Administration, the most common problem with this vehicle is the engine problems and wheels and hubs problems that were highly reported.
Other than that, some people also had to change the entire exhaust system around 110,000 miles on the odometer since the vehicle was performing extremely badly.
Other than that, it is highly suggested by various owners to never buy the continuously variable transmission because it is also not reliable.
Do yourself a favor and go for a better model year rather than being stuck with this problematic vehicle.
#4 Worst Year: 2013 Nissan Sentra
The 2013 Nissan Sentra is worse than the 2005 Nissan Sentra.
According to the Car Complaints site, this vehicle has been given "Avoid Like The Plague" and is called a clunker vehicle.
It is worth mentioning that most of the problems in this vehicle also happen before hitting 100,000 miles on the odometer.
The most common problem with this vehicle is with the transmission, which makes the vehicle jerk a lot and makes it difficult to switch gears.
The only solution people could find by replacing the transmission, which cost around $4000.
This issue is likely to happen around 73,000 miles, but in some cases, it would happen before 50,000 miles after purchase in just a couple of months.
Other than the transmission jerking a lot, many people also reported that it would completely fail to work.
Again people have no option but to get a new transmission, or else it can cost more damage and might also risk the driver's life while driving on the road.
#5 Worst Year: 2014 Nissan Sentra
According to the Car Complaints website, the 2014 Nissan Sentra tops the list of the worst model years.
This vehicle also had transmission issues because it would fail to perform completely. This happens around 74,000 miles on the odometer and costs around $4000 to fix. But that's not all.
This vehicle was recalled multiple times due to these serious issues, especially on the airbags, which again happened before reaching 100,000 miles.
The airbags would not deploy on time in many cases or do not deploy at all, which is a safety concern, and it would not pass any crash test due to this issue.
This is the reason why you should not purchase this model.
What Are The Most Common Problems With The Nissan Sentra?
Here I will be discussing the main problems of the Nissan Sentra and what exactly causes them.
If you are certain about getting a Nissan Sentra, then inspect the vehicle carefully and see if these issues are involved or not.
With that being said, here are the most common problems with the Nissan Sentra that you need to know about below:
1. Faulty Brakes
This is the most common problem found in the 2013 Nissan Sentra.
People would report that the brakes are hard to push, and they would not respond until you hit the brakes pedal to the ground.
The main reason this might happen is that the master brake cylinder has failed to perform accurately.
The only way to fix this issue was by replacing the malfunctioning master brake cylinder.
Other than that, the 2020 Nissan Sentra also had the brakes failure issue because the anti braking lock system would randomly stop working without any indication.
You need to know that the ABS also does not work when the road is on a slippery road, making the drivers lose control and eventually end up in an accident.
2. Suspension Issues
This issue is likely to be found in the 2017 Nissan Sentra. You will notice this issue when you go through low-speed bumps at around 10 to 20 mph and hear a loud thumping sound.
This issue is likely to be more effective in the winter. Other than that, the transmission also makes weird and squeaky, rattling or clunking noises.
Furthermore, there are high chances that the vehicle will lose traction on the road if about 2 to 4 inches of snow is covering it.
Other than that, the struts also malfunction, and if not replaced immediately, it can be quite unpleasant to drive with.
3. Transmission Problems
This is likely to happen with the 2013 up to 2017 Nissan Sentra models. These models have a malfunctioning continuously variable transmission (CVT).
The most common problem you will notice is that it will make the vehicle lose its power, which can cause the vehicle to shake a lot and stall while driving on the road, especially during speeding up.
But in many cases, the vehicle would completely stop working randomly without any warnings.
Other than that, the 2014 Nissan Sentra had the worst experience because there were too many transmission problems other than the faulty continuously variable transmission (CVT).
After all, the vehicle also tends to vibrate and shake a lot which can be quite dangerous.
Related: Why Won't My Nissan Sentra Start?
Frequently Asked Questions
Q1. What Is High Mileage For A Nissan Sentra?
The Nissan Sentra can easily reach 250,000 miles up to 300,000 miles which are considered high mileage.
However, this can only be possible if you regularly maintain it and use it properly. Besides that, if you use a used model, it depends on the vehicle's history.
Related: How Long Do Nissan Sentras Last?
Q2. Which Is better; Toyota Corolla Or Nissan Sentra?
Both the Toyota Corolla and Nissan Sentra have equally the best and most efficient fuel economy, hood infotainment technology, spacious interior, driver-assist features, and the ability to provide excellent performance.
However, Sentra has a better base engine, but the Corolla has excellent long-term value.
Q3. Which Is better; Elantra Or Sentra?
Many experts say that Hyundai Elantra is better than the Nissan Sentra because it has more to offer.
The Elantra has better and more efficient engines to choose from, has a longer warranty, and an excellent fuel economy that makes the vehicle run smoothly.
However, the Sentra, on the other hand, has better styling and a comfortable yet roomier interior.
Q4. Does Nissan Sentra Hold Its Value?
Unfortunately, the Nissan Sentra is said to depreciate around 56 percent after five years, and it also has a five-year resale value of $9065.
However, it is said to be a dependable vehicle with great reliability and safety ratings.
Q5. How Often Should I Change The Transmission Fluid Of A Nissan Sentra?
It is highly recommended that you provide transmission services after 50,000 up to 100,000 miles. However, it mainly relies on the class and the model of your vehicle.
You will determine when you need to change it by checking the owner's manual where it will be specifically recommended.
Conclusion
Now that you know the best and worst years for Nissan Sentra, it would not be complicated for you to choose the right Nissan Sentra model anymore.
This sedan is surely a great option for a family of five as the interior is comfortable and spacious, which a lot of people like since transportation is made easier.
Other than that, if you are truly going to buy this vehicle, then it is highly recommended to go for newer models like the 2020 or 2021 Nissan Sentra because they have fewer problems and complaints.
Still, other models mentioned in the best years list are also worth having. Just do proper research on them and avoid all the problematic years.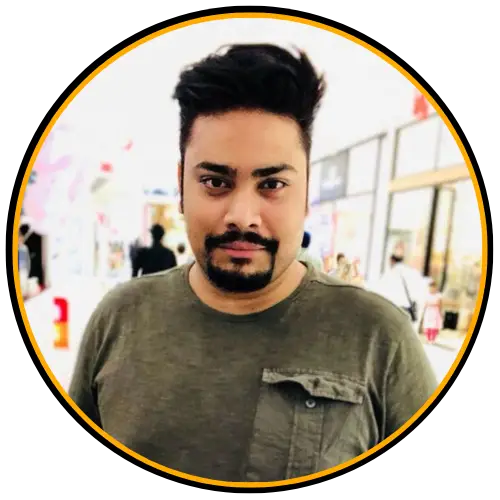 I am Tahir Azam, and I have been writing amazing articles for TaxiHack for as long as I can remember. I know everything that is to know when it comes to automobiles and is always on top of industry news and developments. While I am not an expert by any means, I pride myself on knowing the ins and outs of many different problems and, of course, their solutions. The articles on our website are some of the best and well-researched content that you will find, and I spend countless hours making sure this remains to be true. This is why I ask you to take your time out and read some of my articles, especially if you find a topic that resonates with you or is something you are looking into. This way, you will find the perfect mix of information and tips on your desired topic. Learn more about Tahir.