When it comes to Kia Optima, it is a five-seater midsize sedan loved by many people.
The main reason people like it so much is because of its spacious and comfortable cabin, easy-to-use tech features, and active safety systems.
This vehicle also competes with other mid-size sedans like Honda Accord, Toyota's Camry, and Nissan Altima.
But when it comes to buying this one, there are only specific models you should be looking into.
Now, if you're wondering the best and worst years for Kia Optima, then keep on reading.
Here are the years you should know about.
Best Years for Kia Optima:
2016
2017
2018
2019
2021
Worst Years for Kia Optima:
2011
2012
2013
2014
2015
Now that you know the best and worst years keep reading this article to find out everything in detail.
To add on, I have also included a buyer's guide to having a clear understanding of the Kia Optima.
List Of The Best Years for The Kia Optima: What Years To Buy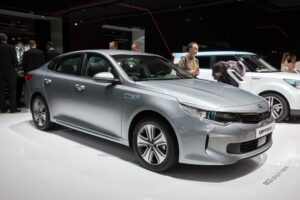 The Kia Optima is one of the best choices for a midsize sedan to own.
It is comfortable to drive in, takes long drives, has all the easy-to-use components and safety features that make you feel secure all the time.
So here are the model years of Kia Optima you should purchase.
#1 Best Year: 2016 Kia Optima
The 2016 Kia Optima is the best choice for a midsize SUV. According to the website cars.usnews.com, this one is ranked third for the highly competitive midsize vehicles class.
Many people love how it has a unique and pleasant tech system, is extremely user-friendly, and has a roomy cabin that is quite comfortable.
This vehicle also has top safety rankings as it has been given 10 out of 10 for safety ratings.
This one now has a new upgraded engine, revised suspension, and extra sound deadening to be easy to drive all the time.
The components are said to work well in this model without any breakdowns and are said to be quite long-lasting if it is well taken care of.
#2 Best Year: 2017 Kia Optima
Now you have the 2017 Kia Optima model that is incredible in various aspects. According to various drivers, this one is safe to drive, so it has excellent and high safety scores.
This vehicle also has great powertrain options, including a hybrid and a plug-in, so you can have a better driving experience.
Other than that, people also complimented the interior features as they are impressively easy to control.
The most powerful engine option has to be the 2.0 liters turbocharged I 4 that can produce around 245 horsepower and 260 pounds-feet of torque that is well equipped with the six-speed automatic transmission system.
This can easily deliver 22 mpg in the city and 31 mpg on the highway and is also said to be available in the SX and SXL trim levels.
#3 Best Year: 2018 Kia Optima
The 2018 Kia Optima is yet another great model to think about purchasing.
This one also has a spacious cabin for extra comfort, includes a quick-shifting dual-clutch automatic on the 1.6 T, and is extremely comfortable to ride and handle the 18 inches of alloy wheels.
This model also has various valuable safety systems to make the ride more secure.
It includes blind-spot warning rear cross-traffic alert, which is said to be equipped as standard in all models.
Besides that, opt for the 2.0 liters turbocharged engine installed in the SX trim level as it is said to work more efficiently and delivers the smoothest ride in the city and on the highway.
#4 Best Year: 2019 Kia Optima
The 2019 Kia Optima is said to work effectively no matter what trim level you choose.
It can offer plenty of tech features, a comfortable ride, and optimum performance, all at a reasonable cost.
There are still many great things about this one that you will get to know once you start driving it.
This vehicle comes with standard active safety systems that you can easily use throughout your ride.
This includes blind-spot detection, an adaptive cruise control system, automatic emergency braking, and lane-centering steering, especially when you drive at high speeds.
Many people also appreciate the infotainment system installed in the vehicle as it works smoothly without any hesitations.
Other than that, this one also has a great warranty such as 5 year/60,000 miles limited warranty and 10 years/100,000 miles limited powertrain warranty.
#5 Best Year: 2021 Kia Optima
The last model in this list you have is the 2021 Kia Optima, also referred to as the 2021 Kia K5. It is also said to be quite different from the Optima lineup.
This midsize sedan has been designed differently and offers a lot more than the previous model years.
Many people love the exterior and interior design and how it is made out of durable materials.
This model surely has been redesigned, but it comes with a more improved turbo engine, an optional all-wheel-drive system, and various other premier features.
The best trim level options have to be the EX and GT as they can go at much faster speed and provide a sporty feel.
However, if you wish to go for a daily drive, the standard LX is the perfect option.
List Of The Worst Years For The Kia Optima: What Years To Avoid
When it comes to the worst model years of Kia Optima, you must know that there are countless problems with them.
They can be difficult to handle, and the maintenance cost can also be quite high.
If you do not wish to have these problems, then make sure to avoid these model years of the Kia Optima.
#1 Worst Year: 2011 Kia Optima
The 2011 Kia Optima is the worst model year due to various problems. And due to these issues, this one has a higher average cost to repair, recalls, and reported problems by many users.
These issues also happen at very low mileage, which is quite disappointing about this model year. The most common and concerning issue is engine failure.
Since the engine is one of the most important yet expensive components, it is crucial to take care of it regularly. If it breaks out, it can cost more than $5000 for repairs and replacements.
There was no option but to replace the engine in most cases because it completely failed to start. Due to the severity of the issue, Kia had to put a recall on all 2011 Kia Optima models.
#2 Worst Year: 2012 Kia Optima
Another problematic year, the 2012 Kia Optima, has been recalled four times by the National Highway Traffic Safety Administration due to various issues with the engine system, fuel economy, airbags, and engine cooling.
The most concerning one have to be the engine failure as it can get so severe that it can also start a fire while driving.
Other than that, the fuel system is prone to damage because the fuel pipe connected to the fuel pump outlet might be misaligned, poorly torque when the engine was being replaced, or completely damaged.
As a result, it can cause the fuel to start leaking, which can also cause the engine to overheat.
Another issue is with the airbags since there might be a short circuit that can prevent the airbags and seat belt pre-tensioners from deploying and can cause serious injuries.
#3 Worst Year: 2013 Kia Optima
There are about 128 problem categories regarding the 2013 model. The 2013 Kia Optima is said to have the most complaints overall, which are said to be around 897.
For this model again, there are various engine issues where the engine completely blows out in some cases.
According to various users, the engine tends to lose its power a lot while driving, affecting the performance and driving speed a lot.
The engine stalls a lot or would not start at all in some cases. This issue is likely to happen when the vehicle reaches around 78,350 miles on the odometer.
Many users have to replace the engine, which can cost more than $5000 depending on the severity of the issue.
It is best to avoid this vehicle because you will have many issues at the early stages of driving, so this is not a reliable car at all.
#4 Worst Year: 2014 Kia Optima
Now coming to the 2014 Kia Optima, this model has been recalled six times by the National Highway Traffic Safety Administration since it has serious problems that must be addressed.
Many people said that this one does not have any noise reduction system or ride comfort. This can make the driving experience quite challenging.
Other than that, drivers also said the in-car electronic system malfunctions frequently and do not respond well at all.
This includes the radio system, communication system, steering wheel control, display screen freezing, Bluetooth, and so much more.
Some even said that they would notice leaks from various vehicle parts.
According to one user, the air and water started to leak from the passenger side dash due to pipe damages in the coolant system.
This model has various other problems that can cause the spark plugs and wires to wear out, engine failure, braking issues, etc.
#5 Worst Year: 2015 Kia Optima
Coming to the last model in the list of the worst years, you have the 2015 Kia Optima that, according to Consumer Reports and Repair Pal site, has numerous problems you cannot ignore.
Plus, the National Highway Traffic Safety Administration has recalled this one three times due to how serious some of its problems were.
According to over 453 people, the door tends to lock randomly, which can prevent the user from opening the driver's side door and the passenger side doors.
Other than that, this vehicle has had a throttle position switch issue since more than 260 people have reported it.
According to some research, this model has weak alternators, making the battery not charge at all, eventually leading to starting problems.
Some even said that an electronic system is also defective because it can make drivers lose control of their steering wheel, affecting handling and leading to serious injuries.
What Are The Most Common Problems With The Kia Optima?
Here I will list the top five common problems you will find in the Kia Optima.
Make sure to do your research on the model year you are planning to purchase since you do not want to end up with a problematic one.
With that being said, here are the most common problems.
1. Outdated Transmission Software
This issue is likely to happen with the models from 2001 through 2017.
If the transmission control module is outdated, it can cause various problems in the transmission system, affecting the driving.
People noticed that their vehicle would jerk and lurch a lot while downshifting.
This usually happens when the vehicle is around 67,000 miles on the odometer and might cause the check engine light. It is best to consult an expert to resolve this issue quickly.
2. Faulty Throttle Position Switch (TPS)
You will notice this issue when the check engine light illuminates frequently.
This mainly happens with models from 2001 through 2017, which can cause the vehicle to misfire and lose power. It can also cause the engine to stumble and stall while driving.
It usually happens at around 107,000 miles and can cause the vehicle to shut off completely while accelerating at low speeds.
3. Malfunctioning Door Latch
This issue is commonly found in the Kia Optima models from 2001 through 2015.
This mainly happens due to a faulty door latch assembly. It can cause the door not to open from both insides and outside.
It mostly affects the driver's side door but can also happen at passengers' side doors.
It usually occurs when the vehicle reaches around 100,000 miles on the odometer and can cost more than $100 for repairs. The only way to fix it is by replacing all the affected door latches.
4. Poor Alternator
The 2001 through 2015 Kia Optima models have poor alternators, which can make the vehicle run out of battery charging and have trouble starting the vehicle.
It mainly happens after using the vehicle's electronic components, such as air conditioning or lights.
The battery tends to drain quickly, and the only way people thought could make it work again is by jump-starting it again.
The disappointing thing is that even if people have replaced the batteries, this issue occurs again and can be more severe.
Kia now offers a new upgraded alternator that can be installed in the vehicle.
5. Engine Failure Issues
The models from 2011 through 2015 have severe engine issues that mainly cause the bearings to wear out quickly.
As a result, this triggers unmanageable engine seizing, which can increase the chances of causing road accidents and severe injuries.
Many people also said that their engine would not start at all, which can be due to the parking sensor and the battery, which needs to be replaced immediately.
Other than that, people also hear knocking noises coming from the engine while driving, which can also cause the engine to blow out.
This issue cost over $5000 for repairs and a lot more for replacement.
Related: Why Won't My Kia Optima Start?
Frequently Asked Questions
Q1. How Many Miles Should A Kia Optima Last?
The Kia Optima can last up to 200,000 miles if it is well maintained and driven well. Other than that, if you drive it 15,000 miles per year, it can last more than 13 years.
Related: How Long Do Kia Optimas Last?
Q2. Why Are Kia Optima So Cheap?
The main reason Kia Optima is so cheap is that it has a high demand and is quite popular, so Kia can manufacture this one in bulk while reducing the manufacturing costs.
This model can also offer various basic features desired by most people, which makes it more attractive to people.
Q3. What Year Kia Optima Is Being Recalled?
Kia Motors America (KIA) is recalling models from 2001 through 2017 that received engine replacement, warranty, knock sensor detection system (KSDS) product improvement campaigns.
Q4. Which Is Better; Kia Optima or Toyota Camry?
According to various sites, the Toyota Camry is a lot better than the Kia Optima.
This is mainly because the Camry has more standards and optional power engines, various safety systems, hybrid options, and a modern platform.
At the same time, the Optima have more spacious interior for passengers and truck space.
Q5. Which Is Better; Sonata or Optima?
The Hyundai Sonata is said to be much better than the Kia Optima due to various reasons.
This is because Sonata has a more updated interior and exterior styling, standard safety features, additional powertrain choices, and a better infotainment system.
The Sonata is more expensive than the Optima when it comes to the price. Other than that, Optima have better crash test results than Sonata.
Conclusion
The only way for you to make the right choice is by reading the best and worst years for Kia Optima, so I expect now this article has made things easier for you.
The Kia Optima is one of the most reliable and popular midsize sedans and competes with various other popular brand models in the market.
There are a lot of outstanding features that most people wish to have in a small car, and this one has a lot to offer. So be sure to do the right research and opt for an adequate model.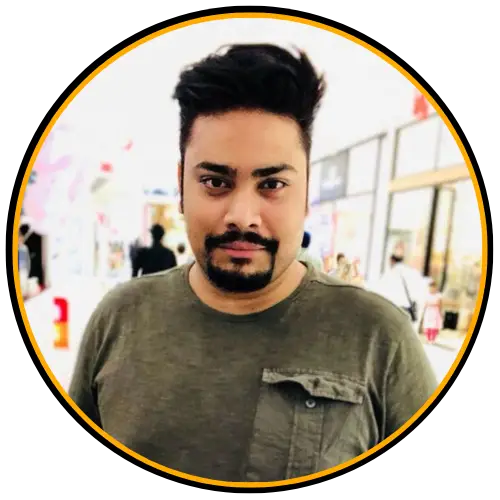 I am Tahir Azam, and I have been writing amazing articles for TaxiHack for as long as I can remember. I know everything that is to know when it comes to automobiles and is always on top of industry news and developments. While I am not an expert by any means, I pride myself on knowing the ins and outs of many different problems and, of course, their solutions. The articles on our website are some of the best and well-researched content that you will find, and I spend countless hours making sure this remains to be true. This is why I ask you to take your time out and read some of my articles, especially if you find a topic that resonates with you or is something you are looking into. This way, you will find the perfect mix of information and tips on your desired topic. Learn more about Tahir.