Hyundai is known to be one of the reliable companies in the market. But when it comes to which model to purchase, it can be quite challenging since they have many model years.
Most Hyundai vehicles hold their value for a long period, and Hyundai Sonata is one of those vehicles.
The important factor is that Hyundai is always making changes in the design of this vehicle so it can be better than their previous models and work better than the problematic ones.
This is why you need to go through this guide and learn about the best and worst years for Hyundai Sonata. You also need to purchase a vehicle that has a great life expectancy.
When it comes to Hyundai Sonata, this vehicle is known to last around 200,000 miles to 250,000 miles. Besides that, these model years are really important.
Best Years for Hyundai Sonata:
2006
2007
2009
2010
Worst Years for Hyundai Sonata:
2011
2012
2013
2015
In this article, you will find great models with outstanding features and models you should avoid as they are quite troublesome.
Besides, I have also included a buyer's guide at the bottom of this article which answers some curious questions about Hyundai Sonata.
Make sure to read until the end for definitive knowledge.
List Of The Best Years For The Hyundai Sonata: What Years To Buy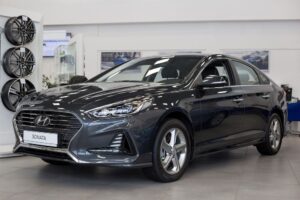 Before I start with this list, you should know that these model years are safe and reliable in terms of driving and many other aspects, which I will be explaining in further detail.
If you are determined about purchasing a Hyundai Sonata, do not hesitate with these models. They are also well known for how affordable they are.
Do without further ado, here are the Hyundai Sonata models that you should get your hands on.
#1 Best Year: 2006 Hyundai Sonata
Starting with the first model, the 2006 Hyundai Sonata is the perfect choice for you.
This was on top of a line model and said to be a limited edition design. You can still find the used version of this 2006 model, so there is nothing to worry about.
This model has a sharp-looking design and has many outstanding features to offer their consumer, so you will not be disappointed at all.
Many car experts have highlighted the interior design of this week and said that it has the best quality yet easy-to-use features that will work without breaking out quickly.
Hyundai provided the best space in the interior so that passengers could sit and travel all the time comfortably.
Other than that, the V6 engine installed in this vehicle is so powerful that it performs incredibly but makes sure that the interior is quiet and comfortable.
Still, most importantly, it does not malfunction as other vehicles do.
There haven't been any problems reported on the safety or reliability of the components of this model, so it is certainly a must-have.
#2 Best Year: 2007 Hyundai Sonata
When it comes to the 2007 Hyundai Sonata, this vehicle is priced well and has a lot of outstanding qualities that many users love.
You'll be happy to know that this vehicle is well known for its family-friendliness, quiet and comfortable interior along with spacious rear seats as well as cabin space, and most importantly, smooth performance all the time.
Many people appreciate this vehicle's fuel economy, which is why it is one of the best sedans family cars.
It can go at a pretty great mileage even after using it for many years and assure to work like a brand new car every time.
Remember that since it is an old model, it is likely to have some minor issues, but that is nothing to worry about since you can get them repaired easily, and it does not cost you a fortune as other cars do.
Now, if you want a vehicle that has long-term ownership, outstanding mileage, affordable price, and so many quality features, then this model is the absolute perfect choice for you.
#3 Best Year: 2009 Hyundai Sonata
You have another amazing model, which is the 2009 Hyundai Sonata.
Although you'll find a used version of this vehicle, there is still nothing to worry about because it is well known for its reliability, impressive fuel economy, gratifying powertrain performance, luxurious interior quality, and spacious seats that seat about five people easily.
There are many great features that you do not want to miss out on the Hyundai Sonata SE trim level.
This is mainly because it has been improved and makes less noise like their problematic models, amazing safety features as the six standard airbags installed, four-wheel disc brakes including the ABS, standard electronic stability, and traction control.
Many other vehicles are charging a lot for such safety features but not with the 2009 model of Hyundai Sonata.
The best thing is that you will be able to enjoy all of these outstanding qualities at such an affordable price.
#4 Best Year: 2010 Hyundai Sonata
The 2010 Hyundai Sonata is another marvelous model you should get your hands on.
This vehicle has the best safety ratings and crashes test results, which is rare in most midsize sedans.
It is worth mentioning that this vehicle has been ranked in fourth place for the 2010 Affordable Midsize Cars by U.S. News and World Report.
Now, if you plan to purchase this used version of the midsize sedan, make sure to go for the V6 engine option with the five-speed automatic transmission because of its performance and great fuel economy.
It also can produce around 259 horsepower and can go at high speeds while keeping the interior quiet all the time.
Besides all that, according to the J.D. Power, this vehicle is well-deserving of a dependability award. They also gave this an overall reliability rating of "best among all".
List Of The Worst Years For The Hyundai Sonata: What Years To Avoid
When it comes to the worst years for Hyundai Sonata, there are too many problems associated with manufacturing this midsize sedan vehicle.
Many of which can cost a lot of money to fix, but there is no guarantee on whether they will be fixed completely and function properly again.
The thing is that once these vehicles start to have issues at the early mileage, there are fewer chances for them to work properly again.
With that being said, here are the models you should 100 percent avoid.
#1 Worst Year: 2011 Hyundai Sonata
Starting with the first worst model year, the 2011 Hyundai Sonata must be avoided no matter what.
The major reason why this is the worst model is due to its serious engine problems that would not rest at all.
This is also why the National Highway Traffic Safety Administration recalled this vehicle.
Many people noticed an issue with their engine system because a knocking sound would come out every time they went for a drive.
Other people also mentioned that their engine would stall randomly on the road, or the vehicle would not run at all in serious cases.
There are also signs of excessive oil consumption since many people have to refill the tank multiple times throughout drives or more than three times in just a day.
This can be quite serious because, without the oil, the engine tends to overheat, which can also cause serious damage to the other components.
#2 Worst Year: 2012 Hyundai Sonata
The 2012 Hyundai Sonata is another worst model because of its engine issues. The National Highway Traffic Safety Administration also recalled this model.
It is stated that the problems are likely to arise when the vehicle reaches around 84,000 miles on the odometer.
It will start by making annoying noises or randomly making the vehicle stall. To fix this issue completely, it can cost around $3000, which is a lot for many people to manage.
Other than that, this vehicle also has safety concerns that cannot be ignored because, in many cases, the vehicle would get caught on fire, and people would also notice smoke coming out from under the hood.
This is likely to happen when the fuses are blown, oil spills under the hood, cracked wires, and exhaust system failure.
#3 Worst Year: 2013 Hyundai Sonata
Now coming to another dangerous model, the 2013 Hyundai Sonata has manufacturing errors that make it one of the worst vehicles to drive.
It is also likely to get into severe accidents, so it is best to avoid it no matter what. The major problem is because of the premature bearing wear that is placed inside the engine.
If they start to malfunction, which they do in the early stages of driving, it can be the main reason why drivers would get into accidents on the road.
It is worth mentioning that this problem is likely to happen in the 2.0 and 2.4 liters Theta ii engines.
You will also be surprised to learn that this vehicle has the highest repair cost of $6800 and above due to engine problems.
This is why people are advised not to purchase this model at all.
#4 Worst Year: 2015 Hyundai Sonata
You have finally come to the last model for the worst list. You have probably noticed that starting from 2011.
There are major concerns with the engine system. The 2015 Hyundai Sonata is also another model that has engine failure problems.
But this model is said to have many other serious issues as well. It is one of the weakest models since it tends to lose power more often and hesitate during driving.
Besides that, the six-speed transmission is also useless since the gearbox and the dual-clutch malfunction. Plus, the axle shaft may separate randomly.
Moreover, there are also issues with the electrical system in this 2015 midsize sedan vehicle. The most common electrical system issue is with the electric power steering wiring.
This is also why the National Highway Traffic Safety Administration recalled this model.
All of these problems are the causes of road accidents. They need to be addressed quickly, or other vehicle components will also get damaged.
What Are The Most Common Problems With The Hyundai Sonata?
Hyundai is surely known for its reliability and is the safest midsize sedan to drive.
But it still has a fair share of issues that you cannot ignore when it comes to the point where you are truly considering purchasing this vehicle.
Knowing about the problems will enable you to make accurate judgments. Well, here are the common problems with the Hyundai Sonata.
1. Engine Failure
You can probably figure out by now that this issue is likely to happen with 2011 up till 2015 Hyundai Sonata models.
The most common reported problem claims that the engine tends to seize without showing any warning signs.
Due to engine problems, many drivers also said that they would start hearing excessive engine noises inside the vehicle once they start their vehicle.
This can be quite challenging to drive with and needs to be fixed immediately. Besides that, these models also have the excessive oil consumption issue.
If the vehicle runs out of oil, it will overheat the engine, which can be dangerous to drive with.
2. Transmission Problems
Another major issue reported by various users of the Hyundai Sonata. It is likely to happen with almost all Sonata models.
It is said that it might start early in some models, whereas in some after a couple of years of usage. This problem can also be hard to deal with because of the severity.
The most common complaint people reported said that the transmission would not allow the vehicle to shift properly.
This problem mainly happens because of failed speed sensors. This can make the check engine light illuminate continuously.
But lucky for people as it is not an expensive issue to repair.
It is worth mentioning that people also identified why they might have shift problems because of the low transmission fluid.
Make sure to check the fluid frequently. Some even said that updating the software can also fix the transmission issue.
3. Fuel Leaks
This is likely to happen with the 2021 and 2022 Hyundai Sonata, but it also happens with the 2011-2015 models.
It happens with models that are furnished with the 2.5 turbocharged engine, and the main reason it might happen is due to incorrect concentricity and inadequate torque.
Many people could not identify the problem. This is why it is highly recommended to go for a regular maintenance checkup. The dealer will fix the fuel pipes at a reasonable cost.
Related: Why Won't My Hyundai Sonata Start?
Frequently Asked Questions
Q1. Is The Hyundai Sonata A Good Used Car?
The Hyundai Sonata is one of the nicest used cars one can own.
This is because many people appreciate the exceptional gas mileage it has to offer, a high-quality cabin with extra space for legroom, an easy-to-use infotainment system, and many safety features to make the driving experience worthwhile.
To top it all, people can enjoy these great aspects at an affordable price.
Q2. What Is The Life Expectancy Of A Hyundai Sonata?
The Hyundai Sonata can last from 200,000 miles up to 250,000 miles, but in many cases, it reached a mileage of 300,000 miles to 350,000 miles as well, according to many users.
However, this can be done if proper care and regular maintenance are given.
Q3. Why Are Used Hyundai Sonatas So Cheap?
The main reason Hyundai Sonatas are so cheap is that Hyundai proposes inexpensive lease deals with small profit margins.
This way, it can be reasonable for people and increase brand awareness.
Q4. What Is Better; Elantra Or Sonata?
When it comes to comparison, the Hyundai Elantra is the winner mainly because it has better yet efficient engine options it is also more affordable.
However, if you want a more spacious and comfortable cabin, the Hyundai Sonata is the better choice since it is slightly bigger than Elantra.
Q5. How Long Can A Hyundai Sonata Go Without An Oil Change?
It is said that the Hyundai Sonata will require a synthetic oil change every 7500 miles to 10,000 miles.
But do keep in mind that Hyundai recommends that for the conventional oil, you should change the oil and the filter every 3000 miles to 5000 miles.
Conclusion
I expect that learning about the best and worst years for Hyundai Sonata was an enjoyable experience, but at the same time, you got all the answers to your curious questions.
If you are sure about purchasing this midsize sedan, then make sure to check it carefully.
Keep in mind that the price of a used Hyundai Sonata may vary depending on the mileage, the model year and the trim level you are purchasing, and the vehicle's overall quality.
Other than that, do not purchase the models from the worst years list since they have costly engine problems.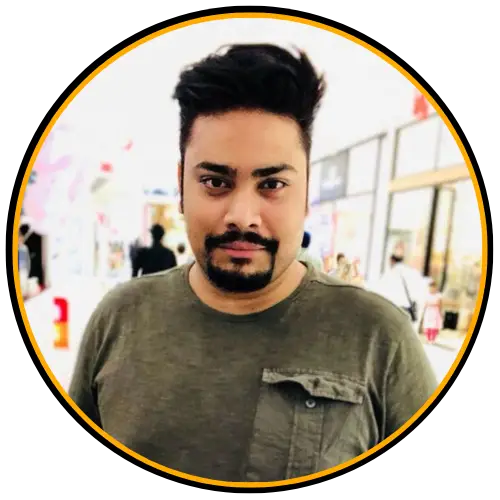 I am Tahir Azam, and I have been writing amazing articles for TaxiHack for as long as I can remember. I know everything that is to know when it comes to automobiles and is always on top of industry news and developments. While I am not an expert by any means, I pride myself on knowing the ins and outs of many different problems and, of course, their solutions. The articles on our website are some of the best and well-researched content that you will find, and I spend countless hours making sure this remains to be true. This is why I ask you to take your time out and read some of my articles, especially if you find a topic that resonates with you or is something you are looking into. This way, you will find the perfect mix of information and tips on your desired topic. Learn more about Tahir.