The GMC Yukon is best known for its huge and heavy design.
This SUV can handle anything on the road, and it can work as a truck or a Jeep. This vehicle model has been in the market since 1993 and is quite popular.
If you are thinking about buying a large SUV that is efficient, reliable, and affordable, then the GMC Yukon is the right choice for you.
However, not every model year was in favor of the GMC Yukon. This is why you need to know about the best and worst years for GMC Yukon and whether it is reliable or not.
Well, when it comes to reliability, the GMC Yukon has a rating of 3.5 out of 5, which is so much better than most SUVs.
Besides that, here are the model years below:
Best Years for GMC Yukon:
2002
2006
2012
2013
2014
2017
Worst Years for GMC Yukon:
2001
2003
2005
2007
2015
2016
I will discuss and explain these model years in detail so you can understand them clearly.
Other than that, be sure to read the article entirety, as I have answered some important questions to help you better.
List Of The Best Years For The GMC Yukon: What Years To Buy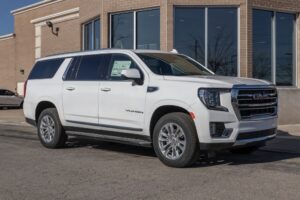 Whether you prefer buying a brand new or a used GMC Yukon, the models that I will be listing below are one of a kind.
It is stated that after every five years, the GMC Yukon will go through an upgrade that sets the standard for new vehicles to come and expectations for people so high.
This large SUV is quite popular and loved by many people because of its driving dynamics.
When looking for the best years, you also want to look into which generation it belongs to as it depends on the manufacturing and features included in them.
If you plan on buying an older model, you should know that it requires extra maintenance to last for a long period.
However, natural problems do occur in cars sooner or later, and that does not mean that there are reliability issues.
These natural causes can be fixed immediately and prevented from happening again.
With that being said, let's discuss the best years for GMC Yukon that you should consider buying!
#1 Best Year: 2002 GMC Yukon
GMC Yukon is well known for its spacious cabin and great cargo-carrying capacity, and the 2002 GMC Yukon is one of them.
This SUV offers drivers a nice and comfortable ride throughout their lifespan and assures them to deliver power through its strong and reliably V8 engines.
If you purchase the Yukon Denali, you will be getting extra space and a luxurious cabin, a bigger engine, and an all-wheel drive.
This vehicle also has better handling capabilities in different weather conditions and roads. Other than that, this model has three unique trim levels to offer such as SLE, SLT, and Denali.
All of these trims will make sure to increase the efficiency of the vehicle by producing extra horsepower and torque.
Other features also include heated mirrors and front seats, which come either in 4.8 liters V8 engine or 6.0 liters V8 engine.
#2 Best Year: 2006 GMC Yukon
The 2006 GMC Yukon has a sporty touch to it. You can easily seat seven to nine people in this vehicle.
Other than that, the towing capacity of this vehicle is incredible as it can carry from 7700 up to 8000 pounds easily.
This vehicle also provides extra cargo space is large, heavy, and well powered. This model has four powerful trim levels: SLE, SLT, SLT Plus, and Denali.
The standard 4.8 liters V8 engine can produce around 285 horsepower, with the option of 5.3 liters V8 engine that can produce 295 horsepower.
To add on, the Yukon Denali boasts 6.0 liters V8 that can produce 380 horsepower and is well equipped with a six-speed automatic transmission.
This vehicle is also prepared well for accidents with its safety features such as door locks powered with two stages unlock, content theft-deterrent alarm system, low tire pressure warning, emergency services panic alarm, automatic crash response, and so much more.
#3 Best Year: 2012 GMC Yukon
Another outstanding year for the Yukon, the 2012 GMC Yukon is also well known for its powerful and reliable V8 engine.
It is said that the engine makes sure to provide great acceleration but is mainly effective on the highways.
It also has a six-speed automatic transmission that, according to many drivers, tends to shift smoothly while driving.
Other than that, this model can ride comfortably in any road condition.
Keep in mind that if you purchase a stand Yukon, it has a towing capacity of 8500 pounds, whereas the Yukon XL 2500 can tow up to 9500 pounds effortlessly.
The main features of this vehicle include tri-zone automatic climate control, satellite radio, blind zone alert, easy to follow navigation system according to many test drivers.
It is worth mentioning that this model is placed in 3rd place for the 2012 Affordable Large SUVs category and has an overall rating of 8.2 out of 10.
#4 Best Year: 2013 GMC Yukon
The 2013 GMC Yukon is strong as it can easily pull trailers and other heavy items while transporting passengers in the vehicle simultaneously with comfort.
This model can also withstand repeated pounding over rugged terrain.
The main reason why many people prefer this model is because of its towing capacity and powerful 4WD. You can easily tow around 8100 to 8500 pounds on this vehicle.
With the help of its amazing trim levels options, you can increase the fuel economy even more. This model has a battery pack with dual electric motors placed inside the transmission.
This will help increase the fuel economy even more by 33 percent or so. Other than that, this vehicle will surely offer a great ride as it has remarkable handling characteristics.
#5 Best Year: 2014 GMC Yukon
This 2014 GMC Yukon model is another decent choice for big families. This vehicle has two efficient and powerful engines.
It can seat up to nine people easily. If you prefer buying the Yukon XL models, you will be getting extra space for cargo and a luxurious interior.
Other than that, it also comes with a 5.3-liter V8 base engine which can produce around 320 horsepower, whereas the Yukon Denali trim comes with 6.2 liters V8 engine assures to put out 403 horsepower.
It is said that most Yukon models come with a six-speed automatic transmission that will not deteriorate the performance of the vehicle while driving and make sure that you can shift smoothly.
It is worth mentioning that if you prefer purchasing a used GMC Yukon base SLE trim with rear-wheel drive, it can cost around $28,300, while the Denali trim with all-wheel drive can be around $39,509.
#6 Best Year: 2017 GMC Yukon
The 2017 GMC Yukon is the last model year in this list of best years. This model has various unique yet high-quality features that promise drivers a great driving experience.
The GMC Yukon and Yukon XL offer 5.3 liters V8 engine that will let out 355 horsepower and a 383 lb-ft of torque, and it is well equipped with a six-speed automatic transmission.
In addition to that, you will also find a Denali variant in this model year that comes with a 6.2 liters V8 engine that can produce 420 horsepower and 460 lb-ft of torque and is prepared with an eight-speed automatic transmission.
With the first two variants of the GMC Yukon, you can easily reach an EPA rated 16 to 23 mpg in city or highway, but with the 6.2 liters engine, it will deliver 15 to 22 mpg in the city or highway.
The four-wheel-drive versions can offer 15 to 20 mpg. It is worth mentioning that the NHTSA gave this vehicle an overall rating of 4 out of 5.
List Of The Worst Years For The GMC Yukon: What Years To Avoid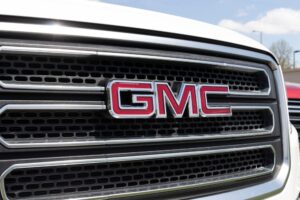 Now that you know the best years of GMC Yukon, it is mandatory for you to also know about the worst years.
These problematic years are advised to be avoided at all costs.
This is because many flaws in the manufacturing make the vehicle's performance bad.
That's not all, if there is one issue detected in the component of the vehicle, then it can affect all the other components as well.
There have been over 1000 complaints on these models altogether.
These model years have countless issues that ruined the vehicles inside parts, so people end up spending too much money on repairs.
If you do not wish to face these problems, you shouldn't buy them.
With that being said, here are the most problematic years for the GMC Yukon!
#1 Worst Year: 2001 GMC Yukon
The 2001 GMC Yukon has been recalled too many times by the NHTSA, which makes it on the worst years list.
The problem with this vehicle is that it has quite low gas mileage compared to other vehicles. There are about 581 problems related to this model that many drivers have reported.
The service brakes are the most common problem and then the engine system and electrical system problems. Other than that, the anti-theft system also does not start.
The car parts can wear out quickly, which causes noises coming out while driving the car. Other than that, the intake manifold gasket can also cause the coolant and engine oil leak.
#2 Worst Year: 2003 GMC Yukon
The 2003 GMC Yukon also has multiple issues that make it the worst model.
This model has many issues with the engine system that spreads put in other components and mostly require replacements.
The gas cap ends are loose, making the check engine light illuminate, indicating there is something wrong.
Other than that, the speedometer and the instrument panel gauge may not work properly. It is also common that the brakes might fail while driving, as has happened with several people.
This vehicle also requires frequent fuel change once it reaches 30,000 miles on the odometer.
It will also require spark plugs wire replacements after 100,000 miles as it can be dangerous when you drive.
#3 Worst Year: 2005 GMC Yukon
Coming to the 2005 GMC Yukon, it is said that this vehicle is bound to have problems no matter whether it is a new or a used car.
There have been issues with the fuel economy as the gas does not pump inside the vehicle.
The blow meter of this vehicle also malfunctions a lot as the A/C and heater blower motor turn on and off randomly.
Some people also noticed that as soon as they hit 60 mph, a howling sound will come out from the front driver's side.
Moving on, the service ride control also malfunctions a lot. Once the driver turns the vehicle on, they cannot hear the pumps working.
Other than that, the control panel also does not show accurate readings, and drivers end up with serious yet dangerous issues on the road like breakdowns or stalling while driving.
#4 Worst Year: 2007 GMC Yukon
The 2007 GMC Yukon is one of the worst because of its body hardware issues.
A vehicle needs to be durable, not just from the inside but also outside. However, this vehicle does not fall in that category at all.
Although the issues with this vehicle are considered small, once not taken care of sooner, they can grow bigger and deteriorate the entire performance of the vehicle.
It is stated that the door handle of this vehicle will get unattached randomly, and several times the driver-side control unit would not work at all.
The electrical system is also another major issue in this model.
Various users reported the vehicle engine harness failure, battery dying quickly or stalling, issues with electronic ignition, and so much more.
Moreover, it is said that once the vehicle reaches 100,000 miles, there will be suspension problems such as shocks and struts, ball joints, pump steering leaks, etc.
#5 Worst Year: 2015 GMC Yukon
One of the expensive, large, but problematic years is this 2015 GMC Yukon, and you must stay away from it.
Although there have been some changes that should provide extra power and great functionality, it still does not seem to do that.
According to Consumer Reports, this vehicle has an overall reliability rating of 2 out of 5, below average, and pretty concerning.
The main issues are identified in the in-car electronic system since the radio, GPS, communication system, steering wheels control, and various other items do not respond well.
The suspension is another common issue in this vehicle because of springs or torsion, electronic and air suspension, pumps, and hoses tend to leak, which is why it is best to avoid the vehicle.
#6 Worst Year: 2016 GMC Yukon
The 2016 GMC Yukon is the last model on this list. This model also has around 486 problems that numerous owners have reported.
Around 183 problems were reported about the exterior lighting as they do not work properly. Other problems include service brakes failure and hydraulic, an electrical system issue.
When this model is compared with others, many experts who have researched it say that it is best to go for other models if you do not want to risk your life.
Do keep in mind that many issues relating to the electric system will start happening in the first year you purchase it, and some issues would be so serious that you will need to replace the parts of the vehicle.
What Are The Most Common Problems With The GMC Yukon?
Here I will list the most common issues you will notice in the GMC Yukon as these were frequently reported to the National Highway Traffic Safety Administration.
Other than that, because these issues cannot be ignored, some of the GMC Yukon models failed the inspection test and have poor crash-test results.
According to the RepairPal.com site, the reported issues helped many people before buying any of the GMC Yukon models.
With that being said, here are the most common problems!
1. Upper Dash Issues
This GMC Yukon is well known for its upper dash cracking easily and quickly.
This is because it is not designed for harsh weather conditions, which is one of the most common reasons the upper dash might start to crack up so quickly.
This issue is commonly found in 1993, 1999, 2004, and 2014 models.
2. Problems With The Door Handles And Power Locks
This happens when the power door lock actuators stop working completely.
This problem usually requires replacement since there is no other way to fix it. To add on, it can cost you around $100 or more for the issue altogether.
This is because the door handle breaks easily, costing a lot for repairs. This issue happened with the 22 GMC Yukon models from 1992 until 2016.
3. Vortec Excessive Oil Consumption
Another major issue with this model is the expansive oil consumption.
This happens because of the problem found with the piston rings and defective PVC system. This issue can cause carbon to build up, hurting the ignition and emission system.
Related: Why Won't My GMC Yukon Start?
Frequently Asked Questions
Q1. Which Is More Reliable Tahoe Or Yukon?
According to the RepairPal site, the reliability rating for Yukon is 3.5 out of 5.0, and it stands at 6th place out of 14 full-size SUVs.
At the same time, the Chevy Tahoe has a reliability rating of 3.5 out of 5.0 but ranks at 21st out of 26 for midsize SUVs.
Q2. How Long Do GMC Yukons Last?
You can reach up to 250,000 up to 300,000 miles, depending on how you use the vehicle.
Some owners even said they could reach 400,000 miles without any problems. Just be sure to maintain it regularly so it can be long-lasting.
Related: How Long Do GMC Yukons Last?
Q3. Are Yukons Expensive To Fix?
It is said that it will cost around $8300 for maintenance and repairs during its first ten years of service. It also wins against the industry standard for outstanding SUV models by $850.
Q4. Does GMC Yukon Hold Their Value?
It is predicted that the GMC Yukon will depreciate around 43 percent to 16.6 percent. It is also worth mentioning that this has a 5-year resale value, around $37,000.
Q5. What Is The Difference Between The Yukon SLT And Denali?
The Denali is the nicest trim package that is used in the Yukon.
The SLT does not have any unique or outstanding features like the Denali does. The Denali is also quite expensive than the Yukon SLT as it can cost around $10,000.
Conclusion
Well, I expect now you have a better understanding of the best and worst years for GMC Yukon.
Although this large SUV had some outstanding year's that you can consider buying from, you need to be careful about the worst models as they are quite problematic, require extra attention, and do not provide the desired driving dynamics you might be expecting.
Other than that, it is surely a great choice for families and friend groups to ride in and go for road trips.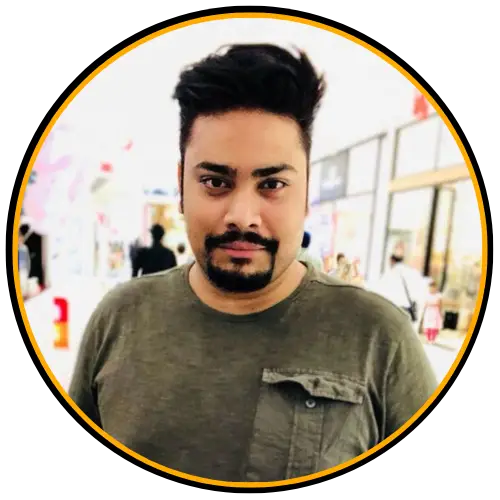 I am Tahir Azam, and I have been writing amazing articles for TaxiHack for as long as I can remember. I know everything that is to know when it comes to automobiles and is always on top of industry news and developments. While I am not an expert by any means, I pride myself on knowing the ins and outs of many different problems and, of course, their solutions. The articles on our website are some of the best and well-researched content that you will find, and I spend countless hours making sure this remains to be true. This is why I ask you to take your time out and read some of my articles, especially if you find a topic that resonates with you or is something you are looking into. This way, you will find the perfect mix of information and tips on your desired topic. Learn more about Tahir.