Chevy Tahoe is a king full-sized SUV that is the ideal choice for families. It has a luxurious interior and exterior and has outstanding qualities, which makes it desirable for many people.
It dominates its rivals such as Ford Expedition, Sequoia, Armada, etc.
It has a great combination of cargo space, high towing capabilities, and comfort, making it successful among many consumers. However, not every model year is manufactured equally.
So, what are the best and worst years for Chevy Tahoe, and if it is a reliable SUV?
The Chevy Tahoe is a reliable car because of its record for durability and longevity. It's been in the market for many years and has overall reliability ratings of 3.5 out of 5.0.
Besides that, here is the list of the years you should know about before purchasing.
Best Years for Chevy Tahoe:
1995 – 1998
2000 – 2003
2006
2010 – 2014
2016 – 2020
Worst Years for Chevy Tahoe:
1999
2004
2005
2007 – 2009
2015
Now that you know the years, I will explain the reasons why they are placed on this list so you can have accurate knowledge.
Other than that, browse until the end for some frequently asked questions.
List Of The Best Years For The Chevy Tahoe: What Years To Buy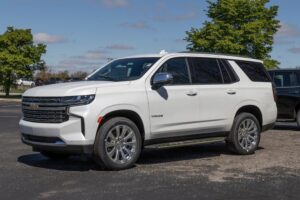 The Chevrolet Tahoe is named after the countryside scenery of Lake Tahoe.
This name embodies the proficiency of this vehicle to explore the rugged terrain.
This vehicle first launched in 1995 and has been successful ever since as the company keeps making improvements in the design, expanding the size of the SUV as well as better handling for a safer ride.
It is stated that this vehicle can take you through any kind of surface with ease.
However, it is important to choose the right year for you as not all models are manufactured equally and will provide the same services.
With that being said, here are the years and their reasons why you should consider purchasing!
#1 Best Year: 1995 – 1998 Chevy Tahoe
The first Chevy Tahoe was launched in the year 1995. From that year until 1999, this vehicle featured an extremely horizontal yet boxy design as it was established on full-size trucks.
The main reason these model years were so successful is that various consumers preferred vehicles to operate as a truck yet still control day-to-day life.
This vehicle was perfectly designed to do that. Another reason why it is loved is because of the comfort it provides for passengers as it can seat up to 5, that's not all.
People also said this vehicle had better luggage space than most SUVs out in the market.
Moreover, this vehicle also has a towing capacity of up to 7000 pounds which is another big reason people love to drive it as it is extremely convenient.
It is worth mentioning that the Motor Biscuit highlighted that this vehicle is great on gas, so it will not cause any trouble while driving.
#2 Best Year: 2000 – 2003 Chevy Tahoe
Now coming to the second generation models, 2000 up to 2003 Chevy Tahoe years were considered the best compared to the other second-generation models.
Some changes made in these years made it stand out so much more, but the main reason this model had a growing customer base is that the 4 x 4 capabilities made it easy for many people to use.
Another major aspect is that the new engine, 4.8 liters standard V8, made these model years respond so much better and made the ride extra smooth and reliable.
You need to know that the addition of Autoride makes this vehicle one of the best to ride in.
This is because it uses a great time computer-controlled adaptive system which makes sure to modify according to the circumstances of the road so drivers can have precise handling, feel safe, and do not feel any impact inside the car.
#3 Best Year: 2006 Chevy Tahoe
The 2006 Chevy Tahoe is deemed reliable and a comfortable vehicle to ride in. According to many submitted statements, people seemed to have had a satisfying experience.
This is on the list because of the smooth operation, efficient transmission, and overall performance that seemed to satisfy many consumers.
Many people also said that this vehicle is placed at the top, and no other SUV can be compared with the performance of this 2006 model.
Other than that, this vehicle is also perfect for off-roading, going on vacations with families, or just simply running for some errands.
Furthermore, other major aspects include the responsive and reliable powertrain and a decent low-speed ride that will also make sure to provide a quiet ride inside.
#4 Best Year: 2010 – 2014 Chevy Tahoe
The most reliable years were 2010 up till 2014 Chevy Tahoe models, now coming to the third-generation models.
Chevrolet's main priority was the refinements of these model years so people could have high-quality yet safer rides.
It was also the first generation to offer real car-like rides and driving experiences.
According to many journalists, the interior appointments were praised because the interior improvement made it look more luxurious.
Another reason why this is the best vehicle is because the ride and handling were largely improved than the older versions.
It is worth mentioning another reason why these are the best.
According to the General Motors Bankruptcy, these third-generation models were given the title of the most refined Tahoe models to date, which is a big achievement for a car and makes it extremely reliable.
#5 Best Year: 2016 – 2020 Chevy Tahoe
The fourth-generation for the Tahoe and one of the best years are these 2016 up to 2020 Chevy Tahoe models.
There were various changes made in this vehicle to make it more reliable and provide a better riding experience with the help of 22 inches wheel and tires, keyless entry of push-button start, wireless charging, and various other modern-era changes in full-sized SUVs to make it more appealing and desirable.
This seemed to work, though, because many owners of these years seemed to have an outstanding experience with little to no problems in the functionality or components at all.
Another major reason this vehicle is the best is the fuel economy. It is stated the fourth-generation models are the most fuel-friendly SUVs in the market.
List Of The Worst Years For The Chevy Tahoe: What Years To Avoid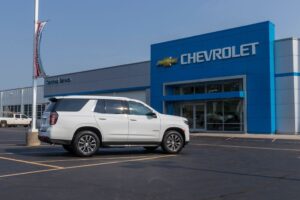 Now that you know the best years and why all those models were on that list, it is important for you to also know about the worst year.
You must know that there have been some outstanding years for this vehicle ever since the launch of the Chevy Tahoe in 1995.
However, some are also the upsetting years that had the most negative response from disappointed consumers.
I will explain in detail the main reasons these model years are said to be the worst and why they must be avoided at all costs.
It is worth mentioning that most of the faults found in these vehicles were in the older models and not in the latest ones.
This can be hard to deal with because if you buy a used older version of the Tahoe, they will eventually start troubling you with their various issues and require repairs or replacements multiple times.
So here are the worst years and the reason why they must be avoided no matter what!
#1 Worst Year: 1999 Chevy Tahoe
Starting with the first generation 1999 Chevy Tahoe, there are about five major problems that make it one of the worst years for Chevy Tahoe.
The number one problem found in this vehicle is with the fuel pump, which makes the vehicle run out of fuel quickly, makes it stop working, or lack power, and these symptoms are likely to arise because of a clogged fuel filter that will need to be replaced.
The second issue is with the intake gasket, which can happen due to leaks, and if the oil is going into the coolant, it causes damage to the engine.
Moving to the third problem, the power steering pump, which makes drivers lose control of the steering, can be dangerous to drive with, so it will need to be replaced.
Furthermore, the fourth problem is the windshield wiper board because the moisture inside the board will not let the wipers work at all, which will require the replacement of the motor and the board.
And the last reason why this is the worst model is faulty inside and outside door handles since the latch might bind up, causing the doors to fail.
#2 Worst Year: 2004 Chevy Tahoe
The major reason why the 2004 Chevy Tahoe is the worst year is the numerous complaints that many consumers submitted.
This vehicle has around 163 reported problems due to serious defects in the exterior and interior accessories of the vehicle, broken yet worn-out components, and many malfunctioning valuable parts.
This model also suffers from an inaccurate speedometer which provides wrong information. This is why most owners were clueless about the problems until they went to the mechanics.
Nonetheless, fixing these issues can cost a lot, and there is no guarantee that it will not happen again.
This just makes people afraid to invest their money in this model. However, according to the NHTSA, it is said that it is best not to purchase this model at all.
#3 Worst Year: 2005 Chevy Tahoe
Coming to the third generation, you have the 2005 Chevy Tahoe, an old model with various issues, which is said to be the worst year for the Tahoe.
The main reason it is the worst that the handling is not stable, which can be dangerous to drive, especially in harsh road conditions.
The National Highway Traffic Safety Administration has recalled this model seven times due to the high number of complaints.
These reported co plants were not to be taken lightly because of issues like incorrect speed motor, poor lock actuator, and the malfunctioning radio system that can disrupt the ride quality a lot.
#4 Worst Year: 2007 – 2009 Chevy Tahoe
By far, the 2007 Chevy Tahoe is the worst model of all time. It has the most reported complaints, which are over 200. Then comes 2008 as well as 2009 Chevy Tahoe.
The main reason why these are on the worst list is not only because of the complaints but the problems that were found in them that can risk the life of the driver, passengers as well as other people on the road.
These models are said to have engine problems, failing to climb up the hill because of no power, as well as intake gasket issues.
Other than that, these model years have excessive oil consumption problems, which will require more than usual oil and can ruin the performance as well as the engine.
This can cost more than $3000 for repairs and sometimes a lot more because of replacements.
#5 Worst Year: 2015 Chevy Tahoe
The main reason why the 2015 Chevy Tahoe is considered the worst year is because there have been 15 recalls made by the National Highway Traffic Safety Administration, which started from March 2014 all through October 2019.
The most disappointing thing is that most of the problems like a transmission failure, seat belts and airbags failing, steering handling, ignition, brakes, as well as electronic steering control, etc., usually starts to arise when the vehicle only reaches around 95,000 miles, in some cases before and after that mileage.
You will be surprised to know that this vehicle has over 700 reported problems by drivers that have a bad experience.
If you do not want to deal with these problems and pay a ton of money fixing them, then it is best to avoid them.
What Are The Most Common Problems With The Chevy Tahoe?
The problems that I will be listing down below are most commonly found in the worst years, as I have discussed before.
These problems are not something to be taken lightly because of the number of complaints that were reported and recalls that were made by the National Highway Traffic Safety Administration.
Although the Chevy Tahoe is a reliable vehicle, it still has hundreds of connected parts and a machine that can fail to operate the way you would desire.
This is because, after a couple of years, these vehicles will start to have natural problems that they do not have many solutions for.
Nonetheless, some issues might arise way before they should, which can ruin the driving experience for many drivers, and as a result, they would be left with a problematic car that requires repairs and replacements multiple times.
So here are the most common issues that you should be careful with.
1. Broken Starter Motor
As I have discussed before, this is one of the major issues found in 2005 until 2009 models of Chevy Tahoe. This starter is a motor that is used to start the engine.
This issue starts way before hitting 100,000 miles on the odometer when the average life of a starter motor is said to be around 100,000 miles up to 150,000 miles.
It is worth mentioning that if you start your engine, a lot of this can reduce the life of the starter motor.
If this problem is not taken care of immediately, the engine of the vehicle will not start at all, which has happened in multiple cases.
You will also notice this issue when you start the vehicle, and it starts to make some clicking noises which indicate that's how the motor starts.
2. Fuel Pump Failure
Another major issue is that it can damage the performance of the engine.
The purpose of the pump is that it will pass the accurate fuel from the tank into the injection system of the engine through the help of accurate pressure.
This issue is quite noticeable because the vehicle breaks down randomly on the road, is difficult to start, or does not start at all, the engine might jerk a lot, or the power drops frequently.
This problem usually arises when there is the contamination of the pump, leakage, power contact is defective, or the lump lever is smashed.
It is really important to get the pump checked before it gets any serious.
3. Engine Failure
This is another problem that can cause breakdowns on the road, which can be quite dangerous, especially in traffic.
You need to know that if the engine fails, then the vehicle will not work anymore. This is why it is said that regular maintenance of the car components is required.
The major reason why the engine might fail is due to tearing of the timing belt, inaccurate fueling, inadequate oil, hydro lock, engine overheating as well as continuous driving at high speed on the road.
Do keep in mind that fixing this issue can cost more than $5000 because usually, people would have to replace the entire engine system.
Related: Why Won't My Chevy Tahoe Start?
Frequently Asked Questions
Q1. What Is High Mileage For A Tahoe?
According to Auto Trader, the Chevy Tahoe is said to last from around 200,000 miles up to 300,000 miles easily.
However, this depends on how well you take care of the vehicle and make sure to provide regular maintenance.
Q2. Are Used Chevy Tahoes Reliable?
Yes, the used Chevy Tahoes are reliable. This is because they have a good record of reliability, longevity as well as durability, so you can have a worthwhile experience.
Although early models have their fair share of issues, there is no doubt in the reliable years for Chevy Tahoes at all.
Q3. What Year Did Tahoe's Body Style Change?
In the years 2006 and 2007, the body style of Tahoe changed.
They were completely redesigned as they borrowed various styling tips from the Suburban as well as the Avalanche Pickup truck.
These redesigned models were liked by many and provided comfort as well as a great riding experience.
Q4. Do Chevy Tahoes Hold Their Value?
Yes, the Chevy Tahoes hold their value very well. It is said that the new Tahoe model will retain above 40 percent of its value which is after five years of ownership.
However, it is worth mentioning that Tahoe will depreciate 41% after five years and will also have a five-year resale value which is around $39,141.
Q5. Is Yukon Or Tahoe Better?
It is argued that the Yukon is better than the Tahoe because of its nicer appearance from inside as well as outside.
The Yukon has a luxurious interior in their all base models with little to no plastic.
Whereas the Tahoe has more soft-touch surfaces, it is said the model only gets nicer when the trim levels go up. However, the Yukon is slightly more costly than the Tahoe.
Conclusion
There you have it, the best and worst years for Chevy Tahoe. It is one of the best full-sized SUVs out in the market and will be quite reliable.
However, I would highly recommend purchasing the latest models as they seem to be less problematic.
The older versions of the Tahoe will start to cause issues for you way before reaching 150,000 miles.
Other than that, just be sure to check the vehicle thoroughly, like the recalls, components, driving aspects, etc., if you are buying a used one, so you do not end up with a lemon car.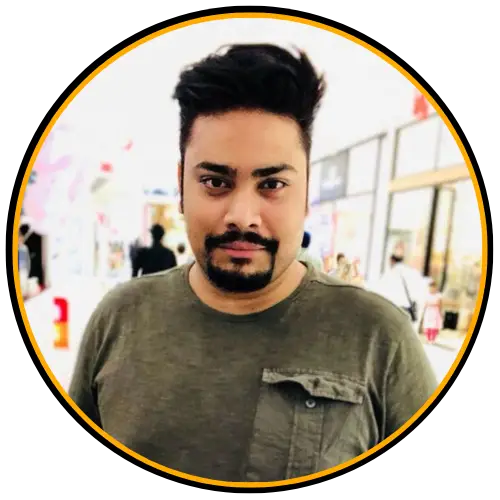 I am Tahir Azam, and I have been writing amazing articles for TaxiHack for as long as I can remember. I know everything that is to know when it comes to automobiles and is always on top of industry news and developments. While I am not an expert by any means, I pride myself on knowing the ins and outs of many different problems and, of course, their solutions. The articles on our website are some of the best and well-researched content that you will find, and I spend countless hours making sure this remains to be true. This is why I ask you to take your time out and read some of my articles, especially if you find a topic that resonates with you or is something you are looking into. This way, you will find the perfect mix of information and tips on your desired topic. Learn more about Tahir.