If you want to own a safe yet efficient vehicle, then the Chevy Colorado should be your number one choice.
This midsize pickup truck is said to be safe and comfortable to drive and seat passengers.
Keep in mind that this vehicle's compact version was built in 2012, and now only the mid-size pickups are manufactured.
Now, if you plan on buying this vehicle, you must learn about the beneficial and problematic years so you can make your decision.
So, what are the best and worst years for Chevy Colorado?
Here are the years you should know about are as follows below:
Best Years for Chevy Colorado:
2012
2013
2014
2017
2019
Worst Years for Chevy Colorado:
2004
2005
2015
2016
2018
Now that you know the model years, I will explain them further for a clear awareness.
Make sure to read the whole article, as I have also answered some of the valuable questions that people ask about Chevy Colorado.
List Of The Best Years For The Chevy Colorado: What Years To Buy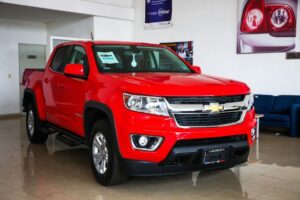 There are various reasons why all these Chevy Colorado models are the best years.
I will explain why you should most certainly spend your money on these years.
This vehicle is said to be perfect for riding in the city or the countryside.
Lucky for you, all these models have little to no problems at all, so they will not ruin the driving experience you are looking for.
Moreover, according to many people, the Chevy Colorado can deliver the best horsepower and off-road capabilities, so you can take this midsize pickup truck wherever you want to.
Keep in mind that these models will have normal issues after some time but are not difficult to fix and are also quite cheap.
So here are the best years that you should buy!
#1 Best Year: 2012 Chevy Colorado
Starting with the first model, the main reason why the 2012 Chevy Colorado is the best model is the multitude of cab beds and powertrain configurations available.
It makes this vehicle the most versatile and capable midsize pickup, a worthy alternative to its full-size counterparts.
The available trim level options make this vehicle function incredibly fast, such as with the base work truck and LT with LT 1, LT 2, and LT 3 levels.
Moreover, the passenger capacity mainly depends on the cap design.
It is worth mentioning that the base engine for Colorado is a 2.9-liter inline-four which will ensure to produce 185 horsepower and available four-wheel drive with the help of five-speed manual transmission or course speed automatic.
The base model is available for $17,395. The LT crew cab model starts with $28,260.
#2 Best Year: 2013 Chevy Colorado
The 2013 Chevy Colorado is the best because this is a newly redesigned model that is quite powerful. It has car-like dynamics as well as work truck hauling capabilities.
Another reason why it is said to be the best is because of its great value and also outstanding fuel economy. It offers a lot more technology, unique features, and so much more.
This vehicle will be a great choice because of its outstanding performance and luxurious styling. This model has hauling capabilities and can be driven anywhere you like.
This vehicle offers two gasoline engines that will host technologies and deliver an optimal proportion of power, performance, and fuel economy so you can have the desired experience.
#3 Best Year: 2014 Chevy Colorado
The 2014 Chevy Colorado has a 2.8 4 x 4 LTZ trim engine, which is explained to be quite powerful.
It is said that this vehicle will provide 11 percent more power and 6 percent more torque.
To add on, with the help of this amazing engine and increased power, this 2014 model will assure you great acceleration and linear performance.
Other than that, it will ensure better towing and payload capacity.
It is worth mentioning that it also features a high-pressure common-rail, electrical EGR valve, and a composite intake manifold that will surely improve the vehicle's performance.
Besides that, the six-speed manual transmission combined with the 2.5 liter Duramax and 2.8 liters Duramax engines are said to provide the best performance and fuel economy, so your vehicle does not break down quickly.
#4 Best Year: 2017 Chevy Colorado
Here you have the 2017 Chevy Colorado. This model is the best because of the optional diesel engine and stout towing capabilities that made people have the best experience riding it.
This pickup truck can tow up to 7700 pounds so that you can go anywhere with comfort.
Other than that, according to many experts, the great features are said to provide a comfortable highway ride and have a maneuverable size.
It can fit well into a tighter parking spot and get through traffic easily, so drivers do not have a hard time driving it.
It is also worth mentioning that this vehicle has an easy-to-use cabin control and a big chunky steering wheel that surely handles well.
Overall, it is a great model with many available tech features and has outclassed the competitors, so it is a must-have vehicle.
#5 Best Year: 2019 Chevy Colorado
According to many experts in the market, the 2019 Chevy Colorado is said to be the best-looking midsize truck on the road.
The vehicle is super versatile from the inside if you purchase the LT Trim level. Additionally, you can also go anywhere with ease with this trim level.
There have been a couple of updates made in this 2019 model, the great primary update is the introduction of the RST appearance package, which many people love.
Another great upgrade is the integrated new infotainment 3 system that runs smoothly and has easier interaction with the android auto or Apple car play and all the additional functions and features that appear with every technological advancement made in this model.
It is also worth mentioning that the towing capacity also adds to why this is said to be the best model to purchase.
List Of The Worst Years For The Chevy Colorado: What Years To Avoid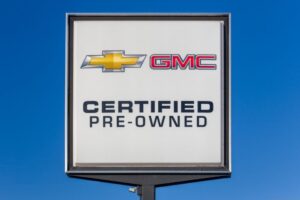 This list is really important for you to know about so you do not purchase the wrong model that consists of multiple issues in the system.
The main reason why these are the worst models is because of the engine and transmission system failure problems, along with many other issues that just cannot be ignored.
All the Chevy Colorado models are manufactured differently using different materials that might not work well with all the vehicles.
This is why in some models, certain issues arise way before it reaches 100,000 miles, and in others, it happens after some years.
If you do not wish to have these problems and do not wish to pay for expensive repairs, avoid them and look into other models instead.
So here are the worst models!
#1 Worst Year: 2004 Chevy Colorado
Starting with the first model in this list, the 2004 Chevy Colorado is the worst for multiple reasons.
This vehicle has been recalled by General Motors because it has the child seat anchor system issue since it does not comply with the federal safety standards.
The National Highway Traffic Safety Administration receives this information.
The most common issue found in this vehicle is gas fumes which is one of the most serious issues.
It is quite noticeable because you might start to smell the gas and once you do, be sure to get it checked immediately as that can be dangerous to ride with.
If you notice the check engine light flashing, this usually happens when there is an issue with the emission system that you must check thoroughly.
#2 Worst Year: 2005 Chevy Colorado
Now coming to the 2005 Chevy Colorado, this vehicle is quite problematic because it cannot last for a long period.
This vehicle tends to die randomly on the road, which can be quite disturbing for many drivers.
According to the RepairPal site, the A/C blower does not work accurately because of the failed resistor.
The valve seats also wear out quickly, which causes the engine to misfire frequently, the CD Player which is in Radio also fails all of the time, the check engine light is the most common one which happens due to gas cap problems, the fuel level sensor also does not show accurate readings which misleads many drivers and causes the vehicle to run out of fuel.
These problems cause the vehicle to run out of power quickly.
#3 Worst Year: 2015 Chevy Colorado
The 2015 Chevy Colorado has ten common problems that make it the worst model year.
This vehicle is prone to experience poor electrical connection within the torque sensor wiring harness connector, which can cause the loss of power steering, which will cause the steering wheel hard to turn while driving.
Another reason this vehicle has been recalled is that the driver's side front airbag has the risk of the second stage not deploying during a collision, requiring replacement.
The automatic transmission problem is also another common problem found in this vehicle which is why it is the worst vehicle to drive with.
This can cause rough shifting and poor shifting conditions and vibrations, which is caused by damaged friction material inside the torque converter.
Lastly, this 2015 model also has issues with the front brake calipers because they are prone to develop a brake fluid leak which is why this vehicle was recalled.
#4 Worst Year: 2016 Chevy Colorado
Another problematic year is the 2016 Chevy Colorado because the engine power might decrease and show it on the check engine light and the warning on the dash system.
This can cause the pickup truck to go into limp mode, which can cause the vehicle to only go at 40 to 45 miles per hour.
It is worth mentioning that if you idle the vehicle for too long, you might lose up to 70 percent of engine power, and it can cost you around $5000 to get a replacement.
Other than that, there are also some common issues found in the interior of this vehicle that are unable to be used.
According to Consumer Reports, this vehicle has a poor overall rating because of the various complaints submitted by disappointed consumers.
#5 Worst Year: 2018 Chevy Colorado
The 2018 Chevy Colorado is the last worst model on this list. The main reason this vehicle is the worst is the transmission problems.
This vehicle is also said to shudder and vibrate a lot, making it difficult for people to drive on the road.
This truck also got a below-average reliability rating of 2.5 out of 5.0 from the J.D. Power.
It is also important for you to know this pickup truck has a Low Weak standard four-cylinder engine, poor steering, and cheap interior materials that do not work properly at all.
Other than that, it is best to avoid the base four-cylinder engine because it's the worst.
What Are The Most Common Problem With The Chevy Colorado?
As reliable as you might think Chevy Colorado is, this pickup truck might develop some common problems that can ruin the entire driving experience and compromise safety as well.
To stay away from these problems, it is best not to purchase the problematic years and before purchasing, be sure to check the vehicle's information, recalls that were made and why so you can have a better understanding.
With that being said, here are the common problems that you must learn about!
1. Transmission Problems
The transmission, as well as the drivetrain issue, is mostly found in the 2019 Chevy Colorado.
This is because of the delay in transmission shifting in the redesigned model. Many people reported that their vehicle would take around three seconds before going into gear.
Other than that, the transmission slipping is also a common reason people dislike this vehicle.
This problem happens due to worn-out internal parts since the friction between clutch parks can cause metal shavings which can contaminate the fluid in the transmission.
The 2018 Chevy Colorado also had a transmission problem since the vehicle shudders and vibrated a lot.
2. Engine Issues
The main reason why the engine light misfires are because of damaged or worn-out spark plugs, ignition coils are defective, or because of vacuum leaks.
From 2004 until 2009 and 2016, Chevy Colorado engine misfire was the worst problem.
This happens mainly because of the worn-out valve seats, which can cause the engine to stall spontaneously on the road while driving.
It is also worth mentioning that these vehicles are prone to fail their emissions tests due to this problem.
3. Power Steering Problems
This one is another major issue that you cannot ignore. The 2015 Chevy Colorado had the worst power steering issue.
Many owners who faced this problem said that the service power steering and StabiliTrak warning lights would illuminate and indicate something wrong before it completely loses steering control.
This problem is likely to happen when contaminated power steering fluid, low fluid levels, defective belts, or power steering pumps. Be sure to get this issue checked immediately.
Related: Why Won't My Chevy Colorado Start?
Frequently Asked Questions
Q1. How Long Can A Chevy Colorado Last?
The Chevy Colorado is expected to last from 200,000 miles to 300,000 miles easily.
According to many drivers, the Chevy Colorado can also reach up to 400,000 miles. However, this mainly depends on how you drive the vehicle and if it is given usual maintenance.
Q2. Which Is Better; Tacoma Or Colorado?
The Toyota Tacoma is better than the Chevy Colorado by a fair margin.
According to J.D. Power, Tacoma ranks higher among midsize pickup trucks in the 2020 Resale Value Awards. At the same time, Colorado is said to be in second place.
The Tacoma also has higher and more efficient trim levels, which cost a lot more than Colorado and has better safety standard equipment.
But this YouTuber says that Colorado is better than the Tacoma below:
Q3. Which Is Better; Chevy Colorado Or Ford Ranger?
Although both the Colorado and Ford Ranger are said to be equally capable, there are still some reasons why one model has more advantages than the other.
The Ford Ranger has all to offer and is better because of the more spacious cabin, extra cargo capacity, hailing capabilities, and better safety features.
Q4. Which Chevy Colorado Engine Is Best?
The Duramax 2.8 liters Turbo Diesel is the best engine for the Chevy Colorado. It is the best for many buyers and is the most gas-efficient available engine.
The GM manufactured this engine to achieve an EPA – estimated 30 MPG on the highway.
Q5. Why Does My Chevy Colorado Shake?
The most common reason your Chevy Colorado might shake is because of unbalanced wheels that mainly happen when driving at high speed.
Other than that, it can also happen because of misaligned wheels, damages to the tires, bent rims, poor wheel bearing, and loose lug nuts.
Conclusion
I hope that knowing the best and worst years for Chevy Colorado helped make your decision easier, and you got the answers you were looking for.
This truck will surely improve the driving experience because of how efficient the engine is. With the ability to produce high horsepower, you can go faster.
But be careful of the problematic years, and be sure to check the vehicle before you purchase.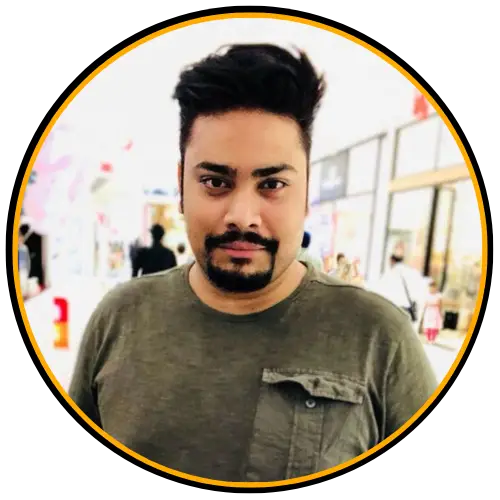 I am Tahir Azam, and I have been writing amazing articles for TaxiHack for as long as I can remember. I know everything that is to know when it comes to automobiles and is always on top of industry news and developments. While I am not an expert by any means, I pride myself on knowing the ins and outs of many different problems and, of course, their solutions. The articles on our website are some of the best and well-researched content that you will find, and I spend countless hours making sure this remains to be true. This is why I ask you to take your time out and read some of my articles, especially if you find a topic that resonates with you or is something you are looking into. This way, you will find the perfect mix of information and tips on your desired topic. Learn more about Tahir.