The BMW 3 Series is an extremely popular collection of a luxury sedan. It boasts an excellent drive and always boasts a powerful engine under the hood.
It also has the best-in-class safety features, making it the perfect buy for anyone. Regardless of what you pick, you will have a stellar experience.
Although there is no doubt that the BMW 3 Series is a collection of some amazing vehicles, some models have caused frustration to consumers.
This article aims to enlighten you with the best and worst years for BMW 3 Series. Before we get into the important details, let's list the years down.
Best Years for BMW 3 Series:
1982
2006
2000
2019
2013
2012
Worst Years for BMW 3 Series:
2002
2007
2003
2010
2011
2009
Now that all of these years have been listed, the article will now be shifting its focus towards the details of all of them.
I will discuss exactly what has allowed these models to earn their respective positions on these lists. So, without any further ado, let's get straight into it!
List Of The Best Years For The BMW 3 Series: What Years To Buy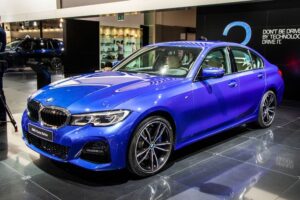 I will be starting with the top years of the BMW 3 Series because these are the ones many of you have been waiting for.
If you have any doubts, I can assure you that these models have been researched before adding to this list.
So, you don't have anything to worry about.
#1 Best Year: 1982 BMW 3 Series
The first model on this list is the oldest one too. The E21 was part of the first generation of the 3 Series, unveiled back in 1975. It was in production till 1982, which means it is the top one.
Although it is three decades old, it is the most reliable BMW ever produced. There is no doubt that this vehicle is not a powerhouse. It can produce a mere 90 HP.
But that is not what this model is all about. Its Inline-4 engine is great, despite it not being powerful.
#2 Best Year: 2006 BMW 3 Series
Next up on this list is the E46 3 Series from BMW. This one was in production from 1998 to 2006, and its final model wins since BMW had ironed out most of its kinks by that time.
This is the last BMW of the 3 Series that perfectly balanced a sporty and a premium experience.
The vehicle can produce a very impressive 333 HP, which makes this E46 a sport and a muscle car at the same time.
The automated manual gearbox was not well received, but it was an amazing sedan overall.
#3 Best Year: 2000 BMW 3 Series
This model allowed BMW to set its foot firmly into the premium vehicle market.
The E36, in production from 1991 to 2000, was another outstanding sedan. Although the exterior is not as exciting, the interior of this model provides an amazing experience.
Yes, that is still the case 20 years later! The engine can produce a decent 300 HP and is a spectacular option for people on a budget who don't want to compromise on performance.
It is a beast on the road and still performs well after two decades.
#4 Best Year: 2019 BMW 3 Series
The latest version of the 3-Series has also made it onto the list.
The G20 is one of the best models of the 3 Series released. This model is the strongest 3 Series ever released, even though it is a non-M version.
It can produce up to 382 HP, which is honestly a lot. The turbocharged engine makes all of this possible and allows you to get a ride experience on a whole other level.
It also has the latest features and tech, making its driving experience much better.
#5 Best Year: 2013 BMW 3 Series
The next generation on this list was in production from 2005 to 2013. The model numbers changed slightly during the years, jumping from E90 to E93. We will be focusing on 2013 one.
This model established that BMW would tip more towards being a cruising vehicle rather than a sports sedan. The M3 variants are there for those who need the performance.
Reliability started to drop in this generation. This is why it is almost on the bottom of this list.
#6 Best Year: 2012 BMW 3 Series
The generation unveiled between 2012 and 2018 is another fantastic option for people to consider.
Although it may not have the newest shape or features, the F30, from 2012, is an amazing vehicle on the road.
The only drawback of this car is that it was the blandest one ever released. Although they are excellent performers, their looks are uninspiring. The 2012 F30 has an excellent drive.
Thanks to the use of a high-quality suspension and hardware, it will provide you with an unparalleled experience.
List Of The Worst Years For The BMW 3 Series: What Years To Avoid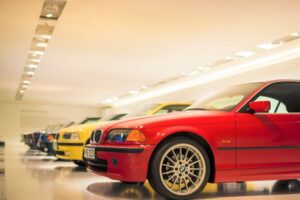 Next up, I will be focusing on the worst years of the 3 Series that have ever been unveiled on the market.
Although BMW is known to not be too unreliable, some models have frustrated many owners.
So, you should take a look at this detailed list.
#1 Worst Year: 2002 BMW 3 Series
This is the oldest vehicle on this list and the worst one. The 2002 BMW 3 Series was unveiled two decades earlier.
Although it was a promising vehicle, there were several reliability issues regarding performance.
The 2002 model had problems such as improper isolation, the noise inside the cabin, and the brakes failing.
The ABS would become faulty, which would result in it not working properly. The brake pads were also prone to wearing off quickly.
This model also had engine issues, such as a burning oil smell, which could only be leaked.
#2 Worst Year: 2007 BMW 3 Series
The 328 Series was in production for a long time. There have been several reports, but the 2007 BMW 3 Series model is the one that exceeds all of them.
There were major problems, such as the valve cover gasket failing in the engine. There were reports of oil leakage too. The transmission system was not reliable either.
The actuator would fail, which would result in the transmission system failing too.
The water pump on this model was also prone to failure. This would result in the engine overheating, which can reduce its lifespan.
#3 Worst Year: 2003 BMW 3 Series
BMW 325 is the next one on this list. It comes very close compared to the 328, which has earned the second spot.
The 325 had major problems, most of them being from the electrical system. The car would not start, and the doors would also not unlock. This made owning this model a headache.
There were engine problems too. The 325 was known for unexpected misfires and oil leaks, which can occur at any time.
The navigation system would also freeze up, which would prevent users from easily getting to their destinations.
#4 Worst Year: 2010 BMW 3 Series
2010 BMW 3 Series is one of the latest models on this list, despite being a decade old.
There were many complaints, such as the ride quality not being smooth and the fuel economy not reaching standards.
Owners complained that small things would break. When you add up the costs of fixing them up, they can be a lot.
There were reports of the engine dying too, which is serious and can result in an accident. The airbag sensor would also engage but without deploying the airbags.
#5 Worst Year: 2011 BMW 3 Series
The 2011 BMW 328 did not bring massive improvements.
There were engine problems such as oil leaks and acceleration not working properly. It does not end there. The navigation system would also act erratically, making it unreliable.
Other than that, the 2011 BMW 3 Series model, which is 11 years old at this point, is a fantastic option for consumers.
It is a good performer, and due to its issues not being too serious, it has earned a better spot on this list. So, it can be considered.
#6 Worst Year: 2009 BMW 3 Series
2009 328 was the one that had the most issues, but they were not frequent at all. Each user had a different problem, which meant clear quality control issues.
It must be noted that most of the problems were not serious, which is why the 2009 BMW 3 Series has earned the last spot on this list.
The AC system would stop leaking, or the fuel pump would fail. There were reports of engine issues, such as oil leakage, but they were not too serious.
What Are The Most Common Problems With The BMW 3 Series?
Now that all of the common problems of the 3 Series have been listed down let's take a look at the common problems that users have had to face over the years.
This section of the article must be read completely if you are serious about getting a BMW for daily driving.
1. Cooling System Issues
The first problem on this list is also the most common one.
Many owners of the BMW 3 Series, over the years, have complained about the engine overheating and the cooling system not working as intended.
This is pretty serious because high temperatures can cause the engine's life to be reduced significantly.
The most common reason for this problem is that the water pump failed or the coolant leaked. The problems can be fixed, and the solutions are not too expensive.
But the repair must not be delayed. If you do, the engine will die quicker and could even stall on the road, which is extremely dangerous.
2. Oil Leakage
Another common problem that BMW 3 Series owners have become familiar with is oil leakage.
As seen many times in the article above, users reported the smell of burning oil from the engine. Well, that is 100% due to oil leakage.
It drips to the engine's hot parts, which is why you smell it burning. The problem can be fixed, but some leaks can be very expensive to repair.
It could be any one of the valves or the seals, which can get difficult to narrow down. This is why the repairs and the labor costs are high.
Oil leaks must be fixed immediately unless you want your engine to reach an unfixable state.
3. Steering Wheel Vibrations
Users reported that the steering wheel on their 3 Series would vibrate whenever brakes were applied.
This is less common than the previous two problems, but it is still common to end up on this list. If you notice this happening, then the thrush arm bushings may be at fault.
Although it may not seem like they play too much of an important role, the reality is, in fact, the opposite.
You should get these bushings replaced as quickly as possible because they are integral to the suspension system.
Although they should not fail, most people reported about the issue when their BMWs reached 75000 miles on the odometer.
4. Faulty Tail Lamp Assembly
BMWs are notorious for throwing errors for even very small things. Well, one of those small issues is the tail lamp.
If the assembly is faulty, the car will give out a "Check Rear Lamp" error.
After further research, I found out that the problem is most probably due to corrosion of the malfunction indicator.
Now, this problem has an extremely low chance of happening.
But this is serious because cars behind you will not be able to see when you have turned on an indicator. This can pose a risk to you and the driver behind you.
5. Failure Of The High-Pressure Pump
The final problem on this list is exclusively found on Turbocharged engines. Owners of these models complained that the fuel injectors would become clogged repeatedly.
That is not all! The fuel pressure pump would also become faulty, which would stop it from working properly.
This results in a sudden loss in power, hesitation while accelerating, and no acceleration at all.
Both of these problems are fixable, but they can get expensive. You should get these issues fixed as soon as possible because it may risk the engine and suffer from unrepairable damage.
The fuel injectors may need to be flushed, but the issue may come back soon.
Frequently Asked Questions
Q1. How Long Can A BMW 3 Series Last?
You are going to be overly impressed by the answer. A BMW 3 Series can easily last for 200000 miles.
If you maintain it perfectly, you can even cross the 250000-mile mark. That is a lot of mileage.
So, if you drive for 15000 miles per year, then you can expect more than a decade of service. It can go up to 17 years, which is truly insane.
Some people have even touched the 300000-mile mark with these vehicles, so you are in for a long treat if you buy one.
Q2. Which Is Better, Audi A4 Or BMW 3 Series?
The reality is that both are pretty similar when talking about the transmission and the engine. But when you talk about comfort, the Audi A4 wins. It is perfect for long-distance rides.
Acceleration, however, is better on the BMW. Given that its seats are also pretty comfortable, it is the clear winner among the two.
You can settle on anyone and have a fantastic driving experience.
Q3. Is BMW 3 Series Or 5 Series Better?
Both of these vehicles have been designed for different people. The 3 Series has been designed with budget and performance in mind. It aims to maximize price to performance.
The 5 Series, on the other hand, has been designed to provide you with as much luxury as possible. It is more spacious too, which makes it a clear winner compared to the 3 Series.
All in all, this is not even a fair comparison.
Q4. Which Is Better 3 Series Or C Class?
Mercedes is a brand whose name will always be in the conversation when talking about vehicle luxury. It is the definition of luxury.
When you compare the C Class with the three series, things get pretty interesting. The drive experience of the C Class is better than the 3 Series.
But the BMW has a better look and is a clear winner when talking about handling and steering.
Q5. What's The Fastest 3 Series BMW?
This answer will focus on the non-M versions of the sedan only. The latest and greatest model, the M340i, is the fastest 3 Series BMW ever made.
It is so good that it beats almost all of the previous M3s. That is a huge performance leap, which also means that it is a beast on the road.
You are getting a luxurious experience, combined with a fantastic drive.
Conclusion
There you have it, my take on the best and worst years for BMW 3 Series.
BMW is known for making high-quality vehicles without compromising on anything. The 3 Series is its budget-oriented line-up, which is fantastic in every possible way.
You are getting a vehicle that balances luxury and a sporty experience pretty well. The 2006 BMW 3 Series is the clear winner out of all of them.
Although the 1982 one topped it, the 24-year newer model makes more sense. You cannot go wrong with the 3 Series, and it will provide you with a memorable drive experience.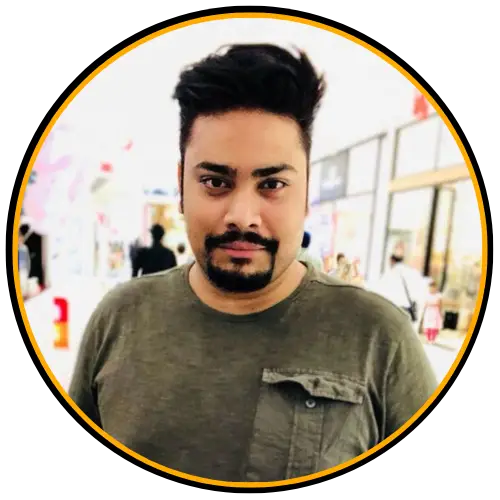 I am Tahir Azam, and I have been writing amazing articles for TaxiHack for as long as I can remember. I know everything that is to know when it comes to automobiles and is always on top of industry news and developments. While I am not an expert by any means, I pride myself on knowing the ins and outs of many different problems and, of course, their solutions. The articles on our website are some of the best and well-researched content that you will find, and I spend countless hours making sure this remains to be true. This is why I ask you to take your time out and read some of my articles, especially if you find a topic that resonates with you or is something you are looking into. This way, you will find the perfect mix of information and tips on your desired topic. Learn more about Tahir.