In a recent study that the National Highway Traffic Safety Administration conducted, it was seen that nearly 46% of people misuse their car seats which can lead to injuries and even death for their children.
Car seat laws in Texas try to mitigate these injuries and deaths by setting up booster seat requirements for children.
These seats are specific to the children depending on their age. For example, children two years or below must be in a rear-facing car seat.
All of this changes as the child ages, and the seats themselves have to be adjusted regularly, which is why, in this article, I will explain all the rules and regulations you must follow for car seats in Texas.
Texas Car Seat Requirements By Ages
Texas requires that children under a specific age and height use a booster seat.
This range starts when the child is born and lasts until they reach 4 feet 9 inches in height or between 8 and 12.
1 Year Old
Once the child is born, you are legally required to ensure that he/she is kept safe in the car and use a rear-facing car seat, as this is undoubtedly the safest, safest, and most efficient transport to young infants in cars.
2 Year Old
Once your child is of 2 years, depending upon their weight and height, they will have to stick to the rear-facing booster seat.
However, if they exceed the seat's limits, you will have to shift them to a forward-facing car seat.
3 Year Old
Once the child is over two years old, they should easily cross the limits of a rear-facing car seat, meaning you have to shift them to a front-facing car seat.
This car seat should also come with a harness system, a requirement in most states.
4 Year Old
At the age of 4, your child should be nearing your front-facing car seat's height and weight limit.
If this is the case, then it is time to move them to a normal booster seat. If not, you should adjust the seat and the harness to maintain their comfort.
5 Year Old
Five-year-old children are usually too tall and heavy for front-facing car seats, so they will most definitely have to use a normal car booster seat.
This will be used until they are old enough to use an adult seat belt by themselves.
6 Year Old
Just like the rules set for five-year-olds, if your child is six years old, they should be having trouble fitting in the front-facing car seat.
In this case you have to shift them to a normal booster seat. If they are already in a booster seat, then you will have to make do with that seat.
7 – 9 Year Old
Between the ages of 7 and 9, your child will probably grow up to be strong, tall, and healthy.
If this is the case then you can assess whether they are tall enough according to the state to ride normally in the car, during which they will have to use an adult seat belt.
10 Year Old
Children of age ten should have no problem sitting in a car without a booster seat.
So you will have to simply make sure that they use their seat belt whenever they ride in the car, as this is the requirement for children around this age.
Car Seat Weight And Height Requirements In Texas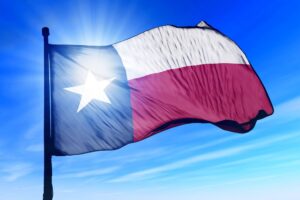 Starting with young children, if your child is between the ages of 1-3 and weighs between 20 to 40 pounds, you will have to make sure they use a rear-facing car seat.
Children below the age of 5 with a height less than 36 inches must use the front-facing booster seats.
These seats must come with a harness system of any number of points, as long as it can provide the protection necessary for the child using the seat.
If your child is aged five or above and has a height greater than 36 inches, they can move to use a booster seat.
This can be used until they grow past 4 feet 9 inches, in which case they can ditch the booster seat and use the adult seat belt.
Type Of Car Seat Laws In Texas
Depending on your child's age, you are required to use a certain type of car seat and follow a specific amount of rules surrounding it. This is usually according to their heights and weights.
1. Rear Facing Car Seat
A rear-facing car seat is required for infants and young toddlers that are two and below. This car seat must be used unless the height needs to move to a front-facing car seat.
2. Forward Facing Car Seat
Once your child graduates from a car seat that is rear facing, they must be placed in a car seat which should be forward facing until they grow big enough to use a booster seat.
This seat is required by state law to come with a harness system.
3. Booster Seat
A booster seat is used for children eight years or below who no longer fit in the front-facing seat and need an additional boost to be secured in the car.
Once they grow out of this, they can just use the seat belt available in the car.
When Is The Time For My Child To Sit In The Front Seat In Texas?
If your child is no longer using a booster seat and has easily made a habit of using the adult seat belt in the car, you can consider placing them in the front of the car after they have had extensive practice using normal adult seat belts at the back seat of the car.
It should be noted that many states recommend that you keep your children in the back seat of the car, and personally, I will also recommend this unless you know they are capable of handling themselves in the front seat.
What Happens If You Leave Your Child In A Car In Texas?
You commit a serious offense whenever you leave your child in a car or a vehicle for more than 5 minutes.
This is especially the case if the child is younger than seven years and is left unsupervised. This offense counts as a class C misdemeanor.
This can get further complicated if the child is injured, which will be child endangerment which becomes a felony. This can lead to fines of up to $10,000 and up to 2 years in jail.
Taxi Car Seat Laws In Texas
The law of Texas does not require you to use booster seats while in a Taxi. While it is recommended that you bring one with your regardless, you are not legally obligated to do so.
Texas Law Regarding Car Seats In Accidents
There are no regulations or laws set by the state of Texas that talk about car seats concerning accidents.
This means that there is no legal case for replacement in case your car seat is damaged in a crash.
However, you should try to replace the car seat yourself in case you and your child are in any form of an accident while in a car.
Uber Car Seat Laws In Texas
The laws that the state of Texas has applied to Taxis are also applied to Uber and any other sort of shuttles you can hire.
This means you are not required to use a booster seat while riding in an Uber. However, this also does not mean you should avoid it entirely.
It is your job to ensure your child is always safe in a car.
Conclusion
Texas car seat laws are very in-depth and talk about very specific details about how your child must be the correct age, height, and weight for a certain booster seat, and you are legally required to follow these laws unless you want to be held accountable for any injuries that your child may face.
Now that you have finished the article, you should be easily capable of following these rules and all the other rules related to protecting your child.
This will undoubtedly help you keep them out of harm in case of accidents or injuries.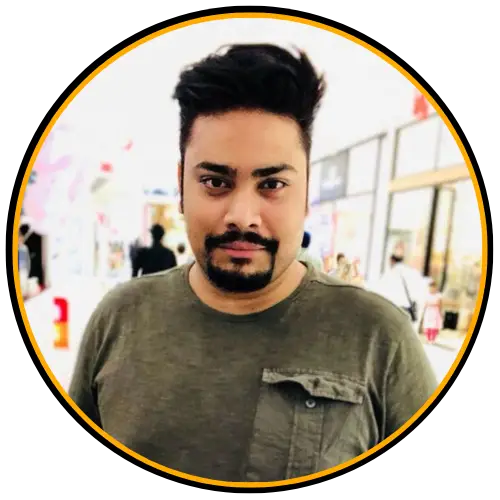 I am Tahir Azam, and I have been writing amazing articles for TaxiHack for as long as I can remember. I know everything that is to know when it comes to automobiles and is always on top of industry news and developments. While I am not an expert by any means, I pride myself on knowing the ins and outs of many different problems and, of course, their solutions. The articles on our website are some of the best and well-researched content that you will find, and I spend countless hours making sure this remains to be true. This is why I ask you to take your time out and read some of my articles, especially if you find a topic that resonates with you or is something you are looking into. This way, you will find the perfect mix of information and tips on your desired topic. Learn more about Tahir.