If you're looking to buy a hypercar and want good performance, look no further than the McLaren P1, Porsche 918 Spyder, and LaFerrari.
They're all super speedy but is there one faster than the others? Read to find out!
Taking the opportunity arising from the recent release of Ferrari's new LaFerrari, McLaren P1, and Porsche 918 Spyder on display for comparison, I've decided to examine exactly how they compare against each other.
There is going to be a lot of debate surrounding these amazing cars for months or years to come – if not decades – so we will try and remove all confusion from this debate and simply look at these incredible vehicles based on facts alone.
Hypercar Battle Between LaFerrari Vs. McLaren Vs. Porsche
The following are a number of important factors to consider if you compare these super beasts side by side.
The Performance
The Design
The Efficiency Race
Cost Comparison
Accessibility
Hypercar Battle: The Performance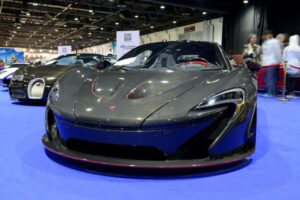 There are two engines on McLaren's petrol-electric P1: a 3.8-liter twin-turbo V8, which produces 727bhp, and a lightweight electric motor that reaches 176bhp.
This means the net output totals 903bhp, which is the most powerful production car to date.
As the rear-wheel-drive McLaren reaches 217mph on its way to the car's top speed, it will accelerate from zero to 62mph in only 2.8 seconds, 6.4 seconds to 124mph, and 16.5 seconds to 186mph.
A Bugatti Veyron is about the same as a standard McLaren F1. This is about 5.5 seconds faster than the legendary McLaren F1.
By contrast, Porsche's four-wheel drive hybrid offering shares some of its design cues with the brand's LeMan's racer, and it can produce 600bhp off of its well-placed 4.6-liter V8 engine that is mounted on the front of the vehicle.
A second electric motor is positioned at each wheel axle, which is coupled to a main electric motor designed to drive the wheel independently or to work in conjunction with the engine to boost performance.
Horsepower
The 875bhp 918 Spyder can reach 214mph in 2.5 seconds and go 0-62mph in 2.5 seconds.
A 789-horsepower version of the 6.3-liter V12 engine from the Ferrari F12, combined with a 161-horsepower electric motor, is the power source for the LaFerrari.
The engine is running only to drive the rear axle of the car. Notably, unlike its rivals, the Ferrari does not have an electric-only mode for city driving.
Rather, the V12 engine is built to be optimum at high revs and is the link with the motor's high torque output at low revs to achieve the best results.
There is no doubt that the 950bhp figure sets it aside from both Porsche and McLaren, which means, according to the Maranello-based marque, 0-62 mph seemingly takes "less than three seconds" while 0-124 mph is finalized in "less than seven seconds."
Ferrari's top speed remains largely unknown, although some people believe it is higher than the P1.
Hypercar Battle: The Design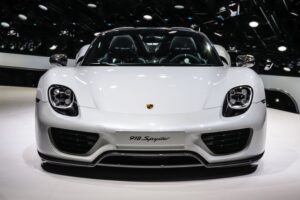 The performance of these cars makes it hard to differentiate them from one another, as there are very few options for the appearance of the cars.
All the brands have distinctive styling cues but share similar dimensions despite their differences.
In terms of length, the LaFerrari measures 4,702mm and measures 1,992mm wide, with a 2,650mm wheelbase.
Both the McLaren and the Porsche are longer and wider than this one, although the Porsche and the McLaren are longer and wider than the Ferrari in terms of the distance between the wheels, making the Ferrari a little longer than it.
There is no better indicator of the uniqueness of the engineering approaches studied when it comes to the construction of the three hypercars than their weight – the 918 Spyder weighs 1634kg, and the Ferrari weighs exactly 200kg less.
The P1 weighs 1450kg, the middleweight.
Hypercar Battle: The Efficiency Race
Porsche's increased weight can be partly due to the application of a more complex hybrid system, which produces only 70g/km of CO2 for the car and can achieve an overall fuel efficiency of 94.1mpg.
P1 is no slouch either; it emits 194g/km of greenhouse gasses and can be claimed to get up to 34 miles per gallon, which is about the same as the claimed economy figures of a Ford S-MAX 2.0 EcoBoost with a claimed fuel economy of 34 miles per gallon.
It is still impressive that Ferrari has achieved an impressively low CO2 output of 330g/km with its hybrid system, even though it is a rather less efficient system compared to its plug-in counterpart, given the level of performance it offers.
Hypercar Battle: Cost Comparison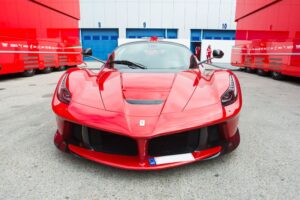 These flagship models carry some price tags that one might expect of supercars constructed by three of the world's premier manufacturers with mind-blowing performance.
Compared to a Porsche 911, the Porsche 911 is the less expensive option at £712,088, while a Peugeot P1 is marginally more costly at £866,000.
Meanwhile, Ferrari has offered its LaFerrari model for as little as £1,150,000, so it remains a leading car regarding both performance and cost.
Hypercar Battle: Accessibility
Before you decide to withdraw any life savings from your account, it is important to remember that a few of these cars will be built, and many of them have already been sold away.
In fact, Ferrari has already been able to find customers for all 499 LaFerrari's that remain on the market, and the same holds true for McLaren's 375 P1s.
That leaves Porsche's 918 Spyder as the only option for hypercar fans with deep pockets.
There is a good chance that you will have to move fast, as Porsche's plans to manufacture a numerically-suitable 918 units of the 918 Spyder will give customers the best chance of getting one, even though the orders are coming in fast.
While such excessive numbers from Porsche may be off-putting, Porsche does offer a Weissach Package for £60,000, featuring enhanced exclusivity and a "more performance-oriented finish," which is expected to be selected by around 25% of buyers.
Which Hypercar Is The Best?
So, did I prove which was faster unambiguously and unequivocally? In response to this question, both yes and no apply.
Despite going fast around Silverstone, the P1 managed to do so while wearing the most extreme tire on the track (the Pirelli PZero Trofeo R), which was a significant help in the performance.
I believe the finishing order would have been shod with the same Pirelli Corsa tires as the LaFerrari would have been quite different.
As for the 918, a car that dominated our 1/4 mile and half a mile runs as well as the only car Jackson was able to drive 'easy flat' through one of Silverstone's high-speed corners, it is hard not to think that it could have easily won two of the three tests, which would have demonstrated that the Porsche is the best car out there for getting from A to B in the shortest period.
The LaFerrari is also a great car, but what about it?
At the end of the day, unfortunately, we were unable to reach the factory's performance claims, and the car was never close to beating the other two.
However, it still has to be said that it is one of the most emotionally-engaging, virtuous, and beautiful supercars out there, and Ferrari should be commended for the fact that they produce such an outrageously fast car that is just as easy to drive as a 458 Italia.
In the past few months, I have had the opportunity to interact with both cars, and I cannot express how impressive they both are.
Conclusion
Which car you buy depends on how you want to use it.
It doesn't matter much if you want to compete somewhere, be part of a hypercar convention, or just want to be the owner of a sports car.
You'd have to be extremely fortunate to be able to hold the keys of one of these hypercars in your hands, so choosing which one you'd prefer is really just a matter of individual preference.
In terms of sheer numbers, the P1 is undoubtedly the fastest of the three, where its unique combination of power and aerodynamics makes it unbeatable.
That said, it's worthy of note that driving fast is more than just a matter of performance. Especially on today's roads, it's about covering ground as quickly as possible.
With its effortless ability to cover ground quickly, no cars can compete with the 918's effortless abilities.
The LaFerrari would be most of our first choice to drive home, and the P1 would be the most thrilling.
The LaFerrari is an excellent choice for hypercar owners who enjoy the thrill of going fast after spending over $1 million.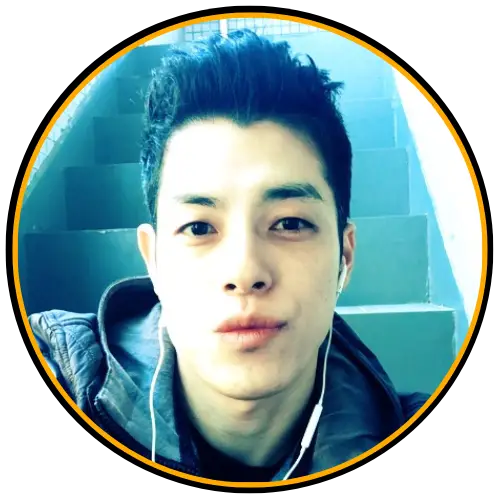 My name is Yusuke Kohara, and I am a passionate SEO expert. I am also the founder of TaxiHack alongside my business partner, Tahir Azam. Our journey began in late 2020 after I escaped the clutches of a despised job in Osaka. Determined to excel, I became a full-time web publisher and directed all my attention toward the growth and development of our site. At TaxiHack, our primary objective is to establish ourselves as the most esteemed automotive media platform, acknowledged by enthusiasts worldwide. We strive to surpass competitors by delivering exceptional content that goes above and beyond. But our mission extends beyond personal success. Recognizing the dominance of large car dealerships, insurance agencies, and rental companies in the online automotive space, we became advocates for smaller businesses and independent automotive web publishers. We firmly believe that with a strategic approach, even modest companies like ours can generate substantial traffic while maintaining a sustainable livelihood. Learn more about Yusuke.