Jules Bianchi, son of Christine and Philippe Bianchi, brother to Tom and Mélanie, and godfather of Ferrari driver Charles Leclerc, was a driver for Marussia Formula One team.
On 17th July 2015, he died after sustaining critical injuries while driving in the Japanese Grand Prix in October 2014.
The Fédération Internationale de l'Automobile (FIA) investigated his death, and the media released several reports about the accident.
This article gives you a detailed insight into Bianchi's career and the events that resulted in his death.
Who Is Jules Bianchi?
Jules Lucien André Bianchi was a French race car driver, born on 3rd August 1989.
He participated in the FIA F1 World Championship as a part of the Marussia team.
Bianchi started motor driving in 2007 as part of the SG Formula team.
The French driver has raced in Formula Three, Grand Prix 2, and Formula Renault.
He was a test driver for Sahara Force India, previously called Force India, in 2012.
He debuted for team Marussia in 2013, finishing 15th and ending the season at 19th. In the same year, Bianchi got the chance to drive the team for the next season.
While driving in Monaco Grand Prix, he scored points for the first time for his track record and team Marussia in 2014.
What Happened To Jules Bianchi?
Bianchi lost control of his car while racing in the Japanese Grand Prix on 5th October 2014.
He lost control because of bad weather conditions, which resulted in a collision with a nearby recovery vehicle.
He suffered a serious injury and needed emergency surgery afterward. Bianchi was in a medically-induced coma and was kept in this state until he died on 17th July 2015.
Jules Bianchi was the first driver to die from injuries sustained while driving for a Grand Prix racing since Ayrton Senna's death in 1994.
His death upset fans deeply, and his family released a statement after many people asked what happened to him.
According to the statement, Bianchi fought till the end, until he passed away.
Car Collision Accident
The 2014 Grand Prix in Japan happened in bad weather conditions amid an approaching Typhoon and scattered heavy rainfall.
An accident was likely to occur, given the weather situation.
In the 43rd lap, he could no longer control his car and turned into a run-off Suzuka Circuit area.
He ran straight into a crane that was removing Adrian Sutil's Sauber, which had also lost control in the previous lap.
Videos and photographs from spectators showed that Bianchi's car took heavy damage as it hit the crane and slid under it.
The collision impact was so strong that it slightly pushed the crane into the air. The Sauber that was initially hanging from the crane fell when the two vehicles hit each other.
The Japanese Grand Prix halted, with Lewis Hamilton taking first place.
Medical Care
Bianchi did not respond to marshals or the radio team and was declared unconscious.
He received medical help at the accident location before an ambulance came and took him to the medical center designated for the circuit.
The unfriendly weather conditions meant a helicopter could not retrieve him, so another ambulance transported him to Mie Prefectural General Medical Center located in Yokkaichi.
The hospital was located 15 km from the race circuit and took 32 minutes to reach.
In an interview with channel France 3, his father, Philippe reported that Bianchi had suffered an injury in his head that caused severe bruising and required an operation.
The FIA said that CT scans revealed signs of a serious head injury, and he'd be transferred to the intensive care unit post-surgery.
Several people visited him in the hospital. The first visitors included John Booth, team principal, and Graeme Lowden, the CEO of Marussia.
Marco Mattiacci, the Ferrari team's principal, and Felipe Massa, a fellow driver, also came to see him.
His family arrived on 6th October, including his parents, his siblings Tom and Mélanie, and Lorenzo Leclerc.
They released a statement the following day, grateful for the public's and fans' immense support.
They expressed their gratitude for Professor Gerard Saillant and Alessandro Frati's presence.
These two were the president of the FIA Medical Commission and neurosurgeon of the Sapienza University of Rome, respectively.
The family received medical updates confirming that Bianchi had suffered from diffuse axonal injury and his situation was stable but critical.
Speed And Collision Impact
In October 2014, the FIA reported to the media that when Bianchi lost control of his car, his speed was 212km/h (132 mph), and the impact gave off a 92 g0 (900 m/s2) reading.
They received this data from the g-sensors placed in Bianchi's earplugs; however, these came out at a vital moment.
The calculations were revised in July 2015, and the impact generated readings increased to 254 g0 (2,490 m/s2).
Data showed that his collision impact happened 2.61secs after he lost control, at 123 km/h (76mph) and 55º.
FIA Safety Commission's president Andy Mellor said these statistics are equivalent to letting a car drop 48 meters to the floor.
Tributes By The Team And Drivers
Several tributes took place in honor of Bianchi by his former team and fellow drivers.
The cockpit side of Marussia's MR03 car had "#JB17" inscribed.
Each driver sported a helmet sticker that read "tous avec Jules #17", which translates to "We're all with Jules #17". A fellow driver, Jean-Eric Vergne, floated the idea.
The race drivers observed a minute of silence before the start of the following race.
Lewis Hamilton openly dedicated his trophy to Bianchi.
Luca di Montezemolo, Ferrari's president of that time, talked to the media after the Grand Prix incident and disclosed that Bianchi was all set to join the Ferrari team in 2015.
After the Grand Prix in Russia, the CEO of Marussia said they were ready to go back into two-car operation for the rest of the season. But the team faced administration before their next race, the United States Grand Prix.
Andrei Cheglakov, the Marussia team's financial backer, disclosed that Bianchi's unfortunate accident resulted in the Russian team pulling back his funding and ending financial support.
John Booth became the new team principal of Marussia's Formula One team after the Australian Grand Prix in 2015. He paid tribute to Bianchi as the prize money enabled their team to stay in Formula One racing.
Paying tribute to Bianchi's Monaco Grand Prix race, Manor Marussia wore red wristbands with "Monaco 2014 P8 JB17" inscribed.
FIA Investigation And Reaction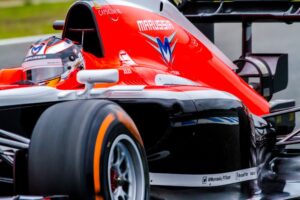 After Bianchi's accident, the FIA got actively involved in the investigation.
They made certain changes to improve safety precautions, like changing the location of the tractor crane to avoid collisions in the Brazilian Grand Prix.
The FIA shared its initial findings in a conference held during the inauguration of the Russian Grand Prix after the Japanese Grand Prix.
They reported that Bianchi had tried to slow down the car when he reached the seventh turn of Suzuka's circuit.
Their reports also stated that it took 37 minutes to reach the hospital relative to a helicopter, but this time did not negatively impact Bianchi's health.
The FIA researched closed cockpits in Formula One cars to see if fitting protective skirting was possible in recovery vehicles and to find ways to reduce the speed of cars in crash zones quicker than yellow flags.
Peter Wright, the FIA Safety Commission's Chairman, released a statement in July 2015. He explained that following a closed cockpit design would not reduce Bianchi's head injuries.
Vice President Andy Mellow stated that fitting impact protection on recovery vehicles was not a good solution either.
The FIA introduced the Virtual Safety Car (VSC) system to address the latter problem. They tested it in the final three Grand Prix of the season in Abu Dhabi, the United States, and Brazil.
Establishing A Review Panel
The FIA sent several emails the following week, requesting teams to retain further details about the Suzuka incident so the FIA's established accident panel could utilize the information and investigate the accident.
They quickly announced a review panel the following week responsible for looking into the cause of the Suzuka accident.
The panel comprised team principals and drivers and published findings after one month.
The panel reported that Bianchi's accident wasn't a result of a single cause; rather, several factors came together and contributed to the accident.
Some of these factors included: the recovery vehicle's presence, car speed, and track conditions.
They suggested improving safety for vehicles requiring recovery assistance, introducing these safety procedures in 2015.
Another finding in the report was that changing the cockpit design would do little to reduce Bianchi's injuries.
The report also stated that Bianchi pressed the brake and throttle, which should have shut off the engine's power.
But Marussia's cars have a unique design of the brake-by-wire system, so the engine does not shut off. Despite these findings, they did not hold Marussia responsible for the accident.
In the 2015 season, the FIA laid down strict measures that stated that no race was allowed to start four hours before dusk or sunset.
Only official night races were cleared for those hours. They implemented these rules in the Japanese, Russian, Australian, Chinese, and Malaysian Grand Prix.
Medical Treatment
Bianchi's father gave a health update on 13th October 2014 after emergency surgery, saying that Bianchi was in bad condition.
The doctors said that it was a miracle he had survived so far.
Despite that, his father hoped Bianchi would wake up from the induced coma. Marussia also released health updates while denying allegations of their role in Bianchi's accident.
The racer was on a ventilator and remained in a critical but stable condition while in Yokkaichi.
When he started breathing on his own in November 2014, he was shifted to the Centre Hospitalier Universitaire de Nice (CHU) in France.
Bianchi was unconscious and in critical condition, but his family visited more often now that he was in France.
On 13th July 2015, his father expressed he was losing hope. His son's health had made no progress since the accident almost a year ago, and his family had become less optimistic.
Death
Jules Bianchi was a Formula One driver who died at age 25 following an unfortunate accident while driving in the Japanese Grand Prix on the Suzuka circuit.
On 5th October 2014, he sustained heavy injuries and remained in an induced coma for a long time.
Nine months after his accident, he still showed no signs of betterment until he finally passed away on 17th July 2015.
His family held a funeral service on 21st July 2015, where he was cremated at Monte Carlo Cemetery.
Many future and former drivers attended the funeral, including Nico Rosberg, Olivier Panis, Charles Leclerc, Alexander Wurz, Allan McNish, Jenson Button, Adrian Sutil, Sebastian Vettel, Alain Prost, Daniil Kvyat, Marcus Ericsson, Pedro de la Rosa, Nico Hülkenberg, Max Chilton, Jean-Éric Vergne, and Pastor Maldonado.
In May 2016, Bianchi's family announced legal action against team Marussia, Bernie Ecclestone's Formula One group, and the FIA.
Conclusion
Jules Bianchi has been a part of Marussia's Formula One racing team since 2013.
While driving in the Japanese Grand Prix in 2014, his car went off the track and crashed with a recovery crane tending to Adrian Sutil's car from the collision in the previous lap.
Bianchi received critical head injuries and was taken to a medical center in Yokkaichi, where he underwent an induced coma. He was shifted to a hospital in France in November 2014.
Although his family hoped Bianchi would get better soon, his health did not improve. After nine months, he died on 17th July 2015.
Jules Bianchi was a remarkable driver with many achievements in tow. Fans miss him to this day.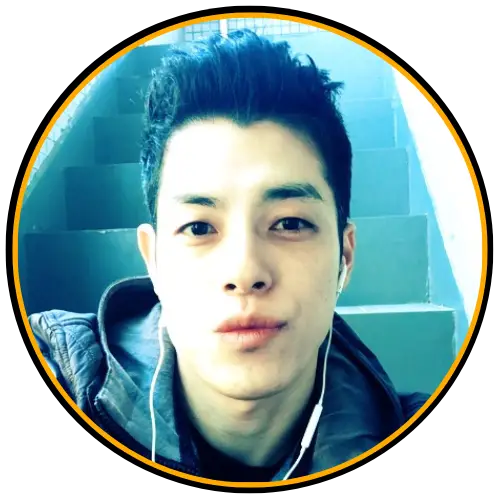 My name is Yusuke Kohara, and I am a passionate SEO expert. I am also the founder of TaxiHack alongside my business partner, Tahir Azam. Our journey began in late 2020 after I escaped the clutches of a despised job in Osaka. Determined to excel, I embraced full-time blogging and directed all my attention toward the growth and development of our site. At TaxiHack, our primary objective is to establish ourselves as the most esteemed automotive media platform, acknowledged by enthusiasts worldwide. We strive to surpass competitors by delivering exceptional content that goes above and beyond. But our mission extends beyond personal success. Recognizing the dominance of large car dealerships, insurance agencies, and rental companies in the online automotive space, we became advocates for smaller businesses and independent automotive web publishers. We firmly believe that with a strategic approach, even modest companies like ours can generate substantial traffic while maintaining a sustainable livelihood. Learn more about Yusuke.