Jack Harvey is a British racer born in Lincolnshire, UK, on 15 April 1993.
From a very young age, Harvey was passionate about racing and looked up to Michael Schumacher as his idol.
Michael Schumacher represented Ferrari from 1996 to 2006. He was also a Formula One race car driver.
Career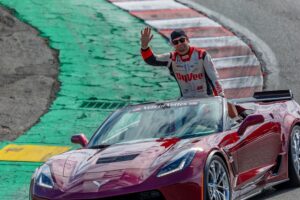 Jack Harvey began his career as a kart racer in 2002, at the age of nine.
Later on, in 2007, Harvey became the driver for the Italian Maranello team.
By the end of the year, Harvey had won four trophies: Andrea Margutti Trophy, European Championship in KF3, Kart Masters title, and the championship of Italian Open Masters.
2008
Following the dreams, in 2008, Harvey signed up as a KF2 driver with the Birel Motorsport team.
However, it was not until 2009 that he made his first official debut in Formula BMW Specific. He signed this deal with Fortec Motorsport.
Then, the Racing Steps Foundation, an organization founded by Graham Sharp, recruited Harvey as a dedicated member.
The organization aimed to help young British racers get recognized and succeed on various local and international racing platforms.
After finishing seventh in the championship at the supporting round of Masters of Formula 3 at Zandvoort, Harvey became a member of the British Racing Drivers' Club's initiative called the "Rising Star."
This organization only recruits potential race car drivers who are born in the United Kingdom.
2010
In the 2010 championship, Harvey was the runner-up, and Robin Firjins became the race champion.
In 2011, Harvey and Carlin Motorsport progressed into the British Formula 3 Championship. During his first season, Jack Harvey scored one victory, a ninth position, and four podiums!
After becoming a champion seven times and scoring 12 podiums, he went ahead to become the champion of British Formula 3 in 2012.
29 races later, Harvey had gained 319 points. This gave him the chance to enter the rookie test of Formula Renault 3.5.
In addition to that, Harvey, later on, signed a contract with Lotus GP in order to participate as a racer in the GP3 series being held in 2013.
Further, he also retained his support from the Racing Steps Foundation.
Harvey also had the honor of being named as the official driving coach of the Sean Walkinshaw Racing, held under the new BRDC Formula 4 series.
Indy Lights
Following this, in 2014, Harvey moved to the United States for the season.
It was the first deal that he signed with Indy Lights to race for Schmidt Peterson Motorsports. Indy Light is the junior series for the IndyCar series.
It is no wonder that becoming a part of the Indy Lights series is definitely a huge step toward the IndyCar series.
He came in second place during the season and, in a total of fourteen races, he won four championships and ten podiums.
Consequently, the British Racing Drivers' Club awarded him the Earl Howe Trophy in the year of 2014. Later on, Harvey made his return in the season of 2015 as well.
He came home with two championships and six second-place wins, and he came in the top 5 in 12 races out of a total of 16 races. Overall, he was the runner-up in the 2015 season.
IndyCar
In 2017, Harvey finally made his debut with IndyCar during the 2017 Indianapolis 500 event.
Later on, during the 2018 series of IndyCar, Harvey rejoined the Michael Shank Racing organization.
During this time, he was also under a technical partnership with Schmidt Peterson Motorsport for a total of six races.
Also, Harvey participated in all the races held during the pandemic.
Currently, Harvey has departed with Meyer Shank Racing and is in partnership with Rahal Letterman Lanigan Racing.
Frequently Asked Questions
Q1. How Much Is Jack Harvey Worth?
Currently, at the age of 29, Jack Harvey's net worth is somewhere between $1 to $5 million.
Q2. Who Does Jack Harvey Race For?
It was announced in October 2021 that Jack Harvey has partnered up with Rahal Letterman Lanigan Racing for 2022. Before that, he used to race for Meyer Shank Racing.
Q3. Who Is Jack Harvey's Wife?
As of the time of writing this article, Jack Harvey is unmarried and is not engaged to anyone.
Final Thoughts
The article contains all the specific details you wish to learn about Jack Harvey. He is undoubtedly an amazing racer who continues to make his country proud.
From a very young age, Harvey knew where his passion lay, so he worked hard to achieve his dreams and goals.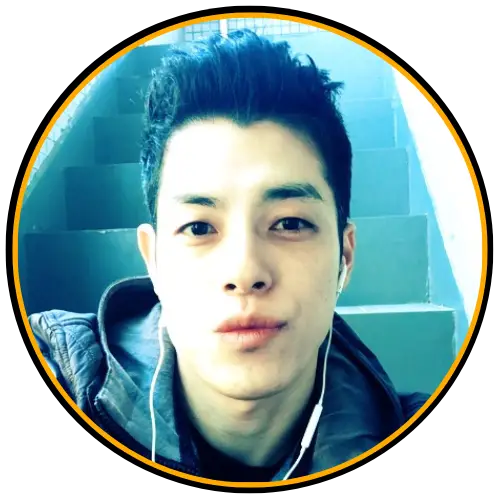 My name is Yusuke Kohara, and I am a passionate SEO expert. I am also the founder of TaxiHack alongside my business partner, Tahir Azam. Our journey began in late 2020 after I escaped the clutches of a despised job in Osaka. Determined to excel, I embraced full-time blogging and directed all my attention toward the growth and development of our site. At TaxiHack, our primary objective is to establish ourselves as the most esteemed automotive media platform, acknowledged by enthusiasts worldwide. We strive to surpass competitors by delivering exceptional content that goes above and beyond. But our mission extends beyond personal success. Recognizing the dominance of large car dealerships, insurance agencies, and rental companies in the online automotive space, we became advocates for smaller businesses and independent automotive web publishers. We firmly believe that with a strategic approach, even modest companies like ours can generate substantial traffic while maintaining a sustainable livelihood. Learn more about Yusuke.