Although the Toyota Tundra is an older vehicle, it still boasts sufficient off-road credentials to fulfill its die-hard fans.
It is also worth mentioning that the Toyota Tundra is also good at hauling things, which makes it appealing if you tow a lot.
Other than that, according to many experts, this vehicle is quite popular because of its reliability and long lifespan.
Speaking of the lifespan, you probably wonder how long do Toyota Tundras last?
Well, it is said that well-maintained Toyota Tundra should last between 150,000 miles and 250,000 miles. However, surpassing 300,000 miles is also not unusual.
Furthermore, there are probably two reported occurrences of Tundras exceeding a million miles, both of which are 2007 versions.
Now that you know its longevity, it will be best for you to learn how to maintain it along with its car parts to have the best driving experience that will last for decades.
I have also included a frequently asked questions section at the bottom of this article, so make sure to read the complete article and that section.
What Is The Average Life Expectancy Of A Toyota Tundra?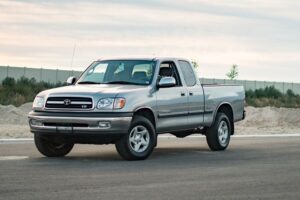 A Toyota Tundra typically has a range of 250,000 miles up to 300,000 miles on the odometer.
Keep in mind that unscheduled repairs are required 0.31 times each year on a Toyota Tundra, with an 18% likelihood of serious issues.
It is also worth mentioning that the Toyota Tundra holders also pay $597 on repairs on average each year.
It is also worth mentioning that according to many reports, the Toyota Tundra has exceeded reaching up to 500,000 miles on the odometer as well, which is a big achievement for a full-size pickup truck as there aren't many that can exceed up to 500,000 miles.
Do keep in mind that it is a pickup that's well worth the money and lives up to Toyota's high standards.
However, you must know that the longevity of this vehicle will highly depend on how well you take care of it and how much regular maintenance you provide it, as that has a lot of impact on the vehicle and its performance.
Does Toyota Tundra Last Longer Than Other Similar Vehicles?
Comparing the Toyota Tundra to the competition is the most crucial test for determining its durability, dependability, and safety.
All prospective rivals' data will be used to establish how credible the data is. This information will help you decide if you want to buy this automobile.
1. Toyota Tundra Vs. Chevrolet Silverado
Both the Toyota Tundra and the Chevrolet Silverado are great full-size pickup truck options. But it's still important to compare and see which is better.
Toyota Tundra lasts longer than the Chevrolet Silverado because it can only reach 250,000 miles on the odometer.
The Toyota Tundra is more affordable and easy to maintain, whereas the Chevrolet Silverado is quite expensive.
The Chevrolet Silverado has better and more towing capacity than the Toyota Tundra.
The Toyota Tundra has a more powerful hybrid powertrain than the Chevrolet Silverado.
The J.D. Power gave Chevrolet Silverado 82 out of 100 for reliability and Toyota Tundra; 86 out of 100.
The Repair Pal gave reliability scores of 3.5 out of 5 to both the Toyota Tundra and the Chevrolet Silverado.
Chevrolet Silverado mainly has issues with the transmission, electrical system and drive system, whereas the Toyota Tundra has similar electrical issues and remote starters issues.
Overall, Toyota Tundra is a better option because it has a lot more to offer, is more powerful, and is better for the riding experience.
However, the Chevrolet Silverado will surely offer more towing capacity, but it has a lot more issues that can affect its reliability and longevity.
Related: How Many Miles Will A Chevrolet Silverado Last?
2. Toyota Tundra Vs. Dodge Ram 1500
Both the vehicles are mostly compared because they have a lot in common, plus both offer a lot to truck drivers.
The Toyota Tundra and the Dodge Ram 1500 last up to 300,000 miles on the odometer.
The Dodge Ram 1500 is more powerful with its engine system.
The Toyota Tundra has more towing capacity.
The Dodge Ram 1500 offers more horsepower, but the Toyota Tundra offers more torque power.
By Repair Pal, both vehicles received reliability scores of 3.5 out of 5.
By J.D. Power, both vehicles received reliability scores of 86 out of 100.
The Dodge Ram 1500 has main issues with leakage, cam sensor failing, and exhausts problems, whereas the main issues with Toyota Tundra are the electrical system.
According to many, the Dodge Ram 1500 is a better option because it is more powerful and has smaller issues that can be fixed easily.
But the Toyota Tundra has more torque power and offers more towing capacity. The choice is yours to make.
Related: How Many Miles Will A Ram 1500 Last?
3. Toyota Tundra Vs. Ford F-150
Both the Toyota Tundra and the Ford F-150 are the most powerful full-size pickup trucks because they are both capable of loading heavy items.
But let's compare the two to see which one is better.
The Toyota Tundra and the Ford F-150 can last up to 300,000 miles on the odometer. The Toyota Tundra is less expensive to maintain.
The Ford F-150 is more fuel-efficient than Toyota Tundra. The F-150 has more towing capacity than the Tundra.
The Toyota Tundra has more safety features than the Ford F-150.
The J.D. Power gave fewer reliability scores to the Ford F-150 than the Toyota Tundra, 77 out of 100.
Both the Ford F-150 and Toyota Tundra have reliability scores of 3.5 out of 5 by Repair Pal.
The Ford F-150 has a lot of complaints, mainly about the engine system and the windows, which are said to be more severe than the issues the Toyota Tundra has.
The Ford F-150 is the winner. The F-150 is more powerful than the Toyota Tundra and can offer much more fuel economy and towing capacity.
However, the Toyota Tundra has more reliability scores and less severe issues than the Ford F-150, so the choice is up to you.
Related: How Many Miles Will A Ford F-150 Last?
Life Expectancy Of Toyota Tundra Car Parts
I'll go over the major parts of the Toyota Tundra here so you can get a good knowledge of them.
Be careful to read through since I will discuss the factors that can alter its lifespan. You must be aware of them to resolve the problem before it escalates rapidly.
Average Lifespan Of Toyota Tundra Brake Pads
The longevity of your braking parts is affected by maintenance and driving behavior.
Toyota Tundra's brake pads and rotors should last anywhere from 30,000 miles and 60,000 miles, or even longer if you're lucky.
You'll get the most miles out of your brakes if you utilize them sparingly and keep them well maintained.
Average Lifespan Of Toyota Tundra Battery
Toyota Tundra batteries typically last 3 to 5 years, although this depends on driving behavior, weather situations, battery classification, etc.
You may extend the life of your Toyota Tundra battery by not leaving your battery alone for too long.
Average Lifespan Of Toyota Tundra Tires
Being sure of how you utilize the Toyota Tundra, tires should last roughly 60,000 miles.
The tires will weaken faster if you drive through uneven roads regularly. If you wish your tires to survive as long as possible, you should rotate them regularly.
Average Lifespan Of Toyota Tundra Transmission
The Toyota Tundra transmission system has a lifespan of 100,000 miles up to 120,000 miles.
This varies depending on the driving you undertake. Towing, for example, causes the transmission to overheat and wash away faster.
Related: Toyota Tundra Transmission Problems
Average Lifespan Of Toyota Tundra Spark Plugs
The lifespan of the spark plugs of the Toyota Tundra should be between 70,000 miles and 100,000 miles.
The spark plugs are easily broken and create major vehicle problems in a short amount of time. Make frequent maintenance appointments so that the technician may inspect the plugs.
Average Lifespan Of Toyota Tundra Key Fob
The battery in the Toyota Tundra key fob doesn't last very long.
In months or perhaps years, the battery inside the key fob can stop laboring or send a warning. A car key fob will survive for a long time, but the battery will wear out soon.
This is most likely due to excessive use of the key fob and if you keep it close to the vehicle when it is locked.
What Is Good Mileage For A Used Toyota Tundra?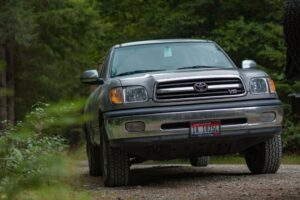 When you are in the market looking for a used Toyota Tundra, good mileage for this full-size pickup truck is anything between 90,000 miles up to 130,000 miles.
Most people who buy this vehicle go with high mileage because they are less likely to have any issues and will deliver better and more efficient performance than a vehicle with less mileage on it.
Since this vehicle also can cross over 300,000 miles, do keep in mind that even the used one can run for a long time.
But again, it all comes down to proper care as well as maintenance, so always make sure to not miss out on scheduled maintenance.
But also make sure that you are paying close attention and checking everything on your own regularly as well.
How To Increase How Long Your Toyota Tundra Last
There are a number of things that can be done to help the Toyota Tundra last longer. However, in order to see results, you must be consistent with these practices.
Results will take time to appear, but you will eventually notice improvements in your driving, performance, and other areas.
Follow the speed boundary and navigate unhurriedly and cautiously.
Inspect the brake rotors. Check the brake pads for wear, as well as examine the area for any possible leaks.
Look for evidence of the damage as well as a burst in the suspension units.
Before 7k miles to 7.5k miles, transform the engine oil to ensure that it remains robust for a longer period.
Make sure the Toyota Tundra is free of muck for up to four days to stave off corrosion. Rust forms when precipitation and iron come together in the mud.
Employ high-quality petroleum in the gasoline tank of the vehicle regularly to keep the internals clean and also save money on expensive engine parts like the throttle body EGR as well as cylinder heads.
You will see a considerable difference if you follow these guidelines. And if you truly wish to see a change, then it is highly recommended to be consistent.
Problems That Limit The Life Of Your Toyota Tundra
Coming over to the Toyota Tundra's problems, you should be knowledgeable enough that they can decrease the vehicle's execution as well as longevity, and it can also cost a lot of money to fix.
Make sure to read this section completely to find out how to address the problems quickly and easily.
1. Air Injection Pump Problems
The air injection pump is vital to the combustion control system of the truck. The exhaust framework receives clean air from it.
The entrance of water inside the emission supervision framework, according to an examination, is the cause of the air infusion framework delinquency.
The vehicle enters a "fail-safe" procedure, which reduces performance. The restoration control structure must be repaired at a great cost by drivers.
Remember that your light examination will cost around $110. In any case, your air injection pump may need to be replaced after the finish.
2. Slipping Transmission System
From 2000 through 2006, this problem primarily affects particular models.
The radiator component is in charge of cooling the computerized transmission fluid malfunctions; a mixture of computerized transmission fluids and motor coolant forms as a result of this.
The transmission and engine become overheated as a result of this problem.
The engine may be harmed by overheating. Regardless, the transmission may expect revival if it is not addressed sooner.
When you find a problem, you should replace the radiator. Have the motor cooling framework and transmission flushed by your mechanic?
The radiator costs between $580 and $620 to maintain. A motor coolant change will set you back roughly $90.
3. Rear Frame Crossmember Issues
Excessive corrosion on the rear cross member of the frame might cause the spare tire to separate from the truck bed.
As a result, it may provide a significant road hazard, potentially resulting in an accident.
Toyota advised Tundra truck drivers to detach the spare tire from the vehicle's bed for safety reasons, and they motivated dealers to inspect and replace the rear cross member as well as the brake cords of Tundra truck drivers if necessary.
Toyota also advised them to apply a rust-prevention chemical to their vehicles to avoid rust.
This service was provided without charge. It did, however, need multiple visits to the dealer for Tundra drivers.
4. Problems With The Lower Ball Joint
The lower ball attaches the steering wheel to the wheels. It's also the media that allows the driver to successfully analyze the car.
Ball joints would eventually debilitate since different types of roads have different effects on a car.
The 2006 Tundra received a 10.0 shocking mark from Vehicle Complaints, which is the worst possible rating a vehicle may receive for a specific problem.
A manufacturing flaw is to blame for this problem.
Toyota conducted an investigation to correct the error due to the large number of vehicles affected. If you change the ball joints yourself, you can keep more than $90 to yourself.
In any outbreak, if it doesn't fit, the mechanics should handle it. The component costs between $250 and $400 and can be found both online as well as at a store.
Related: Toyota Tundra Starting Problems
What To Look For When Buying A Toyota Tundra
This data will assist you in determining whether or not to purchase a Toyota Tundra.
Follow this advice for all automobiles to avoid getting a lemon car because it will ruin the driving experience and force you to spend your hard-earned money on repairs as well as replacements most of the time, which can be quite troubling.
The best and worst model years list.
History and all the generations of the Toyota Tundra.
Reliability and safety scores.
Advantages and disadvantages.
Resale value.
Maintenance, repairs and running cost.
Competitors.
Recalls, complaints as well as problems history.
Check the complete interior and exterior quality and comfort.
Check all the features such as engine, transmission, steering, infotainment system and so on.
These suggestions will assist you in determining whether or not to purchase a Toyota Tundra.
Simply avoid the model years 2005, 2006, 2007, 2008 and 2014, as these are the most troublesome.
Related: Best And Worst Years For Toyota Tundra
Frequently Asked Questions
Q1. Is The Toyota Tundra A Reliable Car?
The Toyota Tundra is consistently rated as one of the most dependable vehicles on the market, no matter where you search for it.
The Toyota Tundra received the J.D. Power Quality award in the year 2020 and the J.D. Power Dependability award in the year 2019, scoring 88 out of 100 in both years.
Q2. Does Toyota Tundra Have A Lot Of Problems?
The Toyota Tundra has some major issues with some problematic model years that can limit its life and received a lot of complaints by users as well.
The major issue the Toyota Tundra has is with the fuel injection, which affects the fuel economy all the time.
Other than that, it also has engine stalling problems as well as an air pump malfunctioning issue.
Q3. Is It A Good Idea To Buy A Used Toyota Tundra?
Yes, it is certainly a good idea to buy a used Toyota Tundra because it has the reputation of being one of the most reliable as well as long-lasting vehicles on the market.
It is also quite cheap, so a lot of people can afford it and get the most out of it.
Q4. Does Toyota Tundra Rust Easily?
Toyota Tundra is one of those vehicles that had severe rustic problems, which caused Toyota to recall the model years that were affected by the frame rust problems.
The model years that were affected were from 2004 until 2008 and 2010.
Q5. Is Toyota Tundra Expensive To Maintain?
A Toyota Tundra's regular total yearly repair, as well as the maintenance expense, is $606, distinguished to $936 for full-size trucks and $652 for all vehicle categories.
So it is prominent for you to note that maintaining the Toyota Tundra is quite cheap, plus it is one of the most affordable vehicles on the market.
Conclusion
That concludes this article; I expect it has answered your question concerning how long do Toyota Tundras last.
I made certain to accommodate all of the important information about the Toyota Tundra that you must know before making a buying decision, so you can bring about an educated decision.
The Toyota Tundra is a fantastic alternative, and many experts believe it should be the first choice for anyone searching for a full-size pickup truck since it is powerful, comfortable, safe, and reliable.
Because it may endure a long period, you will undoubtedly be able to choose the ideal model that will survive a long time while also providing reliable service.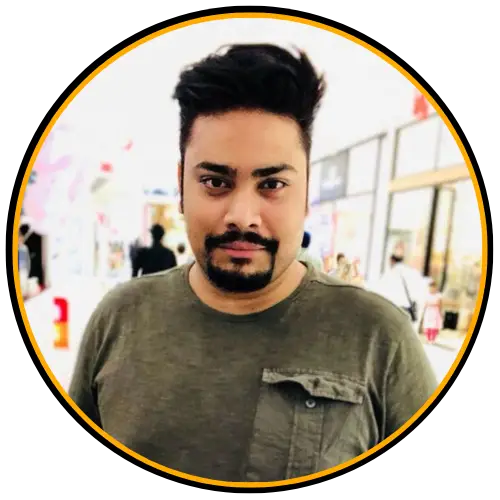 I am Tahir Azam, and I have been writing amazing articles for TaxiHack for as long as I can remember. I know everything that is to know when it comes to automobiles and is always on top of industry news and developments. While I am not an expert by any means, I pride myself on knowing the ins and outs of many different problems and, of course, their solutions. The articles on our website are some of the best and well-researched content that you will find, and I spend countless hours making sure this remains to be true. This is why I ask you to take your time out and read some of my articles, especially if you find a topic that resonates with you or is something you are looking into. This way, you will find the perfect mix of information and tips on your desired topic. Learn more about Tahir.