The Mitsubishi Outlander came out in 2003. As of writing this article, it is almost two decades old. That is a long time.
Many vehicles don't survive, but the Outlander is doing just fine, thanks to its amazing design and plethora of features.
The thing that many people ask is, how long do Mitsubishi Outlanders last?
It has an expected lifespan of 200000 to 250000 miles.
This number is nothing special and is on par with most SUVs. It is a solid SUV and can last a long time, given that it is driven with care.
You may have thought that this guide would make you read all of it before giving you an answer.
To be honest, this article will focus on the reliability and longevity of Outlander and its parts. So, I suggest you stick around.
What Is The Average Life Expectancy Of A Mitsubishi Outlander?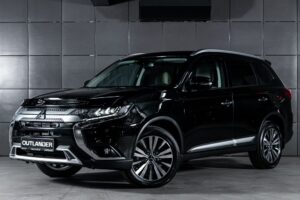 The Mitsubishi Outlander is an SUV that has been proven to be reliable and viable in the long term.
It provides owners with a great driving experience, something that many SUVs cannot.
Combining that with the fact that it can be driven beyond the 200000-mile mark means that it will keep you satisfied for most of its lifespan.
If you look at this number from another perspective, the Outlander can easily be used for more than a decade.
The average American drives a vehicle for around 15000 miles annually. So, if you are one of those people, the Outlander will last you for 13 to 17 years, which is a lot.
Does Mitsubishi Outlander Last Longer Than Other Similar Vehicles?
The greatness of a vehicle cannot be assessed until it is put up against the best. Well, this section of the article will be doing exactly that.
I have chosen three of Mitsubishi Outlander's competitors and will be comparing them in terms of longevity, the total number of complaints, and reliability.
Let's get started!
1. Mitsubishi Outlander Vs. Kia Sorento
One of the most famous large-size SUVs on the market is the Sorento from Kia. It is a solid SUV and has been bought and loved by thousands of people worldwide.
Let's see how it stacks up against Mitsubishi's offering:
The Kia Sorento came roughly at the same time as the Mitsubishi Outlander. With only a one-year gap, you might expect the number of complaints to be similar. Well, they are not.
The total complaints of the Sorento are almost 1000 while the Outlander is at a comfortable 122, which gives it the clear lead.
Even in terms of reliability, Outlander takes a huge lead. According to JDPower, the Sorento has earned 77 out of 100 for reliability, which is decent.
But the Outlander managed to defeat it and earned an 86, which is a clear win.
Even in terms of longevity, the Sorento does not stand a chance against Mitsubishi's offering.
The SUV can go for 200000 miles only while the Outlander can touch 250000. That is a huge gap and can be translated into two to three years of difference.
This was not a fair comparison. The Mitsubishi Outlander just beat the Kia Sorento like it was nothing. It is way out of Kia's league.
So, if you want to choose between the two, I think you know which one to go for.
2. Mitsubishi Outlander Vs. Hyundai Santa Fe
Next up, I will be comparing the Santa Fe, from Hyundai, to the Mitsubishi Outlander.
This SUV is another great one. It has dashing looks and is jammed with features. But what about the reliability?
Let's find out!
Although Hyundai Santa Fe was released only two years earlier than Mitsubishi Outlander, it has accumulated ten times the number of complaints over the years.
According to CarComplaints.com, it has a total number of 1000, while Outlander is at around 100.
The Santa Fe has earned a very decent 80 out of a 100 in terms of reliability. This puts it above the Sorento in this category, but it still cannot defeat the Outlander, sitting at a comfortable 86.
This is a comparison of the latest models of both of these SUVs.
Now, this is around where it is a tie. The Santa Fe is expected to last anywhere between 200000 to 250000 miles.
That is pretty decent, and it also means that it will provide you with an amazing experience for 13 to 17 years. It is also in the same league as the Outlander.
Unlike the Kia Sorento, Santa Fe managed to give the Mitsubishi Outlander a decent competition. That said, it still could not defeat it.
So, you should choose Outlander over Hyundai's offering.
Related: How Long Does A Hyundai Santa Fe Last?
3. Mitsubishi Outlander Vs. Honda CR-V
The third and final SUV that I will be compared to the Mitsubishi Outlander is the Honda CR-V. Once again, this is an extremely popular SUV and is bought by people all around the globe.
Although it is reliable, let's see how reliable it is against the competition:
The Honda CR-V has been around for a long time. It came six years earlier than the Mitsubishi Outlander. But still, it has accumulated a larger number of complaints.
It is hovering around 3000. Compare that to the 122 of the Outlander, and it simply is not a competition.
I have put the 2022 models of these amazing SUVs to see which one is more reliable. As is the past trend, Outlander beats its competition once again.
But it was close this time. The Honda CR-V scored an 83, which is pretty close to Outlander's 86.
Finally, coming in last place is longevity. Now, this is where it gets interesting.
The Honda CR-V is the only SUV on this list that managed to defeat the Outlander. It has an expected lifespan of 250000 to 300000 miles, which is simply insane.
Although I did not expect it, the Honda CR-V is a true competitor to Mitsubishi Outlander. It is a great SUV but still could not overtake Mitsubishi's offering.
Although the Outlander won, the Honda CR-V showed that it is pretty good too.
Related: How Many Miles Can A Honda CR-V Last?
Life Expectancy Of Mitsubishi Outlander Car Parts
Now that we have pitted the best of the best SUVs against each other, I will now be taking a detailed look into the lifespan of Mitsubishi Outlander's parts.
The hardware quality is what determines the lifespan of the vehicle itself. So, you should completely read this section.
Average Lifespan Of Mitsubishi Outlander Brake Pads
The brake pads are nothing out of the ordinary. They do have a lesser mileage, at around 50000 miles.
Normally, OEM pads can last for 60000 to 70000 miles. That is certainly not the case here.
You should not mistake this because they will last for a considerably lesser period. Yes, they will, but three to four years is still plenty of time.
Mitsubishi, itself recommends that owners they should inspect the condition and the wear level of the brake pads after every 15000 miles.
This is so important because if they are unable to do their job, then the braking capability of your Outlander will be drastically impacted.
If they are not in good condition, you should replace them immediately. The replacement cost is around $300, which is not bad because they can last for three years.
Average Lifespan Of Mitsubishi Outlander Battery
Now, this is an interesting topic. There are many variants of the Mitsubishi Outlander, with one being a plug-in hybrid one.
It uses a different battery than a traditional one. The gasoline-based one has a battery that can last for three to five years. That is on par with other OEM batteries.
When it comes to the battery present in the PHV variant of the SUV, things take a turn. The battery's lifespan of this variant is eight years, which is quite a lot.
It has a lifespan that is twice of a traditional battery. This is because it has been designed to fully power the SUV for around 30 miles. So, it has been built differently.
Let's discuss the price. The battery of the traditional variant of the SUV is around $300, which is typical.
But the battery is considerably more expensive when it comes to the plug-in variant. You can expect the replacement to cost more than $1000 and less than $5000.
Average Lifespan Of Mitsubishi Outlander Tires
Things go back to normal when you take a look at the tires. There is nothing special about them, and they are on par with other tires regarding quality and reliability.
The tires on the Mitsubishi Outlander can last around 50000 miles. This is a typical number. So, you can expect to replace them after three to four years.
Replacement tires are not easy to choose. You can get one as low as $100 or one that can go as high as $300.
I would suggest tipping towards the expensive side because cheaper ones tend to last for a short time. Some are so poorly constructed that they cannot even cross the 10000-mile limit.
This is something to be aware of. If you drive in areas such as off-roads or hot environments, you should get tires for your Outlander equipped for handling such extremities.
Average Lifespan Of Mitsubishi Outlander Transmission
The lifespan of the transmission system of the Mitsubishi Outlander, or any other vehicle for that matter, depends on how it is treated.
In the case of the Outlander, you should make sure to change the transmission fluid every 30000 miles. If you do, then the transmission will be able to last for its rated 300000 miles.
Yes, that's right, the transmission has the capability of lasting longer than the SUV itself. That is actually pretty good.
I have seen vehicles that have transmission which is designed to fail at least once before they complete their lifespan.
It looks like Mitsubishi wants to make sure that you have an experience that is as stellar as possible.
Now, the system can fail early if it is not treated properly. You should make sure to keep it maintained at all times.
It is also advised to get an inspection done every 30000 miles to catch any issues.
Average Lifespan Of Mitsubishi Outlander Spark Plugs
When talking about the OEM spark plugs of the Mitsubishi Outlander, they are designed to last around 60000 miles.
This means that they will give you four years before they need to be replaced.
The Outlander can use several different types of plugs. From copper to iridium, you have to choose the correct one to ensure a long lifespan.
If you opt for Iridium spark plugs as a replacement, then they will last you around 60000 miles or even more.
The same can be said for platinum ones. If you go for copper, then they will last for around 30000 miles.
They are cheaper and will need to be replaced every two years. So, it is recommended to make the jump and buy ones that will not cause issues in the future.
In the case of the Outlander, you should make sure to replace all of them at the same time. Or else, mismatching hardware can result in engine misfires.
The complete replacement cost should be around the $300 mark. You should never delay doing this.
Average Lifespan Of Mitsubishi Outlander Key Fob
The final part of the Mitsubishi Outlander I will be talking about is the key fob.
This is one part of the guide that is repeated again and again due to the fact that I have not seen any manufacturer sacrifice the quality of its key fobs.
The trend continues with the Outlander. The fob has been designed to last through thick and thin. You will not have to worry about it dying on you at any point of its lifespan.
What you need to be concerned about is the battery. It needs to be replaced every few years, four to be exact.
That is not bad, and it also means that it can go a long time before causing any issues.
If you have a smart key fob, then the battery will be able to last you for around two to three years. That is all you need to know about the Mitsubishi Outlander's key fob and its lifespan.
What Is Good Mileage For A Used Mitsubishi Outlander?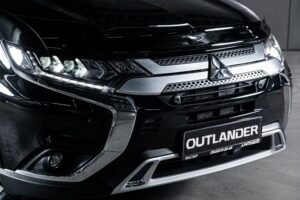 When it comes to buying the Mitsubishi Outlander, you have two options.
You can either buy a brand new one, or you can opt for a used SUV. If you ask for my recommendation, I would suggest the latter.
The reason for this is that you are getting all the same features but with a few thousand miles on the odometer.
Talking about miles, you may be wondering about the mileage of a used Outlander. Well, you should not buy one that has more than 100000 miles on the odometer.
The reason for this is that you may have to keep the SUV for a few years. That will not be possible if it is close to the end of its lifespan.
If you are finding one that has less than 100000 miles on it, then you should not miss the opportunity to get it.
How To Increase How Long Your Mitsubishi Outlander Last
As there are different variants of the Mitsubishi Outlander, all have different ways of keeping them in top-notch condition.
In the case of the plain gasoline variant, you need to make sure that:
Oil and transmission fluid changes are done on time.
Tires are rotated every 5000 miles.
Major repairs are not delayed.
The SUV is not pushed to its limits.
If you are wondering the same thing but about the PHV variant, then there is one more thing that needs to be taken care of. That is the battery.
The battery is expensive, and you need to make sure that it retains its health for as long as possible.
That is possible by not keeping it charging overnight and also keeping the battery level under 80 and above 20%.
Problems That Limit The Life Of Your Mitsubishi Outlander
This section of the article will check out all of the common problems that owners of the Mitsubishi Outlander have had to face over the years.
Let's see what they are:
One thing that owners of the Outlander have had to face is brake wear.
Although the wearing down of the brakes is normal, the issue of it happening prematurely on the Outlander is common.
There have also been a few reports of the transmission system failing before due time.
This is serious because a replacement or a repair can cost more than $2000.
Finally, some unfortunate owners have had to face the issue of engine stalling.
This problem is present in almost all vehicles to some extent, but it is common on the Outlander.
Although the Outlander is a decent SUV, it does have some problems that can negatively affect its lifespan.
What To Look For When Buying A Mitsubishi Outlander
With the Mitsubishi Outlander, there are many things that one can check before purchasing it. If you are opting for a new one, then the only thing you should be focused on is the variant.
If you are purchasing a used one, these are the things to check:
Condition of the tires.
Condition of the transmission.
Number of miles the SUV has been driven.
Exterior condition.
If it has been in an accident.
Battery health.
The last point is only valid for the plug-in hybrid variant of the SUV. You must make sure that the battery has not depreciated too much.
Or else, you may be looking at an expensive replacement. It can cost more than $1000, which is something no one wants to spend.
Frequently Asked Questions
Q1. Is The Mitsubishi Outlander A Reliable SUV?
Yes, it is. The Mitsubishi Outlander is extremely reliable. What this means is that it does not have any major issues which need to be faced.
In fact, it is more reliable than its top competitors. I put it against the best of the best, and it easily beat them in terms of reliability.
Q2. Does Mitsubishi Outlander Have A Lot Of Problems?
No, it does not. The Mitsubishi Outlander, in its 23-year history, has had a total of 122 complaints. That is just insane.
The fact that the vehicle accumulates thousands of issues over the course of the same time period means that Outlander does not have many problems.
But there are some issues that you need to be aware of.
They are:
Transmission failure.
Engine stalling.
Brake wear.
These problems were discussed above, and I suggest reading that section of the article.
Q3. Is It A Good Idea To Buy A Used Mitsubishi Outlander?
As I have said multiple times throughout the course of this article, I recommend buying a used Mitsubishi Outlander.
You are not only saving money but are making no compromise. So, if you do get a used Outlander, you will not regret the decision.
Q4. Does Mitsubishi Outlander Rust Easily?
No, it does not. This does not mean that it is completely shielded from rust. It will develop after five to six years of usage, which is on par with other vehicles on the market.
So, you should not worry about the fact that the frame will be compromised after some usage.
Q5. Is Mitsubishi Outlander Expensive To Maintain?
As the Mitsubishi Outlander has been designed to go a long way, I will be talking in terms of years only. The SUV beats the industry average by a huge margin.
The average number is $1707 greater than what is needed for the Outlander. It needs a total of $7173 to maintain for ten years.
Conclusion
The Mitsubishi Outlander is a great SUV, and there is no denying that.
The manufacturer has created a solid vehicle that not only goes head to head with the best there is but it also defeats the competition.
You clicked on this link to get a single-line answer to the question, how long do Mitsubishi Outlanders last?
Well, this guide gave you much more than you bargained for. I hope it helped you in making a decision of whether the Outlander is a good buy for you or not.
I can assure you that you will not regret the decision to buy it. It will provide you with an almost perfect driving experience.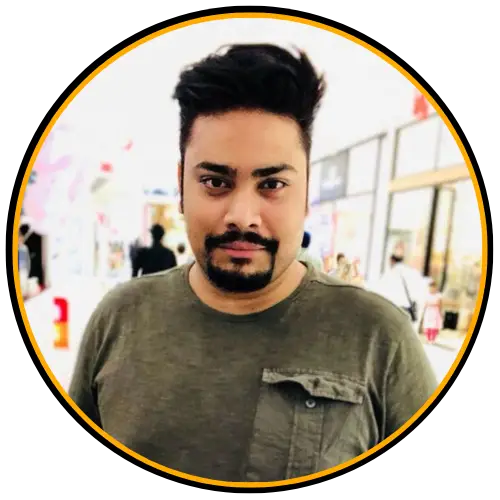 I am Tahir Azam, and I have been writing amazing articles for TaxiHack for as long as I can remember. I know everything that is to know when it comes to automobiles and is always on top of industry news and developments. While I am not an expert by any means, I pride myself on knowing the ins and outs of many different problems and, of course, their solutions. The articles on our website are some of the best and well-researched content that you will find, and I spend countless hours making sure this remains to be true. This is why I ask you to take your time out and read some of my articles, especially if you find a topic that resonates with you or is something you are looking into. This way, you will find the perfect mix of information and tips on your desired topic. Learn more about Tahir.