Since its introduction in 1966, the Chevy Camaro has remained one of the most famous American muscle automobiles.
It was introduced as an explicit opponent to the Ford Mustang.
It is worth mentioning that the Chevy Camaro is known as the "poor man's sports vehicle" because of its low maintenance costs.
It delivers a superb mixture of performance, dependability as well as longevity. However, there are still some factors you need to look into before buying this vehicle.
So there might be a question regarding how long do Chevy Camaros last?
A Chevy Camaro can easily last up to 150,000 miles with appropriate supervision and regular use.
If you run 15,000 miles per year, a properly conserved Chevy Camaro can give you ten years of trouble-free performance.
Now that you understand how long it will survive, you also need to understand how to maintain it and its vehicle parts so you may enjoy the finest driving experience possible.
I've also added an area at the end of this article with frequently asked questions, so make sure to read the full article and that section.
What Is The Average Life Expectancy Of A Chevy Camaro?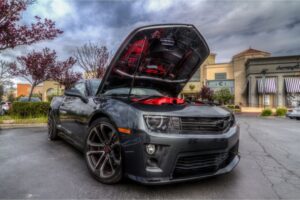 In summary, a Chevrolet Camaros typical lifespan is 15 years, but it may last anywhere from 10 to 20 years with good supervision.
With proper care, the Camaro may last anywhere from 150,000 miles up to 200,000 miles.
It is also not unusual for it to travel as far as 300,000 kilometers if properly cared for.
But it is worth mentioning that if you put in the work to maintain and operate the Camaro properly, you can expect it to survive a long time.
Does Chevy Camaro Last Longer Than Other Similar Vehicles?
Now that you've seen how adequately the Chevy Camaro performs, it's time to compare it to other cars and competitors.
This information will assist you in determining its reliability and efficiency, making it easier to decide whether to buy it or not.
Let's get started without further delay!
1. Chevy Camaro Vs. Ford Mustang
By now, the Chevy Camaro was designed to compete with the Ford Mustang. This means it is its number one rival.
So let's compare the two to see which is better.
The Ford Mustang can last up to 200,000 miles on the odometer, pretty close to the Chevy Camaro.
The maintenance and repair costs for the Mustang are higher than for the Camaro.
The Repair Pal gave both the Mustang and the Camaro a reliability score of 3.5 out of 5.
The J.D. Power gave the Mustang a reliability and quality score of 85 out of 100 and the Camaro 84 out of 100.
The price range of the Camaro is more than the Mustang.
Both of the vehicles are said to be quite similar in many aspects and deliver about the same performance.
Overall, both of them are quite similar to each other, which mean that buying either of the two is a safe and reliable option.
Related: How Many Miles Will A Ford Mustang Last?
2. Chevy Camaro Vs. Pontiac Firebird
Opinions to the general public, the Chevy Camaro and Pontiac Firebird are commonly mistaken for one another.
On the other hand, The Pontiac Firebird had a more luxurious interior and a couple more options.
The Pontiac Firebird has a shorter lifespan than the Chevy Camaro, 130,000 miles to 170,000 miles.
The Repair Pal gave the Pontiac Firebird a reliability score of 4.0 out of 5, more than the Camaro scores.
There is no sufficient data that could be found by the J.D. Power to give a reliability and quality score to the Pontiac Firebird.
The Pontiac Firebird costs $395 per year in maintenance and servicing, whereas the Chevy Camaro costs $585.
The early model years of the Pontiac Firebird are said to be much better in delivering performance than the Camaro.
The Pontiac Firebird is more expensive to purchase than the Camaro.
Well, the Chevrolet Camaro is said to be much better because many people appreciate its features as well as its longevity. It is also quite affordable.
3. Chevy Camaro Vs. Dodge Challenger
Many people seem to be impressed by the Dodge Challenger when it comes to performance. But let's compare it with the sports car Chevy Camaro.
The Chevy Camaro and the Dodge Challenger can last between 150,000 miles and 200,000 miles.
Both reviewed reliability scores of 3.5 out of 5 by the Repair Pal. These both have received the same 84 out of 100 by J.D. Power.
The basic V6 engine in the Dodge Challenger produces 305 and 268 horsepower, respectively, while the four-cylinder engine in the Camaro just cannot keep up. The Challenger gets the top spot when it comes to pure high-octane performance.
The maintenance and repair cost of the Dodege Challenger is more than the Chevrolet Camaro.
The Camaro is said to be more fuel-efficient than the Dodge Challenger.
The cost of owning both vehicles is almost the same and ranges from $30,000 or so.
Both of the vehicles are excellent in terms of longevity and reliability.
But you might have to look at other aspects and consider what you are looking for in a vehicle to decide which one to buy.
Related: How Many Miles Will A Dodge Challenger Last?
Life Expectancy Of Chevy Camaro Car Parts
I'll go over the essential components of the Chevy Camaro in this section to understand them better.
You need to be familiar with them to quickly remedy the issue before it becomes more serious. Make sure you finish reading since I'll consider the things that can affect its lifespan.
Average Lifespan Of Chevy Camaro Brake Pads
Your braking behavior determines the brakes and brake pads' lifespan.
If you regularly navigate stop-and-go traffic, your brakes may debilitate sooner than an individual who mostly travels on the interstate.
If you adopt excellent braking manners and maintenance, your brakes should last anywhere from 40,000 miles up to 60,000 miles.
After every 5000 miles, have your brake rotors examined. This is merely a precautionary measure. If the width of the rotor has narrowed too considerably, it should be replaced.
Average Lifespan Of Chevy Camaro Battery
Although this varies depending on driving habits, weather conditions, battery classification, and other factors, Chevy Camaro batteries normally last 3 to 5 years.
By avoiding leaving your Camaro battery alone for an extended period, you can extend its life. You can extend its life by sometimes turning on your battery.
Batteries are extremely expensive, let alone the additional labor required.
Keep in mind that it is time to repair the batteries if your car takes an extended time to turn on when you whirl the key or if the battery connections and wires worsen quickly.
Average Lifespan Of Chevy Camaro Tires
The lifespan of the tires is determined by how you drive and brake.
Because they are sports cars, most Chevy Camaros are said to be driven extremely hard. If you're not racing your Camaro, it is recommended to be driven slowly.
Determine your tires to last 15,000 miles up to 20,000 miles or limited if you drive aggressively or race frequently.
Tires may last for up to 50,000 miles on average. You must keep in mind that tires, like brakes, also require regular maintenance.
The probability of damage is affected by the road covering, landscape, driving attitude, and many other things.
Other than that, you should know that wheel balance and rotation might help extend the life of your tires.
Average Lifespan Of Chevy Camaro Transmission
Now, numerous automobiles on the road are still equipped with the factory-installed transmission system.
It is said that the transmission system should last at least 100,000 miles on the odometer.
This indicates that if you treat your Camaro gently and keep up with maintenance regularly, you may expect it to survive up to 200,000 miles on the odometer as well.
Furthermore, it is worth mentioning that towing affects the transmission system to overheat as well as wear down more quickly.
Average Lifespan Of Chevy Camaro Spark Plugs
The spark plugs in the Chevy Camaro do not require to be changed very often. They can run for up to 100,000 miles on the odometer and still perform well.
It is worth mentioning that spark plugs are known to be one of those automotive parts that you often overlook.
Spark plugs are readily damaged and can cause serious automotive difficulties in a short period.
Make sure to schedule regular maintenance appointments for the technician to inspect the plugs.
Average Lifespan Of Chevy Camaro Key Fob
The driver's behavior determines how lengthy a Chevy Camaro key fob will last. Because it can fail faster than the key fob, the battery will have to be rehabilitated more regularly.
Furthermore, it is possible that continuously shutting and opening the vehicle will cause the battery to burn out shortly. On average, the battery should last three to five years.
But you need to know that it is time to rehabilitate the battery in the key fob that isn't responding quickly, or you have to repeat yourself.
What Is Good Mileage For A Used Chevy Camaro?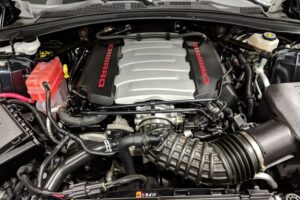 A Chevy Camaro with 75,000 or 100,000 miles on the odometer is contemplated as an excellent mileage vehicle.
If you buy it with higher mileage, then it is a risky investment due to the increased risk of awful internal part failure.
This is why getting a vehicle with fewer than 100,000 miles on it is ideal so you can get the best experience while preventing severe and costly problems.
When large numbers are achieved, significant parts like engines as well as transmission systems are further likely to fail.
Before buying a used Chevy Camaro, check the vehicle's maintenance history and have a professional inspect it for major concerns.
How To Increase How Long Your Chevy Camaro Last
Here are some tips for expanding the life of your Chevy Camaro, but bear in mind that modifications take time to manifest.
With that in mind, here are some tips for keeping your Camaro running longer.
Maintain a constant status of condensation within the car.
Maintain a thorough understanding of all help and maintenance records.
Wash your automobile on a regular basis to remove mud and debris that can cause rust as well as failure.
High-quality liquids and components should be used.
Any modifications that have an impact on performance should be prevented.
It is suggested that you use soft driving techniques.
Regularly inspect the engines, coolant, transmission, and other elements for any unusual indicators.
Keep your car in the garage to keep it safe from certain aspects, and drive carefully to extend the existence of your tires, brake pads, as well as batteries.
Keep in mind that if your Chevy Camaro is an aged or used model, executing these supervision jobs regularly is required, but in some cases, you may need to spend additional time and money on them to guarantee that they survive longer.
Make sure to follow all of these tips and remain consistent if you want to attain great results.
Problems That Limit The Life Of Your Chevy Camaro
When it gets to the Chevy Camaro issues, keep in mind that they can decrease the vehicle's accomplishment its longevity, as well as compensate for a lot of money to fix.
Make sure to read this to discover how to unravel the problems promptly as well as effortlessly.
1. Windows Grinding And Making Noises When Rolled Down
Declining window regulator rivets produce disturbance related to the windows swiveling up and down. When this component fails, the window will no longer stay upright.
Then, because of tension, the inside door pads wash away, causing the window to shake and bang, as well as scratching the glass.
Replacement of the door's pads, as well as rivets, will solve the problem.
If the window becomes caught when turning it up or down on delinquent models, it's likely due to a motor difficulty. It will be fixed by replacing the motor.
2. Dim Lights
A broken electrical alliance is frequently linked to the loss of illumination in brake lights as well as taillights. The crisis can be solved by replacing the electrical sockets.
It's preferable to renew both sides of the Camaro's brake and taillights at the exact time since if one fails. The other will most likely fail as well.
3. Engine Overheating
From 1990 to 2011, the most common water pump coolant leak in Camaro was documented.
The engine is unable to cool properly due to the fault of the coolant from the water pump. The engine could be damaged if the situation is not resolved.
The water pump must be replaced to resolve this issue.
4. Fuel Pump Issues
If the fuel pump filter is not reinstated as required, Chevy Camaro built between 1999 and 2002 may encounter a fuel pump casualty.
Replacing the fuel filter every 30,000 miles is a reasonable method to avoid a fuel pump downfall.
5. Leaking Engine Oil As Well As Coolant
It's feasible that an internal coolant leak occurs, resulting in the mixing of coolant and engine oil.
Using a coolant as well as an oil combination in a Camaro could result in catastrophic engine destruction.
The intake manifold gasket must be rehabilitated to rectify leaks, avoid oil and coolant leaks, and assist prevention of engine harm to the Camaro's engine.
What To Look For When Buying A Chevy Camaro
This data will assist you in determining whether or not to purchase a Chevrolet Camaro.
Follow this advice for all automobiles to avoid buying a problematic vehicle.
Drive about for a while.
Make sure there is no smoke coming out of the tailpipe while driving.
Glimpse at the engine and gearbox systems of a used automobile to see how many times the components have been reclaimed.
Check for any rattling or shuddering sounds throughout the trial drive.
Analyze complaints, recalls, and other difficulties from each age.
Look at the best and worst model years to differentiate it from other automobiles.
Problems, their causes, and how to solve them.
Competitors.
Advantages and disadvantages.
Affordability.
Safety and reliability.
These are the things to think about while buying a Chevrolet Camaro.
If you want the optimistic model and a promising experience, study everything you can about these aspects. Stay away from the worst model years 2010, 2014, and 2016.
Related: Best And Worst Years For Chevy Camaro
Frequently Asked Questions
Q1. Is The Chevy Camaro A Reliable Car?
Yes, the Chevy Camaro is a reliable vehicle. The Chevrolet Camaro has a 3.5 out of 5.0 reliability rating, placing it 21st out of 24 mid-size automobiles on the RepairPal.com website.
In the meantime, J.D. Power has given the 2021 model year an average quality as well as reliability score of 80 out of 100.
Q2. Does Chevy Camaro Have A Lot Of Problems?
Over the course of 25 model years, Camaro owners have filed 422 complaints.
The Chevy Camaro has been placed 20th in total reliability out of 40 Chevrolet vehicles using the PainRank system, including some engine as well as interior problems.
Q3. Is It A Good Idea To Buy A Used Chevy Camaro?
Yes, it is a good idea to buy a used Chevy Camaro. Camaros have a strong status for dependability, and if driven properly, they will survive a long time.
The 2016 Camaro, for instance, came with a 3-year/36,000-mile extensive warranty as well as a 60,000-mile/5-year powertrain warranty.
Q4. Does Chevy Camaro Rust Easily?
The Chevy Camaro does not exactly have rust problems.
However, it will depend on the place you reside, especially the weather conditions and how much maintenance you provide to avoid rusting from happening.
It is also worth mentioning that the Chevy Camaro is designed to withstand rusting. It does, however, come with a 6-year rust warranty against corrosion.
Q5. Is Chevy Camaro Expensive To Maintain?
During the first ten years of ownership, a Chevy Camaro will amount to roughly $7,015 in maintenance as well as repairs.
This is $156 less than the industry standard for famous coupe models. During that time, a Camaro also has a 20.36 percent probability of needing extensive repairs.
Conclusion
So there you have it: a well-known muscle car that is both powerful and efficient in performance.
When it comes to the subject of how long do Chevy Camaros last? Though, the answer is quite clear but it depends on how you drive and maintain the vehicle.
Although the Camaro is a tough as well as an efficient sports vehicle, overworking it or running it too quickly is not advised.
The vehicle's life expectancy can be reduced when it is stressed. I hope you found this article on the Chevrolet Camaro to be informative as well as helpful.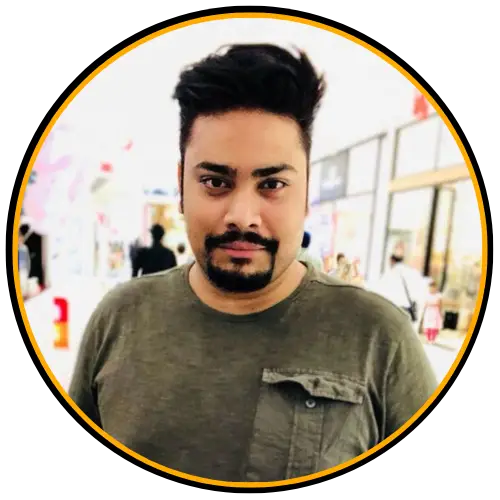 I am Tahir Azam, and I have been writing amazing articles for TaxiHack for as long as I can remember. I know everything that is to know when it comes to automobiles and is always on top of industry news and developments. While I am not an expert by any means, I pride myself on knowing the ins and outs of many different problems and, of course, their solutions. The articles on our website are some of the best and well-researched content that you will find, and I spend countless hours making sure this remains to be true. This is why I ask you to take your time out and read some of my articles, especially if you find a topic that resonates with you or is something you are looking into. This way, you will find the perfect mix of information and tips on your desired topic. Learn more about Tahir.