The Camaro, also called a modern muscle car, has been in the market for quite some time.
Owners have loved it, thanks to its performance and overall features. With six different body styles, you can get down to how you can get your Camaro customized.
Although recent models of the Camaro have proven that Chevrolet has become an extremely reliable brand, when it comes to buying some of the older models of the car, you must be aware of some years, which have caused a lot of problems.
With this article focusing on the best and worst years for Chevy Camaro, you will understand the importance of this article once you read through it.
Let's list down all of the years before we get into the details.
Best Years for Chevy Camaro:
2019
2020
2021
2018
2001
2000
Worst Years for Chevy Camaro:
2010
2013
2014
2015
2011
2012
Some of you may be confused with the list that has been given but don't worry.
Everything will be explained so that you can understand how these models have earned their respective positions.
So, without any further ado, let's get straight into it!
List Of The Best Years For The Chevy Camaro: What Years To Buy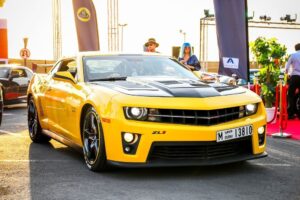 We will be beginning with the models of the Camaro that have been tried and tested by users and had mostly positive remarks.
These models are so good that you can buy them without any research.
#1 Best Year: 2019 Chevrolet Camaro
Taking up the first spot is a three-year-old model of the Camaro.
This 2019 model has been dubbed by many as one of the most reliable ones Chevrolet has put out yet. The car has options for a V6 or a V8 engine, which are extremely powerful on the road.
The driving experience of the 2019 Chevy Camaro is also top-notch, thanks to its improved handling. The ride quality of the 2019 Camaro is great.
You will not feel like taking a break, even during long rides. The interior is also of high quality, making this model an amazing one to consider.
#2 Best Year: 2020 Chevrolet Camaro
The 2020 Chevy Camaro model has scored a lower place than its predecessor.
This is because vert minor changes were introduced, which makes the 2019 version more viable in terms of price.
The 2020 model is still a superb vehicle. The engine can produce an authentic muscle car experience, which many people love.
Although the comfort level and the interior are great, the technology used by Chevrolet may feel lacking to some people.
There is no denying that the infotainment system is excellent and is quick, but missing features such as active safety is a downgrade.
#3 Best Year: 2021 Chevrolet Camaro
The latest and greatest model of the Camaro has earned the third spot on this list.
The reason is the same, as new changes are minimal, the 2019 and the 2020 models provide a better price to performance ratio.
Whether you pick the V6 engine or the V8 one, you can expect a solid drive experience.
Combine this with Chevrolet's adaptive suspension, and you will be getting an unparalleled ride experience.
Despite having a beefy engine under the hood, the 2021 Chevy Camaro can go up to 25 mpg for the V6 engine.
That is pretty good! The comfort level is good, but some may feel like the bottom cushion is too tight. This falls on personal preference.
#4 Best Year: 2018 Chevrolet Camaro
Coming in fourth place is the 2018 Chevy Camaro. This car model is perfect for those looking to get the car, with the latest looks, but on a slightly constrained budget.
Whether you pick the V6 engine or the V8, you will be stunned by the drive quality of this car.
The 2018 model has a decent infotainment system, which is responsive and does not lag too much.
There are two reasons this one has earned a lower spot than its successors. Well, the trunk space is less, which some people may dislike.
#5 Best Year: 2001 Chevrolet Camaro
Taking a huge jump back in time, arriving in fifth place is the 2001 Chevy Camaro. Many of you may be thinking that this might be a mistake, but it is not.
This two-decade-old model is a monster by all standards. It can produce 310 HP, which is a lot for this old.
The 2001 Camaro lacks in the technology department, but it makes it up with its stunning drive quality.
This model does not even face storage space issues, which is a plus! It is the perfect option for people looking to get a second vehicle or their kid's first car.
#6 Best Year: 2000 Chevrolet Camaro
Finally, coming in the sixth and final place is the 2000 Chevy Camaro. This model is one of the most reliable yet, beating more than a decade worth of cars.
Although the looks may not seem appealing to some, the 2000 Camaro is, without any doubt, a beast on the road.
There is one caveat of owning this 22-year-old model. The choice of materials used for the interior is not of high quality.
Other than that, it is a fantastic car, which provides amazing handling. If you can find one with low mileage on it, then you should snag one up.
List Of The Worst Years For The Chevy Camaro: What Years To Avoid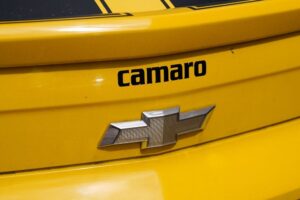 This section of the article will focus on the second list provided in the introduction.
These models have been chosen because they have proven to be extremely unreliable.
It would be better for you to avoid most of them, as they are not worth it.
#1 Worst Year: 2010 Chevrolet Camaro
If you are looking to go the opposite way and want the most unreliable Camaro that has ever entered the market, then the 2010 Chevy Camaro model is the one you should get.
This one has proven, on multiple occasions that it should not exist. You should stay as far away from this model from the engine to transmission issues as possible.
Unfortunate owners of the 2010 Camaro complained that the timing chain would wear out very quickly. The engine would also die while driving, which is pretty dangerous.
The transmission system would make shifting difficult and would produce grinding noises too. Some users also complained about the airbag light coming on, which scared them.
#2 Worst Year: 2013 Chevrolet Camaro
Coming in second place is the 2013 model of the Chevy Camaro.
Although transmission issues were fixed by this time, there were still a lot of issues, especially related to the engine and the electrical system.
The radio system and the air conditioner would short out, requiring a replacement. The vehicle would also enter limp mode without any reason.
The engine on the 2013 Chevy Camaro was prone to many issues. The brakes would squeal, making the driving experience less pleasant.
There were reports of engine failure and unintended acceleration, which even caused accidents.
#3 Worst Year: 2014 Chevrolet Camaro
Most of the engine issues were solved by 2014 Chevy Camaro, but there were still a lot of other unreliable systems.
There were common complaints about the key not being pulled out of the ignition switch. The radio and the Bluetooth would also not work.
Some owners even complained that the indicators would stop working in cold temperature conditions.
The battery on the 2014 Camaro was known to drain extremely quickly. This means the system may be drawing too much power.
There were frequent complaints of the gauges and the remote start feature not working, which is extremely inconvenient.
#4 Worst Year: 2015 Chevrolet Camaro
The fourth model of the Camaro was unveiled seven years ago. This 2015 Chevy Camaro came one year before the generational upgrade.
One would expect it to be a reliable vehicle, but they would be wrong. Many complaints about the key getting stuck in the ignition and the touch screen being completely blank.
The electrical system on the 2015 Camaro was also plagued with issues. The vehicle would not start due to malfunctions in the electrical system.
The engine would also often die while driving. This is extremely dangerous and can lead to a serious accident.
#5 Worst Year: 2011 Chevrolet Camaro
Arriving in fifth place is a Camaro model that you can consider. Although the 2011 Chevy Camaro model is more than a decade old, it is still surprisingly capable.
That said, it does have its fair share of issues, which have helped it earn a spot on this list. The most common problem was that the airbag light sensors would come on.
This is dangerous because they could deploy at any second. The engine had some issues too, on the 2011 Chevrolet Camaro.
Owners complained that the CEL would come on without any reason. There were also a few reports of excessive oil consumption, which meant owners needed to refill it quickly.
#6 Worst Year: 2012 Chevrolet Camaro
Finally, arriving in the sixth and final place is the 2012 Chevy Camaro. This model was released a decade earlier and is better than all others present on this worst year list.
There were engine issues, such as vibrations, unexpected engine failure, and more. They made driving the vehicle impossible at times.
The air conditioning was also not reliable. The system would blow out hot air when on cool mode and cool air when the heater was turned on.
This frustrated many users, especially those that live in extreme temperature conditions.
What Are The Most Common Problems With The Chevy Camaro?
Now that all of the important years of the Chevrolet Camaro have been discussed in detail, we will now be moving on and checking out the most common issues that buyers have had to face over the years.
It is recommended to read this section in its entirety.
1. Starting Issues
You will not believe it, but the most common complaint that users have had over the years is the Camaro's starting problems. People complain that their vehicles will not start at all.
The interesting part is that this is not due to a fault in the engine or the battery. There is a mix of signals which prevent the vehicle from turning on.
The anti-theft system and the raised chip key have their signals crossed, which results in this issue. The problem has also been reported due to wires of the ignition lock cylinder fraying.
Fixing the problem requires you to replace the cylinder entirely. Getting hands-on parts is difficult, which may frustrate some users.
2. Failure Of The Power Windows
Next up is another very frustrating problem. Whether it be too hot or you just want to smoke, pulling the power windows down is a basic task that should not cause any issues.
Well, that was certainly not the case with the Camaro. The power window motor would fail, which can only be replaced.
The replacement of the motor is a moderate $250. You can expect the problem to never return once you get it changed.
This problem is annoying because it prevents owners from doing the basic things that they need daily. Chevrolet messed up on this one.
3. Water Leakage
Next up is a problem that is extremely frustrating to have. Several complaints have been about water leaking inside the cabin when driving in rainy conditions.
The problem is mainly due to the use of T-Tops. Although the Camaro is a vehicle that has been built to drive on all terrains, it looks like Chevrolet forgot to consider the weather.
Unfortunately, there is no solution available for this problem. Owners have tried to replace the vehicle's weather stripping, which yielded no results.
This is a major design flaw, and, surprisingly, Chevrolet shipped its vehicles in such a fashion. So, if your Camaro has T-Tops, you should avoid driving in the rain.
4. Issues With The Gas Cap
The final issue on this list is another very common one. Owners of the Camaro have often reported that the gas cap wears out very quickly on the Camaro.
On average, you can expect the issue to pop up after driving for around 70000 miles. It can be identified with the check engine light, which will illuminate.
Although the problem is not serious, what is annoying is that wearing off the gas cap triggers the CEL.
If you don't know what you are looking for, you may spend a lot of money on diagnosis, only to find out your engine is in working condition.
Replacing the gas cap is a fairly straightforward procedure, and you can expect to pay around $100 to get the job done.
Frequently Asked Questions
Q1. Are Camaros Reliable After 100k Miles?
Yes, it is. A Camaro is expected to last around 150000 to 200000 miles. So, if you buy one that has 100k miles on the odometer, you will not have to worry too much.
But you must keep in mind that you will not be getting the same lifespan as a new vehicle. Plus, vehicles that have crossed the 100k limit tend to have more problems.
Related: How Long Do Chevy Camaros Last?
Q2. What Year Camaro Body Style Change?
The Camaro has received many body style upgrades over the years. The first generation was introduced from 1967 to 1969.
The first upgrade was in 1970, which lasted until 1981.1982 saw another generational upgrade, which lasted for a whole decade, until 1992.
The fourth-generation was in production till 2002, from 1993. After being discontinued, the Camaro returned in 2010, keeping its shape for five years until 2015.
The sixth-generation was unveiled in 2016 and is still being manufactured.
Q3. Is Camaro Or Mustang Better?
The Camaro and the Mustang have competed for a long time, providing maximum sports features at a relatively lower price tag. They trade blows with one another.
After considering everything, the Camaro pulls ahead against Ford's offering. It offers a better drive, thanks to it being 100 pounds lighter. It is also more reliable than the Mustang.
So, the winner among the two is the Chevrolet Camaro.
Q4. Why Are Used Camaros So Cheap?
As the Camaro has been designed to provide users with maximum performance at a low price, you will be able to find its used variants at an even lower price.
The reason for this is because new ones are cheap too. It must be noted that if you find one too cheap, it may have problems.
It may have been in an accident or, worse, had its engine replaced with a weaker one.
Q5. Is Camaro An Everyday Car?
People who love powerful vehicles but don't want to sacrifice practicality choose the Camaro. Although it is a muscle car, the Camaro can be used as an everyday car.
It offers decent storage space has a four-seater design. The fuel economy is not great, especially in the V8 model, which you must keep in mind.
Other than that, it is a fantastic option to consider.
Conclusion
Rumors are strong that the Camaro will officially be discontinued in 2023. So, if you want to buy a used one, now is the time.
In this article of the best and worst years for Chevy Camaro, plenty of models surprised me just as much as you.
If you buy one, you should make sure that it is not one from the worst model list. I recommend the 2019 or 2018 model because they have the latest and greatest features.
I hope this article helped you decide which muscle car model will be suitable for you.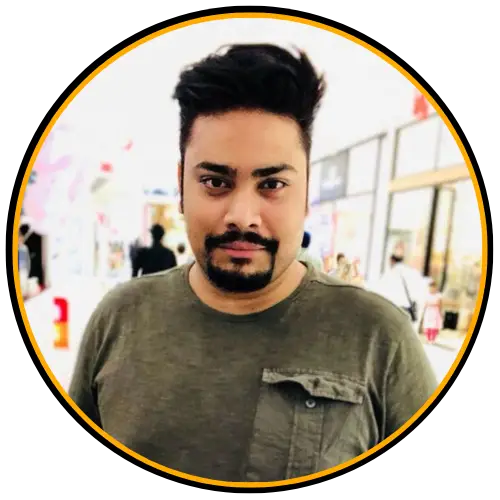 I am Tahir Azam, and I have been writing amazing articles for TaxiHack for as long as I can remember. I know everything that is to know when it comes to automobiles and is always on top of industry news and developments. While I am not an expert by any means, I pride myself on knowing the ins and outs of many different problems and, of course, their solutions. The articles on our website are some of the best and well-researched content that you will find, and I spend countless hours making sure this remains to be true. This is why I ask you to take your time out and read some of my articles, especially if you find a topic that resonates with you or is something you are looking into. This way, you will find the perfect mix of information and tips on your desired topic. Learn more about Tahir.