Drives are meant to be smooth and comfortable for you and your passengers.
Most vehicles come with equipment that helps keep your vehicle from bouncing and vibrating. Cars and Trucks come with struts and/or shock absorbers.
Unfortunately, these shock absorbers with time, become worn down, or you may have started with poor quality shock absorbers from the day you bought your vehicle.
The best shock absorbers for smooth ride I have found is the Bilstein 24-186728 Shock Absorber.
To see the other options I found to be a great choice for shock absorbers for your vehicles, keep reading below!
7 Top Rated Smooth Ride Shock Absorbers Comparisons
1. Bilstein 24-186728 Shock Absorber
TOP PICK
Starting strong are the shock absorbers by Bilstein.
The 24-186728 Shock Absorber has proven to top all dampeners out there because of their superior build quality, which provides an extremely smooth, comfortable, and vibration-free ride.
These shock absorbers are made for trucks and SUVs because they have more weight and put a lot of stress on the installed shock absorbers, which do not allow them to function properly.
The Bilstein dampeners are built for this purpose and more. They can be used in almost any uneven and rough terrain, and you will have an experience that you will never forget.
These shock absorbers belong to the 5100 series, which means they use Bilstein's patented digressing valving, which has the quickest response time to changing surfaces than any other available on the market.
The Bilstein features a monotube design, which means all the parts are fit inside a tube. The upper section contains the hydraulic fluid, and the bottom one is filled with gas.
They are separated by a free-flowing piston, which prevents them from mixing and preventing foaming, which improves the responsiveness.
What sets it apart from a twin-tube design is that even lighter movements produce a response that creates a cushioning effect.
The gas pressure almost instantly increases to provide the required resistance on more rough and quick turns and bumps.
So, the monotube design has variable resistance, which adapts itself according to the situation.
I found that the Blistein 5100 Series Shock Absorbers are manufactured in the USA or Germany, which means that they have been made only with top of the line materials.
They are even coated with zinc to reduce wear and tear.
There have been reports by some buyers who complained that their product degraded after one year of use.
Some have also received faulty items that do not perform adequately.
PROS
Excellent performance
The full separation between gas and fluid
Adaptive resistance
Increased comfort
Lifetime warranty
CONS
Performance issues in a few units
Some units have less lifetime
Finally, the Bilstein dampeners provide the user with unmatched performance in any driving condition, whether on-road or off-road.
But there have been cases in which some of these units may come out defective, but even that is covered with a lifetime warranty.
2. Monroe 58640 Shock Absorber
Monroe is a world-renowned manufacturer when it comes to manufacturing shocks.
They provide excellent performance and comfort-levels, which cannot be compared with any other manufacturer out of this list.
They have a quick adjustment to varying road conditions to ensure you get a smooth and relatively bump-free ride.
Like the Bilstein ones, the Monroe 58640 Shock Absorber has a monotube design, which provides superior performance compared to twin-tube dampeners.
This design also adapts much quicker to changing terrain conditions.
Each shock has Monroe's Positive Sensitive Damping (PSD) technology, which, when paired with heavy calibrated coil springs, provides a mind-blowing comfort level.
The all-weather fluid also plays an important role in reducing reaction when the rod moves, enabling smooth movement.
The Fluon banded piston provides a perfect seal between the piston and pressure tube, which improves control and durability.
The Monroes come with a limited lifetime warranty, which is valid and usable for as long as the buyer still owns the vehicle on which the shocks were installed.
So, if you keep your vehicle with you, then this is a risk-free buy because the dampeners are covered in a lifetime warranty.
So, if any manufacturing defect arises during your usage, they will be replaced free of cost.
These shocks have been known to lift some vehicles more than their stock settings, which do not compromise on performance or comfort but may take some time to get used to.
They are also a bit expensive.
PROS
All-weather fluid
Monotube design
Lifetime warranty
Reduced resistance
CONS
Little bit pricey
Raises the vehicle 
All in all, the Monroe shock absorbers provide excellent performance and design, which enables your vehicle to perform to the best of its abilities.
But all of these features come with a bit higher price tag.
3. KYB MonoMax 565102 Shock Absorber
KYB is one of the best suspension manufacturers available. All their products provide efficiently and have been priced very reasonably for what they offer.
So, when they started manufacturing after-market shocks, combining their suspension knowledge with their new shocks was bound to produce results, and they did.
The KYB MonoMaz 565102 Shock Absorber is used by millions of people worldwide, and there have been little to no complaints regarding performance.
KYB's MonoMax series is one of the best available out there.
They have been specifically designed for vehicles with larger tires such as trucks and SUVs because they exert a lot of pressure on the stock shocks, which does not perform them adequately.
The MonoMax are built to withstand such pressure and not compromise on comfort and performance. These shocks can be used in almost any heavy-duty vehicle out there.
They provide up to 40% better damping power than standard shocks. Like the first two, the MonoMax 565104 features a monotube design that provides high durability and control.
The piston used in the MonoMax is zinc coated to prevent wear and tear. It also provides the perfect seal.
The rubber boot also protects the shaft from dirt and debris, which may compromise the seal's integrity.
This is appealing for people who frequently take their vehicles off-roads for work or leisure purposes. So, the thick rubber seal prevents small rocks and sharp objects outside.
Conventional shock absorbers have a problem of fluid leaking, which causes shock failure and even puts the vehicle and the driver at risk.
The MonoMax has a chrome-plated rod which is completely smooth and provides very little resistance.
The only drawback to owning these is that the bushings may not be compatible with all vehicles, requiring replacement.
PROS
Less resistance
Monotube design
Leakproof
Lifetime warranty
Dirt and debris protection
CONS
Bushing compatibility issue in some vehicles
The MonoMax provides the user with excellent performance, and for the price, nothing can beat them.
The only problem with them is they may not be compatible with some vehicles, which leads to many inconveniences.
4. ACDelco 580-435 Front Shock Absorber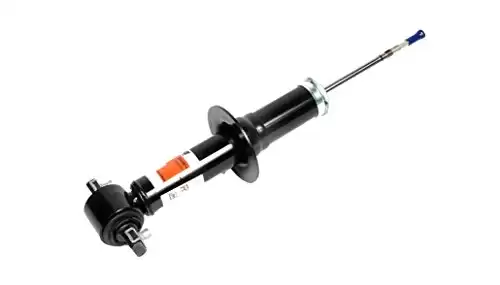 ACDelco is a manufacturer that I have reviewed various times because they provide high-quality car batteries and dominate most lists.
So, it should be no surprise that their shock absorbers provide top of the line performance.
The fourth place is the 580-435 Front Shock Absorber by ACDelco, which comes with a chrome-plated piston rod that prevents rust and corrosion.
They are extremely durable and can be used on all road surfaces in any weather condition.
Because these dampeners use gas, they provide excellent performance and instantly adapt to changing road conditions.
They are the best available option when replacing OEM shocks, which provide most of the subpar performance.
The ACDelco shocks even ship with all the required parts needed for a complete replacement.
With their shocks, ACDelco provides the user with a limited lifetime warranty in which the warranty is valid for the period the user owns the car in which the shocks were installed.
If any manufacturer defect arises due to poor workmanship, they will be replaced free of cost.
So, these shocks can be bought without any tension as they are covered with a warranty, which can be claimed at any time.
The shocks are very expensive, and there have been reports failing on users after short time intervals.
PROS
Very little resistance
Best replacement shocks
Rust and corrosion-proof
Can be used in any road condition
CONS
Very expensive
Some units fail after short usage
Lastly, these shock absorbers are the finest option for replacing OEM shocks as they provide excellent performance and are covered with a lifetime warranty.
5. Gabriel 43162 Rear Shock Absorbers
Gabriel is another manufacturer that is regarded worldwide because of its quality suspension systems. They manufacture one of the best shock absorbers on the market.
These are mostly designed for excellent comfort and power and to provide great stability and control compared with OEM shocks, which do not provide adequate performance on heavy vehicles.
The shock fade is also much lesser on the 431622 Rear Shock Absorbers because of the tube that dissipates heat much quicker than conventional shocks.
Shock fade is the failure of shocks due to certain conditions such as high temperature, which causes cavitation.
Cavitation is the formation of bubbles in the oil, which prevents the shock from working properly.
So, the reservoir tube solves the problem by making heat dissipation much more efficient and quicker.
So, you may use your vehicle for long intervals of time and not worry about reducing their lifetime.
Gabriel shocks also use spring assists that combine shock and spring technology that provides improved stability while retaining ride height.
This also does not compromise on the vehicle's driving comfort, which is caused by most aftermarket shocks.
I found that Gabriel 43162 Shocks also come with a limited lifetime warranty, which can be claimed and valid until the point when the vehicle is not owned by the person who bought the shocks anymore.
Unless that happens, they are completely covered in a completely free replacement, which can be claimed if any manufacturing defect arises.
The only major con with this shock pair is that it does not come with any mounting hardware, which has to be bought separately and causes inconvenience.
PROS
Chrome-plated piston
Better heat dissipation
Good seal
No change in vehicle height
The Gabriel shocks provide great performance and are priced very reasonably.
One major reason for the decent price tag is that they have no mounting hardware with them that has to be bought separately.
6. Monroe MA822 Max-Air Shock Absorber
Another Monroe shock absorber makes its way into this list because of their top of the line shocks that provide excellent performance and control.
They are perfect for trucks and vehicles that have to tow or carry heavy loads.
The MA822 Max-Air Shock Absorber can be deflated and inflated to a great extent, from 20 psi up to 150 psi, thanks to the large air chamber, which means the vehicle's height can be adjusted easily with no compromises on comfort, durability, and performance.
The full displaced valve offers greater compression, which provides an even ride.
The air sleeve is lubricated for reduced resistance and better movement when driving in rough terrains.
This model also has a monotube construction, which comes with a hardened piston rod that provides better control and less resistance.
These shocks have been designed to be used for the rear of the vehicle. They are not built for the front of vehicles even though they fit perfectly on some occasions.
Just like the Monroe 58640, these shocks come with a limited lifetime warranty.
This means that the warranty is valid for as long as the vehicle in which the shocks were installed is still owned by the user who bought them.
And, they are eligible for a free replacement whenever a manufacturing defect arises.
The two major drawbacks to these shocks are that there no airline fittings included in the box; hence they have to be bought separately.
There is also no hydraulic lockout that prevents the airbags from damaging.
PROS
Large deflation and inflation range
Less resistance
Monotube design
Lifetime warranty
CONS
No airline fittings
No hydraulic lockout system
Summing everything up, the MA822 provides you with a satisfactory experience and is very reasonably priced.
They are even covered with a limited lifetime warranty, so you can buy them without any tension.
But there has to be extra expenditure because no airline fittings are included with the box.
7. Detroit Axle 80370-6 Complete Absorber Set
What is better than a pair of replacement shocks?
A full set containing struts and shocks for a complete do over of a vehicle's suspension system.
The set works very nicely for vehicles that have been using OEM shock absorbers and struts.
Detroit Axle takes the last place on this list, but that should not be considered as all the dampeners were chosen because of their outstanding performance.
The Detroit Axle 80370-6 Complete Absorber Set performs just as well compared to others on this list, if not better.
The manufacturer itself is quite popular throughout the world because of their reliable suspension systems.
These shocks provide a cushion against pit holes and jump in an unparallel manner. They have been built with the exact OEM specifications so you can buy them tension free.
The shocks even come with all of the required mounting equipment so that you can do it at your home without investing in a mechanic.
The Detroit Axle shocks are recommended for lighter vehicles such as SUVs and cars as they cannot handle the extreme weight of trucks and other heavy vehicles.
The main drawback to owning these shocks are that they are quite expensive and come with only a 10-year warranty, which is a lot.
Still, when compared to the lifetime warranties provided by other manufacturers, it seems unappealing.
PROS
Built with exact OEM specifications
Great cushioning
Reliable performance
CONS
Expensive
10-year warranty
Summing everything up, these shocks provide decent performance and are reliable.
But, they are expensive and come with only a 10-year warranty, which should not be the case when they are priced so high.
Frequently Asked Questions
Q1. Do Shocks Make My Ride Smoother?
Yes, shock absorbers do make your ride smoother and more comfortable.
Most vehicles come with built-in struts or shock absorbers to help absorb energy from your car driving over unstable or bumpy roads.
If, however, you feel that your shock absorbers are not doing their job due to experiencing a rough ride, then you may need to invest in shock absorbers.
Q2. Do Shock Absorbers Affect Quality?
Good shocks from reputable manufacturers completely change how a car performs.
They provide much more stable handling and improve control and off-roading capabilities because they are built to withstand such use.
Always use shocks from renowned manufacturers so you can get the best out of your vehicle. The change in the ride's quality is day and night due to increased contact with the ground.
Q3. How Do I Know If My Shock Absorbers Are Worn?
Shock absorbers on cars and trucks can be located. They can be physically checked for leaking fluid and corrosion, which may tell you what is wrong with your vehicle.
Another way that confirms faulty shocks is that the vehicle bounces too much and dips too low while braking.
The vehicle also vibrates when driving on a smooth surface such as a road. All these identifiers point to one thing, worn-out shocks.
Q4. How Do Shock Absorbers Smooth Out A Vehicle's Ride?
Shock absorbers help bounce back the movement of the springs of a vehicle. If to be explained precisely they are hydraulic pump like devices.
It makes sure that your vehicle's tires are in a smooth collision with the road, so the braking and safety control systems of your cars work smoothly.
Q5. How Long Do Shock Absorbers Last?
All the shocks listed above can last considerably longer than the pre-installed ones.
They last around 50000 miles in all vehicles, while the after-market ones can be used for up to 100000 miles, considerably more than the stock ones.
This is because of reinforced durability and top of the line craftsmanship, which plays an important role in the shocks lasting much longer than the stock ones.
Q6. Do Shock Absorbers Support The Weight Of The Vehicle?
It is a common misconception that shock absorbers also support the weight of a vehicle.
They have only two tasks, controlling the suspensions and making sure the tires are on the ground at all times.
In layman's terms, they absorb the road shock, which is felt as vibrations when poor quality shocks are used.
The weight is supported by the springs, which are a part of the suspension system.
Conclusion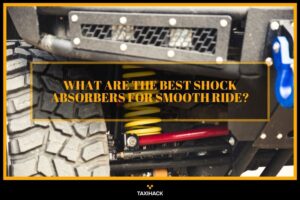 You have reached the end of this article, and I can only hope that it may have helped you finalize your decision to choose the best shock absorbers for smooth ride.
I would prefer the Bilstein 24-186728 Shock Absorber that takes the first spot because they provide the excellent performance, stability and give you the smoothest drive of all the dampeners listed above.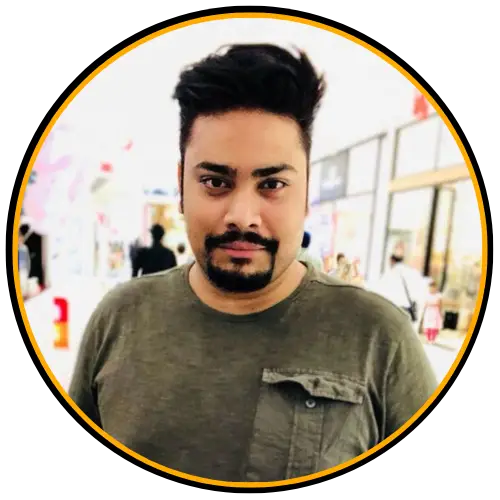 I am Tahir Azam, and I have been writing amazing articles for TaxiHack for as long as I can remember. I know everything that is to know when it comes to automobiles and is always on top of industry news and developments. While I am not an expert by any means, I pride myself on knowing the ins and outs of many different problems and, of course, their solutions. The articles on our website are some of the best and well-researched content that you will find, and I spend countless hours making sure this remains to be true. This is why I ask you to take your time out and read some of my articles, especially if you find a topic that resonates with you or is something you are looking into. This way, you will find the perfect mix of information and tips on your desired topic. Learn more about Tahir.