When you visit the market, you are bombarded with options when searching around for a tonneau cover.
I am not just talking about different brands; I mean different types of covers. You can get hardcovers, retractable ones, one-piece, and trifold ones.
Now, which one to buy?
Each cover has its pros and cons, but I will focus on narrowing down the best roll-up tonneau covers for you to use in this article.
It is an excellent option if you are on a lower budget but are not looking to compromise on ease of use and water resistance.
Well, by the time you reach the end of this article, you will know if a roll-up cover is a good option for you.
7 Top Rated Roll-Up Tonneau Covers Comparisons
1. Truxedo TruXport Soft Roll Up Tonneau Cover
Let me tell you beforehand that this article is going to get extremely competitive. Positioning products was difficult because them being so similar.
Still, the one that stood out from all other competitors is the TruXport Roll Up Tonneau Cover by the brand Truxedo.
I have reviewed products from this company before, and they never fail to disappoint. This one is just another example of the quality of items they produce.
With close to 2000 satisfied customers, the cover is available for the Ram 1500 from 2009 to 2020. That is an excellent compatibility range and covers a decade worth of trucks.
The Truxedo cover has been designed to be as practical as possible. It is made up of durable materials, which help in many situations.
The top of the cover is made from leather-grained vinyl. This is better than simple normal vinyl as you are getting better water resistance and tear protection too.
The cover is also resistant to rain and snow, which is the common failure point for most tonneau covers.
You can adjust the tension of the tarp to keep all water out and keep the bed dry and isolated. Installation of the cover is as easy as it can get. You will be good to go within 30 minutes.
Then, you just need to clamp the rails on the bed, hook up the cover, and you are ready to rumble!
The brand even provides a 5-year warranty that guarantees a free replacement if there are any faults in the product.
Lastly, the most common issue buyers faced was that the product came with missing hardware. This puts a stop to the installation process as you have to wait for the parts.
The box was also damaged, which shows that the company has yet to improve its shipping quality.
PROS
Easy to install
5-year warranty
Water and snow resistant
Tear-resistant leather-grained vinyl
CONS
Missing hardware
Damaged box
Now, nothing is perfect. But the TruXport is the closest you can get to it. The brand still has to solve its shipping issues, but its product is an excellent one.
2. Lund Genesis Elite Roll Up Tonneau Cover
I forgot to mention that most of the brands on this article have been reviewed by me before.
And the fact that they have earned a spot means that their products stand out from the competition.
Well, at least that is what the Elite Roll Up Tonneau Cover by Lund Genesis aims to do.
Available for the 2014 to 208 models of the GMC Sierra, this one goes all out in terms of materials.
The top is made up of a canvas that has been twill weaved. This increases its water resistance over traditional vinyl covers.
You also get better protection against UV rays, dirt, and dust. All in all, you can rest assured that the bed of your truck will remain dry and isolated, no matter the weather conditions.
The cover guarantees easy bed access. It promises to allow you to use every single inch of your truck's cab. You can open it from the driver's side and roll it up neatly.
When closed, you will get a clean and flush look, thanks to the low-profile design of the cover.
The design also ensures that it does not look out of place when installed on your truck. This prevents unwanted attention.
Just like the TruXport, this product is also extremely easy to install. The aluminum rails have to be mounted, and you are good to go.
The brand is even generous enough to provide a limited lifetime warranty which you should consider if you are hesitant while ordering.
Buyers had the same issue as the previous cover. They either received a product with incomplete hardware or a broken cover itself.
Either way, it consumes a lot of time to contact the brand for the missing parts or a replacement product.
PROS
Limited lifetime warranty
Full bed access
Low profile design
Weather-resistant
CONS
Missing hardware
Damaged product on arrival
Companies do need to focus more on how they pack their products and improve that process considerably.
Nor is it beneficial for the buyer, and neither is it for them because they receive poor reviews that deter potential buyers from purchasing the cover.
3. Gator ETX Soft Roll Up Tonneau Cover
This soft roll up tonneau cover by Gator is perhaps the one with the highest number of positive reviews, a little shy of 4000. Now that is impressive!
Buyers certainly saw something in this product, and the fact that they left such positive reviews for it means that they were genuinely impressed with what they received.
Gator ETX is the second cover of this article which has been designed specifically for the Ram 1500.
If you have the truck manufactured between 2009 and 2020, then this product should be on your consideration list.
They have mentioned in their product description that this cover is manufactured in the USA. Some of you may be wondering why that holds any significance.
This ensures that the product is manufactured using the best processes. In addition, strict quality control makes sure that the final product does not have any manufacturing defects.
Moreover, the cover will not hinder you from using all of the bed space of your truck.
On the contrary, you can access 100% of the bed space, making the cover even more attractive than the competition. The brand also provides a limited lifetime warranty with the cover.
The warranty will go out if you transfer ownership of the vehicle to someone else. As far as you are concerned, it is a proper lifetime warranty.
That's not all! The company is also providing a ten-year warranty on the tarp. So, if it tears or cracks due to weather circumstances, you will be able to get a new unit.
This product came with several issues that did not please the buyers. Some buyers received damaged goods while other received covers which would not install properly.
In addition, it would unlatch again and again at high speeds, making it unusable in certain conditions.
PROS
Limited lifetime warranty
Ten-year tarp warranty
100% bed access
Made in the USA
CONS
Damaged product
Latching issue
The brand has an issue in the quality control department. The fact that they are shipping out faulty and broken units is unacceptable.
However, if you do receive a cover in one piece, you are in for a treat.
4. Tyger Auto T1 Soft Roll Up Truck Bed Tonneau Cover
Arriving in fourth place is a tonneau cover from another highly regarded brand by the name of Tyger Auto.
It is another option to consider if you are looking to go all out on durability and strength. Talking about durability, this one is made up of marine-grade vinyl!
It is much stronger than traditional vinyl and has inbuilt crossbars, which help when the cover is fully closed.
The cover also does not prevent you from using the complete bed of the truck. You can use 100% of it and store whatever cargo you want.
For better weather protection, the product is sealed using Velcro strips.
They are present on the sides, and when you combine that with the latch-lock system of the tailgate, you are looking at a wrinkle-free cover that does a decent job at keeping the water, snow, and dust out.
No matter what you choose to store in your truck, it will remain isolated from nature's elements.
The installation of the cover is also as easy as it can get. You can use the cover without using any tools or having to drill holes in the bed.
In addition, you won't have to make any permanent changes to your truck just to accommodate this cover.
Like the previous two manufacturers, the brand offers a limited lifetime warranty with this tonneau cover.
They even accept returns in ordering the wrong size, but the buyer has to pay to ship if such a thing happens.
But, again, this is not offered by any other brand on this article and is a great offering.
It seems like poor-quality hardware is the norm when it comes to roll up tonneau covers. Buyers complained that the screws were of very low quality.
Some buyers also received damaged items, indicating that this brand also does not pay attention while shipping their products.
PROS
No drill installation
Limited lifetime warranty
Excellent weather protection
Marine-grade vinyl
CONS
Low-quality hardware
Damaged products
It is honestly surprising to see so many brands, not to mention highly regarded ones, pack their products improperly.
Yet, their products are great, and the buyers can experience them only if they receive undamaged items.
5. Tonno Pro Lo Roll Soft Roll Up Cover
Coming in at a very close fifth is the tonneau cover by the brand Tonno Pro.
This is the only brand on the list whose name suggests that they make tonneau covers. And they are pretty good at what they do too.
The cover has been designed for the latest and greatest, 2019 to 2021, models of the GMC Sierra and Chevy Silverado with the new body style.
So, if you have a truck from this year range, then this one is the one for you. Just like the previous cover, this one is also made of marine-grade vinyl.
The stitching is also marine-grade, meaning it is extremely durable and can handle any environment and weather condition without failing.
The cover is also tear-resistant, if you were wondering. So, you can leave your truck unattended with the peace of mind that no thief can get access your cargo.
These are easy to install and does not require any form of cutting or drilling. You just have to clamp it to the bed rails, and you are good to go. The form factor is extremely compact.
When fully closed, the cover has a low-profile design that will not attract unwanted attention as it looks like a part of the truck and sits flush with the bed.
And when you need access to the bed and open the cover completely, it will not block the view of the back window at all, thanks to the compact design I mentioned a few sentences back.
Buyers complained that the cover is not that durable and breaks easily.
They also complained that the water resistance is not up to par, and it leaks water into the bed after light usage. It also causes issues with the automatic tailgate.
PROS
Marine-grade vinyl
Marine-grade stitching
Easy to install
Tear-resistant
100% bed access
CONS
Not that durable
Not fully water-resistant
Issues with automatic tailgate
This is the first product in this article that does not have issues related to shipping.
However, that still does not mean that it does not have its faults. The cons mentioned above are design flaws and should be considered before purchasing.
6. Amazon Basics Soft Roll Up Tonneau Cover
Most truck brands don't make tonneau covers for their vehicles.
So, when you settle for an aftermarket one, there is always some inconsistency that reminds you that it is not an OEM one. Well, the closest you can get is with an Amazon Basics One.
With almost all five-star reviews, this tonneau cover is one of the excellentoptions if you have a Silverado. The Silverado models supported by this tonneau cover range from 2014 to 2020.
Now, you must be wondering why I am praising this product so much. The first reason is that it uses double-sided vinyl that makes it completely tear resistant.
It also helps in increasing waterproofing. The double vinyl also makes it more usable in the long term.
So whether it be rain or snow, you will not have to worry about it crossing this one and reach the bed.
Combine all of that with marine grade stitching means that this cover will keep you satisfied for a long time.
Talking about durability, the frame of the cover is made from aluminum that has been epoxy coated.
Although aluminum is resistant to rust and corrosion, the layer of epoxy eliminates that possibility.
According to Amazon, the cover takes only five minutes to install. That is the fastest install time out of all the covers on this list.
In addition, you don't have to assemble anything as it comes preassembled.
This saves you a lot of time, and as soon as you receive your order, you can be up and running within a matter of minutes.
There were no widespread problems or issues with the kit.
The majority of the buyers were more than satisfied with it, but some did have water-resistance issues and clamping problems.
Unless there are more reviews, nothing can be said for sure.
PROS
Easy to install
Double-sided vinyl
Epoxy coated aluminum frame
Marine-grade stitching
CONS
Fewer reviews
May have water seepage issues
If the cover performs and is advertised on paper, then it truly is a beast in the world of tonneau covers.
7. Auto Dynasty Roll Up Vinyl Soft Tonneau Cover
Finally, taking up the last and final place on this article is a tonneau cover from Auto Dynasty. I know manufacturers charge exorbitant prices and deliver subpar products.
This is common knowledge. You could also go the alternate route, risk it a bit and get a generic tonneau cover. These covers caught my eye because of its solid 4-star reviews.
Now, you must be wondering how did I even find this one? The truth is that I searched for a product like this because it is considerably cheaper. So, what makes this product special.
That's the thing; it has all the features you find in flagship covers, but at a much lower price.
It has Velcro stripped edges that prevent water, rain, and snow from entering the bed of your truck. No matter where you go, the cargo will remain fully isolated.
The installation of the cover is easy with the included clamps. You don't need any tools or drills to fit this product.
The clamp-on design makes the process quick and efficient. It is also on par with all other covers on this article.
Moreover, the brand states that the cover improves the truck's aerodynamics. I researched this, and it is true. Tonneau covers help in improving MPG because of them being light.
The adjustable tension of the tarp allows you to fit it to your liking. The included elastic straps help in securing the cover in its closed position.
As it is a cheap product, don't set your expectations high. The latching mechanism is of very low quality and is prone to breaking sooner rather than later.
You also have to adjust the cover properly for the latch to not become loose in the future.
PROS
Easy to install
Much cheaper than the competition
Improved MPG
The cover is decent only made it to the list because of its lower price tag. However, it will last you for quite some time, given that the latches do not break.
Frequently Asked Questions
Q1. Which Is Better, A Roll-Up Or A Trifold Tonneau Cover?
The answer depends on what users you are looking to get out of a cover. If you are looking for your items' safety and security, you should go for a hard or tri-folding tonneau cover.
It has heavy-duty materials, which also cost a lot. A hardcover is considerably expensive than a roll-up one.
A softcover, on the other hand, focuses on protecting your cargo from rain and dust. It is not as secure as a hardcover but keeps thieves away.
So, you should know which cover is better for you.
Q2. Do Roll Up Covers Leak?
People confuse the term waterproof with water-resistant. No tonneau cover is waterproof.
They are advertised as water-resistant because there is a limit after which water will start to seep into the truck's bed.
That said, most covers indeed are water-resistant. But it is advised to buy them from known brands because unknown brands may falsely advertise the products to get more sales.
Plus, no one wants to risk soaking their cargo in water because they did not read the reviews.
Related: Are Tonneau Covers Waterproof?
Q3. How Long Does A Roll Up Tonneau Cover Last?
You can expect a lifetime of 5 to 6 years with a roll-up tonneau cover.
But, after the period mentioned above, you will start to notice holes in the vinyl or cracking. This compromises the waterproofing.
So, if you do see signs of wear and tear on your tonneau cover after a couple of years, it might be an indication that it is about to give up on you.
Conclusion
A roll up cover is the most suitable option if you look for something lightweight to protect your cargo from nature's elements.
They are cheaper than hardcovers and do the basic job of keeping prying eyes away.
But, if I have to crown one as the best roll up tonneau cover, I would most definitely recommend the Truxedo TruXport Soft Roll Up Tonneau Cover.
Although the brand has yet to solve its shipping issues, its cover is a piece of art. You will certainly be satisfied for a long time if you choose to purchase it.
Regardless of my recommendation, anyone one of the covers from this list will meet or exceed your expectations.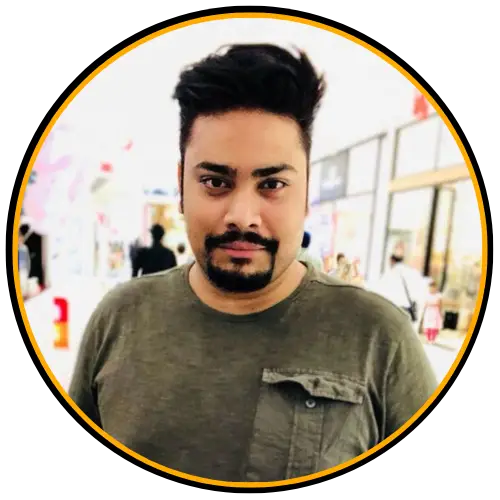 I am Tahir Azam, and I have been writing amazing articles for TaxiHack for as long as I can remember. I know everything that is to know when it comes to automobiles and is always on top of industry news and developments. While I am not an expert by any means, I pride myself on knowing the ins and outs of many different problems and, of course, their solutions. The articles on our website are some of the best and well-researched content that you will find, and I spend countless hours making sure this remains to be true. This is why I ask you to take your time out and read some of my articles, especially if you find a topic that resonates with you or is something you are looking into. This way, you will find the perfect mix of information and tips on your desired topic. Learn more about Tahir.