The Ford Ranger is an excellent truck. It is powerful, stylish and drives excellent.
It is the perfect vehicle for many activities such as off-roading, towing and racing. But its height is not something to be proud of.
It could have been much higher out of the Factory, but Ford wanted its users to do the hard work.
Well, worry not, as I have compiled a list of the best lift kits for Ford Ranger, which will take off the burden of researching decent products.
You will find each of these kits to be superior to all other ones plaguing the market.
So what are we waiting for then?
Let's get straight into it!
5 Top Rated Ford Ranger Lift Kits Comparisons
1. WULF 1-3″ Rear Adjustable Lift Kit With Extender Shocks
Wulf is one brand that I have reviewed before, but it was never able to make it to the top of any of my articles.
Well, that changes today with this absolute beast of a system provided by the brand. This WULF 1-3″ Rear Adjustable Lift Kit comes with a complete setup of extended shocks.
You read that right! The company has included brand new shocks to accompany this lift kit system.
So not only are you getting a lift, you will be getting excellent shock absorption capabilities as well. The included dust boots protect the shocks from dirt and debris.
The shocks are nitrogen charged, meaning that they are more responsive and have better damping capabilities than traditional oil shocks.
So, no matter the terrain, your driving experience will be incredibly smooth.
Compatible with the 1998 to 2011 models of the Ford Ranger 4×4 variants, this one can be adjusted to your liking. This is possible thanks to the steel torsion keys.
You can choose a raise of as little as one inch and up to 3-inches for the front. And for the rear, you can achieve either a 1.5-inch lift or a 2-inch one.
They have also included all necessary hardware needed for installation.
They have included high-grade poly-bushings alongside metal sleeves in the box. If you have all the necessary tools, you can install the kit and the shocks from your garage.
Moreover, the limited lifetime warranty guarantees a free of cost replacement if the product comes with a defect.
It becomes void if you sell the truck or transfer ownership to someone else.
The standard issue for most buyers was the size of the torsion keys.
They are a bit big, which may fit loosely or not fit at all. They may have to be trimmed down to get a proper fit.
PROS
It comes with nitrogen-charged shocks
All necessary hardware included
Adjustable lift level
Limited lifetime warranty
Apart from the torsion key problem solvable by the user himself, the lift kit with brand new extended shocks is a welcome addition to the Ford Ranger.
2. TORCH 3″ Front 2″ Rear Leveling Lift Kit
Coming up in second place is a kit by a bit of an unknown brand called Torch Off-Road.
But when I checked it out, I was surprised to see around 100 reviews, which is greater than the WULF suspensions kit I listed above.
This TORCH 3″ Front 2″ Rear Leveling Lift Kit is compatible with the 1998 to 2011 models of the Ford Ranger.
It has an impressive compatibility range, and, just like the previous kit, the lift level on this one is also adjustable.
It uses the same mechanics as the previous one. It has adjustable torsion keys, which allow you to adjust the lift level anywhere from one inch to three inches.
And for the rear, there are lift shackles that can get you a maximum of 2 inches of lift. This option to adjust them anytime really makes it a worthy buy.
Let me clarify that this is a two-in-one product, a lift and leveling kit in one package. Some of you may be confused as to what is the meaning of this.
Well, let me explain. With the 3″ lift from the front and a 2″ lift from the rear, it levels both whiles raising them to a newer height.
This eliminates the nosediving issue and gives you better protection for the undercarriage. The brand is even kind enough to include a lifetime warranty with the kit.
So you can get free of cost replacement; if the unit reaches you in a defective state or if any faults arise due to poor workmanship and during its usage.
The company also prides themselves in their dedicated customer service. You can call them anytime to clear any confusion.
Although it is compatible with many Ford Ranger models, the kit is not compatible with every variant.
For example, the truck must have a torsion bar suspension, and if it is the 2WD variant, it is compatible with only the Edge and Sport trims.
PROS
Lifetime warranty
Lifts and levels your truck
Adjustable lift level
Dedicated customer service
CONS
The truck must have a torsion bar suspension
Compatible with only Sport and Edge trims of the 2WD variant
Apart from its compatibility issues, this kit is a piece of art in the world of lift kits that claim to be the best and turn out to be useless products.
Well, this one by Torch Off-Road is a superior kit to them and will keep you satisfied for a long time.
3. Supreme Suspensions Front Leveling Kit
Let me tell you one thing; this article has products competing extremely close to each other!
Albeit they may have different mechanics, I still find it hard to place one above the other, as both seem extremely appealing.
If you have an even older model of the Ford Ranger, then this Supreme Suspensions Front Leveling Kit is for you.
It is usable on all Ford Rangers manufactured during the years 1988 and 2007. It is fascinating that the brand managed to pack in a compatibility range of about two decades.
It also tells you a bit about their experience in this segment. The lift amount is exactly 3-inches.
It levels the front with the rear, so you won't have to worry about your truck nose-diving or about the undercarriage not being high enough for adequate protection.
The brand is not shy to disclose the materials from which this product is made. It is made from billet aluminum.
But, the whole kit is crafted from a solid block of aluminum for those who do not know.
And this is not normal metal; it is aircraft grade. This means that there is no way possible for the durability of this product to be compromised in any given environment.
Installation is also extremely easy, with the company guaranteeing a full install within two hours.
You don't need to involve a mechanic or any complex tools to get this bad boy installed in your truck.
However, the brand advises buyers to get an alignment after installation to preserve the stock driving experience.
The kit has very few reviews online. Although the brand is trusted, this makes it a risky buy.
But considering the history of products by Supreme Suspensions, you should not have to worry about anything.
PROS
Easy to install
Made from aircraft-grade billet aluminum
It fits 1988 models and newer
I must admit that the buy will be risky, but the chance of you getting a faulty product is extremely low.
You can expect a solid product that delivers what is advertised, as Supreme Suspensions has never disappointed before.
4. ReadyLift 3″ Leveling Kit
If you have a more recent version of the Ford Ranger, from 2019 to 2021, then this leveling kit by ReadyLift is the one to go for.
The brand has scored the top spot on some of my articles before. That is due to the quality of their products and their excellent customer support and durability guarantee.
This lift kit for the 2019-2021 models of the Ford Ranger proves the brand's attention to customer satisfaction.
Just like the previous one, this kit has been CNC machined from billet aluminium. I don't think I even need to mention the durability of the product at this point.
It will not fail on you, even under the harshest of conditions. You can upgrade to larger sized tires with this product. This is not possible with the stock settings.
The company confidently explains their Top Hat Replacement technology, which they have implemented in this truck.
This technology combines a top mount leveling kit with a spacer that has been preloaded. All of this is combined into one component.
You may be asking, how is this helpful?
With the help of this technology, it eliminates the need to cut or modify the strut assembly or anything else. This makes the installation much more straight forward.
They are also providing a one year with no hassle warranty, which is a limited lifetime one. It covers all faults that may have occurred due to improper workmanship.
However, the warranty will become void when you transfer ownership of the truck to someone else.
Although Readylift is one of the most trusted brands around, this one does not have enough reviews to confirm that the product is without faults.
Unless long-term reviews confirm that there are no faults, the buy will be risky for you.
PROS
Top hat replacement technology
No disassembly of the strut assembly
Made from billet aluminum
No hassle warranty
I know for a fact that this product will be exactly as described on paper, but I still cannot recommend it to you as you may find it a risk.
5. Rough Country 50100 Leveling Kit
Finally, arriving at the fifth and final place is the 50100 leveling kit by Rough Country. Let me give you a brief introduction to the brand.
They are masters in the suspension category. They make excellent shocks and lift kits, and this one is another example of that.
Although they make great products, the ones above proved to be even better than those on this article.
This one is available for the 2019 to 2020 models of the Ford Ranger. It is compatible with the latest and greatest 4WD drive variants.
You will get superior ground clearance which protects the undercarriage from all sorts of damage, especially while off-roading. And it looks straight-up cool.
The lift amount of this product is 2.5″, which is more than a decent upgrade over the stock settings.
You will be able to see the traffic around you much clearer. The stability of the truck will also be improved.
Moreover, the stock driving experience will remain unchanged, and will surely not degrade, which is the common misconception of lift kits.
More about this in the buying guide at the end of this article. As this is a leveling kit, the problem of nosediving will be eliminated.
Installation is a bolt-on. This means that no extra tools are required. You can install the whole kit within two hours.
You don't even need to disassemble the strut assembly to install this one. Rough Country always provides a lifetime warranty for their products.
This makes the buy risk free because if any faults arise that were not caused by the user, he will be eligible for a free cost replacement.
Some buyers complained that the welding of the product was very poor. It was so poorly done that the spacers broke while installing. This makes the purchase a waste of money.
PROS
Bolt-on installation
Lifetime warranty
No nosediving issue
Although Rough Country is a reliable brand, it wasn't very pleasant to see a product that failed outside the box.
Most people did receive proper kits, but there is a chance you may receive one that has been poorly welded.
Frequently Asked Questions
Q1. Why Aren't There Lift Kits For The 2012 To 2018 Models Of The Ford Ranger?
To my surprise, I could not find even one for these model years. I could not even find any valid reason for such kits do not exist.
Never have I ever seen such a gap in a product line. So, as far as I know, if you have a 2012 to 2018 Ford Ranger, you cannot get a lift kit for it.
Q2. You Mentioned Both Lift Kits And Leveling Kits For The Ranger. Which One Should I Get?
The answer to this question depends on what you are getting a kit for. If you want to upgrade the tires too, let's say, 35-inches ones, you need a full-fledged lift kit.
On the other hand, if you want better undercarriage protection, both will do the job, but a leveling kit will not lift the rear.
If you want to eliminate the nose-diving issue and get a straighter look, you should not consider a lift kit.
Instead, a leveling kit will do that job as it is placed on the front to level it with the rear. It also allows the truck to be more stable.
If you are looking for all these improvements, then a leveling lift kit will do the job for you, such as the one by the brand Torch.
I might not have heard of the company, but I know that I will not forget them again. The leveling lift kit is adjustable, too, making it an extremely versatile product to use.
For example, this kit will first raise the front more than the rear and then level the rear with the front. In this way, you can kill two birds with one stone.
Q3. Will The Ranger's MPG Change With A Lift Kit?
First, Ford Ranger has excellent fuel economy. I don't even know why you are asking this question.
If you want to know, then yes, the fuel efficiency will degrade a little, but it will still be more than enough to cater to your everyday needs.
The reason for the drop in MPG is because the air movement around the truck is altered.
It must travel more to get across, which makes it a bit harder on the truck. You see that as lost MPG.
Q4. What About My Truck's Warranty? Will It Be Void With A Lift Kit?
There is a simple rule to follow to make sure you will not void your warranty. This goes for all aftermarket modifications.
If the mods pose a clear threat to the structure and the engine of the truck, then yes, the warranty will not be applicable anymore.
In the case of a lift kit, especially ones from this list, you don't have to worry about that as there is no cutting or disassembly of the strut system required.
As far as you are concerned, the warranty will remain as is. If the kit does damage something, then the truck will be out of warranty.
But that can only happen if you install the kit incorrectly or it breaks while in use.
Conclusion
There you have it folks, a compilation of the best lift kits for Ford Ranger.
Now I understand that some of you may have confusions.
If you scroll down, you will find a buying guide answering some of the more common questions.
Now, all these five kits defeat every other present on the market. They are strong, durable and retain the stock driving experience.
But if I must choose one to recommend to all of you, I would pick the WULF lift kit as it gives your suspension system a complete makeover.
You get new shocks, too, which are helpful in complex terrains. But no matter which one you choose, you will be more than satisfied with it.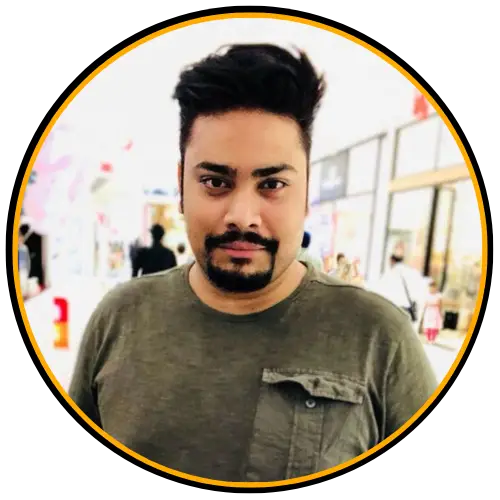 I am Tahir Azam, and I have been writing amazing articles for TaxiHack for as long as I can remember. I know everything that is to know when it comes to automobiles and is always on top of industry news and developments. While I am not an expert by any means, I pride myself on knowing the ins and outs of many different problems and, of course, their solutions. The articles on our website are some of the best and well-researched content that you will find, and I spend countless hours making sure this remains to be true. This is why I ask you to take your time out and read some of my articles, especially if you find a topic that resonates with you or is something you are looking into. This way, you will find the perfect mix of information and tips on your desired topic. Learn more about Tahir.