Volvo XC60 is one of those cars with a high-quality, luxurious style, excellent tech, and safety features and assures powerful performance throughout its lifetime.
This large crossover luxury SUV stands out so much more than all other Volvo models and is said to be a vehicle worth having and driving.
It is a perfect family-friendly vehicle that ensures comfort and safety, which everyone expects from a car.
But just like other cars, this vehicle also had some tough years, which makes you question the reliability and whether or not you should buy this car.
Volvo has always made sure to be constant with their designing and manufacturing of all their models.
Well, this article has got you covered. You need to know about the best and worst years for Volvo XC60 to make an accurate decision.
With that being said, here are the years you must look into:
Best Years for Volvo XC60:
2009
2011
2012
2017
2020
Worst Years for Volvo XC60:
2010
2015
2019
You most probably have a lot of questions about all these years, well keep on reading this article to find out why they are the best and worst.
Plus, you will also find the buyer's guide at the bottom of this article which will also be of some help as it is informational. Without further ado, let's get into the article.
List Of The Best Years For The Volvo XC60: What Years To Buy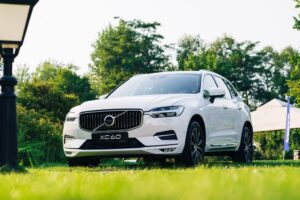 When you plan on purchasing a car, there are certain things you are looking for and expect it to deliver efficiently.
These model years of Volvo XC60 are the best years for a reason.
You will not be disappointed in the performance, safety, and various easy-to-use features.
With that being said, here are the best years of Volvo XC60 that you should get your hands on:
#1 Best Year: 2009 Volvo XC60
Starting with the first model in this list, the 2009 Volvo XC60 has excellent feedback from owners who drove it for many years.
According to J.D. Power, this model has one of the highest reliability ratings, making it stand out even more.
This one comes with three engine options that work powerfully and contribute a lot to the driving force.
It has the turbocharged T6 engine, which can produce 285 horsepower, and two variants of the D5 turbo diesel, which can produce 185 horsepower and 163 horsepower.
There has also been an addition of a new 2.4 liter equipped with a Euro 5 diesel engine that can produce around 163 horsepower easily.
It is also worth mentioning that many people love a safety feature because of how easy it makes for everyone to drive.
It is called the city safety system that will be able to avoid low-speed collisions from happening as it will apply brakes automatically.
There are a lot of other great features that you will get to learn about once you start driving it.
#2 Best Year: 2011 Volvo XC60
The 2011 Volvo XC60 is yet another great model because it is ranked in second place based on its scores in the 2011 Luxury Compact SUVs category.
Plus, it also has a reliability score of 8.7 out of 10, which is based on 50 plus research and data work, according to the cars.usnews.com website.
There is now a 3.2 liter six R- Design trim level engine available in this model year, which is more powerful than previous years.
It is worth mentioning that in this trim level, you will be getting a stiffer chassis, excellent suspension tuning, retuned steering system, high-quality, luxurious styling, and so much more.
Another great thing is that with the turbo six, this car will be able to produce 300 horsepower and 325 pounds-feet of torque power which is said to be a boost of 19 and 30.
Many said that the throttle response is when the transmission delivers excellent performance, making the ride smoother and strong cornering.
#3 Best Year: 2012 Volvo XC60
The all-wheel-drive system four-door 3.2 liters version of the 2012 Volvo XC60 has to be the top choice for you and your family.
According to car experts, this model got pretty high ratings in various categories such as reliability, performance, safety, and features.
Besides that, certain things are loved and appreciated by various owners that are worth mentioning, such as the impressive yet organic exterior and interior design nicely trimmed interior.
The T6 is powerful and reliable and offers strong acceleration as well as comfortable seats and ride at all times.
One of the best things about this vehicle, especially for parents, is that it is said to be one of few vehicles that deliver specially integrated child seats, which are custom designed for the car and are said to be a factory choice.
This is something you are worth having because your family will be able to ride comfortably and safely.
#4 Best Year: 2017 Volvo XC60
Now coming over to the 2017 Volvo XC60, this has 2.0 liters of turbo-four, which is available for the T5 all-wheel-drive variant that people can enjoy.
You will be happy to know that the National Highway Traffic Safety Administration gave this model a five-star rating for overall safety, a big achievement for a car because it is rare to get all five stars.
Besides that, it is also worth mentioning that this one is IIHS Top Safety Pick and has excellent ratings because it has great crash test results in all categories.
This model is not only safe to drive but has a comfortable plus spacious interior design that comes with great standard tech features so you can have the best riding experience all the time.
Moreover, it has smooth and reliable handling acceleration because of the power transmission system.
It comes with two engine options equipped with an eight-speed automatic transmission.
Although there is a difference in the horsepower, both engine options are still said to be efficient and deliver the desired performance one is looking for.
#5 Best Year: 2020 Volvo XC60
The 2020 Volvo XC60 is a well-balanced car in the XC60 lineup as it will surely deliver excellent performance if it is equipped with the right options.
You certainly do not want to miss out on the high-quality details of this vehicle.
The T6 engine turbocharged and supercharged 2.0 liters of I 4, which can deliver around 316 horsepower and 296 pounds-feet of torque, is well equipped with the eight-speed automatic transmission.
With these powerful and sufficient components alone, you will be getting the smoothest ride with excellent acceleration and get a sharp response and run quickly on the road compared to other cars.
This model has various safety features like the four-zone automatic climate control, pilot assists adaptive cruise control, steering support, 360-degree camera, heated steering wheel, two-seat control, etc., to make this ride safer and more comfortable.
List Of The Worst Years For The Volvo XC60: What Years To Avoid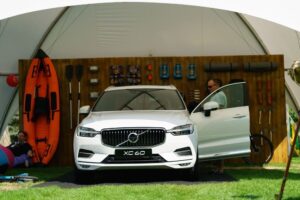 Now that you know the best years, it is crucial for you to also know about the worst years for Volvo XC60.
Here I will discuss why certain model years are problematic and why you must avoid them.
Be sure to read until the end, so here are the XC60 model years you should not buy:
#1 Worst Year: 2010 Volvo XC60
The 2010 Volvo XC60 was the second car introduced in the XC60 lineup models.
Like other cars, you need to know that the old model years are likely to have more serious issues, and it takes time for the company to improve.
In the case of the 2010 model, this is one of the worst cars one can drive-in. There have been many complaints specifically on this model compared to another XC60 lineup.
It is so worth mentioning that according to the Car complaints website, Volvo had to issue six recalls on the 2010 model alone since there were severe problems that happened so frequently with various drivers.
The most serious yet common issue was with the fuel pump. They fail prematurely and are likely to happen when the car reaches around 70,000 miles on the odometer.
It can cost a lot for repairs and require it multiple times throughout its lifetime.
#2 Worst Year: 2015 Volvo XC60
One of the most expensive cars to maintain because of its expensive problems is the 2015 Volvo XC60.
This model has serious issues with the engine system, which can damage many other components in the car, especially the transmission system.
According to reports, it is said that the coolant tends to leak frequently into the transmission system and various interior accessories.
This can cause the components to fail from performing and can cost a lot of money to fix.
According to J.D. Power, this one received only 2 out of 5 for overall reliability, which is quite a poor rating, and it is said that this is the lowest rating a car can receive from them.
Nonetheless, there are various issues with the electrical system, electronic stability control, service brakes, and suspension.
These reasons should be enough to decide that this model is not the one for you.
#3 Worst Year: 2019 Volvo XC60
The 2019 Volvo XC60 has a poorly made structure that can cause many issues in the early stages of driving for the owners.
Most of the faulty components can also cost a lot for repairs and, in severe cases, would require replacements, that too, multiple times.
The most common issue found in this model is the electrical system, which includes the radio turning on randomly when the car is turned off, instrument panel flashing on and off, does not connect with other devices, etc.
The National Highway Traffic Safety Administration also said an issue with the vehicle connectivity module would not allow the vehicle to be found when an accident happens.
This is a major safety concern. Speaking of safety concerns, there are some issues with forwarding collision avoidance.
The most common is with the brake system, as they brake randomly while driving. Other issues include the bent rim, warped rotors, worn-out brake pads, etc.
There are various other issues in this vehicle that made the National Highway Traffic Safety Administration issue recalls on this model, so you should avoid this model at all costs.
What Are The Most Common Problems With The Volvo XC60?
If you have made it this far into the article, I suppose you can easily figure out the common problems with the Volvo XC60 yourself.
However, here I will be explaining them in detail to have a better understanding.
So without further ado, here are the common problems you will see in Volvo XC60:
1. Engine Problems
The most common problem that people notice due to their engine is that there has been a decrease in performance while driving.
This is quite noticeable in the car and is problematic to deal with.
Many people also noticed how the engine would use more fuel than before, which can cause the fuel to run out and damage the components.
The engine tends to overheat a lot when there is no fuel, and this mainly happens due to the clogged diesel particulate filter (DPF).
This issue is commonly found in the newest XC60 models.
You will be able to notice this problem when you turn on the SatNav feature, and you will see a message that shows the camera is loading.
According to various experts, this issue happens because of the malfunctioning mass movement sensor located in the alarm system.
The only way to fix this problem is by replacing the sensor altogether.
3. Power Steering Failure
This is said to be one of the most dangerous problems because drivers have mentioned how they lose control of the power steering system while driving on the road.
The main reason why this might happen can be due to an error in the assembly of the steering gear with the power steering high-pressure line.
This can cause leaks and then start issues, making it difficult for drivers to turn. As a result, this can cause serious crashes and cause severe injuries.
4. Malfunctioning Climate System
This is another issue found in many Volvo XC60 models and can give drivers a very uncomfortable experiment.
Many drivers have said that the AC system would get weaker day by day, and there would be a problem every other day.
This is also related to the issue with the engine system because once it is damaged, it can start affecting a lot of other components as well.
Now the climate system might be having issues because of the faulty software in the engine's fan module control.
It is said that you can fix this issue easily by quickly upgrading the software. If this does not fix the problem, you might have to contact an expert.
5. Parking Sensor Problems
The parking sensor problems are likely to happen when another vehicle passes by your vehicle or when you use the headlight washers.
It is said that moving the number plate a little might do the trick because the sensor might be confused due to its current location, or you might have to replace it.
Frequently Asked Questions
Q1. How Long Should A Volvo XC60 Last?
On average, the Volvo XC60 should easily last between 200,000 miles up to 250,000 miles.
If you drive it for 15,000 miles per year, it can last around 13 to 17 years. But regular maintenance is a must need.
Related: How Long Do Volvo XC60 Last?
Q2. Is The Volvo XC60 Good In Snow?
This one is available with an excellent all-wheel-drive system that allows the car to maintain well in harsh road conditions, especially in the snow.
It is said to respond quickly to wheel-slip on a snowy surface and shift torque so the car can be stable on the road.
Q3. Does Volvo XC60 Hold Its Value?
The Volvo XC60 will depreciate about 57%, which is after five years. It will also have a five-year resale value of $22,110. So you can decide accordingly if you want to go for CX60 or not.
Q4. What Is The Volvo XC60 Comparable To?
The competition between Volvo XC70 and various other luxury SUVs is quite intense.
The new Volvo XC60, a 2021 model, carries various advantages over the 2021 Lexus NX, 2021 Audi Q5, 2021 Acura RDX, 2021 BMW X3, and the 2021 Mercedes-Benz GLC.
Q5. Is The Volvo XC60 Expensive To Maintain?
These have maintenance and repairs costs of about $12k for their first service (10 years). This is more than the average industry cost by $3331 for the luxury SUV models.
Other than there, there is also a 36.25% chance that it would require a major repair cost during its service years.
Conclusion
I hope you got the answers you were looking for after reading the best and worst years for Volvo XC60 and now can make the decision based on the information provided.
If you are still uncertain, you should look for more information, plus you can also go to dealers and inspect the car yourself as that would be much more lenient.
To conclude, the Volvo XC60 is certainly a great choice for people who want a more luxurious style, comfortable plus spacious interior, various standard high-quality features, and outstanding performance.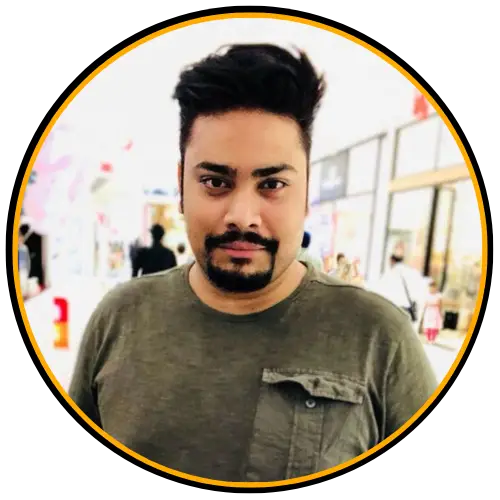 I am Tahir Azam, and I have been writing amazing articles for TaxiHack for as long as I can remember. I know everything that is to know when it comes to automobiles and is always on top of industry news and developments. While I am not an expert by any means, I pride myself on knowing the ins and outs of many different problems and, of course, their solutions. The articles on our website are some of the best and well-researched content that you will find, and I spend countless hours making sure this remains to be true. This is why I ask you to take your time out and read some of my articles, especially if you find a topic that resonates with you or is something you are looking into. This way, you will find the perfect mix of information and tips on your desired topic. Learn more about Tahir.