It is worth mentioning that the BMW X3 is now known as the best luxury SUV over other competing SUVs in the market like Mercedes-Benz and Audi.
When it comes to the BMW X3, it is a sporty vehicle that mainly focuses on providing the best agility and performance so people can have the desired time while driving.
If you are certain about purchasing the BMW X3, you need to know everything from good to bad. So what are the best and worst years for BMW X3?
Here are the years you should know about.
Best Years for BMW X3:
2005
2006
2008
2016
2021
Worst Years for BMW X3:
2007
2013
2014
2017
2019
Now that you know these important years, I will explain them in detail and explain why you should rely on the best years and why you shouldn't buy the worst years.
Besides that, make sure to read the buyer's guide section to help you even more.
List Of The Best Years For The BMW X3: What Years To Buy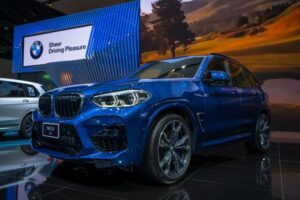 The BMW X3 is a popular vehicle and is loved by many, which is why it is given the title of being the best luxury SUV in the market.
Although there are still some better options that you can choose from, it is still worth purchasing these best model years.
Now you're probably wondering what makes these years so special for BMW X3.
Well, I will be explaining that in further detail, but before I do that, you need to understand these models have little to no problems with them.
This includes the functionality of the components, performance, reliability, and manufacturing.
They also have outstanding and easily accessible safety features which will protect you and your family while driving, high-reliability ratings, and so much more.
So keep on as here are the best years you should consider buying.
#1 Best Year: 2005 BMW X3
Although the 2005 BMW X3 is an older model, it is still better than most SUVs. Why?
You may ask, well, this vehicle is said to have the best handling capabilities and excellent shifting response.
This means that it does not have issues with the transmission. The engine is also reliable, so you can go at slow, normal, or high speeds whenever you like.
It has a low maintenance cost which means that you are less likely to see any problem with the system.
Remember that this is an old model that might have basic issues like paint chipping off exterior accessories like window or windshield giving out.
But it still should not be a deal breaker for you because these normal problems can occur in any vehicle. Make sure to inspect the vehicle carefully before purchasing.
#2 Best Year: 2006 BMW X3
This is another older model but works phenomenon. The 2006 BMW X3 will assure you the best driving experience you have ever had.
The main reason is that the 3.0 lifted I-6 engine can produce 225 horsepower @ 5900 rpm and 214 @ 3500 rpm of torque power.
It also comes with a six-speed w/OD transmission which will provide excellent shifting and handling.
This vehicle is said to have plenty of power, is comfortable to drive every time, and has unique features that function well and do not break down.
Other than that, the safety and reliability ratings on this 2006 model are incredible, so you will not be disappointed at all.
#3 Best Year: 2008 BMW X3
Now coming to the 2008 BMW X3, it is well known for its excellent body styling that hauls well like an SUV should and provides the best sporty feels as you drive it.
This vehicle can last more than 12 years, according to many users, and still guarantees to deliver the best performance.
Speaking of performance, the all-wheel drive delivers the best competitive performance, even if the suspension is a little stiff.
The BMW X3's inline-six is considered the nicest option in a vehicle other than that smooth yet sharp steering and body control.
Do keep in mind that this is also an old model. Even though it provides the best services you expect from a vehicle, it can still have minor problems.
You want to look carefully and inspect it from every aspect because it depends on how the vehicle was driven and taken care of.
#4 Best Year: 2016 BMW X3
The 2016 BMW X3 comes from the second generation models, and the main reason it is on this best list is because of its excellent reliability ratings.
Because it was such a good model, the Consumer Report gave this vehicle 4 out of 5 for the overall reliability ratings.
Since the 2015 BMW X3 was a disaster, BMW introduced this 2016 model with better improvements, so it does not have problems like the previous year and delivers good performance.
This vehicle assures users with athletic handling and powerful engine options that make it one of the nicest vehicles to drive in.
Other than that, it has decent roomy seatings, extra cargo space, high and efficient fuel economy, and a user-friendly infotainment system.
#5 Best Year: 2021 BMW X3
You do not want to miss out on this best luxury SUV in the market. This vehicle is said to have the best reliability ratings.
According to J.D. Power, the 2021 BMW X3 received a score of 81 out of 100 in the quality and overall reliability.
In addition to that, the Consumer Report also gave this vehicle 4 out of 5 for their overall reliability.
This vehicle does not have any major issues and drives smoothly, so you can get the best out of it.
It is worth mentioning that the engine is extremely powerful, has great handling ability, impressive fuel economy, and a comfy ride because of the spacious interior, and so much more.
List Of The Worst Years For The BMW X3: What Years To Avoid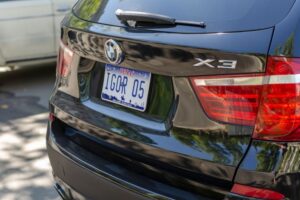 Aside from the best years, some model years for the BMW X3 were quite concerning.
You do not want to miss out on these years because you want to make sure to understand enough to avoid them.
These models have the worst issues in their system that might affect your and your family's safety in the car while driving.
Major worrying issues like an engine failing or transmission not responding can ruin the driving, which can cause accidents and risk your life and other drivers on the road.
Many people have pointed out that the maintenance cost of these model years is expensive, and there is no guarantee if the problems will be fixed 100 percent.
You will also be surprised to know that most problematic years were not the older models.
So here are the worst years below:
#1 Worst year: 2007 BMW X3
The first model in this list, the 2007 BMW X3, is unreliable for many people.
The main reason why this is the worst model is because of the engine problems, such as the engine mount bolt failing.
There are also issues with the fuel economy since the oil tends to leak frequently and requires excessive consumption.
The coolant also fails, which can damage a lot of vehicle components and cause leaks from various places like hoses or valves wearing out and so much more.
But the most popular issue was oil leakage, according to the CarComplaints.com site.
The main reason why this happens is because of the poor quality engines since the valves crack easily or the valve cover gaskets malfunction.
This tends to happen when the vehicle has high mileage.
#2 Worst Year: 2013 BMW X3
The 2013 BMW X3 is another problematic year that you must avoid. CarComplaints.com gave this vehicle the title of the worst year for the X3 model lineup.
In addition to that, you will be surprised to know that this compact SUV has over 400 complaints reported to the National Highway Traffic Safety Administration.
Most people said that the problems were extremely serious and could not be ignored and would cost a lot for repairs.
So the most common issue found in this vehicle is with the timing chain guide since it wears out and breaks easily.
The timing chain guide's poor quality metal and plastic can ruin the engine timing. This is upsetting because it makes the engine stall or stops working completely out of nowhere.
#3 Worst Year: 2014 BMW X3
There are plenty of issues with the 2014 BMW X3, making it the worst model year.
There is no surprise that the Consumer Report gave this vehicle a 1 out of 5 for the overall reliability rating.
To add on, the customer satisfaction is also quite poor since it is 2 out of 5. The main reason it is the worst that there are common complaints about body hardware.
This is because various people noticed cracks on the exterior parts of the vehicle, especially on the windows. The paint also comes off quickly, which can be due to corrosion.
Some even said they hear weird noises and squeaks coming from the sunroof as they drive.
It is also worth mentioning that there are engine problems like the engine computer sensing wrong warning signals such as low oil or illuminating the check engine light.
#4 Worst Year: 2017 BMW X3
According to the Consumer Report, this vehicle has an overall reliability rating of 2 out of 5, making it a vehicle you must avoid.
The most common issue inspected in this vehicle is related to the brakes. Many people have mentioned that the brakes tend to fail a lot while driving.
This is why it is no surprise that the data provided by the Consumer Report showed this vehicle brake system retrieved a terrible 1 out of 5 for the reliability rating.
Besides all that, this vehicle also has issues with the climate system because many people had troubles with the air conditioning and the thermostat.
This problem is likely to happen if the vehicle is driven for longer trips.
It can also cost a lot of money to fix these problems since they happen multiple times, so it is best to avoid the 2017 model.
#5 Worst Year: 2019 BMW X3
The last model in this list, the 2019 BMW X3, has poor reliability ratings by the Consumer Report.
The most common issue found in this vehicle is the vertical system. This can happen when the wires wear or burn quickly, ruining various parts of the vehicle.
In the case of this 2019 model, many people pointed out that in-car electronic devices such as the Apple CarPlay system malfunction and do not pair with other devices.
Many people had to replace the entire system because it did not work properly.
Other than that, some people also shared that the vehicle's tailgate randomly opens by itself even when it is in parked mode and locked.
It is also worth mentioning that the vehicle's software update tends to cause more problems than fixing them, and it costs a lot of money for repairs.
What Are The Most Common Problems With The BMW X3?
You might be able to recognize the most common problem with the BMW X3 if you have finished reading the worst years list.
These problems are not small, and you must not ignore them.
If you are planning to purchase a BMW X3, it is highly recommended that you inspect the vehicle carefully and check for problems.
However, most importantly, you want to look into the vehicle history and look for things like complaints, ratings, features, and recalls.
You can also read multiple articles or watch videos on the specific model you will purchase, as they will assist you in your decision-making process.
With that being said, here are the most common issues below:
1. Engine Oil Leaks
This is one of the most common issues you will find in the BMW X3, but the worst one was in the 2007 BMW X3.
This problem happens because the valve cover gasket deteriorates or cracks easily.
This is why you have to check the valve cover since the rubber gasket wears out quickly and requires replacement.
If it is not done immediately, it can cause the oil to leak out on the engine's exterior.
This problem is likely to happen to vehicles that reach high mileage, such as 70,000 to 80,000 miles. It can cost around $300 to $500 to fix the issue.
2. Timing Chain Guide Failing
In the BMW X3, the timing chain guide is made out of plastic. This can break easily, which can throw off the engine timing.
You will notice this problem if there is a lack of power, poor acceleration, idling, rattling sounds, loud whining of knocking coming from the engine.
This cannot be taken lightly because once the engine's timing is off, it will require you to replace and get a new engine immediately.
However, if you do it sooner, there is a chance of saving the engine, and it will cost around $500 to fix it.
3. Coolant Leaks
This can happen if the engine is overheating, and you will notice the coolant leaning on the floor.
The main reason the coolant leaks or the engine overheats is that the radiator or the coolant expansion tank does not work properly, which might be due to poor thermostat or housing that will require replacement.
Make sure to stop driving the vehicle if the engine is overheating because it can cause damage to the engine and will require replacement.
Frequently Asked Questions
Q1. What Is The Life Expectancy Of A BMW X3?
It is said that the BMW X3 can last between 150,000 miles to 200,000 miles easily.
This vehicle can last up to 12 years or more, depending on how it was driven and taken care of. Just make sure to provide regular maintenance so it can last longer.
Related: How Many Miles Can A BMW Last?
Q2. Is BMW X3 Hard To Maintain?
Yeah, the BMW X3 is relatively an expensive compact SUV to maintain. It is above the national average of $500 to $700 per year.
It is stated that you should be prepared to spend around $800 up to $1000 per year for maintenance costs.
It is worth noting that these prices can change and go higher once the vehicle gets old.
Q3. Do BMW X3 Hold Their Value?
Commonly, BMW vehicles depreciate most of the time without slowing down.
Unfortunately, the BMW X3 will depreciate about 53% after five years. It will also have a 5-year resale value of around $23,457.
Q4. Which Is Better; X5 Or X3 BMW?
Many say that the BMW X5 is better than the BMW X3 because it is faster and more powerful. The BMW X5 also assures excellent performance.
But when it comes to the price factor, the BMW X3 price is better, and according to that, it also delivers great performance.
The X3 is 4.5 inches slimmer than the X5, but the X5 is roomier and more comfortable.
Q5. Which Is Better; Mercedes GLC Or BMW X3?
According to the MotorTrend testing, the Mercedes GLC is far better than the BMW X3 because of its acceleration and braking system.
Other than that, the GLC has a better and more comfortable interior, but when it comes to price, the X3 is cheaper.
Conclusion
I hope now you can decide which model is best for you from the best and worst years for BMW X3. The BMW X3 is a great compact SUV to own because of its excellent performance.
I would recommend buying the 2005 or the 2021 BMW X3 model since they hold their value pretty well and assure a longer life expectancy than most vehicles.
If you decide on buying the used X3, then just make sure to examine it carefully, especially keeping in mind its safety and reliability factors.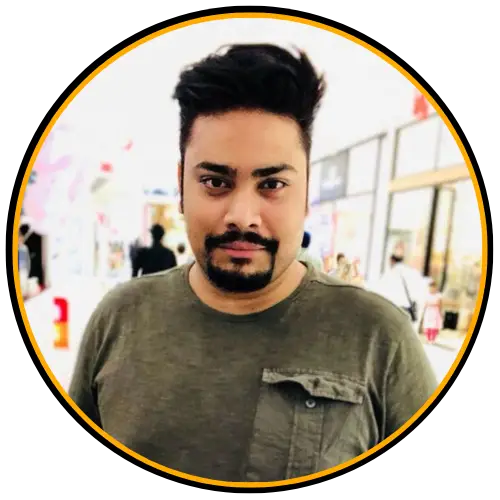 I am Tahir Azam, and I have been writing amazing articles for TaxiHack for as long as I can remember. I know everything that is to know when it comes to automobiles and is always on top of industry news and developments. While I am not an expert by any means, I pride myself on knowing the ins and outs of many different problems and, of course, their solutions. The articles on our website are some of the best and well-researched content that you will find, and I spend countless hours making sure this remains to be true. This is why I ask you to take your time out and read some of my articles, especially if you find a topic that resonates with you or is something you are looking into. This way, you will find the perfect mix of information and tips on your desired topic. Learn more about Tahir.