The X5 is BMWs first SUV lineup which it launched back in 1999 but was marketed to its customers as an SAV vehicle, which was done to show its exceptional handling and large dimensions.
Manufactured mostly in North America, the series began a few years before the BMWs X3 lineup and shares the platform with their X6 lineup, released in 2008.
The car has seen many different models and variants, such as performance versions and even modified armored security models.
With so many different versions and models over the years, it can be hard to track the best and worst years for BMW X5.
Luckily I have compiled a list and will rank these years according to my research.
Best Years for BMW X5:
2016
2005
2000
2017
2018
2020
2010
2019
Worst Years for BMW X5:
2011
2012
2009
2013
2008
2006
2001
2002
I will also explain the common issues and questions regarding the lineup, so make sure to read the article in its entirety.
List Of The Best Years For The BMW X5: What Years To Buy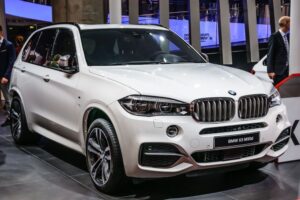 The best years of the BMW X5 offer superb handling and performance and little to no problems.
#1 Best Year: 2016 BMW X5
2016 is widely regarded as the best year for the lineup, which is why the 2016 BMW X5 ranks at the top of my list; due to its high reliability, idrive control system, four different trims offered to seat starting from 5 and reaching seven people.
Coming with a turbocharged 3L 6-cylinder gas engine that can churn out 300 hp, you can easily see the power this model carries.
This performance capability was accompanied by 8-speed transmission and anti-lock brakes, making the car extremely good to handle and drive.
The interior was made extremely comfortable using high-quality materials, having heated front seats and a push to start button.
#2 Best Year: 2005 BMW X5
While being an older model, the 2005 BMW X5 was yet another extremely reliable model that the company put out durable and great to handle.
All of the properties helped earn it 2nd place on this list.
Despite not coming with many of the latest features, the 2005 BMW X5 came in 3 different trims, offering AWD and a standard stability system.
While the high-performance variant of the model is a bit too expensive compared to its competitors, it still offers a lot of power and performance.
#3 Best Year: 2000 BMW X5
Going closer and closer to the debut model of the lineup, you get the 2000 BMW X5 which also boasts a great reliability rating, excellently managing BMW's compliant ride with traditional handling, which is why I place this year at 3rd place.
During the release of the model, people were still not sold on the idea of a BMW SUV.
However, this model could turn this perception around increase the reputation of what would become a solid lineup.
#4 Best Year: 2017 BMW X5
Moving back to the more modern models, the reason why opted to place the 2017 BMW X5 at 4th place is because of its great handling, comfortable seats, and good quality cabin materials.
This model was released in 4 different trims and can accommodate 5 to 7 people depending on the trim.
While coming with a slightly new look, it still did not change anything major, which is why I ranked it lower than the 2016 model. However, the car is great in its own right.
#5 Best Year: 2018 BMW X5
What's special about the 2018 BMW X5 is that it features 21-inch alloy wheels, an AWD system, active suspension, and quad exhaust tips, all in the standard trim, which may not be enough to get it higher on this list but is enough to get it to 5th place.
This model is available in 4 different trims and features the same level of comfort and handling in its interior.
Its high-performance model is also a beast of trim that can push 567 HP and reach 553 pounds-feet of torque.
#6 Best Year: 2020 BMW X5
The 2020 BMW X5 features a huge and spacious interior, strong acceleration, and a smooth and comfortable ride, all available in 4 different trims, enough to place the car at 6th place.
The new 530 hp trim, while impressive in its own right, is nothing compared to the 2018 high-performance trim.
The only notable improvement that the 2020 BMW X5 model brought was standard comfort access.
The lack of improvements overall did not hold the car back in terms of performance and comfort.
#7 Best Year: 2010 BMW X5
Turning back a decade, you get the 2010 BMW X5 at 7th place on this list, which is a good spot for it, considering it features great acceleration, exceptional handling, and good riding quality.
The car, however, did have some reliability issues, which is why it could not be placed higher on this list.
This model is available in three different trims adds AWD as standard and an optional 3rd-row seat depending on the trim.
Apart from a few reliability issues, it is still a solid car that you should consider buying.
#8 Best Year: 2019 BMW X5
The reason I am placing the 2019 BMW X5 in last place on my list is that despite the car having an attractive styling, huge and spacious interior with excellent acceleration, and comfortable ride quality, it had various annoying features and numb steering, which hurt its position and forced me to place it here.
This model is available in two different trims, and was it not for a few small problems. It would have been much higher on this list.
List Of The Worst Years For The BMW X5: What Years To Avoid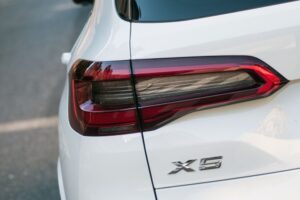 Extremely problematic and full of issues, the worst years for the BMW X5 are ones you should avoid.
#1 Worst Year: 2011 BMW X5
Suffering from 16 different recalls and various complaints by the NHTSA regarding the engine and fuel system, the 2011 BMW X5 is widely considered the worst year for the lineup, which is why I have placed it at the top of this list.
While most of the recalls that the model faced were small in scale and affected a small number of vehicles, a few recalls easily affected more than 150,000 cars.
The biggest recall that the model faced was regarding the airbag at the driver's seat, which would rupture and fling metal fragments at the driver, resulting in serious injury.
This issue affected more than 840,000 vehicles.
#2 Worst Year: 2012 BMW X5
While suffering from fewer recalls and problems overall, the 2012 BMW X5 had most of its problems being very common and received many complaints from the NHTSA regarding the engine drivetrain and airbags.
Common issues with the car would face while regarding the front drive shaft's universal joint failing, the camshaft housing bolts loosening up and once again the driver's airbag rupturing and exploding.
All of these issues lead to massive recalls for the model. All of this is enough for me to place it in second place.
#3 Worst Year: 2009 BMW X5
I am placing the 2009 BMW X5 in 3rd place because it suffered from fewer complaints overall. However, it still suffered from 15 different recalls.
Despite the airbag rupturing issue still being present, the model also suffered from a huge recall regarding the PCV heater short-circuiting, which would increase the risk of a fire even if the vehicle was not being used.
Common problems affecting the engine ranged from oil leaks to engine failure. There were various electrical and lighting issues as well.
#4 Worst Year: 2013 BMW X5
While BMW as a company started to reduce the number of problems affecting its lineup, which was evident by a reduction in the number of recalls, the 2013 BMW X5 still suffered from 7 of them and various complaints, which is why I am placing it at 4th place.
Unfortunately, the airbag rupturing issue was still present, which is disappointing to see considering it had more than five years since the problem had first popped up.
#5 Worst Year: 2008 BMW X5
The 2008 BMW X5 suffered very few problems. However, they were quite common, and the model also faced 12 different recalls, which is why I am placing it in 5th place.
The most common problem customers suffered from was the engine that would stall and shut down while driving.
The airbag rupturing issue and PCV short-circuiting problem was also present in this model, along with loose fuel pump wiring, which would cause stalling and fuel leaks.
#6 Worst Year: 2001 BMW X5
While the 2000 BMW X5 is held in high regard on this list, the 2001 model suffered from 12 different recalls and many complaints from the NHTSA regarding various systems, including electrical, suspension, and engine problems, which is why I am placing it 6th on this list.
Similar to the 2008 model, these problems were quite common despite very few types.
The airbag issue was present this early into the lineup's life, along with another issue that would result in steering wheels exploding.
#7 Worst Year: 2006 BMW X5
While the 2006 BMW X5 is a decent vehicle, it had various problems and suffered from two different recalls, which is why I am placing it at 7th place on my list.
The NHTSA made various complaints regarding the brakes and airbags of the model, with the brakes showing booster failure and are rusted-out brake lines.
At the same time, defective map sensors would turn on the warning light and prevent airbags from deploying properly, which would lead to a recall.
#8 Worst Year: 2002 BMW X5
I am placing the 2002 BMW X5 in the last place on this list is that similar to the 2008 model. It suffered from a few problems which were quite common among the manufactured vehicles.
Apart from this, the model also suffered from four different recalls, which also hurt its reputation.
Most complaints the model received were from the NHTSA regarding guide failure in the engine.
The airbag rupturing issue and steering wheel problem was still persistent in this model.
What Are The Most Common Problems With The BMW X5?
Despite having some great vehicles overall, many models of the BMW X5 had a lot of different problems which were quite common in their respective years, and some of these problems were so persistent that they were able to last for more than five years which is disappointing to see in a company as big as BMW.
1. Air Bag Problems
The BMW X5 has had a rough history, with airbags having major problems as early as the 2001 model and lasting as far as the 2015 model.
The problem would mostly be the same. The airbags would rupture, causing an explosion to launch metal fragments towards the passengers and the driver.
Another issue was defective mat sensors which made the sensors inoperable.
2. PCV Short-Circuiting
Another common problem that resulted in many different recalls for various BMW X5 was related to the PCV circuit short-circuiting.
This issue was very dangerous as it could occur despite the car not being used.
The short-circuiting would cause the circuits to melt, resulting in a very dangerous fire that could easily escalate and get things out of control.
3. Stalling And Rough Idling
While the reason for this problem changes from model to model, the fact remains that many BMW X5 suffers from rough idling and a lot of stalling, which is very annoying to deal with and can potentially lead to dangerous situations driving.
This stalling and jerking would also make the car difficult to start.
4. Engine Issues
Throughout the years, various models of the BMW X5 suffered from various engine issues. These issues could be as simple as oil leaks or as major as engine failure.
The inconsistent nature of the engine was quite common among the models of the BMW X5 as well.
Related: Why Won't My BMW X5 Start?
Frequently Asked Questions
Q1. Are BMW X5 Reliable After 100k Miles?
Certain BMW X5, such as the 2016 and the 2005 models, are known for their reliability and long-lasting nature.
Owners of these vehicles have held their cars in high regard and stated to have been driving them for well beyond 200,000 miles which is double what you think.
With proper care and maintenance, your BMW X5 can easily be a very reliable vehicle that can last you entire decades.
Q2. How Long Can BMW X5 Last?
BMW X fives are built to last, providing you with a durable vehicle that you can drive for miles on end. The average life for your BMW X5 can range from 10 to 15 years.
However, if you perform regular maintenance, drive the car within its limits, and make sure to treat it properly, you can push more than 300,000 miles which can easily last you a long time.
Related: How Long Do BMW X5 Last?
Q3. Are BMW X5 Expensive To Maintain?
BMW X fives are luxury vehicles which is why during the first ten years alone, they will cost you around $18,389 for maintenance and repairs, which is quite a lot compared to the industry average and beats it by $2929.
During this time, there is also a 54.6% chance that your BMW X5 will require a major repair which can easily cost you a lot.
This means that a BMW X5 is very expensive to maintain, but it is worth it for its high power and performance.
Q4. Why Are BMW X5s So Cheap?
Many BMW X fives are so cheap because they have a huge supply of vehicles and not as much demand as expected, which results in the prices of the vehicles dropping.
Like any other product, if there is a lot of supply and less demand, the price of said product will drop.
Hence the main reason for BMW X5 being so cheap is because the market for them is oversaturated.
Q5. Why Is My BMW X5 Shaking?
As mentioned above, the BMW X5 has a common problem of shaking and stalling, especially when high speed.
If your BMW X5 shakes, it is a sign of a potential problem that you should immediately try to fix by taking it to the mechanic.
Worn-out suspensions or tire damage could also be a viable explanation for why your BMW X5 shakes.
Another source of unusual checking could be the engine which can become a cause of concern as the problem could translate to engine failure.
Conclusion
The models of the BMW X5 have been all over the place, with some models having little to no problems at all while others suffering from various common issues and a lot of different recalls.
Models such as the 2016 BMW X5 are known for their reliability and handling, while other models such as the 2001 BMW X5 are littered with problems and should be avoided at all costs.
Regardless of this, the BMW X5 remains a solid SUV lineup for the company that offers top-of-the-line vehicles with high performance and comfortable interior.
Now that you know the best and worst years for BMW X5 and the common problems affecting its models, you should be able to make educated decisions when in the market for a new SUV.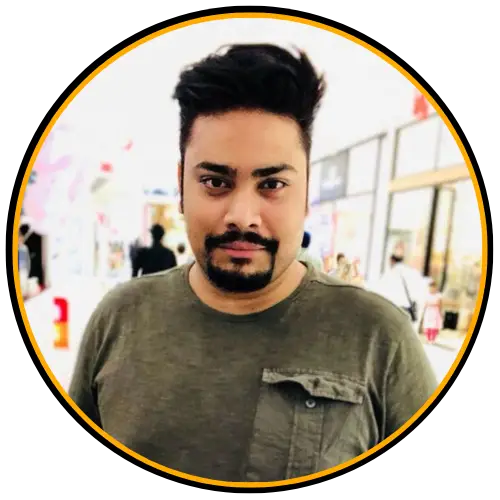 I am Tahir Azam, and I have been writing amazing articles for TaxiHack for as long as I can remember. I know everything that is to know when it comes to automobiles and is always on top of industry news and developments. While I am not an expert by any means, I pride myself on knowing the ins and outs of many different problems and, of course, their solutions. The articles on our website are some of the best and well-researched content that you will find, and I spend countless hours making sure this remains to be true. This is why I ask you to take your time out and read some of my articles, especially if you find a topic that resonates with you or is something you are looking into. This way, you will find the perfect mix of information and tips on your desired topic. Learn more about Tahir.