The Toyota Venza is recognized for being responsible, comfortable, and as a well-functioning midsize crossover SUV in the industry of cars.
Even though this car is not the most luxurious in the SUV category, according to various experts, this model has a lot to offer that can fulfill one's driving expectation with a powerful engine and transmission options.
This car is known to have excellent ownership costs and low maintenance and repair costs, so you can expect a pleasant journey throughout its lifetime.
But when it moves toward purchasing this one, you must learn about the best and worst years. Now, if you have the question in mind, what are the best and worst years for Toyota Venza?
Then according to various owners, this model has been running perfectly fine for a long time which is important for many people.
But some years will not be able to do that, so here is a list of the models.
Best Years for Toyota Venza:
2010
2012
2013
2014
Worst Years for Toyota Venza:
2009
2011
2015
Now that the best and worst years are out of the way make sure you read the article until its entirety.
Plus, I have also included the common problems with this car and some frequently asked questions about Toyota Venza to assist you in making an accurate decision.
List Of The Best Years For The Toyota Venza: What Years To Buy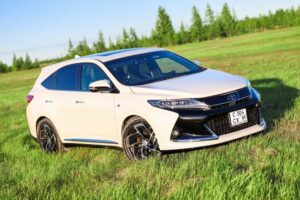 Here I will explain the best model years for the Toyota Venza so you do not have to go searching for them as that can be hectic.
Remember that these years are safe to buy and have the most excellent reliability ratings from various car reviews websites.
With that being said, here are the best and safe to buy years of Toyota Venza.
#1 Best Year: 2010 Toyota Venza
Starting with the first model year in this list, you have the 2010 Toyota Venza, the best choice for people to purchase and drive.
According to various websites, this model year has the most attractive style, versatile tall wagon body style, fuel efficiency, four-cylinder engine efficiency, and the availability of all-wheel drive that makes the driving experience so much better.
According to the car connection website, their buying guide has mentioned that if you purchase the base model that comes at a price of less than $27,000.
You will be getting the four-cylinders, front-wheel drive, and better riding experience, and so much great features to offer. This option is said to be the best for many people who own it.
However, if you wish for a more luxurious model, you can go for the Lexus RX 350.
Other than that, it is a more comfortable and versatile vehicle that has various interior features that will fulfill your demands and deliver the best performance.
#2 Best Year: 2012 Toyota Venza
The five-seater 2012 Toyota Venza is known for its comfortable seats and a quiet cabin that makes the ride peaceful every time.
This model also has excellent cargo space and generous storage areas so you can keep your belongings inside safely and still have the space you require.
Other than that, people also love the V6 acceleration on this model year as it is smooth and easy to control without causing any serious problems.
The 2012 model now has a new lineup of options such as LE XLE and the Limited trim levels.
You will be getting all drivetrain options in the LE, and the XLE trims along with various features that are easy to use without hesitations and contributes to making the ride more careful and fun.
This one also has great safety features.
Some of them are as follows; electronic stability control standard, optional automatic high beam system, standard active front head restraint, standard antilock brakes, and much more to provide the safest ride.
#3 Best Year: 2013 Toyota Venza
Now coming to the 2013 Toyota Venza, this model is said to have the least amount of complaints reported to the car reviews websites.
Instead, they have the highest ratings for reliability in magazines such as Consumer Reports, J.D. Power, and so much more.
It is said that the best option that you should consider buying is the 3.5 liters of V6 engine system that includes the all-wheel-drive system.
This vehicle is said to deliver excellent and efficient power, great fuel economy, high towing capacity, and various other features that contribute to making the riding experience even better.
According to various sites, this model is also said to have outstanding ground clearance required mainly in gravel and snow.
So you can easily accelerate through harsh road conditions without feeling anything inside because the interior is pretty quiet and peaceful.
If you plan to purchase the Toyota Venza, then this 2013 model has to be the best choice.
#4 Best Year: 2014 Toyota Venza
The last model in this best years list is the 2014 Toyota Venza with the highest reliability ratings out of all the model years, which is five out of five from the J.D. Power and Associates website.
It is worth mentioning that even their rivals do not have a high rating score like this model does.
There is so much to love about this one because it delivers adequate performance along with easy-to-use features.
Many people love the sleek hatchback appearance of this 2014 model; they even say this model has a flexible layout which makes it even more fun to drive around.
The gas mileage is also efficient, this model has the capabilities to reach 20 mpg in the city as well as 26 mpg on the highway with all three trim levels, and they are the all-wheel-drive LE, all-wheel-drive XLE, and also front-wheel drive LE.
You should also consider the safety rating, which is 8 out of 10, comfort and quality rating of 8 out of 10, and performance rating of 7 out of 10.
Keep in mind that this is gathered from one website, thecarconnection.com site. You can check out the rating on other websites as well.
List Of The Worst Years For The Toyota Venza: What Years To Avoid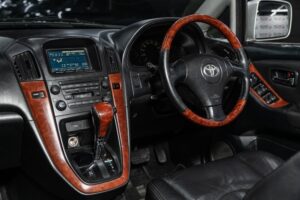 With the best years out of the way, let's get into the years you must avoid because they were quite problematic for some drivers.
They also have been recalled multiple times by the National Highway Traffic Safety Administration and have countless complaints, which I will be discussing further in detail, so be sure to read this list carefully.
With that being said, here are the worst model years of the Toyota Venza that you should not buy at all.
#1 Worst Year: 2009 Toyota Venza
Starting with the 2009 Toyota Venza, there have been countless complaints about it on the car complaints website ever since this model came out.
There have been 41 complaints on this one by the owners. The most common issue found on this vehicle is related to the steering wheel.
According to various reports, they have mentioned that the steering problems are so serious that they would face drifting and wandering, the vehicle whining, especially when it comes to taking turns and experiencing steering rattling, which can be quite annoying.
These issues can create a serious situation on the road while driving. Do keep in mind that the rattling is the worst problem on this one which can cost more than $2000 to fix the issue.
It is also said that this issue mainly occurs when the vehicle reaches around 64,000 miles on the odometer.
Other than this issue, there are also various other problems with the interior accessories that can ruin the driving experience for drivers.
Most of the reported issues were the dashboard material distortion, the sun visor separating, uncomfortable seats as well as a faulty auxiliary jack, and so much more.
#2 Worst Year: 2011 Toyota Venza
The 2011 Toyota Venza has been recalled six times by the National Highway Traffic Safety Administration.
The main issues were related to the airbags, car seats, exterior lights, mainly the brake lights, and powertrain issues related to the driveline and draft shaft.
Many people said that this model is pretty unpleasant to drive in compared to other bigger vehicles such as the well-refined Highlander.
The most common issue such as with the airbags is that, people have noticed how their wires would wear out quickly.
Such damaged wires can affect the airbag sensor, making the airbags stop working. As a result, they wouldn't deploy the side and curtain airbags mainly located to the driver's side.
This can increase the risk of drivers getting seriously injured, mainly on the neck, head, and shoulders.
Other than that, this one was also recalled because of the front right driveshaft. It is said that the drive shaft can break easily because of inadequate heat treatment.
The vehicle would also lose power randomly without any warning signs, which can be quite problematic to drive with.
Due to these issues, you should avoid this vehicle for you and your passenger's safety.
#3 Worst Year: 2015 Toyota Venza
The last problematic model in this list is the 2015 Toyota Venza.
Although this one has only been recalled by the National Highway Traffic Safety Administration, you must not ignore the complaints and issues this model consists of according to the experiences the owners had while driving.
There have been a total of 27 problems that have been reported to the carproblemzoo.com website.
The most common issue was related to the equipment, while the second most common was related to the service brakes.
Many people have mentioned how the forward sliding sunroof explodes while driving, and it happens so randomly.
The weather conditions are also fair, so it is said that there are some manufacturing issues.
Other than that, drivers complain the headrest is uncomfortable, mainly for people above 5'2 height. It can cause serious neck and back pain.
The radio and CD player also malfunction a lot because it turns off spontaneously and restarts all over again, navigation does not work, and the system stalls a lot.
What Are The Most Common Problems With The Toyota Venza?
Before getting into the common problems with the Toyota Venza, you must remember that these issues can cause a lot of damage to the vehicle's components.
It can significantly increase the maintenance and repairs costs since you would not be able to drive it properly without fixing the issue.
If you do not wish to see all these issues in your vehicle, then before purchasing, inspect the vehicle carefully to find the most common problems such as.
1. Must And Mold On The A/C
Whenever drivers turn on their air conditioning system, there would be a musty and moldy smell coming from the HVAC units.
This can be quite problematic as it can affect the condition of the cabin air environment while driving and riding with passengers.
It is said that this might happen due to blocked evaporator housing drain pipes which must be cleaned properly.
This is why regular maintenance is required, so they do not get molds quickly.
2. Soy Wire Coating Issues
It is said that Toyota utilizes soy-coated electrical wires coating. These words are mainly cheaper and environmentally friendly, which is the main reason why Toyota uses them.
However, this can wear out quickly because these wires are easy to chew and are also said to be reasonable nesting material.
Toyota denies any rodent-related warranty, and this issue can cost owners more than $2000 up to $9000 for repairs.
3. Interior Accessories Problems
The sunroof on the Toyota Venza, mainly the 2013 model year, has numerous issues.
The materials used for the man roof are quite durable, but they can shatter unexpectedly while driving.
According to various drivers, it is mentioned that the body panel imploded spontaneously while driving when the sunroof was open without giving any warning signs.
This issue was also similar in the 2012 model year and caused some injuries to the driver. This is why it can be quite dangerous to drive these two model years.
4. Brake Problems
This issue was mainly found in the 2010 Toyota Venza model year. The main area of concern is with the brake rotors and the brake pads.
According to various owners, they had to repair and replace these two components multiple times just so the brakes issue could be resolved.
Still, it is so serious that it starts reoccurring repeatedly. This is because these components can wear out quickly at the early stages of driving and must be well taken care of.
The ABS lights would also illuminate a lot due to issues with the rear ABS sensors. The brakes can cause the vehicle to stop randomly and not work, no matter how much the driver tries.
5. Steering Issues
The 2009 Toyota Venza had the highest number of complaints reported on various car reviews sites due to steering issues.
This is because their steering involves rattling problems that can be dangerous and cost a lot of money for repairs. The rattling noise would start coming from the steering randomly.
Most drivers said that they heard this annoying sound while driving on the road and while going over the speed bumps.
The worst thing is that this mainly happens when the vehicle is either brand new or has low mileage history.
The only way to fix this issue is by replacing the steering column completely, which can cost more than $2000.
Frequently Asked Questions
Q1. How Many Miles Will A Toyota Venza Last?
The Toyota Venza is proclaimed to last for a long time. This one can last between 100,000 miles up to 200,000 miles easily on the odometer.
However, in some cases, drivers also said it could reach up to 300,000 miles and perform incredibly. Just make sure to provide regular maintenance and drive it responsibly.
Q2. Is Venza Expensive To Maintain?
Toyota Venza is indeed expensive to maintain. This is because the maintenance expense and repairs of this vehicle are around $5,652, which is said to be during its ten years of service.
This exceeds the industry average costs by $3,228 for popular SUV vehicles.
Q3. Is Toyota Venza Bigger Than RAV4?
Yes, the Toyota Venza is bigger than the RAV4. The Venza is around 186.6 inches in length, making it 5.7 inches longer than the RAV4.
However, the Venza height, which is about 65.9 inches, is 1.1 shorter than the RAV4 height.
Q4. Why Did Toyota Discontinue Venza?
The main reason Toyota decided to discontinue the Venza is mainly because of customer preferences, a competition that is said to be in the segment, and worsening sales.
This one was discontinued after the 2015 model year.
Q5. Does Toyota Venza Have A Timing Belt Or Chain?
Most Toyota Venza models use a timing chain instead of the belt. Toyota says that the 2.7 liters four-cylinder and the 3.5 liters V 6 both have a timing chain.
It is said that owners should only change the chain when they have any problems. But it happens quite rarely.
Conclusion
Now that you have completed reading about the best and worst years for Toyota Venza, I expect that selecting a good model year would not be a problem for you.
You can easily find good used models in the market that have great mileage and rare problems.
If you have made up your mind about purchasing, just make sure you examine the car carefully.
This is only because you do not want to waste your money on a car with serious issues that can ruin your driving experience.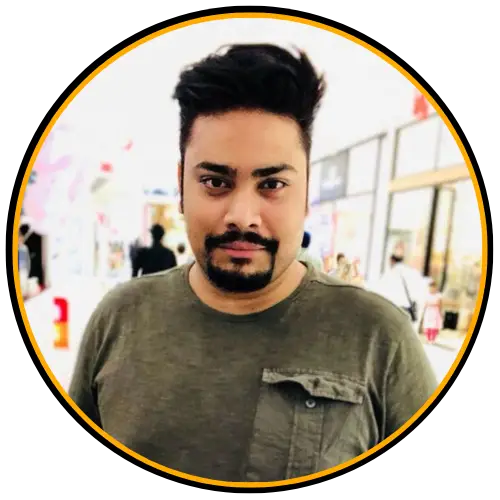 I am Tahir Azam, and I have been writing amazing articles for TaxiHack for as long as I can remember. I know everything that is to know when it comes to automobiles and is always on top of industry news and developments. While I am not an expert by any means, I pride myself on knowing the ins and outs of many different problems and, of course, their solutions. The articles on our website are some of the best and well-researched content that you will find, and I spend countless hours making sure this remains to be true. This is why I ask you to take your time out and read some of my articles, especially if you find a topic that resonates with you or is something you are looking into. This way, you will find the perfect mix of information and tips on your desired topic. Learn more about Tahir.