Toyota has always been one of the top-selling companies in the United States, so it is no wonder why they released a car-based SUV crossover such early into the market.
Initially released in 1994 and progressing through its 5th generation, the Toyota RAV4 is a 4-cylinder engine powered compact, five-seater car, available in standard and hybrid mode.
This line-up of cars and models has given its competitors such as the Ford Escape and Honda CRV a run for their money and proved just how committed Toyota is to providing good quality cars and automobiles.
Throughout the 28 years of the RAV4, here are the best and worst years for Toyota RAV4:
Best Years for Toyota RAV4:
2016
2009
2017
2010
2018
2011
1995
2000
Worst Years for Toyota RAV4:
2019
2020
2006
2007
2008
2001
2002
2003
Now that I have informed you about the best and worst years, let's see why each year falls.
List Of The Best Years For The Toyota RAV4: What Years To Buy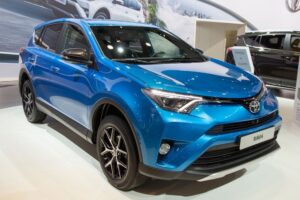 Toyota's best years are nothing short of the best, providing you with quality vehicles that will have you impressed.
#1 Best Year: 2016 Toyota Rav4
Midway through its fourth generation, Toyota decided to release its best model yet, the 2016 Toyota RAV4, which has stood above the rest of the other models, even the newer and more recent ones, simply because it displayed minimal complaints, even by the NHSTA, modern and upgraded features, especially in regards to safety, and overall reliability.
The 2016 RAV4 offered a quieter interior which was possible by the new sound-deadening materials used to make the car and did so with the option to be purchased in the normal or hybrid powertrain.
This hybrid system was very well integrated as there was no intrusion into the cargo system. The model featured a new front styling well received by fans and customers.
#2 Best Year: 2009 Toyota RAV4
Another great model produced in the middle of its generation, this time in the 3rd generation, The 2009 Toyota RAV4 was yet another solid product with minimal downsides.
The vehicle had a V6 engine as its core which could be replaced with a 4-cylinder engine. With either choice, you were sure to get a solid fuel economy.
The car itself had manageable dimensions, which helped in its overall maneuverability.
The model also came with various safety features and customizable features such as the option between AWD and FWD & a 5 to 7 seat capacity. It also came with a backup camera.
#3 Best Year: 2017 Toyota RAV4
Following the popularity of the 2016 RAV4, Toyota, for some reason, decided not to rush things and take things slow.
Packed with the same features as its previous model, the 2017 Toyota RAV4 came with an optional hybrid drivetrain which was just as nicely integrated as the previous model, a stylish front-end, and a bird's eye view camera system.
This was a product similar to the previous model, which is not bad since the 2016 model is regarded as the best RAV4 on the market.
#4 Best Year: 2010 Toyota RAV4
Toyota seems to have put consistency first with series as there seems to be a trend that whenever Toyota releases a greatly received RAV4, they try to apply the same formula with the next model.
The same thing is done here with the 2010 Toyota RAV4, where it tries to follow its predecessor's footsteps.
There are options between 4-cylinder and a V6 engine, AWD & FWD, 5 & 7 seat capacity, good safety equipment, fuel economy, maneuverability, and manageable dimensions.
With such a good option and feature list, no wonder they'd try to do it again.
#5 Best Year: 2018 Toyota RAV4
With their 4th generation finally coming to a close, Toyota decided to debut the 2018 Toyota RAV4 before departing to a new generation.
The 2018 RAV4 is a very reliable modern-day model released by Toyota, which has a good safety, score and smooth driving all around.
The vehicle contains two rows of good and roomy seats and has one of the largest cargo areas in the segment.
It has many standard collision-avoidance features and various safety features, making it a solid car overall and a great addition to this list.
#6 Best Year: 2011 Toyota RAV4
The second last of 3rd generation RAV4, the 2011 Toyota RAV4, is another great model for what was overall a solid generation of products for Toyota.
The 2011 RAV4 featured great fuel economy and came with a variety of options for the user, which could choose the car's seating options, drive system, and engine.
With any choice, you would be getting a very nice handling and a maneuverable car with a lot of safety equipment to keep the driver and passengers secure while maintaining a smooth ride.
#7 Best Year: 1995 Toyota RAV4
One of the first models to be made, the 1995 Toyota RAV4, is the definition of reliable.
An all-rounder, the car is perfect for city use providing great mileage and fuel economy and being capable of lasting for decades.
The interior is roomy, it has a nice height, and best of all, and it drives with elegance and grace, despite being more than two decades old.
The car is a testament to the build quality Toyota offers and is a prime example in their claim of producing the best cars in the world.
#8 Best Year: 2000 Toyota RAV4
The last of the first generation, the 2000 Toyota RAV4 model, was an end of an era for Toyota and a great way to wrap up a string first generation.
The vehicle, like the 1995 model, is also very reliable. People have been driving this car for decades without any severe maintenance.
The back is very roomy and capable of holding lots of cargo, and is powerful and capable enough to drive on snowy hills.
This would be one of the best cars Toyota would put out for quite a while.
List Of The Worst Years For The Toyota RAV4: What Years To Avoid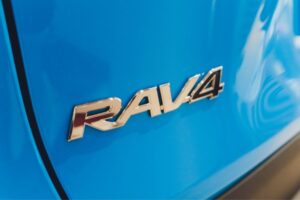 Toyota RAV4's worst years, however, are the exact opposite, with each car having a wide array of problems that should generally be avoided.
#1 Worst Year: 2019 Toyota RAV4
Despite being a modern-day car and having a wide array of advanced features, the 2019 Toyota RAV4 is beaten by models decades older and inferior to it simply due to high amounts of problems and complaints raised by the NHSTA and customers.
These problems include issues related to transmission, engine, drivetrain, and the fuel system.
The transmission had the issue of lurching at slower speeds, often hesitating. This would get very annoying very fast.
The engine is not well optimized, having a very audible and loud acceleration. Sometimes the vehicle does not accelerate at all.
The fuel system received the brunt of the criticism. The system had a bug that prevented the gauge from showing the fuel tank as full.
#2 Worst Year: 2020 Toyota RAV4
The 2020 Toyota RAV4 started of the gates with an immediate recall as the car was leaking coolant.
This only made things worse as the car still had issues that carried over from the previous models, such as steering problems and transmission issues which were the same as in the 2019 model.
The fuel economy did not help either as the car had a very low fuel economy. This is sad as newer models shouldn't suffer from problems that should have been fixed years ago.
#3 Worst Year: 2006 Toyota RAV4
The 2006 Toyota RAV4 made its debut as the first model of the 3rd generation.
Unfortunately for Toyota, this would be a huge mistake as the 2006 RAV4 model was plagued with various issues.
This model had a diverse set of suspension problems, transmission problems, engine problems, and airbag issues.
The suspensions were of poor quality, which made the vehicle shake on the road. The engine consumed oil at a dizzying rate while steering was clunky and noisy.
The airbags connector failed to work, and sometimes the whole system would just stop working altogether. This would worsen over time.
#4 Worst Year: 2007 Toyota RAV4
After a bad launch of the previous model, you would think that Toyota would try to remedy the situation and release a much better model.
Instead, they released an even more broken product in the form of the 2007 Toyota RAV4, which the NHSTA bombarded for its engine, suspension, and steering problems.
The same problems from the last model but now much worse and much more common. Oil consumption was at its peak, and the clunky and noisy steering was still not fixed.
Moreover, there were various electrical issues in the car as well.
#5 Worst Year: 2008 Toyota RAV4
Following two years in a row of bad models, the 2008 Toyota RAV4 decided to be equally as problematic, if not more.
The same problems that caused the previous two models to receive bad reviews popped up again. This included the issues with the steering and the engine, which were all but fixed.
The engine still had a lot of oil consumption while the steering was still making a noise when turning the wheel.
It is quite disheartening to see the same few issues only grow over three years in three models.
#6 Worst Year: 2001 Toyota RAV4
After a very successful first generation, it was hard to see Toyota mess up their next big model which is the 2001 Toyota RAV4; however, they released a product far from perfect and which many regards as the most pathetic when it comes to transmission.
Despite the new design, the car came with a horrible transmission which was not enjoyable to shift and move from gear to gear, regardless of how the transmission felt.
It would eventually fail due to a module problem. The model also suffered from the engine, electrical, and drivetrain problems.
#7 Worst Year: 2002 Toyota RAV4
As I have mentioned before, Toyota is nothing but consistent. It can be consistently good or consistently bad.
This case of consistency was not appreciated as the 2002 Toyota RAV4 has had the most complaints out of any of the models released before or after.
The transmission issue from the 2001 model carried over to it. The engine control module was prone to failure and overheating.
The NHSTA called out the drivetrain and linked it to the horrible transmission problems, which included the car erratically shifting and jerking during a normal ride.
#8 Worst Year: 2003 Toyota RAV4
For an outstanding third year in a row, Toyota delivered back-to-back models that were badly designed and had poor quality.
However, this 2003 Toyota RAV4 model was still a step in the right direction as it had fewer problems than the previous two models; however, it still could not avoid being on this list.
Most of the previous models' other problems were fixed; however, the dreaded transmission issues persisted as the ECM module was still causing transmission failure, shifting delays, and loss of power.
What Are The Most Common Problems With The Toyota RAV4?
AS you have seen with the worst years, Toyota is not problem-free, and this also includes problems found in the RAV4.
Here are a few common problems which the RAV4 has suffered from throughout the years:
1. Excess Oil Consumption
This is a common problem found in various cars of even different companies.
Still, unfortunately, it is quite common in many RAV4 models where the mileage is great, but oil consumption is at a staggering rate causing the oil to be changed frequently.
2. Transmission Failures & Other Issues
More frequent in earlier models, there was a problem with the ECM module in the models, which caused the transmission to be less than ideal.
Frequent jerking and delayed transmission, which is not enjoyable at the least, the transmission would eventually end up failing altogether and end up needing a replacement which was not easy or cheap.
Related: Toyota RAV4 Transmission Problems
3. Suspension Issues
Various models had less than ideal suspension, which reduced general driving quality in general.
The suspensions were of poor quality and ended up causing the car to shake unevenly and frequently despite being on a normal road.
The car was not made for off-road but being a city car and suffering a problem like this on the road is very disappointing.
Related: Why Won't My Toyota RAV4 Start?
Frequently Asked Questions
Q1. How Long Can A Toyota RAV4 Last?
The longevity of any vehicle depends on how much it has been driven and how much care has been put into it.
The RAV4, in general, lasts around 200,000 to 300,000 miles but can even cross this if you are a responsible owner who takes care of your car.
People have been driving their RAV4s for decades without issue.
By taking care of our car, doing proper maintenance, and repairing when needed, we can easily increase the lifetime of our car.
Related: How Long Do Toyota RAV4 Last?
Q2. Which Is More Reliable, Honda CR-V Or Toyota RAV4?
It is difficult to say which of the two cars is more reliable since both of them share similar reliability ratings; however, if I had to pick one between the two, I would pick the RAV4 to be more reliable mainly because, despite its flaws and issues.
The Toyota RAV4 model has much fewer problems than the Honda CRV with the only drawback being that it is a bit more expensive.
Where the CRV beats the RAV4 in the engine, it loses in reliability.
Check if you would like to know about the best and worst years for the Honda CR-V.
Q3. Which Is Better RAV4 LE Or XLE?
The RAV4 LE and XLE are made for different demographics despite being trims of the same car.
The LE is the more affordable and budget-friendly option, while the XLE comes with additional upgrades and packages which make it more appealing.
The LE is your best bet; however, from a feature's perspective, the XLE easily takes the cake as it has many extra features such as heated side mirrors, automatic climate control, fog lights, and much more.
Q4. Are RAV4 Expensive To Maintain?
Compared to the annual maintenance cost of the average automobile, which is $651, the RAV4 stands as a much cheaper $429, making it much cheaper than other cars in the maintenance department.
The model is generally reliable and requires minimum repairs over long periods.
The car's durability in body and parts is better than average, which will surely reduce breakage and repair costs.
After all, you can't spend money on repairs if there is nothing to repair.
Q5. Are Toyota RAV4 Made In Japan?
Despite being a Japanese company, the Toyota RAV4 is manufactured right here in the United States.
The Georgetown factory in Kentucky is responsible for manufacturing the RAV4 in the United States.
Other places where the RAV4 is made are countries like China, Canada, Japan, and Russia.
First-generation RAV4s were made in Japan and China, while the second-generation was exclusively made in Japan.
It would take the 5th generation to start being made in the USA, including models from 2019 onwards.
Conclusion
Toyota has managed to stay on top by providing its users with high-quality top-of-the-line products.
Being one of the largest automobile manufacturers globally, Toyota is no stranger to making millions of models, each of them being special in their own right.
While some models, such as the 2019 RAV4, will be remembered as huge blunders by the company, better and reliable models like the RAV4 2016 will always have a special place in the community's hearts.
The best and worst years for Toyota Rav4 don't matter as each model, despite its flaws, is still a good model in its way. As long as you are happy with your car, everything should be fine.
Hopefully, this article will help guide you in making an educated decision if you plan to buy one shortly.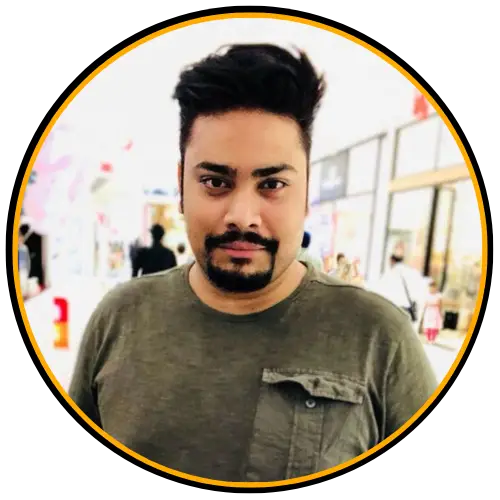 I am Tahir Azam, and I have been writing amazing articles for TaxiHack for as long as I can remember. I know everything that is to know when it comes to automobiles and is always on top of industry news and developments. While I am not an expert by any means, I pride myself on knowing the ins and outs of many different problems and, of course, their solutions. The articles on our website are some of the best and well-researched content that you will find, and I spend countless hours making sure this remains to be true. This is why I ask you to take your time out and read some of my articles, especially if you find a topic that resonates with you or is something you are looking into. This way, you will find the perfect mix of information and tips on your desired topic. Learn more about Tahir.