The Subaru Impreza was released back in 1992. It was an instant hit and was loved by many.
It also became a popular rally car, thanks to its amazing price. The Subaru Impreza is an excellent sedan to consider with many engine options.
Although many have bought it, Impreza's past has fluctuated a lot when talking about its reliability.
Issues have been found in more recent models, which prompt the question, which are the best and worst years for Subaru Impreza?
Well, you are in luck because this article will be covering all of them!
Let's list them all down and then get into the details below:
Best Years for Subaru Impreza:
2021
1999
1996
2001
2000
2020
1997
1998
Worst Years for Subaru Impreza:
2008
2012
2006
2007
2018
2019
2005
2013
As you may have already seen, many models of the compact sedan have proven to be unreliable.
With Subaru not making major improvements, you need a guide to help you choose the proper year. This article will help you do that.
So, without any further ado, let's get straight into it!
List Of The Best Years For The Subaru Impreza: What Years To Buy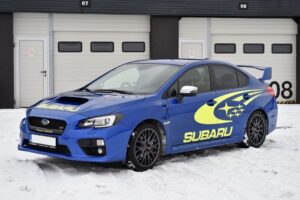 With the best years of the Subaru Impreza coming first, you might want to know how these models were chosen.
From reliability to features, everything has been considered. So, you don't need to worry about anything.
#1 Best Year: 2021 Subaru Impreza
The number one contender on this list is also one of the newest models of the sedan. The- 2021 Subaru Impreza is a great all-rounder.
With it having an all-wheel drive, a large and spacious cabin, and excellent safety features, it will keep you safe and make driving more fun.
The only drawback of the sedan is its engine. With it accelerating from 0 to 60mph in 9.4 seconds, many people were disappointed with the performance of this vehicle.
Other than that, the sedan is great. The interior is simple and easy to get used to. Even the touchscreen is good, making the 2021 model the best option to consider.
#2 Best Year: 1999 Subaru Impreza
Well, taking a huge dip and returning to the past, coming in second place is the 1999 Subaru Impreza.
This might come as a shock to many of you because this model is over two decades old. Regardless, it is one of the best models Subaru ever produced, and it was extremely reliable.
Even this model features an all-wheel drive. It has a 2.5L engine which is strong and is a performance beast. It can pump out a lot of Horsepower.
The 1999 model also featured leather seats, which is a nice improvement. All in all, it is an excellent option for people on a budget.
#3 Best Year: 1996 Subaru Impreza
This is not going as many of you expected. Arriving in third place is the 1996 Subaru Impreza.
It is a great sedan, even though it is pretty old. It has excellent performance, thanks to its 2.2L engine under the hood. It is powerful and will not leave you dissatisfied.
Although this model is old, it still has a ton of features. From power locks and windows to a five-speed transmission, the 1996 Subaru Impreza is a good all-rounder.
The only reason it has scored the third spot is that its rear seats are more cramped than usual. Other than that, it is the perfect option for budget-oriented people.
#4 Best Year: 2001 Subaru Impreza
Coming in fourth place is the 2001 Subaru Impreza. Even this model is 21 years old, as of writing this article.
It has proven to be one of the most reliable compact sedan models out there. It features all-wheel drive and is great on the road.
Its engine has one of the best reliability records over the years, which cannot be said for many vehicles on the market.
You get all standard features with this model of the Subaru Impreza. It does not lack technology, from power windows to a 12V power outlet and even powered side-view mirrors.
Yes, it does not have cutting-edge technology, but it does get the job done.
#5 Best Year: 2000 Subaru Impreza
The 2000 Subaru Impreza comes very close to its successor when discussing reliability. It has earned a lower spot.
After all, it is still a bit pricey because it is over two decades old. Regardless, other than that, it is a great vehicle, and there is no denying that.
The 2000 Subaru Impreza was the first to introduce the 2.5L RS engine. Its look was a cross between an aggressive car and a sedan, which was loved and appreciated by many.
It has all the basic features that you might expect. Subaru even offered 24-hours roadside assistance with this model. Although it may not be valid now, it was still a welcome addition.
#6 Best Year: 2020 Subaru Impreza
Finally, jumping back into the future, coming in sixth place is the 2020 Subaru Impreza.
The only complaint with this model was similar to the one for 2021 one, and it was related to the acceleration.
Buyers complained that the Impreza was too slow to accelerate, making driving it not that fun.
Apart from this issue, the 2020 model is a great option for people looking to buy something that features cutting-edge technology.
It has all-wheel drive, which allows you to take the vehicle on all terrains. Even the cabin is extremely spacious and comfortable, making it suitable for long rides.
Subaru even offers a manual transmission variant for this model.
#7 Best Year: 1997 Subaru Impreza
We have arrived back to the past with the seventh model of the Subaru Impreza. Although it is great on the road, there were complaints that the engine felt a bit underpowered.
Some interior materials are also of low quality, which many of you may not like. The 1997 Subaru Impreza model is a great option for people if they are not looking for too much power.
The 1997 model received a facelift, which was refreshed on the aging design.
The Sports Wagon variant has over six inches of clearance, which means that it is perfect to drive on all terrains.
Plus, the interior of this model is simple and extremely easy to get used to.
#8 Best Year: 1998 Subaru Impreza
Finally, arriving in the eighth and final place is the 1998 model of the Subaru Impreza. This sedan model is 24 years old and is still going strong.
There are two main reasons it has earned the last spot on this list: it does not have any ABS option, and the price is still high considering it is a very old model.
With the drawbacks listed, let's focus on all of the positive points of this model of the Subaru Impreza. The 1998 model had a better dashboard and newer door panels.
Previous airbag issues were also fixed, making the 1998 model a solid improvement over its predecessors.
List Of The Worst Years For The Subaru Impreza: What Years To Avoid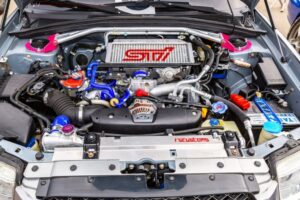 With all of the best years now listed, let's shift our focus towards the worst models of the sedan that one can buy.
If you thought that list was uneven, I have some news for you. The trend continues with the worst models of the sedan too.
#1 Worst Year: 2008 Subaru Impreza
If you want to spend thousands of dollars on fixing a vehicle, then the 2008 Subaru Impreza is for you.
This model of the sedan has been the worst one yet. It should not even be considered. It is plagued with engines and other problems.
Common engine problems include leaking of the head gasket and high RPM. Owners also reported knocking sounds originating from the engine.
The windshield on this model has a thin and unremovable film, which reduces visibility. This is dangerous, especially when driving at night.
Even the AC system on this model is not reliable. There are frequent reports of the A/C compressor clutch failing.
#2 Worst Year: 2012 Subaru Impreza
The 2012 Subaru Impreza model released four years later did not make many improvements either. Buyers were frustrated due to engine and transmission issues.
Engine problems included high oil consumption and the engine accelerating unevenly. The second problem has been discussed in detail in the next section of this article.
The transmission problems included the key getting stuck in the ignition, which could only be removed by opening up the vehicle.
The noise isolation of this model was also not great. Owners complained about noise entering the cabin, making the driving experience unpleasant.
There was one report of brake failure too, leading to serious accidents.
#3 Worst Year: 2006 Subaru Impreza
The 2006 Subaru Impreza has earned the third spot on this list. There were yet again engine issues and other ones, which made owning this model a nightmare.
Common engine issues were leaking of the head gaskets and engine mounts breaking, resulting in imbalance. Even the clutch system on this model was not great.
There were a few reports of the clutch fork snapping in half, which is only possible if low-quality materials are used.
The exhaust system had the issue of the air pump valve, not closing, which can result in too much dust entering the engine.
#4 Worst Year: 2007 Subaru Impreza
Things did not improve in 2007. Owners of the 2007 Subaru Impreza complained that the engine would burn oil too much.
This would result in owners having to top it up again and again. The problem of the head gasket blowing was still not fixed with this model.
There were a few reports of the engine failing too. The AC system on this model would sometimes act erratically.
There were complaints about the AC turning on and off, which can shorten the system's lifespan.
The transmission system was also not that reliable, with some reports failing unexpectedly.
#5 Worst Year: 2018 Subaru Impreza
Even recent models of the 2018 Impreza have proven to be unreliable. There have been reports of the electrical system and the steering system being unreliable.
The thing with the electrical system is that it is hard to pinpoint an issue, resulting in repair costs being driven up.
The battery on this model would die unexpectedly. The alternator would also become faulty.
The steering rack on this model would fail. The vehicle would also drift, even without the driver moving the steering wheel, which is pretty dangerous.
The suspension on this model would produce many sounds when going over bumps.
#6 Worst Year: 2019 Subaru Impreza
The 2019 Impreza was better than its predecessor, but it did not bring too many improvements.
There were electrical issues such as the battery dying and the starter system having too much noise. They were not as serious as the previous model of the sedan.
The engine on the 2019 Subaru Impreza model would consume a lot of oil. There were also reports of the engine losing power and stalling, which can be pretty serious.
The suspension system on this model was also known to cause issues, such as the strut mount bushing failing unexpectedly.
There were also reports of the suspension cracking, but it was pretty rare.
#7 Worst Year: 2005 Subaru Impreza
The 2005 Subaru Impreza is a better model than all of these listed above. It did have its fair share of issues, but it was a solid vehicle overall.
The engine was reportedly making too much rattling noise. It would boost its RPM too, without any reason.
Some owners complained that the head gasket would also blow, which is similar to other models.
The cooling system on the 2005 Impreza was not good. There were reports of the radiator leaking, which would result in overheating and damage to the engine.
Overheating also results in the lifespan of the engine being reduced.
#8 Worst Year: 2013 Subaru Impreza
We have finally arrived at the last model on this list. The 2013 Subaru Impreza is one model that you can consider.
It did have many issues, but it is better than other models on this list. The issue of the blown head gasket is still present. Surprisingly, the manufacturer did not fix it.
The airbag system was not reliable either. The light would turn on without any reason, which scared a lot of users.
This is because they could deploy at any second, which can result in a serious accident or even death.
The transmission system on this model would also fail, which can get very expensive to fix.
What Are The Most Common Problems With The Subaru Impreza?
Now that the rollercoaster ride of model years has been completed, I thought it would be sensible to include all of the common problems of the sedan that people have come to face over the years.
It is recommended that you read this section of the article entirely, as the information can influence your decision.
1. Unexpected Acceleration
The first issue that many owners of the 2012 Subaru Impreza faced was the engine.
They complained that the vehicle would suddenly accelerate without even applying the proper force on the pedal.
This is an extremely serious issue because it can result in accidents. The problem was also accompanied by high RPMs, which indicates engine issues.
Unfortunate owners of the sedan reported that the fix for this issue would cost a lot and can easily touch the $4000 mark.
The fact that it has happened to vehicles with as little as 40000 miles on the odometer means a major design flaw in the model.
2. Transmission Failure
The next problem on this list is another very common one. Transmission failure is something that is found in some models of all vehicles.
In the case of the Subaru Impreza, the unlucky models were the 2006 and 2007 ones. Subaru does not fix failures like these under warranty.
This is pretty bad because they blame all users for using their vehicles for racing and driving violently, which is certainly not the case with the majority of the users.
It was found out that the teeth of the gear seem to break, which can only be due to low-quality hardware being used.
The problem can be fixed, but the costs can easily exceed the $4000 mark.
3. Engine Issues
We have finally arrived at the last problem on this list.
With the 2012 model of the sedan being in focus once again, there were some major engine issues, which is why this model has earned one of the highest spots on the worst year list.
There were frequent complaints about the vehicle stalling while driving. Owners also stated that the check engine light would turn on without any reason.
Moreover, there was one report of a Subaru Impreza burning up while driving on the highway. Although no lives were lost, it still begs the question about the vehicle's reliability.
The engine also consumes a lot of oil, frequently reported by many owners of the 2012 model.
These problems can be fixed, but they cost so much that it is sensible to get a replacement instead.
Here are the Subaru Impreza engines to find the issues below:
Frequently Asked Questions
Q1. Why Are Subaru Imprezas So Cheap?
The main reason the Impreza is so cheap is that people don't buy it anymore.
So, people looking to get rid of their old vehicles sell them for pretty cheap, which many people think is a bargain.
Plus, recent models also don't have high-quality materials, so people pay less for this vehicle. These are some of the main reasons Subaru Imprezas can be found for cheap.
Q2. Are Imprezas Good In Snow?
When it comes to driving in winter, a very small number of vehicles can beat the Impreza. It has all-wheel drive, which allows it to have more traction on the road.
All you need are tires designed to work in snow, and you can drive in it without worrying about the vehicle slipping. In layman terms, the Impreza was built to drive in the snow too.
I highly suggest you read my buyer's guide for the best all-season tires for Subaru Impreza.
Q3. Do Subaru Imprezas Hold Their Value?
Many people have often awarded Subaru vehicles the best resale value award.
The fact that the compact sedan will only depreciate by 35% over five years tells you that you can sell it later without having to worry about the price dropping by too much.
Other vehicles in this class have their price depreciated much quicker, which is a huge win for the sedan.
Q4. How Long Will A Subaru Impreza Last?
You are going to be impressed with the answer. The Subaru Impreza can easily last for 200000 miles. The limit can be exceeded, but repairs may be required during the process.
So, if you drive 15000 miles annually, you can expect the vehicle to last for at least 13 years, which is pretty good if you ask me.
This number can only be reached if the vehicle is maintained and repairs are not delayed.
Related: How Long Do Subaru Imprezas Last?
Q5. Why Do People Like Impreza?
If you choose the right model, the Impreza will not only be reliable but will provide you with a fantastic overall experience.
What this means is many models of the Impreza are excellent performers. They are practical and can be driven on all terrains.
The best thing is that they retain their value surprisingly well, which means buying it does not mean too much of a loss.
Conclusion
The Impreza has been one of the most popular vehicles in the compact car segment since Subaru first launched it back in 1992.
It's no wonder why this sedan remains so popular; with a wide range of different trims and options, it can be customized to fit any person's or family's needs.
If you consider purchasing a new vehicle, you must be aware of the best and worst years for Subaru Impreza.
This article covered all of them and discussed common problems with the vehicle. You should also read the FAQs, which will help clarify some confusion.
I hope this article helped you decide which model will be suitable for you.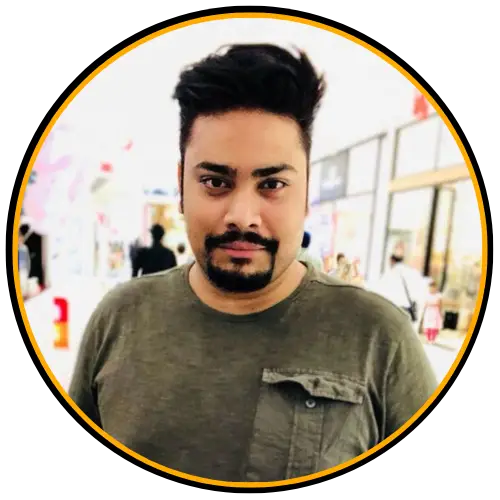 I am Tahir Azam, and I have been writing amazing articles for TaxiHack for as long as I can remember. I know everything that is to know when it comes to automobiles and is always on top of industry news and developments. While I am not an expert by any means, I pride myself on knowing the ins and outs of many different problems and, of course, their solutions. The articles on our website are some of the best and well-researched content that you will find, and I spend countless hours making sure this remains to be true. This is why I ask you to take your time out and read some of my articles, especially if you find a topic that resonates with you or is something you are looking into. This way, you will find the perfect mix of information and tips on your desired topic. Learn more about Tahir.