Are you looking to buy the best tires for Subaru Impreza and not sure which one to buy?
Then you have arrived at the right article because my article will help you decide which tire is suitable for you.
The Impreza itself is an excellent performing vehicle that provides great handling and stability.
Most of this is provided by the tires, whose quality directly affects the car's key features.
So, it is vital to get only the excellent ones which will surely provide you with a satisfactory experience. So, without any further ado, let's get into it!
9 Top Rated Subaru Impreza Tires Comparisons
1. Michelin Defender T+H Tires
In first place are the T+H Tires by Michelin, a successor to the original defenders known worldwide for their durability and lifespan. These are no exception either.
They improve in all aspects of the original ones and are guaranteed to provide you with excellent performance no matter where you go.
Michelin chose to implement their MaxTouch Construction design, which allows the tire to distribute the vehicle's weight easily on all parts of the tire.
This greatly increases the tread life and makes them exceptionally durable.
During my homework on these I found out that these also use rain grooves that distribute water on both sides as quickly as possible to prevent hydroplaning.
Michelin did put their best into these tires. They also feature their Comfort Control Technology, which guarantees little noise when driving.
The manufacturer was also kind enough to provide the tires a 6 year or 80000-mile warranty, whichever comes first.
The warranty guarantees a free replacement within the stated limits in case of subpar treadwear and mileage.
The main drawbacks to this tire are that it is expensive than other options available on the market. They also have an average performance on snowy terrains.
PROS
Durable tread compound
Excellent traction
Relatively noise-free
80000 mile or 6-year warranty
CONS
Expensive
Poor traction on snow
If you are willing to spend this much on tires, you will not get better ones than these Michelin ones.
They have excellent all-season performance and are covered in a 6-year warranty for your peace of mind.
2. Continental True Contact All-Season Tire
Coming in at second place is another very popular manufacturer that is regarded worldwide for their high-quality tires.
The True Contact All-Season Tire by Continental is designed to get the most out of your vehicle, thanks to an abundance of top-rated features that can only be found in them.
The manufacturer claims that these tires are up to 27% more wear-resistant than the original ones. They have excellent traction in all terrains, no matter how rough it gets.
Because they were meant for hardcore users, there must always be some check to ensure the tires are optimal. So, there are indicators on the tire that tell the user how much it is worn.
There are letters D, W, and S written on the tires. The D represents dry terrains, the S represents snowy terrains, and the W represents wet terrains.
The wear level of each letter represents how reliable they will be in the respectable terrains.
There are also lines on the tires that must be aligned. They signal if the tires need an alignment or not.
With the introduction of such a system, they have made it very easy to determine their tires' wear, and this feature is still not present in any tire on the market.
They also come with an 80000-mile warranty that guarantees a free replacement in any manufacturing defect that arises during its usage.
The tire also has a two-month risk free trial that guarantees a full refund if you are not satisfied with its performance.
I found that these tires are very expensive, making them of the pricier options on the market.
PROS
Excellent all-season performance
Great traction on all terrains
Easy to identify wear
Two-month risk-free trial
Overall, the tires have great all-rounder performance. But, just like the Michelin tires, these also have poor performance in snowy terrains.
3. Michelin Premier A/S All-Season Tire
Taking the last place in the top three competitive positions is another tire by the manufacturer Michelin.
Coming in twice on a much narrowed down list is alone a very accomplishing task, but scoring two positions out of the top three tells you about their tires' quality and performance.
Michelin put out a very strong worded sentence on their website related to this tire. It states, "Safe when new, safe when worn."
This sentence alone tells you about the manufacturer's confidence in their tire and how much effort it must have to create such a tire.
The main reason for such superior traction by this Michelin Premier tire is that the EverGrip wet-braking technology helps the tire retain friction even on the wettest of roads.
They help decrease the braking distance by a great margin when compared to tires from other manufacturers.
The tread compound is made of silica and sunflower oil, which helps the grooves become larger as the tires wear over time.
So, they don't lose their traction and go hydroplaning even when they have used it to the extreme.
The tread compound also helps in reducing resistance, which greatly improves the fuel consumption of the vehicle.
This tire's main disadvantages are that it is very expensive, and the treadwear warranty is at 60000 miles, which is less than even their defender series.
PROS
Excellent traction
EverGrip technology
Smooth and noise-free
Although the EverGrip technology on these tires helps them perform a lot, it also increases the tires' price significantly.
So, if the price is suitable for you, then these tires will keep you safe and satisfied for a long time.
4. Goodyear Assurance MaxLife Tires
Looking for replacement tires for your Subaru Impreza, but are you on a tighter budget?
Then take a look at these Goodyear Assurance MaxLife Tires. Fitted with top of the line features and technology, they are guaranteed to give you a smooth, secure, and noise-free ride.
Starting with durability, the tire undergoes a process of 50 tests, which make sure it can handle any condition it is exposed to.
They are also designed to provide you with little to no noise, which is a problem plaguing many tires on the market.
They also don't compromise on the drive's smoothness, which is one of the best of all tires.
The noise is reduced by using special grooves call Resonance Noise Attenuated grooves that absorb vibrations, which people find unappealing.
I must say that these tires also incorporate their EfficientGrip technology, which uses specially designed polymers that boost traction by increasing their grip.
Better grip means better braking performance and good performance on wet roads to prevent hydroplaning.
Although the manufacturer fixed most of the problems that plague other tires, they still are not usable in heavy snow, making them rather three-season tires than four-season ones.
PROS
Less noise
EfficientGrip technology
Better grip
Excellent handling
Overall, Goodyear's tires perform in a more than satisfactory manner; they are priced reasonably and have the lowest noise output than any other tire out there.
5. Cooper CS5 Grand Touring Tires
Cooper is a brand chosen by owners of Porsches and Audis. So, it should be clear without any doubt that their tires would excel for any vehicle that supports them.
The Cooper CS5 Grand Touring Tires is introduced on the day of their 100th anniversary.
So, it had to be certain that whatever they introduced on that day would be of excellent quality and would satisfy anyone who bought them. Such was the case with these tires.
Cooper introduced tires that were the successors to the already popular and well-established CS4s, so they had to improve in all aspects to seemingly already perfect tires.
This brand target everyday users instead of performance-oriented features, like many manufacturers.
They aim to provide better comfort and control while retaining wet traction for emergency purposes.
These contain four times more silica in the tread compound than the previous versions.
More silica means lesser resistance, which allows the vehicle to consume fuel much more efficiently.
The tires have excellent performance in all terrains and weather conditions, making them even suitable for people living in arid or humid places.
They have a five-rib tread pattern that reduces tread wear significantly. They also have micro-gauge grooves that interlock and allow the vehicle to be more stable at high speeds.
They even work quite well in snowy conditions, in which other all-season tires suffer.
The manufacturer provides a 1.5 month or 45 days trial with these tires, in which you can make sure that you are satisfied with them before finalizing your purchase.
They also have an 80000-mile treadwear warranty, which guarantees a free replacement if there is faster than advertised wearing.
The tire has no drawback, so you can buy it with a complete peace of mind!
PROS
Excellent traction
It can be used on snowy terrains
45-day trial
It can be used in all seasons
After my research on these I found out that these tires are the only ones that have no real drawback.
They excel in every aspect and have excellent durability. Cooper went all out when designing the Grand Touring series.
6. Firestone Firehawk Indy 500
Firestone is a relatively unknown brand when it comes to making tires. But they make excellent performing ones that trade blows with the top ones like Michelin and Goodyear.
The FireHawk Indy 500 is no exception either. These are the successors to the old Indy 500s, which were plain tires and had no special features.
So, the manufacturer had to make sure they stood out this time. And, they did, with this tire.
For better handling, the tire uses a special silica compound, which ensures better than ever traction and control when combined with their long link carbon technology.
To help improve the traction, the asymmetric rib pattern also ensures that the tire provides excellent grip and prevents hydroplaning in even the wettest of conditions.
Hydroplaning is also reduced by using a pulse groove channel that ejects water as quickly as possible.
The manufacturer claims that these tires can provide up to 20% better braking distance on wet roads than the old Indy 500s. This is a considerable improvement over the old ones.
Aimed towards performance enthusiasts, you can buy these tires with the peace of mind that they will provide superior handling even when cornering at high speeds.
The drawback I could mention here is that these hydroplane a lot in heavy rain, making them unusable in those conditions.
They also have the shortest warranty out of all the tires listed here, at only 50000 miles.
PROS
Excellent traction
Good braking distance
Great handling
CONS
Hydroplaning in heavy rain
Less warranty
Overall, the tires provide very decent performance and are priced very competitively.
The manufacturer had to take a different approach to make these stand out, and they did so very successfully.
7. Michelin X-Ice Xi3 Tires
At seventh place is another tire by Michelin, this time focusing on performance in snowy conditions, where traction is the main concern in basically every tire out there.
This one hopes to solve all of that. The X-Ice Xi3 by Michelin is a studless snow tire guaranteed to perform excellently in snowy conditions.
These are the third edition of the popular series, and they improve in every regard with each iteration.
The tires implement Michelin's Max Touch Construction that features a unique shape for the patches.
This greatly boosts the tread life of the tire by making them extra durable. It also helps in reducing fuel consumption significantly, which allows for longer usage of the vehicle.
The silica-based tread compound creates high traction on any terrain, whether wet, snowy, or dry.
So, you can take your vehicle everywhere and get excellent control and traction, which will surely leave you satisfied.
I found that these tires also have a variable angle Cross Z Sipes that help deliver better traction in snowy terrains. They also help in providing the stability that increases tread.
Because these are meant for extreme conditions, they have two steel belts spirally wound with nylon to reinforce them for better shape when traveling at high speeds.
The tires perform way too well and provide way too much traction when turning.
The tires provide way too much traction when turning, making them a bit difficult to use.
PROS
Excellent handling
Very durable
Comfortable and quiet
Decent tread life
Meant for vehicles that travel in snowy terrains, Michelin's tires provide excellent snow or dry land performance. They are priced a bit high but are definitely worth the price.
8. Pirelli Cinturato P7 Tire
The Cinturato P7 is an old name in the tire business and a well-established one, for that matter.
Pirelli is a renowned manufacturer that makes excellent quality tires that are used worldwide by millions of people.
Aimed towards people who like to travel at high speeds, the Pirelli tires provide excellent handling and control.
They have up to 15% lesser rolling resistance than their previous versions, allowing much lesser fuel consumption.
The tire uses a silica compound that reduces wear and improves traction greatly.
The treads have multiple sipping that allows for extra grip while turning and on wet roads. The main feature of this tire is that it is a run-flat-tire.
It has a seal inside that automatically fills in the puncture gap, so you can drive safely until the tire can be examined by a proper professional.
So, you can take your vehicle on long road trips and never worry about the tiring going flat on you.
The PC7 tires are also very quiet. It does not make any noise at even high speeds, which is the case with many tires on the market.
It is also very comfortable, making it one of the best quiet and comfortable combo tires available on the market.
The tire also comes with a one-year warranty, which guarantees a free replacement if any manufacturing defect conflicts with its working.
The main drawback of this tire is that it is very expensive. The warranty period of one year is also much lesser than that of other tires.
PROS
Very quiet
Extra comfortable
Great traction
Run-flat tire
Pirelli makes beastly tires. They have excellent performance and features that you cannot find in other tires on the market.
But all of this comes at a very hefty price tag. If you agree with the price, you cannot find a better tire than these.
9. Bridgestone Potenza RE980AS High-Performance Tire
At last, the place is the Potenza RE980AS High-Performance Tire by Bridgestone, which again are great tires that provide top of the line performance.
It must be noted that although this one scored the last place, all of them were chosen from a huge variety of tires, so they have very similar performance.
This is a summer tire with a unique tread compound, which allows for exceptional grip on dry roads. The asymmetric tread provides a high lifespan and excellent traction on the road.
The tread grooves have been specially designed to eject water as fast as possible to prevent hydroplaning. This makes them very secure and safe to use.
Because these tires are made for the hot summers, they had to be made sure they did not lose their shape at high speeds.
The manufacturer chose to add twin steel belts, which are also nylon-wrapped for the vehicle to have exceptional handling at even high speeds.
The tires, although not built for wet roads, have excellent responsiveness on them. It makes driving on such roads much easier.
Here's a good thing that the Potenza RE980AS tire comes with a three month try and buy guarantee.
If the user is not satisfied with the tire's performance during this period, they can get a full refund or exchange, whatever they want, no questions asked.
This is a huge advantage for people who are not sure when they are not sure of their buying decision.
The main drawback of this brand is that they start to get noisy and loud after some wear. The tread life is also much shorter than other options mentioned here.
PROS
Outstanding in class dry traction
Decent handling
Quick response
CONS
Short tread life
Get noisy after some time                
If you are looking for tires that provide exceptional handling on dry roads and hot summers, then these tires are definitely for you. Bridgestone did a good job with these.
They have a few drawbacks, but when compared with pros, they are an excellent buy for anyone who would like decent performing tires at a good price.
Conclusion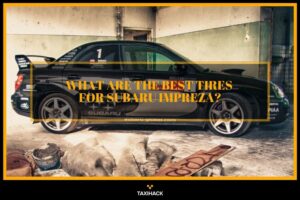 I know hundreds of tire listings out there state that they are the best tires for Subaru Impreza, and it might or might not be true.
So, why take such a risk?
If you are reading this, then I can assure you with a full guarantee that every single one of the tires mentioned above has exceptional performance and is guaranteed to give you better than stock performance.
If you ask me, I would suggest you buy the Michelin Defender T+H Tires. I agree they are a bit pricey, but they provide outstanding performance in all regards.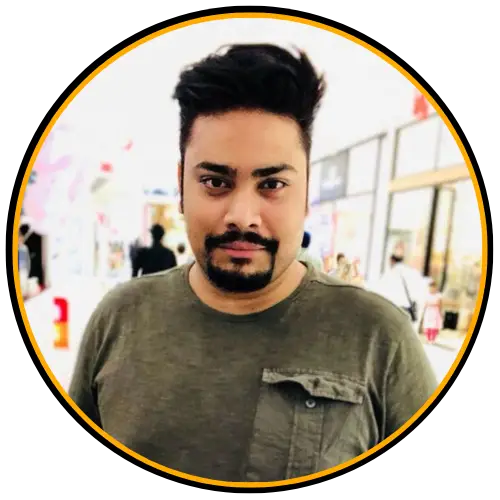 I am Tahir Azam, and I have been writing amazing articles for TaxiHack for as long as I can remember. I know everything that is to know when it comes to automobiles and is always on top of industry news and developments. While I am not an expert by any means, I pride myself on knowing the ins and outs of many different problems and, of course, their solutions. The articles on our website are some of the best and well-researched content that you will find, and I spend countless hours making sure this remains to be true. This is why I ask you to take your time out and read some of my articles, especially if you find a topic that resonates with you or is something you are looking into. This way, you will find the perfect mix of information and tips on your desired topic. Learn more about Tahir.