A virtual successor to the Subaru Outback in North America and the Impreza XV Internationally, the Subaru Crosstrek seeks to replace these two models and create its own identity in the automobile industry, which it has been successful in doing so.
Being a fairly recent line-up introduced by Subaru, The Crosstrek made its debut in 2012 and has seen yearly releases since.
Formerly known as the Subaru XV Crosstrek, XV was removed after the 2015 model and simply known as the Crosstrek since then.
Do not fear, as this is simply a name change. The line-up and all the good and bad that come with it remain the same.
With the introduction out of the way, I should now list the best and worst years for Subaru Crosstrek.
Best Years for Subaru Crosstrek:
2015
2020
2021
2012
2014
Worst Years for Subaru Crosstrek:
2018
2019
2016
2017
2013
It has quite a few more models than the cars I usually check out, being a fairly recent model.
Let's see all of these years in-depth!
List Of The Best Years For The Subaru Crosstrek: What Years To Buy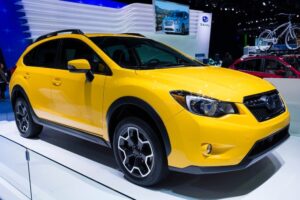 Many Crosstrek models are solid choices just waiting to be bought. Here are the best of them.
#1 Best Year: 2015 Subaru Crosstrek
Many customers and people regard this 2015 Subaru Crosstrek model as the best all-rounder Subaru vehicle on the market.
The model boasts high ratings from its owners and follows the trend of the Impreza, which is a five-seater Wagon.
It launched with three different trims, which included premium and limited-edition versions.
Being based on Impreza's hatchback design allowed the car to have a lot of legroom in creating a very appealing design to the users.
This manifested in 8.7 inches of ground clearance on a standard all-wheel-drive in available hybrid models and continuously variable and automatic transmission.
The vehicle's structure also allowed for a higher driving position compared to other cars, which truly made you feel special.
Being a wagon, the front and rear occupant space was large and lavishly roomy, which allowed for increased cargo space which is great for traveling and family trips.
Forward and rear visibility was also fairly clear, and the heightened position of the driver made it even more so.
The interior dashboard was simple yet elegant in its design, coming in with a climate control layout and easy-to-use structure that was intuitive and user-friendly.
#2 Best Year: 2020 Subaru Crosstrek
The 2015 Crosstrek is a model made for people who would be okay with buying older and dated models however the 2020 Subaru Crosstrek is one of the latest and most advanced SUVs on the market.
This five-seater vehicle is also available in 3 different trims, the same as the 2015 model, including a limited edition and premium version.
Regardless of the trim, the car would have advanced safety features to protect you from injuries in case of an accident.
Accidents would also be less frequent due to the car's excellent steering and a smooth driving.
This was paired with amazing fuel efficiency despite the rather large build, which allowed for a large cargo and occupation space for passengers.
Other notable features included standard automatic air conditioning and standard connectivity apps like Android Auto and Apple CarPlay, which allowed for an enjoyable experience while riding the car.
#3 Best Year: 2021 Subaru Crosstrek
Going even further towards the latest line-up is the 2021 Subaru Crosstrek which continued to keep customers happy by providing quality vehicles that were made to last.
This particular model is available in 4 different trims, which include the same ones as the previous generation and an additional sports trim, which is the second most expensive trim of the model.
The model featured updated styling and AWD system as standard, which is great for snowy weather and terrain.
Along with new driver assists features, the 2020 Crosstrek was available in manual and automatic transmissions and a new and larger engine option.
Power wasn't the only thing that the model could pump out as it was generally comfortable for the whole family.
This is due to the smooth driving the car offers and the lavish interior, which comes with a great amount of space.
#4 Best Year: 2012 Subaru Crosstrek
Many people think that the original is always the best, and while that may not be the case for the 2012 Subaru Crosstrek, it is still a solid entry into the line-up and is generally one of the better models on this list.
This was the first model to replace the Impreza and Outback, so there would be some level of skepticism that the 2012 model faced head-on.
This model was available in 3 different trims, each of which had a different quality of seating material and the availability of a sunroof.
As I mentioned before, the car was based on the Subaru Impreza, which allowed it to have 8.7 inches of ground clearance which appealed to Impreza owners who were sad to see their favorite line-up be discontinued.
AWD and heated front seats were standard, and the dashboard was elegant in its design. On the road, the car featured great mileage and visibility.
#5 Best Year: 2014 Subaru Crosstrek
Jumping a couple into the future from our previous model and the newest model on the block is the 2014 Subaru Crosstrek which is very well-received.
This specific model was only available in 2 different trims and featured the same design as the 2012 Crosstrek, having the same 8.7-inch ground clearance and look like the Subaru Impreza.
This model was also available in a manual and automatic transmission and came with AWD and heated front seats as a standard.
Still boasting the smart and elegant dashboard, you were certain to have an enjoyable experience when sitting inside this car, especially because the car had a tremendous amount of cargo space and occupant space.
Driving it was just as good as the gas mileage was excellent, and driving felt smooth and reactive. Visibility was also never an issue with this model due to the higher seat.
List Of The Worst Years For The Subaru Crosstrek: What Years To Avoid
Subaru Crosstreks can be fairly buggy and problematic if you buy the wrong model.
Here are some years you should avoid:
#1 Worst Year: 2018 Subaru Crosstrek
It is almost unanimous in the automobile community that the 2018 Subaru Crosstrek is by far the worst model which the company has put out in the line-up and all for a good reason.
This is due to the many problems surrounding the model, mostly related to interior and exterior accessories.
Other problems were reported in the suspension and body while the NHSTA had much to say about the engine.
Interior-wise, the radio was the root of most of the problems. It would often not work, and some would freeze like the camera when it would be working.
Multiple NHSTA complaints occurred regarding the windshield being fragile such that it would crack and chip for no apparent reason.
Other exterior problems include the paint commonly being chipped off. The suspension also didn't fare well, with their rear end sliding easily. A banging noise would accompany this.
#2 Worst Year: 2019 Subaru Crosstrek
Like its predecessor, the 2019 Subaru Outback would also receive the spotlight for all the wrong reasons, being called out by the NHSTA for various complaints while also suffering multiple recalls, 7 to be exact, each of which affected more than 400,000 cars.
The windshield problem would only worsen as even more owners would complain about their windshield cracking for no reason at all, declaring it a safety hazard.
The same was the case with the radio in the interior, which was still far from fixed.
This problem now extended towards USB connectivity and Starlink Failure, which was becoming common.
The vehicle's battery was also fairly hated as it was said to have a very short lifespan.
Some customers have reported using up two batteries in 2 years which is just absurd—other miscellaneous problems such as rear stabilizing bolts detaching and ECM software errors.
#3 Worst Year: 2016 Subaru Crosstrek
This model is probably more infamous than the 2019 Subaru Crosstrek. This might be since it was released earlier than the 2019 model and hence had more time to spread its infamy.
Other reasons could be related to the massive recall which the model suffered from by which more than 1.3 million cars were affected.
The 2016 Subaru Crosstrek had many small and varied problems but also managed to get lots of complaints from the NHSTA.
The biggest of these complaints was related to the ignition key and getting stuck in the ignition. This would be annoying as you would have to shift back and forth to release the key.
The engine is also prone to stalling and displays weird behavior while driving, dangerous in high-speed situations. The massive recall was due to the brake lights not illuminating.
#4 Worst Year: 2017 Subaru Crosstrek
Bridging the 2016 Crosstrek and the 2018 model was mediocre at best, 2017 Subaru Crosstrek, which was also the start of a fresh new generation of the Crosstrek as now the model had dropped the XV from its name.
Unfortunately, it was not free from its fair share of problems as the model received quite a few complaints from the people who bought it.
The 2017 Crosstrek also suffered from the massive 1.3 million car recall because of the faulty brake lights, which would not illuminate.
This was a very dangerous problem as people would not get alerted to the car in front of them braking which increased the likelihood of a crash.
Unintended acceleration was also a common problem in the model, which is also quite dangerous.
These two problems alone make driving and riding inside this model quite dangerous due to the increased chance of crashing.
#5 Worst Year: 2013 Subaru Crosstrek
Being the second line-up model that was still in its infancy, it was no shock to see the 2013 Subaru Crosstrek underperform.
This was, however, very saddening as the 2012 Crosstrek has shown itself to be a worthy successor to the Outback and Impreza.
The worst thing about the 2013 model was that it could go through the wheel bearing failure, which can easily lead to unresponsive handling and a lot of excess wear on the tires.
The car was also fairly bad at satisfying its owners, so it received a poor rating in that regard.
It suffered from 2 different recalls, one of which was the engine stalling due to the engine valve spring failing.
This was followed by reports of excess oil usage, which was also not appreciated. The car performed poorly in snowy environments and was prone to transmission failure.
What Are The Most Common Problems With The Subaru Crosstrek?
While many of the problems the Crosstrek faced were mostly mild annoyances, there were a few very serious problems that were a cause for concern, especially since quite a few of these problems were repeating in various models and were overall common.
Here are a few of these problems which you should know about when purchasing a new or used Subaru Crosstrek.
1. Brake Lights Defective
These were the perpetrators which led to the recalling of 1.3 million different cars, which spanned across multiple models.
The brake lights were defective and would not work when intended.
This was particularly dangerous as people would be unaware you are braking and hence increase the likelihood of a crash or accident.
This problem was caused by a build-up of chemicals from the cleaning products, which contained silicone which ended up disabling the brake lights of millions of cars entirely.
2. Excessive Oil Consumption
This problem is not exclusive to the Subaru Crosstrek as multiple different cars of different companies suffer from this problem, some more than others.
This common and annoying problem has the negative effect of draining the oil from your engine, having you replace it almost constantly, which can easily add up over time.
Subaru tried to defend the engines responsible for displaying this problem and assured that this was normal behavior. However, it is an actual problem that had to be addressed.
3. Rust And Corrosion Problems
Another fairly common problem that plagues cars is rust and corrosion.
Subaru vehicles, in general, have a huge habit of developing rust. This could be due to how they are preferred in snowy areas.
However, this just means that they must have more protection against rust.
The company has had multiple recalls on the basis of corrosion on the underside of their cars for years, and they should start taking responsibility for this problem and think of solutions to prevent or mitigate it.
Frequently Asked Questions
Q1. How Long Will A Subaru Crosstrek Last?
Despite being a relatively newer vehicle, there have been several testimonies about the Subaru Crostrek singing its praise. It is a robust mini-SUV that has been built to last a long time.
Depending on the level of maintenance that the vehicle has seen, a Crosstrek can easily last you from 200,000 to 250,000 miles of usage.
That is around 15 to 17 years of usage on taking an estimate that you drive for 15,000 miles every year. You can expect 200,000 miles easily.
Related: How Long Do Subaru Crosstreks Last?
Q2. Is Subaru Crosstrek Worth The Money?
The Subaru Crosstrek is among one of the most versatile mini-SUVs currently available on the market, as it is designed to be a compact all-terrain vehicle.
It provides the modern comfort that people have come to expect from a 21st century SUV. It has safety features that rival the most high-end vehicles on the market.
However, the vehicle has a relatively weaker engine, so if raw power is something you are looking for, then you might be disappointed. If not, then this is definitely worth the money.
Q3. Which Is Better Toyota Rav4 Or Subaru Crosstrek?
The answer to this question depends on what you are looking for. Both the Toyota Rav4 and the Subaru Crosstrek are capable and rugged vehicles.
There are two main differences between the two vehicles, however. The Toyota Rav4 provides more storage space and has much better off-roading capabilities.
However, it is not the best in terms of comfort. In that regard, the Subaru Crosstrek supersedes it with its comfortable seats and a more luxurious design.
So, depending on your preference, either of the two vehicles can be good for you.
If you like Toyota Rav4 better than the Subaru Crosstrek, then this article on the best and worst years for the Toyota Rav4 will teach you what years you should buy.
Q4. Which Is More Reliable Subaru Outback Or Crosstrek?
The Outback and the Crosstrek are both midsized car-based two-row SUVs from the same manufacturer Subaru. That is, however, where the similarities between the two vehicles end.
In terms of engine power, the Crosstrek has a single variant that provides 152 horsepower, whereas the Outback offers a choice between 175 and 256 horsepower.
With a lot more space, the Outback seems to be the better choice however, do keep in mind that with a larger size and more engine power comes more maintenance.
Q5. Is Subaru Crosstrek Good In Snow?
The Subaru Crosstreck is one of the best small to midsized vehicles when it comes to being able to drive in the snow.
This is mainly due to the design of the car allowing for an 8.7-inch clearance.
Along with this, the vehicle has a superior AWD system and features ABS brakes, X-mode, and some really good stability control.
These are all things that make it the perfect vehicle for a drive in snowy areas or in cold weather.
Conclusion
The Subaru Crosstrek was made to replace the Impreza and Outback internationally and in North America, respectively, but ended up creating its own new identity, which has been widely accepted by people and critics.
While the line-up may have had a few too many recalls and rough models such as the 2018 Crosstrek are regarded as poor overall, there are still great models which the line-up has, such as the 2015 and 2020.
Regardless of the best and worst years for Subaru Crosstrek, this line-up is a solid pitch by Subaru and one which you should consider when looking for a new SUV/Wagon.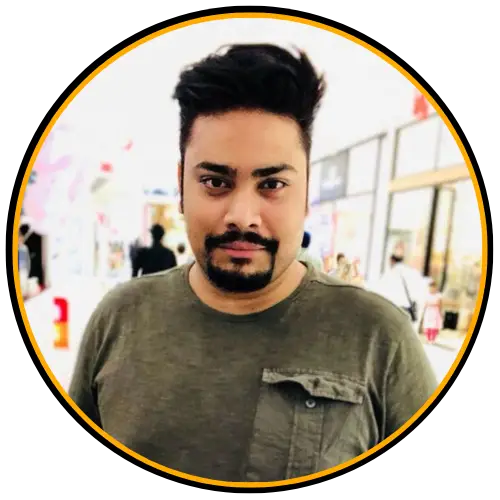 I am Tahir Azam, and I have been writing amazing articles for TaxiHack for as long as I can remember. I know everything that is to know when it comes to automobiles and is always on top of industry news and developments. While I am not an expert by any means, I pride myself on knowing the ins and outs of many different problems and, of course, their solutions. The articles on our website are some of the best and well-researched content that you will find, and I spend countless hours making sure this remains to be true. This is why I ask you to take your time out and read some of my articles, especially if you find a topic that resonates with you or is something you are looking into. This way, you will find the perfect mix of information and tips on your desired topic. Learn more about Tahir.