Spanning three generations over 14 years, the Nissan Rogue attracted a lot of different buys with its standard ABS brakes and safety features while providing them with all of the classic and basic tools one would normally get from a car.
The Nissan Rogue is a great starting point and an ideal choice for customers who purchase a sports utility vehicle. The Rogue has become one of the best-selling SUVs in the United States.
As of 2020, the line-up has introduced its 3rd generation with an all-new style and design making it one of the best times to buy one.
However, you may need to beware of the best and worst years for Nissan Rogue, which is why I will be listing them below.
Best Years for Nissan Rogue:
2020
2019
2021
2017
2018
2009
2012
Worst Years for Nissan Rogue:
2013
2014
2015
2011
2016
2008
2010
Now, let's see how these models hold up and why they have been ranked as such.
List Of The Best Years For The Nissan Rogue: What Years To Buy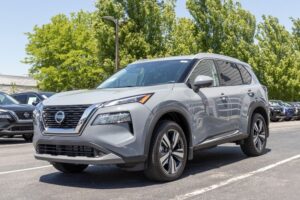 In its best years, the Nissan Rogue is one of the best SUVs on the market, offering a lot of durability packed with quality handling and a smooth driving.
#1 Best Year: 2020 Nissan Rogue
As I mentioned in the introduction, the Nissan Rogue entered its 3rd generation in 2020.
The year went on to be one of the best for the line-up as the 2020 Nissan Rogue was well received by customers and fans and was highly regarded as the best model of the series and offered a lot of different safety features as standard, which is why this model is at the top of our list.
This 170 horsepower 5-seater runs on a 2.5L 4-cylinder engine and is available in AWD & FWD and comes in 3 different trims.
Versatile, comfortable, and safe, the 2020 Rogue is a top-tier SUV and deserves to be at the top of my list.
#2 Best Year: 2019 Nissan Rogue
Nearing the end of its generation, the 2019 Nissan Rogue started to show its age in its interior.
Still, in the few years since its release, it has received nothing but stellar ratings from its customers and has been praised for its reliability and safety, which is why it is a close second.
This 5-seat compact SUV is also available in 3 different trims, has hybrid models, and features great ride quality and a high-quality interior with versatile rear seats.
#3 Best Year: 2021 Nissan Rogue
Going back to the latest line-up generation, you will see the 2021 Nissan Rogue, which seems to be following the path of the 2020 model and receiving just as much appreciation.
Coming in at four different trims, this model has improved handling, CVT response, cabin design & quality, and the latest in technology and safety features.
Because it is still fairly new, and new problems could be discovered, it was safer to place this as the 3rd best model.
#4 Best Year: 2017 Nissan Rogue
The 2017 Nissan Rogue, however, has been around for the past five years, so it was easy to place it at number 4 due to it being slightly dated.
However, the model is unique as it is one of the few compact SUVs on the market that offer seven seats in an available 3rd row.
This is also amplified because the vehicle has a lot of cargo space and an adaptable second row, offering a comfortable interior paired with smooth driving and updated styling.
#5 Best Year: 2018 Nissan Rogue
The 2018 Nissan Rogue had a few minor problems, which is why it was beaten by the 2017 model and received 5th place on this list.
However, this does not mean that you should immediately write it off as the 2018 model features the same comfortable interior but only in a five-seat arrangement.
Available in 3 different trims, it has Android Auto and Apple Carplay as standard and various other driver-assist tools, which make it a great SUV overall that has proven to be a reliable one as well.
#6 Best Year: 2009 Nissan Rogue
Moving to some of the earlier models, the 2009 Nissan Rogue is the second line-up model and features two different trims to choose from.
While the design is not its strong suit and the line-up was still in its infancy, the 2009 model was still enough to rival its competitors, featuring 170 horsepower 4-cylinder engine and FWD or AWD systems giving it a good 6th position on this list.
Were it not for the mediocre design and a few problems, the car would have been much higher as it has been quite reliable to many customers.
#7 Best Year: 2012 Nissan Rogue
Coming in 3 years after the 2009 model, the 2012 Nissan Rogue also had its fair share of problems and still used the basic design, which is why I decided to rank it as the last best year for the line-up as the company created a car which was above average at best.
Coming in 3 different trims and featuring many comfortability options, cargo space, and various features, the 2012 Rogue could have easily been a top contender for this list were it not for a few shortcomings which placed it at the end of the list.
List Of The Worst Years For The Nissan Rogue: What Years To Avoid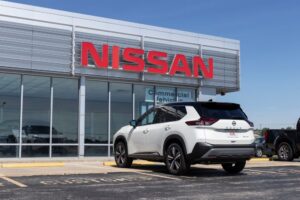 In the worst years for the Nissan Rogue, the car has various problems which make it very hard to recommend and even worse to purchase.
#1 Worst Year: 2013 Nissan Rogue
With the plethora of problems, high repair costs, and frequent issues at lower mileages, the 2013 Nissan Rogue is undoubtedly the worst model of the series and deserves this spot as the worst year of the line-up.
The biggest offender of this model was the transmission which had a common tendency to fail.
In the rare cases that it would work, acceleration loss was common, along with various whining and whistling.
The engine had various small problems such as no power on acceleration and shutting down while driving.
At the same time, the vehicle's exterior suffered from excessive rusting and the paint peeling.
The model also suffered from a massive recall in which water seepage would cause electrical shortages—all of this combined to make the 2013 model the worst one available.
#2 Worst Year: 2014 Nissan Rogue
Following in the footsteps of the 2013 model, the 2014 Nissan Rogue also suffered from various problems and a total of 8 different recalls, which landed it the second spot in this list.
If it weren't for the massive problems which the 2013 version suffered from, the 2014 Rouge would have easily made the top of our list.
This model suffered from various AC, transmission, body, and interior problems and was recalled for airbag errors, improper plate placement, and assembly issues.
#3 Worst Year: 2015 Nissan Rogue
Taking 3rd place on this list due to the same number of problems as the previous model, the 2015 Nissan Rogue suffered from similar issues as the 2014 model and the same number of recalls. However, it had slightly fewer problems, giving it a slight edge.
This, however, did not help it survive the various AC, body, interior, and transmission problems that plagued this model.
The AC would not work properly, the transmission would vibrate, and the interior was low quality at best.
#4 Worst Year: 2011 Nissan Rogue
While only suffering from 2 recalls, the 2011 Nissan Rogue had nearly the same number of problems as the 2015 model, which placed it at number 4 on my list.
Transmission issues made up the brunt of the complaints list while the AC and engine followed closely.
Transmission failure was common, as was the whining and vibration accompanying it. It also had difficulty in maintaining acceleration while driving.
#5 Worst Year: 2016 Nissan Rogue
While it would be the 4th year in a row where the company would release a mediocre model, the 2016 Nissan Rogue was suffered from substantially fewer problems than the models above it and was affected by only six recalls, setting it up for 5th place.
The airbag issue was still not fixed, and neither was the electric connector corrosion problem.
Once again, the transmission was the main problem, with slipping, vibrations, and failure being fairly common.
The suspensions were also quite noisy when turning, which is not appreciated.
#6 Worst Year: 2008 Nissan Rogue
The first model of the Nissan Rogue was no record breaker as it too was under the influence of a variety of different problems, but since it was still fairly new to the scene, I will give it the benefit of the doubt and place it at 6th place.
However, this does not excuse the model from suffering from 5 recalls and a lot of transmission issues, most of which ended up in it failing and needing to be replaced.
Recalls occurred due to steering and tire pressure issues, which resulted in a bad start to what would otherwise be a promising series of cars.
#7 Worst Year: 2010 Nissan Rogue
Ending this list off is the 2010 Nissan Rogue, which comes at 7th place due to having the least amount of problems compared to the other models in this list and only two recalls.
This model suffers from the same issues which the series just could not get rid of.
This includes a slew of transmission problems and engine issues, followed by the electrical shortage issue, which would be caused by water seepage.
The 2010 Rogue suffered from many repeating issues that the company should have fixed many models ago but instead allowed them to persist for many future models.
What Are The Most Common Problems With The Nissan Rogue?
Above, I've discussed the worst years of the Nissan Rogue and have given reasons why I have ranked them as such.
Most of these rankings were based on problems that affected the Nissan Rogue, and I have stated them.
It should be obvious that quite a few of these models shared similar or the same problems, which is why I will be going over the common problems affecting the Nissan Rogue.
1. Transmission Issues
Almost all models on this list have been affected by transmission problems to some capacity.
Many of these models ended with complete transmission failure, which was extremely common and even occurred at low mileages.
Apart from this, there would be instances of the transmission slipping in and out of gears and often giving out various types of noise, which I will talk about later.
The transmission also had negative effects on acceleration where the car would stop accelerating while driving, which is extremely dangerous and can easily lead to accidents.
2. Noise Complaints
Many owners of the Nissan Rogue have been more than vocal in letting the company know that their cars would often generate unwanted and annoying noise from various components or simply be too loud.
These issues also persisted to vibration, i.e., vibration in the steering wheel and vibrations in the transmission.
As I mentioned above, the transmission would also make various noises along with this vibration, such as whining and grinding, which was not appreciated.
In some models, the engine was also too loud, which threw a lot of customers off.
3. Electrical Issues
One of the most common problems that affected the Nissan Rogue was the various electrical problems surrounding the car, which ended up causing multiple recalls in various models.
Due to the poor design of the vehicle, water seepage would end up inside the car's electrical components, causing various issues and often leading to a vehicle fire, which would cause a lot of damage.
Other times, it would be corrosion of the electrical connectors, causing power window and power seat failure.
Related: Why Won't My Nissan Rogue Start?
Frequently Asked Questions
Q1. Are Nissan Rogues Good In Snow?
The Nissan Rogue is an excellent all-rounder choice for all of your needs as it can easily traverse all types of roads, especially those covered in snow.
Having various features such as Vehicle Dynamic Control, an AWD system, and an electronic brake-force distribution system allows the Nissan Rogue to handle all manner of snowy conditions with relative ease.
The Rogue also has an 8.4-inch ground clearance which allows it comfortably traverse the snow. This allows the Rogue to be a great SUV for snowy environments.
Q2. Why Is My Nissan Rogue So Loud?
The Nissan Rogue is no stranger to having various issues related to noise which annoys the driver and passengers inside.
These loud noises can result from various faulty components such as the transmission, the engine, and the suspension.
These components could be afflicted by various problems such as faulty assembly, loose screws and bolts, or just be defective in general, which is why they give out annoying sounds.
The engine is most often the culprit affected by a faulty timing chain or bad design, which is why it can also get pretty loud.
Q3. How Long Do Nissan Rogue Transmissions Last?
Various models of the Nissan Rogue have had transmission issues at lower mileages, resulting in the transmission completely failing and needing to be replaced, so it is understandable to ask this question.
For the better models on this list, the average transmission of the Nissan Rogue should easily last you a minimum of 130,000 miles and, with proper maintenance, reach up to 200,000 miles or more.
This could be substantially lower if you have a faulty transmission from a flawed model. However, good models should easily hold you over for a long time.
Related: How Long Do Nissan Rogues Last?
Q4. Is It Expensive To Maintain A Nissan Rogue?
The Nissan Rogue is a very affordable car for both purchases. Due to the reasonable price of spare parts available in the market, it maintains that the Nissan Rogue is a very reliable car.
On average, normal maintenance of the Nissan Rogue can cost up to $450 – $470, which is quite less than the average maintenance cost of an SUV, which is $520 – $525.
Of course, prices can shift depending on where you get your repair and what part of the car you are repairing.
Q5. Why Is Nissan Rogue So Popular?
The Nissan Rogue has gained a lot of popularity due to a combination of stylish and great design, exploitation of consumer trends, amazing marketing, and the model itself offers safe, sturdy, durable, and efficient means of transportation.
All of these qualities allowed it to become one of the best-selling compact SUVs available on the market.
The wide array of standard safety features which the cars featured also made it a popular choice for families, which further helped it gain popularity.
Conclusion
Nissan as a company made huge strides when it entered the SUV market with the Nissan Rogue and quickly caught the attention of the public, which is why it is currently one of the best-selling SUVs in the United States.
And rightfully so as models like the 2020 Rogue have been met with nothing but praise and appreciation due to its reliable build and variety of different safety features.
While lesser models such as the 2013 Nissan Rogue were riddled with problems, it does not reduce Nissan's capabilities to create high-quality vehicles.
Now that you know the best and worst years for Nissan Rogue, you can easily avoid the less dependable models and get the one best suited for you.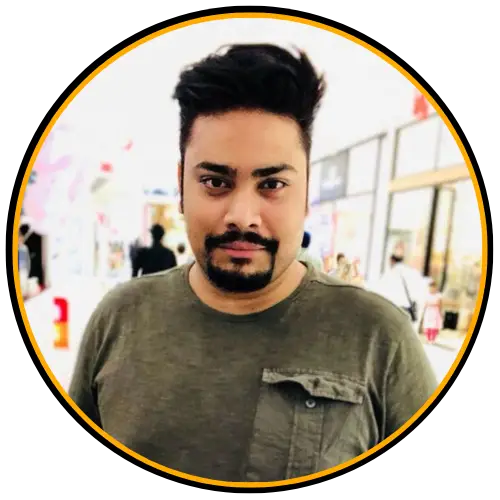 I am Tahir Azam, and I have been writing amazing articles for TaxiHack for as long as I can remember. I know everything that is to know when it comes to automobiles and is always on top of industry news and developments. While I am not an expert by any means, I pride myself on knowing the ins and outs of many different problems and, of course, their solutions. The articles on our website are some of the best and well-researched content that you will find, and I spend countless hours making sure this remains to be true. This is why I ask you to take your time out and read some of my articles, especially if you find a topic that resonates with you or is something you are looking into. This way, you will find the perfect mix of information and tips on your desired topic. Learn more about Tahir.