The Nissan Frontier was first released in 1998 in the USA, and ever since, it has been a worldwide sensation.
It is stated that, in the US, it is common to have this midsize truck, no matter whether it is a new model or an older version.
This vehicle is durable and holds its quality pretty well. But it is worth knowing that not all model years are designed the same way.
This is why you need to know about the best and worst years for Nissan Frontier. And here are the years you should be looking into.
Best Years for Nissan Frontier:
2014
2015
2017
2018
2019
2020
Worst Years for Nissan Frontier:
2005
2006
2007
2012
2016
In this article, I will be explaining the reasons why these are the good and bad years so you can make your decision easier.
Besides that, there is also a buying guide at the bottom of this article that answers some important questions.
List Of The Best Years For The Nissan Frontier: What Years To Buy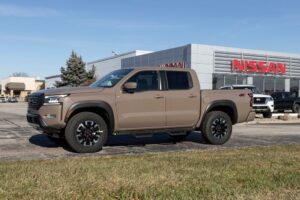 Before I get into this list, you need to know that these years are safe to buy and have good reliability ratings, whether it is a brand new model or a used one.
You will see fewer problems while you drive, which is why there are barely any complaints that were reported.
Additionally, there are also a few recalls made in these years, and whatever problems they had were fixed immediately.
These models have been through crash tests and have excellent results, which mean that you will be safe while driving.
On another note, before buying, just make sure to inspect the vehicle thoroughly by checking the trim levels, model info, year model comparison with other models, the prices as well as car buying tips so it can help you purchase the most reliable and less problematic model.
Anyway, here are the best years that you should buy below:
#1 Best Year: 2014 Nissan Frontier
The 2014 Nissan Frontier is the best model because of its brawny V6 engine, amazing ride quality, Pro 4X trim as well as off-road capabilities.
Due to these reasons, this 2014 model has an above-average reliability rating of 3.5 out of 5.0 from the J.D. Power.
It also has the ability to go beyond 200,000 miles on the odometer, but that mostly depends on how well you drive it and takes care of it.
It is worth mentioning that this model is the ideal choice for many buyers, mainly because it is far better than most of their competitors and has a lot to offer.
It is worth buying this vehicle because, for many people, it is easy to use and super versatile, with outstanding features that will provide the best driving experience.
#2 Best Year: 2015 Nissan Frontier
The main reason why the 2015 Nissan Frontier is one of the best vehicles is because of its high-reliability ratings as well as safety scores that made it stand out so much more than its competitors.
Another reason is because of the peaceful ride on paved roads, outstanding performance for off-roading, and lastly because of the available V6 engine that assures to provide additional power.
It is said that for people who are looking for a utilitarian midsize truck, this 2015 model is a perfect choice mostly because of its on and off-roading performance.
Other than that, this vehicle is also quite affordable, which is something most consumers love about this truck.
#3 Best Year: 2017 Nissan Frontier
Coming to the 2017 Nissan Frontier, this is one of the best models because of its highly affordable pricing, extra power from the optional V6 engine, durable cabin equipment, and so much more.
This vehicle has a Low Anemic four-cylinder engine that helps the vehicle function smoothly and gives you the on or off-road experience.
It is worth mentioning that this model has outstanding towing capabilities and extra cargo space.
The interior is said to have durable materials that will not break down or cause problems like other models in the market.
Other than that, this vehicle is also great for daily driving and provides adequate driving dynamics.
You will also be happy to know this vehicle has 4 out of 5 stars for overall safety rating by the National Highway Traffic Safety Administration as well as from Insurance Institute for Highway Safety.
#4 Best Year: 2018 Nissan Frontier
The 2018 Nissan Frontier is another affordable and one of the best models that you can own.
The main reason why this is said to be the best is because of how convenient it is to use and offers one of the best features.
If you wish to go for a day-to-day drive, then this model is the best option for you.
This is a Four-door midsize pickup truck that has a five-speed automatic transmission V6 engine which is also an additional option, so you will be paying extra money, but it is said to be worth it.
To add on, it will kick out 261 horsepower and really good gas mileage.
On this one, it will be 16 miles per gallon in the city and 23 miles per gallon on a highway with a combined 19 mpg, so you can have the best riding experience.
#5 Best Year: 2019 Nissan Frontier
Now coming to the 2019 Nissan Frontier, the main reason why you should buy this vehicle is that 281 pounds of torque will get you to move faster than any V6 engine.
There is no other truck that has been seen more presidents than the frontier.
You can take advantage of extra features like a 5.8-inch color touchscreen display, a rearview monitor, dual climate control, heated seats, rear sonar, USB connectivity, Bluetooth, and much more.
If you plan on buying this vehicle, then you can benefit from the available V6 transmission that will give you the control you want better than the Ford models.
This vehicle also has a fully boxed ladder frame from front to rear, which will help reduce vibrations and frame flexing.
This means that you will be getting a more durable and longer-lasting truck, so it is a worth-have model.
#6 Best Year: 2020 Nissan Frontier
The last best year is the 2020 Nissan Frontier model.
The main reason why this model is said to be the best is primarily that the new engine that is used in this vehicle is said to be the heart of the next generation which will come out in 2021.
It is said to be more efficient than the four cylinders and provides an excellent driving experience.
Another reason why you should buy this vehicle is because of how comfortable it is to drive and is said to be one of the narrowest trucks in the midsize market, which makes it easy for you to off-road, rock crawl, etc. will fit perfectly in your garage.
Other than that, you will also be getting the most durable interior materials as well as great tech features that have a lot to offer.
List Of The Worst Years For The Nissan Frontier: What Years To Avoid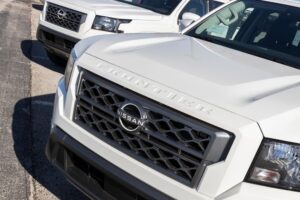 Coming to the worst model years for the Nissan Frontier, you must know about this list because it is highly recommended to avoid these models no matter what.
As I have mentioned earlier that not all models are built equally.
In the case of these models, though, they had pretty disturbing problems that ruined the driving experience and endangered the life of the driver on the road.
When you plan on buying this vehicle, just make sure to get the right used one, so you do not have to deal with expensive issues.
I will be explaining the reasons why you must stay away from all these models so you can have a clear understanding.
With that being said, here is the list of the worst years that are not worth purchasing!
#1 Worst Year: 2005 Nissan Frontier
Starting with the first model, the 2005 Nissan Frontier is said to be the worst model according to Motor Junkie that must be avoided at all costs.
The 2005 model was a complete redesign of the 2001 model, which was one of the mistakes made.
The main reason why this model must be avoided is because of a coolant leak that damaged the transmission.
This issue was said to be so common that CarComplaints.com gave this 2005 model their "avoid like the plague" ratings.
It is also said that the radiator will start to crack way before the vehicle hits 100,000 miles on the odometer.
It is worth mentioning that the transmission issue was so serious that it damaged the engine as well, and it started problems like stalling the engine or not starting at all.
Other than that, this issue also caused the gearbox to break down randomly on the road.
#2 Worst Year: 2006 Nissan Frontier
Another worst year model, the reason the 2006 Nissan Frontier is the worst is because of the transmission problems associated with this model that ruined the functionality of the vehicle.
This vehicle happens to have a screwed torque converter that you will notice and hear once you start the vehicle.
You will also notice how disturbing the engine is when you shift gears from drive to other modes. Nissan has to recall this model because the coolant slips into the fluids.
This problem affected the torque converter, which makes the whining noises. You will hear it way before it reaches 120,000 miles on the odometer.
It is important to wash the vehicle and get regular maintenance so you can fix the issue before it gets worse since, in most cases, people do not notice until the transmission is completely ruined and will require replacement.
#3 Worst Year: 2007 Nissan Frontier
Coming to the 2007 Nissan Frontier, according to CarComplaints.com, this vehicle got a "clunker" rating and is said to be avoided because of the issues linked with it.
The main reason why you shouldn't buy this model is that there are around 198 reported problems, but the main problem that was reported was with the transmission system.
The radiator that was placed above the transmission was mostly faulty, which would leak coolant fluid.
This issue was noticeable because it caused overheating, which also started other problems for the vehicle's component. Some of them were short, while others lasted for a long time.
The drivers were notified about these issues when the temperature gauge and warnings alerted them about the problem before the vehicle completely ran out of coolant, which could be quite serious and dangerous.
#4 Worst Year: 2012 Nissan Frontier
The main reason why the 2012 Nissan Frontier is the most problematic is because of the issues linked with the manufacturing that ruins the driving dynamics.
This vehicle mainly has body and paint issues since the paint comes off of the primer, which usually happens close to the fender that is on the passenger side.
Many users noticed that the paint started to chip off after using it for a couple of months or years, which is extremely disappointing.
The paint also starts to chip off from the hood right after purchasing. Other than that, the engine problem is also quite common in this model.
The vehicle tends to give random acceleration, especially while parking the vehicle, and it would also give uncontrolled acceleration that would be super disturbing and would not stop at all until the vehicle is completely turned off.
This can be quite dangerous while driving on the road because of the engine issue. It also tends to stall and vibrate, especially when idling.
#5 Worst Year: 2016 Nissan Frontier
This is the last model on this list, the 2016 Nissan Frontier has different problems that were reported by drivers who have a bad experience.
However, the main reason is because of the engine problems found in this vehicle.
Some people who drove this vehicle could not accelerate the vehicle up to driving speeds. This issue could probably be because of the traction control as well as the cruise control system.
Nonetheless, many users went to an expert, but it did not fix the issue completely.
It is worth mentioning that many times the vehicle hesitates to accelerate, which makes it dangerous on the road or while merging on the highway.
Other than that, the 2016 model also had Takata airbags issues because the airbags do not deploy properly at all, and the airbag warning lights will not stop flashing, which will require replacement.
What Are The Most Common Problems With The Nissan Frontier?
Now that you have a better knowledge about the best and worst years, it would not be hard for you to recognize the most common issues with the Nissan Frontier.
According to some research, the owners of the Nissan Frontier have submitted around 986 complaints which are over 22 model years.
This vehicle is said to be ranked at 19th place out of 26 Nissan models for overall reliability ratings.
It is placed at 16th mainly because of the common transmission as well as engine problems found in this vehicle.
These issues are not something to be taken lightly. If you do not wish to have expensive problems, then it is best not to purchase the problematic model years at all.
So here are the most common problems found in this vehicle below:
1. Coolant Leaks Ruining Transmission
The coolant leak problem is commonly found in 2005 up to 2010 Nissan Frontier models. The busted radiators are the main reason why the coolant leaks happen.
This then mixes with the transmission fluids, which is said to be quite toxic and is called "strawberry milkshake of death".
The name is given because it will damage everything surrounding it.
This is also the main reason why it is suggested by many people as well as the North Carolina Consumer Council, which is a protection group for consumers, saying it is best to avoid 2005 till 2010 models.
It is worth mentioning that with the help of the warning signs, many people will be able to save their transmission.
So make sure to notice if there is massive vibration that should shift or accelerate, stalling, weird shuddering noises, or the vehicle does not warm up easily.
2. Faulty Fuel Gauge
There might be some electrical problem in the fuel tanks sender unit which will show inaccurate gas estimation misleading the drivers.
This happened with various users, and we're disappointed because the vehicle randomly shuts down because there is no gas in the tank at all.
It is also worth mentioning that this problem can be expensive to repair and, in some cases, might require replacements.
This issue also has many recalls made on them and was fixed immediately. Do keep in mind this was most commonly found in the second generation models of Nissan Frontier.
3. Defective Timing Chains
It is said that the parts holding the timing chains in position are prone to early disappointment.
This is because the coming chain tends to get loose, which can cause rattling coming from inside the engine as well as cause issues while accelerating.
This problem can also damage the entire engine system, which will require you to replace the system.
Since the engine is one of the most important components of the vehicle, it is also quite expensive to fix. The valves or the rods can also be bent easily.
Even though the timing chain has a longer lifespan, it can still get damaged if not taken care of regularly. It is best to replace it quickly since it can cause too much damage to the vehicle.
Related: Why Won't My Nissan Frontier Start?
Frequently Asked Questions
Q1. Which Is Better; Tacoma Or Frontier?
Well, it is said that Toyota Tacoma and Frontier are a pretty even match.
However, you must know that the Frontier is able to produce more power, whereas the Tacoma is said to have multiple powertrain options to offer, which will surely have better yet efficient fuel economy, higher towing capabilities as well hauling capabilities.
It is also important for you to know that the Nissan Frontier's 3.3L V6 engine is quite powerful and makes sure the transmission is able to run smoothly as well as quickly for a better riding experience.
Q2. Which Is Better; Nissan Frontier Or Chevy Colorado?
It is said that the 2022 Nissan Frontier is so much better when compared to the Chevy Colorado.
This is because the Frontier has a lot to offer, from outstanding available safety features to a decent interior.
However, it is stated that the powertrains of the Chevy Colorado are much better than the Nissan Frontier.
The passengers will also be able to stretch out more in the extended cab in the Chevy Colorado because it is bigger than the Nissan Frontier.
Q3. How Many Years Will A Nissan Frontier Last?
According to motorandwheels.com, people can expect the Nissan Frontier to last up to 100,000 miles on the odometer.
However, it is also worth mentioning that if you drive it from 10,000 miles up to 15,000 miles per year, the Nissan Frontier can last from about 7.5 years to 10 years easily.
Though do keep in mind that it mainly depends on how well you take care of your Frontier and provide it regular maintenance if you want it to last longer than ten years.
Q4. Do Nissan Frontier Hold Their Value?
Unfortunately, it is stated that the Nissan Frontier will depreciate around 14 percent, which is after five years. It will also have a five-year resale value which is around $20,127.
Although the Nissan Frontier is on the lower end of the spectrum, which is for a midsize pick-up truck resale value, the 2021 Nissan Frontier is still said to be placed better than most trucks on the list.
Q5. Where Is The Nissan Frontier Made?
The Nissan Frontier has been made at the Nissan Canton since 2012. However, the engine is said to be generated at the Nissan Decherd Powertrain Plant.
This place is in Decherd, Tennessee. Most of the Frontier is made in the U.S., but parts like the transmission and some engine parts are sourced in Japan.
Conclusion
With the help of the best and worst years for Nissan Frontier, you will be able to make the decision quickly.
You also got to learn about some of the most common issues found in this vehicle, so be sure to check the vehicle properly before you plan on purchasing.
Other than that, this midsize truck is a perfect choice for your day-to-day business or off-roading. The ride in it will be smooth yet quick, and the engine is also quite good.
I would recommend purchasing from the latest models as they will have fewer issues.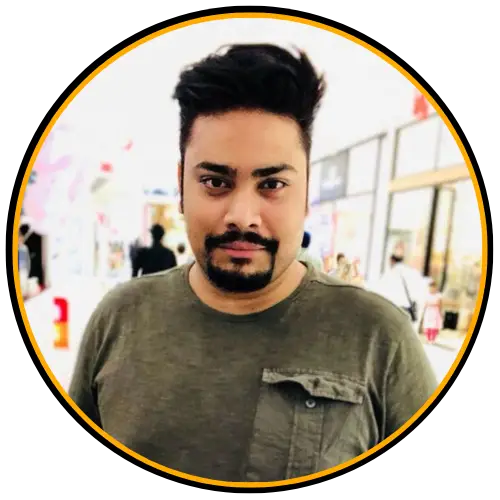 I am Tahir Azam, and I have been writing amazing articles for TaxiHack for as long as I can remember. I know everything that is to know when it comes to automobiles and is always on top of industry news and developments. While I am not an expert by any means, I pride myself on knowing the ins and outs of many different problems and, of course, their solutions. The articles on our website are some of the best and well-researched content that you will find, and I spend countless hours making sure this remains to be true. This is why I ask you to take your time out and read some of my articles, especially if you find a topic that resonates with you or is something you are looking into. This way, you will find the perfect mix of information and tips on your desired topic. Learn more about Tahir.