The SUV Ford Explorer is one of the most reliable and desirable vehicles to drive. But that's not the case for all the model years.
Some of the Ford Explorer models are worth depending on, while some must be avoided. This is why you need to know the best and worst years.
So now you might be wondering, what are the best and worst years for Ford Explorer?
Here are the answers below!

Best Years for Ford Explorer:
2008
2010
2011
2013
2016
2019
Worst Years for Ford Explorer:
2002
2003
2004
2005
2006
2020
Ensure to read the article until the end, as I will provide information including important aspects to look into when buying a Ford Explorer to help you make your decision easier.
There will also be FAQs that I will be answering for better understanding.
List Of The Best Years For The Ford Explorer: What Years To Buy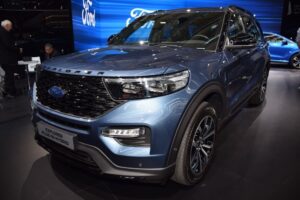 I will be explaining in detail, including the features and quality of the model years, so you can make your decision easier.
It would help if you bought these models because of the high-quality and upgraded features and because people who own them have an enjoyable experience.
These are some of the most reliable models that you can count on.
Before starting, I want you to know that the best models in this list are the 2008 and 2010 models of Ford Explorer, and you should certainly invest your money in purchasing these models.
#1 Best Year: 2008 Ford Explorer
This 2008 Ford Explorer SUV is a great model that you should think about owning.
It is expressed that riding in this SUV is a fun and enjoyable experience; it is extremely user/family-friendly and has excellent handling characteristics that make it stand out even more.
The interior is quieter and spacious as it provides extra space for passengers and storage.
Another great thing about this model is that it has a durable towing and hauling rating and a high safety potential so that you can ride carefree.
According to the analysis provided by the National Highway Traffic Safety Administration (NHTSA), the frontal barrier crash and side barrier crash rating is 5 out of 5, and the rollover rating is 3 out of 5.
Overall, it is a great performing SUV and has amazing results from crash test ratings, which means that it is safe and perfect for family and a must-have model.
#2 Best Year: 2010 Ford Explorer
This 2010 model is the last classic style, Ford Explorer.
It is considered one of the most reliable and best years for Ford Explorer because of the unique features and the amazing experiences that people had while driving it.
It is stated that the 2010 Ford Explorer is the last in the Explorer models to have the choice for a V8 engine and also have the masterpiece AWD/FWD before another model was released.
Various reports have shown that consumers believe this SUV has amazing towing and hauling, and off-roading capabilities compared to other rivals.
Although the model is quite old, it is stated that the engine of this model is extremely durable and will barely require any repairs.
#3 Best Year: 2011 Ford Explorer
Coming to the third one of this list, this is also one of the most reliable Ford Explorer models that you must think about spending your money on.
There have been various reviews on this 2011 Ford Explorer model that said that it has what it takes to compete with all other remarkable midsize SUVs and crossovers out there in the market.
It is said that this model can reach from 80,000 miles up to 200,000 miles easily because the fuel economy of this vehicle is upgraded and works efficiently.
It is also the winner of the Best Off-Road SUV for Families award and has a rating of 8.3 out of 10 according to the research done by the website cars.usnews.com.
#4 Best Year: 2013 Ford Explorer
Another remarkable year for the Ford Explorer, it is stated that the 2013 Ford Explorer is one of the most worthwhile and upscale Explored as compared to their competitors.
This model has various upgraded features, making it stand out even more and the top pick for family and large crossover SUVs.
The amazing features include the upscale and spacious cabin, substantial on-the-road dynamics, and notable high-tech features.
It also has a remarkable fuel efficiency, turbocharged four-cylinder, and ride/handling balance.
You will be happy to know that this SUV has outstanding crash test safety scores, so that you can rely on this model.
#5 Best Year: 2016 Ford Explorer
This model is considered the right fit for many people because of the added great features, and how convenient it can be so you can have an amazing experience riding it.
The great thing about this 2016 Ford Explorer model is that it comes in five trims: XLT, Limited, base, Platinum, and Sport.
There are also other features like dual-zone climate control, a hands-free tailgate, a heating system for seats front or back and incredible performance and strong EcoBoost V6.
There are safety features that include forward-collision warning, dual-panel moonroof, adaptive cruise control, and many other amazing features that make it even more desirable.
#6 Best Year: 2019 Ford Explorer
The 2019 Ford Explorer is a great working midsize SUV mainly because of the powerful engines included in the vehicle, which adds to the vehicle's high performance and efficiency when riding it and the amazing technological advancements made in this model.
It has a base engine of 290 horsepower se3.5 liter V6 and a six-speed automatic transmission. It is powerful and gives you a smooth ride as it can absorb road imperfections easily.
This model has a safety rating of 8.3 out of 10 and 7.2 for the interior, which means that it is most certainly safe and comfortable to ride in.
You will be happy to know that this vehicle does not have many recalls or complaints by users, so it is a safe vehicle to use.
List Of The Worst Years For The Ford Explorer: What Years To Avoid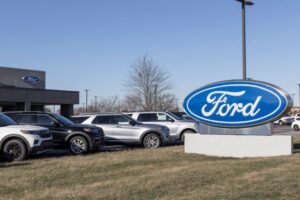 Although the Ford Explorer had great model years, some models still need to be avoided at all costs since there have been various complaints and issues linked with them.
These models have been recalled and can be uncomfortable driving around on the road.
You will pay tons of dollars to fix the issues because most of them are not small ones that can be repaired easily.
These issues can damage the performance and reliability of other important components of the vehicle, eventually leading you to prefer the vehicle no longer.
So here is the list of worst years for Ford Explorer that you should not buy at all:
#1 Worst Year: 2002 Ford Explorer
This is an older version of Ford Explorer, and you can imagine how many issues are linked with this 2002 model.
Some people might think about purchasing older versions because they might be affordable, but it is really important to look at the performance to not put your life and others at risk on the road when driving a car.
You will be surprised to know that this complaint has been sent by 441 users and has a rating of 9.5 out of 10 on the motorbiscuit.com website.
Anyhow, this model has various complaints, and the main issue with this model is with the transmission as it tends not to work properly or is a complete failure.
This problem usually occurs as the vehicle reaches around 94,000 miles, costing you about $2800 for repairs.
Another issue also includes the wheel bearing failures that have about 180 complaints. This is why it is best to avoid this model.
#2 Worst Year: 2003 Ford Explorer
Another model that you need to avoid is the 2003 Ford Explorer because there are just way too many problems associated with it.
The main problem linked with this 2003 model is the cracked panels or body paint scratches.
Various people also faced issues with the timing chains. These are all minor defects that can be fixed easily.
However, there are still some serious issues that can ruin the vehicle's performance.
The transmission failure is on the top of the list, which affects mostly all the other components of the vehicle, which leads to malfunctioning.
Due to this problem, OD lights will not work properly, there will be issues shifting the gears, and some people even had brake failures which can be really dangerous driving in traffic.
#3 Worst Year: 2004 Ford Explorer
According to the complaints reported on the car complaints.com website, the 2004 Ford Explorer model has been rated as the second-worst model according to the complaints reported on the car complaints.com website.
It is stated that unsatisfied users of the 2004 model have submitted about 2462 complaints.
That is a huge number compared to other models, and it is not something that should be taken lightly.
The main reason these issues were filed is that there are way too many problems in the vehicle's functionality, such as engine and transmission failure.
These two are important vehicle components that can be expensive to repair or replace.
If these issues are not fixed immediately, they can start to deteriorate the performance of other components as well.
This problem can cause the vehicle to break down easily or stop working completely.
#4 Worst Year: 2005 Ford Explorer
Another problematic year for the 2005 Ford Explorer has been various issues just like the ones in the previous years.
This model's main issues are body and paint scratches, interior issues, wheels and hubs failure, and AC or heating system malfunctioning.
Still, the most common problem is engine and transmission failure. If it is not fixed immediately, it can make your engine stall, fail or die easily.
The transmission problem occurs when the vehicle reaches about 73,000 miles and can cost you about $2,200 or above to repair, but it mainly depends on how serious the issue is.
Besides that, engine problems commonly occur at 84,000 miles and can cost from $1,160 up to $4,200, depending on the seriousness of the issue.
#5 Worst Year: 2006 Ford Explorer
The main reason why the 2006 Ford Explorer is said to be on the list of worst years is the high number of complaints reported by consumers, a high number of repair costs, and problems at very low mileage.
This model year had about 766 complaints submitted on the website of carcomplaints.com. The main issues linked are transmission failure and the cooling system malfunctioning.
There were also issues, including difficulties shifting gears and diving and radiator downfalls. This issue is rated 7.9 out of 10 and is likely to occur once the vehicle reaches 49,000 miles.
This can cost about $1800 to repair or even more for replacements.
#6 Worst Year: 2020 Ford Explorer
Many people suggested not spending your money on the 2020 Ford Explorer model because there are way too many problems.
The main problems with this model are the malfunctioning electrical system, issues with the fuel system, failing powertrain, failing service brakes, and badly formulated structure.
People who have this model always have to repair it because the problems occur repeatedly.
Due to these leaks, high chances of starting a fire, problems shifting gears, or the brakes not working at all, your vehicle can get into an accident on the road causing serious injuries and risking the life of you and others around you.
It is best to avoid this model as it also has been recalled multiple times.
What Are The Most Common Problems With The Ford Explorer?
The main problems with the Ford Explorer are mainly associated with the worst years models. If you plan to invest your money, it is best to avoid these models.
Make sure to look into the best years list and do further research on them to be sure the vehicle you are purchasing does not have serious issues.
But putting that aside, the main problems with the Ford Explorer are not something that can be taken lightly because it can worsen the entire performance of your vehicle.
Here are the most common problems that you need to know about:
1. Transmission Failure
You might have noticed this by now, that the model years starting from 2002 up until 2006, the most common problems they have is the transmission failure.
According to carcomplaint.com, this is ranked 1st, 2nd, and 3rd worst explorer issues.
It is worth mentioning that the 2006 model is at 1st and then comes the 2002 and then 2004 Ford Explorer.
This issue is likely to rise even before the vehicle reaches 100,000 miles and can cost a lot of money for repairs.
2. Faulty Wheel Bearing
The wheel bearings need to function properly in a vehicle because they help the wheel of the vehicle rotate smoothly.
This issue is another major problem found in the Ford Explorer but mainly found in the 2002 and 2003 Ford Explorer models.
It occurs when the vehicle reaches around 90,000 miles and can cost from $900 up to $2000 for repairs.
3. Body And Paint Issues
Various owners of the 2013 Ford Explorer noticed that the paint on the hood of their vehicle started bubbling mostly around the perimeter.
This issue is commonly found in 2011 up to 2017 Ford Explorer models. It is said that this issue starts happening when the vehicle reaches 30,000 miles up to 50,000 miles.
Moreover, repairing can be around $1200 or more depending on how serious the issue is.
Related: Why Won't My Ford Explorer Start?
Frequently Asked Questions
Q1. Is Ford Explorer XLT Better Than The Limited One?
It is said that the Ford Explorer XLT is a lot better than the Limited because of the engine availability of the XLT.
You can prepare the 2.3L Ecoboost engine with 300 HP and 310 pounds of torque. Additionally, the seating capacity of XLT is seven, whereas the Limited can only accommodate six.
Q2. Are Used Ford Explorers Reliable?
Yes, the used Ford Explorers are reliable. The Ford Explorer has been around for 30 years and remains to provide reliable vehicles.
Just choose from the best years list only because they have been proved and tested by many. They also have very few complaints, so you don't have much to worry about.
Q3. What Is The Average Life Of A Ford Explorer?
You will be happy to know that the Ford Explorer can last from 10 up to 17 years if regular maintenance is provided, according to Motor and Wheels.
Make sure to take care of the vehicle and get it checked regularly to function efficiently for a long time.
Related: How Long Do Ford Explorers Last?
Q4. What Is The Difference Between XLT And XLS Ford Explorer?
The main difference is that the XLT is prepared with a 5.4L V8 engine, whereas the XLS is prepared with a 2.5L I4 engine.
The transmission of the XLT is a six-speed transmission, and the XLS is a five-speed manual transmission.
And lastly, the XLT contains a premium cloth trimmed interior, but the XLS has a simple cloth trimmed interior.
Q5. Does Ford Explorer Hold Its Value?
If you ride a recent Ford Explorer off the road, it will fall over a section of its usefulness in the early two years.
Well, according to the caredge.com website, it is stated that Ford Explorer will downgrade about 52% after five years.
It is also worth mentioning that it will have a five-year resale price of $21,053.
Conclusion
There you have it; I hope now you can differentiate between the best and worst years for Ford Explorer and make the right choice when purchasing.
You can choose whichever model you like from the best years because they will all function efficiently and save your money from repairing.
And if you do not want to have an uneasy experience, it is best to avoid the worst years.
I would highly recommend the 2008 or the 2010 Ford Explorer model because it has the least complaints and many people had an enjoyable experience.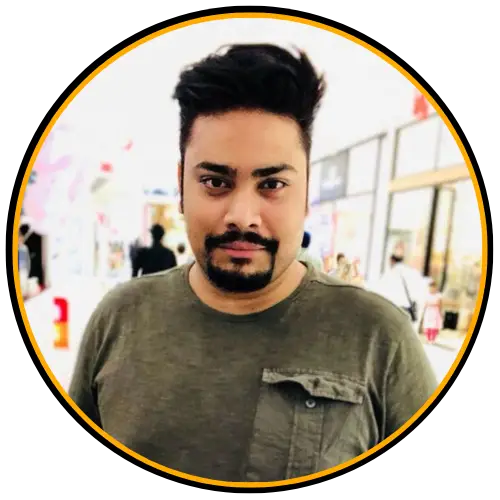 I am Tahir Azam, and I have been writing amazing articles for TaxiHack for as long as I can remember. I know everything that is to know when it comes to automobiles and is always on top of industry news and developments. While I am not an expert by any means, I pride myself on knowing the ins and outs of many different problems and, of course, their solutions. The articles on our website are some of the best and well-researched content that you will find, and I spend countless hours making sure this remains to be true. This is why I ask you to take your time out and read some of my articles, especially if you find a topic that resonates with you or is something you are looking into. This way, you will find the perfect mix of information and tips on your desired topic. Learn more about Tahir.