Chevy Traverse is a midsize SUV that has been in the market since 2008, and ever since, it has been a popular vehicle to own and drive.
The vehicle is known for its luxury styling and the ability to deliver high-quality performance without breaking down.
It is also one of the best family-friendly vehicles to own because of its performance, comfort, and off-road abilities that many people love.
If you are planning to buy a used Chevy Traverse, it surely is a great option, but you also need to learn which model years are safe to buy while which ones are problematic.
With that being said, you're now probably wondering about those years and whether this vehicle is reliable or not.
According to various car reviews websites, this vehicle has reliability scores. It can also last for a long period.
Other than that, here are the best and worst years for Chevy Traverse you must be well aware of.
Best Years for Chevy Traverse:
2014
2016
2019
2020
2021
Worst Years for Chevy Traverse:
2010
2011
2012
2015
2018
I will be explaining these years in further detail, along with the common problems in the Chevy Traverse and a buyer's guide section so you can gather as much information as possible.
List Of The Best Years For The Chevy Traverse: What Years To Buy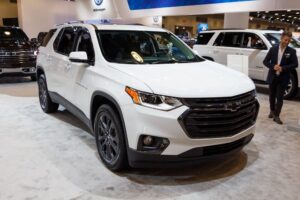 Now, if you are planning to purchase a family-friendly midsize SUV, then these model years are the best option for you.
They do not cause any problems to the drivers or even ruin the performance quality.
If you are interested, then here are the models you should certainly buy.
#1 Best Year: 2014 Chevy Traverse
Starting with the first model year, the 2014 Chevy Traverse is the best vehicle one can own. This vehicle has car-like handling that makes it easier for many drivers to drive around.
Other than that, it also has additional cargo space that many users can enjoy and get the most out of it.
This is one of the best off-roading vehicles, and you can go for longer trips with your family comfortably anytime.
There have been some changes made in this vehicle as there are now two safety features added, the forward collision alert and lane departure warning, so you and your family can have a safe and secure ride all the time.
According to J.D. Power, this vehicle has a reliability rating of 3.0 out of 5.0, and it is given an overall rating of 8.0 out of 10 by cars.usnews.com.
This vehicle also has high-quality features installed inside the vehicle. It offers trim levels that are all-powerful and produce high horsepower to add to the quality of your performance.
#2 Best Year: 2016 Chevy Traverse
The 2016 Chevy Traverse was given the 2016 Best Car for the Money for various reasons.
According to various users, this vehicle has a spacious interior and cargo space as it can seat a total of 8 people easily.
It also has one of the best interiors with loads of super convenient features to use.
It is also worth mentioning that there is now a new leather and Driver Confidence Package that includes leather-appointed seating, eight-way power driver, passenger seats, and so much more.
Besides that, this vehicle also has outstanding safety features like the Side Blind Zone Alert, Rear Cross-Traffic Alert, etc.
Moreover, if you plan to buy this vehicle, then make sure to go for the 2 LT trim level since it will also come with a power-folding driver-side auto-dimming body-color mirror along with integrated turn signal indicators and a lot more, so it can be a comfortable ride.
#3 Best Year: 2019 Chevy Traverse
The 2019 Chevy Traverse is one of the most comfortable vehicles to drive in.
This vehicle, just like its other models, also has a spacious interior and additional cargo space that can carry your heavy items and the weight of the passengers effortlessly.
Many say that this model has more capacity than their previous model, and it's built bigger, lighter, and extra modern.
This vehicle's engine is quite powerful, and with the upgraded steering wheel, there is better driver control.
It also has an efficient transmission, so it can easily take turns or shift gears.
You will also be happy to hear this vehicle includes two main safety features that are extremely family-friendly as they reduce the chances of death or injuries.
You can get all of these amazing qualities at such an affordable price, so do not miss out on them.
#4 Best Year: 2020 Chevy Traverse
Now coming to the 2020 Chevy Traverse, this model has everything you are looking for in a midsize SUV.
This vehicle is a complete package with three-row seats, additional passengers, and cargo space and comes with the latest design and technology that adds to the driving experience.
According to many people, the SmartSlide Seating that comes for the second-row seats has to be one of the best decisions made in this vehicle.
It provides extra space for passengers but at the same time extra storage space without compromising comfort at all.
Additionally, there are two hidden storage spaces, one at the front and one at the back, so you can keep your belongings safely and travel comfortably.
Moreover, it is an extremely convenient car with its hands-free skills such as remote start and keyless entry or opening the tailgate with just one click.
Besides that, this vehicle has the best technological features like roadside and entertainment technology that are all easy to use and function to provide the quality ride one needs.
#5 Best Year: 2021 Chevy Traverse
The 2021 Chevy Traverse is the last model on this list and has to be one of the top models you should certainly consider purchasing.
This midsize SUV is bigger than ever, provides extra space, and has all the powerful and efficient components that will surely not break down at all.
The main reason why this is the best model is because of its powerful and efficient V6 engine that can produce around 310 horsepower, but it increases as the trim level increases.
It is worth mentioning that fuel efficiency is also something you should co sides with because it can easily go 25 mpg on the highway, which is something other SUVs cannot do.
You will also love to learn that this vehicle, despite its bigger size, still provides much better stability and handling than most big vehicles in the market.
Additionally, it has a towing capacity of 5000 pounds, so you can carry your items whenever you want along with passengers in it.
List Of The Worst Years For The Chevy Traverse: What Years To Avoid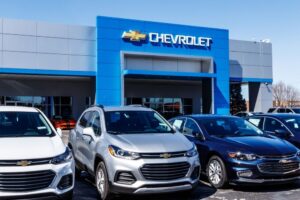 The worst model years of the Chevy Traverse are not worth purchasing at all because you will be stuck with various problems at the early stages of driving.
These models are quite risky to purchase and drive on the road.
If you do not want that to happen, then here are the worst years you should avoid.
#1 Worst Year: 2010 Chevy Traverse
The first model in this list is the 2010 Chevy Traverse, which consists of engine problems.
The problems are so serious that they affect driving and cause a hazardous situation on the road. This is why it is on the worst list and must be avoided at all costs.
The issue mainly happens when the vehicle reaches around 103,000 miles on the odometer and can be quite expensive to fix.
In many cases, people reported that they experienced a complete engine failure situation on the road that left them stranded.
This can be quite disappointing, considering the engine installed in most Chevy Traverse vehicles is said to be efficient and powerful.
It is worth mentioning that the Car Complaints website said that people should be careful, and it also reviewed a "Beware of the Clunker" badge.
#2 Worst Year: 2011 Chevy Traverse
Now coming to the 2011 Chevy Traverse model, this vehicle, although it was redesigned, it still had various similar issues like the 2010 model.
The most common problem again was with the engine system failure.
But this time, this problem started happening early at around 70,000 miles on the odometer, according to the Car Complaints website.
Many said that their engine would stall randomly while driving on the road and could cost around $390 to fix it completely.
However, that's not all. The engine problems in this 2011 model started to get more serious and would require additional fixing costs and, in some cases, complete replacement.
The engine likely will completely fail when it reaches around 85,000 miles and will certainly require major repair costs.
#3 Worst Year: 2012 Chevy Traverse
The 2012 Chevy Traverse again had various issues with the engine.
Many people said that this issue was completely resolved after the 2012 Chevy Traverse model because it was extremely serious.
The common issue reported by various users was the engine randomly losing its power, requiring expensive repairs.
The main reason why the engine might not be working properly could be due to faulty timing chains that would need to be replaced if it is worn out.
Besides that, it can also be due to worn-out spark plugs, leaking valve gasket covers as well as hoses, etc.
All of these items would require extra care as they can get damaged easily, and once they stop working, they can also cause other components to wear out.
#4 Worst Year: 2015 Chevy Traverse
Coming to the 2015 Chevy Traverse, this model must be avoided at all costs due to the various issues found in different parts of the vehicle.
This vehicle has poor fuel economy, which can be caused due to excessive oil consumption as well as leaking in different parts of the vehicle such as hoses or valves.
Besides that, there are also issues with the interior components like the infotainment system that make it difficult for drivers to use since the response is quite slow or will not work.
Other than that, this vehicle is also risky to drive because of transmission problems, as acceleration can be quite difficult, especially when the rider goes at a faster speed and is fully loaded with passengers and items in the cargo storage space.
This vehicle can only go about 24 mpg on the highway and 17 mpg in the city, which is lower than other midsize SUVs.
#5 Worst Year: 2018 Chevy Traverse
The last model in the list of the worst list, according to the National Highway Traffic Safety Administration, the 2018 Chevy Traverse is a vehicle that must be avoided because of its poor dependability as well as various areas of concern such as engine problems, powertrain issues and also electrical system malfunctioning.
Many people have reported that the vehicle tends to shudder, vibrate, and shake a lot while driving due to engine issues.
The engine also loses its power randomly and can fail randomly, leaving drivers stranded on the road.
Other than that, the transmission is also likely to cause driving problems as it starts early, around 11,000 miles, and makes it hard to drive on the highway.
In some cases, the transmission would fail even after getting it fixed.
Moreover, this vehicle does not have the best electrical system because many people face issues with the steering wheel, EPS sensor system, electric motor, and so much more.
What Are The Most Common Problems With The Chevy Traverse?
Here I will be discussing the issues you will likely see in the Chevy Traverse and what exactly causes them. Make sure to read until the end to have a better understanding.
1. Engine Problems
You probably figured it out by now that the engine problems are likely to happen with the early models of Chevy Traverse from 2010 through 2012 models.
They have upgraded and fixed the engine issues, so there are barely any issues in the latest models.
The main reason why the engine was problematic was mainly because of the traction control turning off randomly and causing the engine light to turn on.
Many people faced their vehicle losing engine power, and eventually, their vehicle broke down on the road.
This cost a lot for fixing the issue, which is why various owners sold their vehicles.
2. Brakes Issues
This issue is quite serious as it can risk the life of the driver, passengers, and other drivers on the road.
Various complaints have been reported where drivers experience their brakes not responding while driving.
The main issues reported regarding brake failures were unwilling acceleration, pulses while braking, complete failure, and hydraulic issues.
Another reason can also be electronic stability control, which can cause the brakes to fail. This problem must be looked into immediately because it can be life-threatening.
3. AC And Heater Problems
This is mainly found in the early models of the Chevy Traverse. The main reason this might happen is due to failing pressure hoses.
Many people noticed something was wrong with the components because the AC and heater would not deliver the right temperature of the air.
This would require people to replace the compressor or the complete component altogether. This would require more than $500 to fix the issue completely.
4. Steering Problems
The steering problem is likely to happen with the early models as well. However, this was most severe in the 2009 Chevy Traverse model.
Many users of this vehicle noticed that it would be difficult for them to take turns, and there would also be complete power loss of the steering randomly while driving.
This can also be due to transmission problems and to fix it completely, people had to replace the transmission which can cost above $5000.
These issues are likely to happen when the vehicle reaches around 110,000 miles on the odometer.
5. Faulty Electrical System
Now, this issue would happen randomly with various models of the Chevy Traverse. In most cases, the electrical system would fail to respond or might take some time.
Various parts like power steering, infotainment system, dashboard, and so much more would stop working completely.
Many people reported that the vehicle would lose power, traction control loss, and the engine light would turn on randomly due to electrical failure.
All of these are safety concerns and must be fixed immediately.
Related: Why Won't My Chevy Traverse Start?
Frequently Asked Questions
Q1. How Long Will A Chevy Traverse Last?
The Chevy Traverse can last around 200,000 miles up to 250,000 miles easily.
However, it is highly recommended that you take this vehicle for its regular maintenance and drive it carefully to last for a long time.
Related: How Long Do Chevy Traverses Last?
Q2. What Is The Top Of The Line Traverse?
According to various car reviews websites, the top-of-the-line Traverse is 2020 through 2022. The 2022 Chevy Traverse is ranked at the top third for the midsize SUVs class.
These vehicles have spacious interiors with additional cargo space many technological advancements that make the ride extremely comfortable and easy.
Q3. Which Is Better; Tahoe Or Traverse?
The Chevy Traverse is said to be much better than the Tahoe because it is more efficient and has high fuel economy figures overall.
However, the Chevy Tahoe can perform better with its 5.3 liters V8 engine and produce 355 horsepower, whereas the Traverse has a 3.6 liters V6 engine and can only produce 310 horsepower.
Q4. Which Is Better; Equinox Or Traverse?
It is said that Equinox is better than Traverse in terms of performance and efficiency.
This is because Equinox has a 1.5 liters Turbo four-cylinder which can produce 170 horsepower and offers39 mpg on the highway.
But some people say that Traverse is more powerful because of its 3.6 liters V6 engine available in the entry-level trim and can produce around 310 horsepower.
Q5. Which Is Better; Acadia Or Traverse?
The Chevy Traverse is much better than the GMC Acadia in terms of performance.
The Acadia is equipped with 2.0 liters turbo four-cylinder but does not have the power like other vehicles do.
The standard V) engine installed in the Traverse can offer excellent and high horsepower and torque power.
Other than that, Traverse also has additional space than Acadia for passengers and cargo.
Conclusion
Now that you have learned everything related to the best and worst years for Chevy Traverse, you will undoubtedly be able to make the right decision.
There is so much to like about this midsize luxury SUV.
From its outstanding interior and exterior styling, bigger yet lighter design, additional space for passengers and items, and many other tech features, everything is amazing.
You can get all of these amazing qualities at such a reasonable price, so you certainly will not regret purchasing this vehicle at all.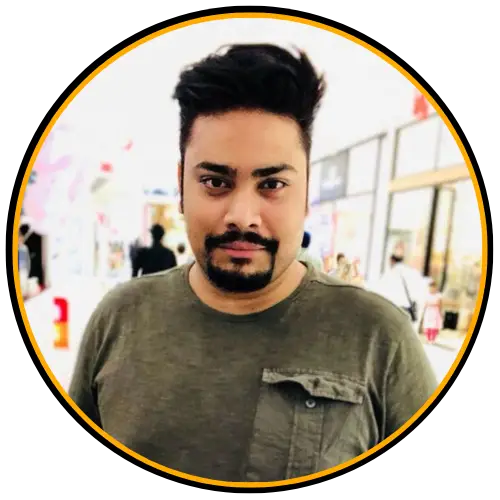 I am Tahir Azam, and I have been writing amazing articles for TaxiHack for as long as I can remember. I know everything that is to know when it comes to automobiles and is always on top of industry news and developments. While I am not an expert by any means, I pride myself on knowing the ins and outs of many different problems and, of course, their solutions. The articles on our website are some of the best and well-researched content that you will find, and I spend countless hours making sure this remains to be true. This is why I ask you to take your time out and read some of my articles, especially if you find a topic that resonates with you or is something you are looking into. This way, you will find the perfect mix of information and tips on your desired topic. Learn more about Tahir.