Chevrolet dates back to 1911, so you know they have been in the business for more than a hundred years.
Given another decade or so, the Chevrolet Suburban will be too, as the first model was released to the public back in 1935 and has since seen models being released to this day.
Now, let's talk about the best and worst years for Chevy Suburban!
The company brought new and innovative features that improve customer reception and driver safety with each new model.
Sadly, they could not always deliver such high standards as sometimes the model they would release would be below average at best.
Best Years for Chevrolet Suburban:
2019
1998
2000
2006
2010
2013
2017
2018
Worst Years for Chevrolet Suburban:
2007
2009
2008
2004
2003
2005
2015
1999
Now I will explain why each model has been ranked as such.
List Of The Best Years For The Chevrolet Suburban: What Years To Buy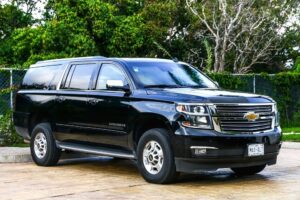 There have been some years, for the Chevy Suburban that has seen model releases better than other years.
Here are some of those better years:
#1 Best Year: 2019 Chevrolet Suburban
Talking specifically about buying a used Chevy Suburban, I think the 2019-year model is probably one of the best ones on the market right now.
This is because, unlike most of the mini-SUVs that you may find from other brands, they are nothing more than made to look like aggressive vehicles while not containing most of the features that come with SUVs.
The 2019 Chevy Suburban, however, keeps it real. It has an engine that can give up to 420 horsepower and 460 pounds per foot of torque.
It has three seating rows allowing for more passengers to be seated. It also has a luxurious interior with all the latest technologies fractured.
#2 Best Year: 1998 Chevrolet Suburban
Seating space for 9 passengers has been a staple for the Chevy Suburbans since first introduced.
Although not all older models stack up to the latest ones available today, the 1998 Chevy Suburban presents a different story.
With a 255 horsepower engine, this SUV was well ahead of its time.
This model came with multiple variants, allowing for more color options, four-wheel drive, heated seats, and even a theft-deterrent system.
These other older models have become antique vehicles, which are most available right now is not even affordable.
#3 Best Year: 2000 Chevrolet Suburban
The Chevy Suburban model released in the year 2000 saw major upgrades from its predecessors. Specifically in terms of interior design.
This model was completely redesigned from the ground up. This year, the engineers took the opportunity to change as much of the interior as possible.
And it was worth it as it resulted in one of the most comfortable SUVs at the time. This SUV saw increased seating space in leg space and headspace.
Remnants of this overhaul can even be seen in most interior designs to this day.
#4 Best Year: 2006 Chevrolet Suburban
Although the 2006 model of the Chevy Suburban did not see a lot in upgrades, it was among the models that received the least complaints.
The main reason for this low number of complaints is the lack of any major upgrades.
Moreover, the interior of this SUV is designed to be comfortable, making the drive all the smoother. The lack of noise adds to the comfort as well.
Speaking in terms of driving, this vehicle is quite efficient in fuel consumption.
#5 Best Year: 2010 Chevrolet Suburban
2010's model of the Chevrolet Suburban saw one major change, which was seen as a major problem by many people.
This model reduced the available variants to just three, i.e., the LS, LT, and LTZ variants. Many people welcomed this change as it made it easier to look into what you buy.
The model also saw improvements in the interior, for example, better materials for the overall finish and the seats, making them more comfortable and stylish.
#6 Best Year: 2013 Chevrolet Suburban
From 2010 till 2013, the Chevy Suburban was pretty good. This one, however, was different as it had some improved safety features.
Firstly, this model featured a new braking mode that reduces brake wear on steep and long downhill slopes.
Along with that, this model had front and side airbags for the driver and the passenger seat as well.
More improvements include emergency communication systems, automatic crash notification systems, stolen vehicle assistance, and much more.
#7 Best Year: 2017 Chevrolet Suburban
The redesign of the 11th generation to which the 2017 model of the Chevrolet Suburban belongs was quite a controversial move.
This was mainly because the Chevy Suburban was initially supposed to be a truck-based vehicle. However, it became more of a sedan-based crossover SUV.
This model was the one where they found the right balance of the luxury that you get with a sedan-like car and the power of an SUV.
The interior design is extremely luxurious, while it still has the strong V8 engines for which the Suburbans are known.
#8 Best Year: 2018 Chevrolet Suburban
2018's model of the Chevy Suburban built upon what its predecessor, the 2017 model, brought to light.
Although this model was not too big of a step up in terms of any major design overhauls, it did fix some of the issues that the 2017 model faced.
This model saw an increased towing capacity of 8300 pounds, at a maximum of 8000 pounds in the 2017 model.
Other than that, this model saw some improvement in the fuel consumption department, which is very much appreciated with today's prices.
List Of The Worst Years For The Chevrolet Suburban: What Years To Avoid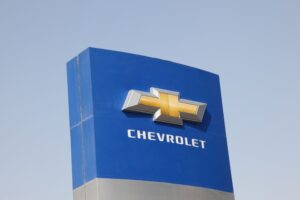 Despite generally great reception from customers and consumers, the Chevrolet Suburban has seen its fair share of bad models over the years.
#1 Worst Year: 2007 Chevrolet Suburban
There is no doubt in my mind that the 2007 Chevrolet Suburban is the worst model of the vehicle class which the company has put on the market.
This is evident by the myriad of problems this particular alone faces, and when compared to other models, it does especially badly.
The single reason why this model failed the way it did was that the engine was extremely fast on consuming oil. This is despite the active fuel management system of the vehicle.
This issue was due to an uncovered valve which should be covered by warranty.
However, the problems continue past it and to the point where mechanics recommend a new engine altogether. If a car requires you to change your engine, it is not worth buying.
#2 Worst Year: 2008 Chevrolet Suburban
2007 Suburban was a horrible start to a new generation of the Suburban.
The company had to release a better model the following year to make up for the botched launch, and while it was a major improvement from the previous model, it still had its problems.
The 2008 Chevrolet Suburban retained excessive oil consumption and the engine ran rough and shaking.
The door handles were also a weakness of the model as they would generally break. The body was also prone to rust which is very disappointing.
#3 Worst Year: 2009 Chevrolet Suburban
For two years in a row, Chevrolet released Suburban models below their standards and would go on to do so for the third year.
However, I will give credit as the company reduced many present problems in previous years and should have room for improvement.
Unfortunately, they could still fix the weak engine, which was still consuming oil at a dizzying rate.
This was now accompanied by a poor quality dashboard in the car's interior in which cracking was fairly common.
#4 Worst Year: 2003 Chevrolet Suburban
In the middle of its 9th generation, which was mostly stable and well-received, Chevrolet released the 2003 Suburban, one of the worst models the company would put out since 1999.
This model had a very weak engine that felt like it did not have any power. It was also prone to failure and sometimes also consumed excess oil.
The interior was also a cause for concern as the instrument cluster didn't work, the fuel gauge was inaccurate, and the power windows and locks would stop functioning entirely.
#5 Worst Year: 2004 Chevrolet Suburban
2003 would not be the last time the 9th generation of Chevrolet Suburban would face criticism as the model that came afterward was even worse when it came to problems.
The 2004 Suburban had problems that spanned from the engine to the AC, and various electrical problems such as the speedometer would stop working, heated seats would stop functioning, and the battery would die.
The front end of the steering would not stay aligned and pull to a side while the AC would blow hot air, all leading to an unpleasant experience.
#6 Worst Year: 2005 Chevrolet Suburban
The second to last model of the 9th generation of the 2005 Chevrolet Suburban would also face some backlash as it was the third model in a row in the generation to be released in a bad state.
However, this model was much better compared to the previous 2 models but still had its share of faults, mainly in transmission and the interior.
Transmission failure was fairly common, and shifting was difficult. The AC problem from the previous model was also not fixed and would blow hot air or not work at all.
#7 Worst Year: 2015 Chevrolet Suburban
The 2015 Chevrolet Suburban was the model that would conclude the 11th generation of the Suburban, and it could not do so perfectly.
The car was released with a flurry of problems, receiving harsh remarks. The AC was the biggest offender as it would stop working.
Similarly, the brakes would also stop working and were difficult to engage.
The interior didn't fare as well either as the panels between windows would come off, or water would leak into the cabin.
#8 Worst Year: 1999 Chevrolet Suburban
The earliest, worst model I could personally find, the 1999 Chevrolet Suburban, is one of the earliest mistakes the company made.
Although there could have been worse models which date back further than 1985, realistically speaking you won't be able to buy them.
The engine of this model suffered from stalling when idle and not starting in general. It would also misfire a lot and leak coolant.
The door handles would often fall off, and the dashboard lights would burn out. Surprisingly, it included heated seats, which unsurprisingly would not work.
What Are The Most Common Problems With The Chevrolet Suburban?
The Chevrolet Suburban has generally received great remarks on the quality and abundance of features present in the vehicle.
However, sometimes, the company can go on long periods where it suffers from the same problems it passes down from one model to the next, which should not be expected from a company that has been doing this work for a century.
1. Engine Problems
As is the case with many cars, many models of the Chevrolet Suburban were extremely and with their oil management and would eat up oil frequently.
This would force users to get an oil change every 300 to 500 miles, which is a lot.
Sometimes this situation occurred despite the model having special equipment designed to prevent this, which is disappointing as it meant more problems to be fixed.
2. Chevy Shake
This is a problem that is not only annoying but also dangerous. The vehicle starts to vibrate right as you start driving, and as you speed up, the vibration keeps increasing.
Sometimes it increases to the point that it becomes difficult even to handle the steering wheel. Other than that, such strong vibrations to the human body can lead to medical harm.
It is such a serious problem that the company has had to call back several models because of its danger.
3. AC Issues
The Air conditioning system set inside various models of the Chevrolet Suburban has been prone to problems, considering if the system works in the first place as it has a habit of not working at all.
Even if it does work, there is no guarantee it will work properly as it frequently blows out hot air.
The air conditioning system's condenser is also known to be defective, as it allows air to enter the system and end up causing a buildup of pressure.
Related: Why Won't My Chevrolet Suburban Start?
Frequently Asked Questions
Q1. Are Suburbans Good In Snow?
The answer is yes. Several things make an excellent vehicle for driving in the snow.
The four-wheel drive makes sure that the wheels always have enough torque not to lose traction and have some really good stability controls that are exclusive to them.
The heating also makes traveling in the snow a lot easier as well. These, along with the many other features of the vehicle, make it a perfect choice for driving in the snow.
Q2. Which Is More Reliable Tahoe Or Suburban?
The Chevrolet Tahoe and the Suburban are two very similar vehicles in categorization.
They are both full-sized SUVs with very similar performances compared to their power and fuel economy. The one major difference between the two is their size.
Furthermore, the Suburban has a larger wheelbase than the Tahoe. This allows it to have more leg space and more storage space.
So, looking at it from this perspective, the Suburban comes out on top.
Q3. Do Suburbans Hold Their Value?
Like many SUVs, the Chevy Suburban is a vehicle that goes down in a few factors like suspension and fuel economy.
Despite this, as mentioned earlier, Suburbans can easily top out at over 200,000 miles in usability.
Even though you will have to face spending quite a bit of money maintaining it, you will still get the raw power that the SUV can.
So, in short, yes, the Chevy Suburban can easily hold its value over time.
Q4. Should I Buy A High Mileage Suburban?
The answer to this question is mainly dependent on two factors.
Firstly, how well maintained was the SUV that you wanted to buy. And secondly, you have to look into how hard it was used in load.
The time that a vehicle will give you is highly dependent on how it is treated.
If the Suburban is well maintained and is even at 150,000 miles of usage, you still have around 50,000 miles to go, which is a lot.
Q5. How Many Miles Can A Chevy Suburban Last?
One of the strong suits of the Chevrolet Suburban is its strength and durability.
These vehicles are built to last a long time. So it is no surprise that it ranked 4th in terms of the longest-lasting vehicles in 2019.
So, a Chevy Suburban can be expected to reach up to 200,000 miles easily.
However, it is not surprising that there have been Chevy Suburbans with a really good maintenance schedule that has lasted more than 300,000 miles quite easily.
Conclusion
Chevrolet has been in the car manufacturing business for over a hundred years and continues to create innovative and good-quality vehicles that leave customers happy as they purchase durable, safe, and reliable vehicles.
With the information in this article, you can easily see the best and worst years for Chevy Suburban and see a model like the 2019 shine while knowing to avoid models like 2007.
Hopefully, all this knowledge will allow you to make the best decisions when considering purchasing a Chevrolet Suburban and no doubt help you make a great choice on your next purchase.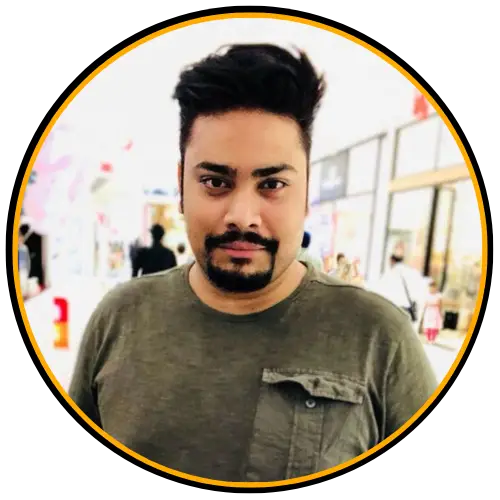 I am Tahir Azam, and I have been writing amazing articles for TaxiHack for as long as I can remember. I know everything that is to know when it comes to automobiles and is always on top of industry news and developments. While I am not an expert by any means, I pride myself on knowing the ins and outs of many different problems and, of course, their solutions. The articles on our website are some of the best and well-researched content that you will find, and I spend countless hours making sure this remains to be true. This is why I ask you to take your time out and read some of my articles, especially if you find a topic that resonates with you or is something you are looking into. This way, you will find the perfect mix of information and tips on your desired topic. Learn more about Tahir.