Chevy Avalanche is the perfect choice for a truck and an SUV. However, it was discontinued in 2013, after 12 years after it was launched.
This vehicle was a combination of the powerful utility of the Silverado and extra luxurious and comfortable like the Suburban.
Although this vehicle was discontinued, you can still find their used models in the market, which will surely work wonders for you.
So what are the best and worst years for Chevy Avalanche?
Here is the list of years below:
Best Years for Chevy Avalanche:
2002
2003
2004
2005
2013
Worst Years for Chevy Avalanche:
2007
2008
2009
2010
2011
So now that you know these years, let me explain in further detail to pick easily.
There is also a buying guide at the bottom of this article that answers some important questions about the Chevy Avalanche asked by many curious people.
List Of The Best Years For The Chevy Avalanche: What Years To Buy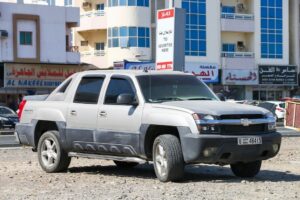 The Chevy Avalanche was first launched in the year 2001.
It is said to be the middle ground between the Silverado and Suburban because of its utilities and luxurious interior and comfort.
It is a full-size pickup truck but can also be called an SUV.
This vehicle is perfect for people who need a work truck for day-to-day business and transport their family around with comfort.
The model years that I will be listing below do not have any serious problems in manufacturing, which means that they will not break down easily.
Furthermore, these models also do not have recalls or complaints like the problematic models, so you can rely on them blindly and have the best experience driving.
Now the best years are as follows.
3#1 Best Year: 2002 Chevy Avalanche
I will be starting with the 2002 Chevy Avalanche, the first model in the first generation for the Chevy Avalanche, and the main reason this is the best model that it has been given the Best Truck Award for the 2002 Full-Size Pickup Trucks.
There are loads of details within the Avalanche shadow that are new. These details add up to make the Chevy Avalanche a mighty interesting and innovative vehicle.
It is worth mentioning that the fog lamps and tow hooks are well integrated into the massive one-piece bumper and also consist of a heavy-duty yet stylish body cladding from the side of the vehicle, which protects the vehicle from accidents.
This vehicle is more maneuverable than any typical full-size extended or crew cab pickup. It has extra space in the cargo and lockable storage areas so you can utilize it easily.
The convertible cab system makes this vehicle the most versatile truck you do not want to miss out on.
#2 Best Year: 2003 Chevy Avalanche
Coming in second place, the 2003 Chevy Avalanche is the best vehicle because of its various features and luxurious yet spacious interior, so you can ride all the time comfortably with your family.
You will be getting the Driver Information Center on the steering wheel, so be sure to check that before you buy this model, as it will state how many miles are there on the odometer.
The steering wheel is also quite easy to turn and handle, so you do not face any problems while driving, especially delayed steering response.
Other than that, the pedals are adjustable.
Memory seating and heating seats, power mirrors, power loves, and power windows for extra safety and comfort, so it is a great choice for you and your family.
#3 Best Year: 2004 Chevy Avalanche
According to the cars.com site, the 2004 Chevy Avalanche is the best model because this vehicle is recommended by 92 percent of drivers who own this SUV.
This vehicle also has a reliability rating of 4.5 out of 5.0, which is considered a great rating.
Many people say this is one of the most useful trucks out in the market from day to day business or for going on road trips with family.
This vehicle will surely go above 200,000 miles easily with little to no problems, which is why many people love driving it.
It is suggested that if you plan on buying this vehicle, then go for an 8.2 Chevy Avalanche because it has big power without the high cost of diesel maintenance, and it will surely tow perfectly as well.
#4 Best Year: 2005 Chevy Avalanche
Now coming to the 2005 Chevy Avalanche, this is one of the best models because this vehicle is quite durable from the outside and inside since it does not contain any major issues at all.
The alloy wheels and discovery tires will assure you to give the best riding experience without hesitating too much.
If you plan on buying this used model, be sure to buy an LT model since it will be well equipped considering the features and the tow package.
This vehicle consists of a Bose Stereo system and powers windows, locks, seats for extra safety, and heated seats so you can ride comfortably during winters.
Keep in mind that you will see common things happen to an older model vehicle that can be fixed easily. Overall this vehicle is in good shape and ensures to perform well.
#5 Best Year: 2013 Chevy Avalanche
Finally coming to the last model on this list, the 2013 Chevy Avalanche is the best and coolest vehicle that anyone can drive.
This vehicle is said to have more than 40,000 sales and gained quite the popularity because it was also the least expensive vehicle to own.
The main reason it is the best that its convertible midgate opens the cabin from the backside and makes the second-row seats fold completely flat.
This just gives extra space for the pickup bed so you can carry items in it easily.
Another great thing about this vehicle is that you will not have any pressure problems because the backside window can be removed and adjusted easily.
List Of The Worst Years For The Chevy Avalanche: What Years To Avoid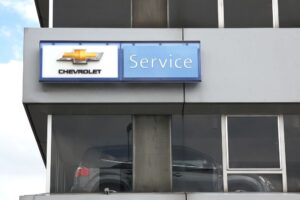 Now coming to the worst years for the Chevy Avalanche, it is advised that you do not purchase these models because of many problems in the system.
Keep in mind that the most problematic years were the second generation models because as soon as they reach high mileage, various issues start happening, making it difficult for people to drive.
This is also another reason why the Chevy Avalanche was discontinued in 2013.
Moreover, these models have more than 100 complaints reported because of multiple dangerous situations for many people.
If you do plan on buying this model, then make sure to avoid these models.
#1 Worst Year: 2007 Chevy Avalanche
Starting with the first model year, without a doubt, the 2007 Chevy Avalanche is the worst model.
This is because it has around 211 problems reported, according to the CarComplaints.com site. The most common problem you will find in this vehicle will be with the throttle body.
The sensors attached to the electronic motors will fail, which will ruin the throttle body, and eventually, you will be left with an engine reduced power mode light on your dash and a check engine light.
This problem is so serious that even cleaning the throttle body will not fix this issue since it has a lot to do with the sensors.
This means that you will have to replace the throttle body altogether.
#2 Worst Year: 2008 Chevy Avalanche
The main reason the 2008 Chevy Avalanche is said to be the worst model is because of the engine problems found in this vehicle.
The engine problem usually arises when the vehicle reaches around 98,714 miles which is pretty serious and is also why this vehicle has been recalled four times.
Other than that, the National Highway Traffic Safety Administration also had to recall this vehicle because of seat belts and airbags problems since it has the most complaints reported to them.
The airbags do not deploy accurately, which can be quite dangerous during an accident. This vehicle has safety issues, so it is best to avoid buying it.
#3 Worst Year: 2009 Chevy Avalanche
Another extremely problematic model is this second generation 2009 Chevy Avalanche.
This vehicle has safety issues because it has been recalled six times by the National Highway Traffic Safety Administration due to airbags problems, electrical system issues, fuel system, and gasoline issues.
This vehicle also had issues with various interior parts as they stopped functioning properly, such as lumbar support.
The oil also tends to leak a lot, which ruins the driving experience and reduces its mileage.
This can also be dangerous because the dashboard has problems showing accurate readings, so drivers wouldn't have any idea there are issues with the fuel system.
#4 Worst Year: 2010 Chevy Avalanche
The 2010 Chevy Avalanche has multiple problems, so it is placed on the worst years list.
These problems usually cost a lot for repairs, but people had to replace certain parts in most cases because the problem would not change at all.
In the 2010 Avalanche, the dashboard tends to crack from three different spots. It is said that the upper dash cracks, especially in warm weather, because it was exposed to the sunlight.
The gas cap is also another issue found in this vehicle that causes the check engine light to illuminate many times.
This vehicle also loses its power quickly because the throttle position sensor fails to function properly.
Moreover, the extended life coolant also becomes contaminated and eventually will need cooling system service. This usually happens before it reaches 100,000 miles.
Speaking of mileage, before this vehicle reaches 60,000 miles, it will need to flush brake fluid because dirty fluid can create problems in the brake system.
#5 Worst Year: 2011 Chevy Avalanche
The last model year is the 2011 Chevy Avalanche. This full-size pickup truck is the worst here because of the engine and transmission system problems.
The problems in this vehicle arise way before hitting 100,000 miles on the odometer. The check engine lights will go off non-stop when the vehicle reaches 16,000 miles only.
Other than that, the transmission also has various problems as it tends to break, misfire spark plugs, or there will be broken engine mount.
The valve also requires replacement because of oil pressure issues that can be quite dangerous to drive with, and it happens when the vehicle reaches 89,000 miles.
These problems can cost more than $500 for repairs but extra for replacement.
What Are The Most Common Problems With The Chevy Avalanche?
Here I will be floating down the top three most common issues that you might end up seeing in the Chevy Avalanche that is not easy to solve, will ruin the driving experience, and most importantly, can cost a lot for repairs.
There have been over 690 complaints on all 12 model years of the Chevy Avalanche. This vehicle is ranked 29th place out of 40 Chevrolet models.
This ranking is based on the overall reliability and mainly because of the issues found, such as interior issues and engine system problems.
If you do not want to deal with such problems because they are not normal, keep on reading and find out what can cause them to occur.
Other than that, you should check the vehicle carefully to find the problem and get it fixed by an expert.
So here are the most common issues that cannot be ignored below:
1. Service 4 x 4 Light Issues
This service 4 x 4 light usually comes in the Chevy Avalanche, and it is commonly placed on the ground wire, which is underneath the driver's door chassis.
This problem can happen when the wire corrodes or rusts quickly, which can turn on the light and trigger a service 4 x 4 light.
This causes the vehicle to stay in a two-wheel and will not allow it to go four-wheel drive at all.
To fix this issue, you might have to remove the bolts and clean the used parts or cut the wires a bit more and place them back, which would fix the issue immediately.
2. Coolant Disappearing
This is one of the most common issues, which can be due to a head gasket issue. Other than that, it can also be because of the water or oil mixing.
It is important to look into the intake manifold gaskets because if there is a problem with that, you will notice the coolant disappearing and white smoke coming out of the exhaust.
You will also see low cooling light, which will indicate that there is no coolant. You will have to remove the top manifold and replace the gaskets and clean around.
You also want to make sure there is no coolant leaking.
3. Speedometer Issue
It is stated that almost every Chevrolet vehicle has this problem. This issue arises mainly because of the problems with the gauge cluster as they malfunction.
This is because around 85 up to 90 percent of the time, the stepper motors as they go bad on almost every Chevy Truck.
The gauge will shoot up and stick around 6000 plus RPMs and off the charts.
Frequently Asked Questions
Q1. How Long Will A Chevy Avalanche Last?
It depends on how well you take care of the vehicle and check it regularly. The Chevy Avalanche can easily last up to 300,000 miles on the odometer.
However, regular maintenance is required, and if you go around 15,000 miles per year, the Chevy Avalanche can last up to 20 years.
Q2. What Is The Difference Between A Chevy Avalanche LT And LTZ?
The LT stands for Luxury Touring, whereas the LTZ stands for Luxury Touring Z, which is said to be the highest trim level available in the market that will surely enhance the performance.
The LT model is prepared with a 310 Horsepower, 2.7-litre Turbo engine, and the LTZ model is equipped with a 355 Horsepower, 5.3 liters EcoTec3 V8 engine.
Q3. Are Chevy Avalanches Good In Snow?
Yes, the Chevy Avalanches are good in snow. The weight, which is 7200 pounds, keeps this vehicle stable on the snow and slush, so it does not fall on its side.
You can comfortably ride in this vehicle without worrying too much. It is worth mentioning that this vehicle is perfect in such conditions because of its snow navigation abilities.
Q4. How Do I Know If My Avalanche Is A 1500 Or 2500?
The easiest way you can tell the difference between the 1500 and 2500 is to check the vehicle's VINs and see the sixth digit on it.
If the sixth digit is "1", then the Avalanche is 1500, but if it is a "2" then it is 2500.
Q5. Why Did Chevy Stop Making Avalanches?
The Chevy Avalanche was stopped after the 2013 model.
This is mainly because the 2011 Chevy Avalanche had a decline in their sales which was about 2.6 percent for 20088 vehicles.
The fall in demand for these models made GM decide not to manufacture these models anymore.
Conclusion
Now that you know the best and worst years for Chevy Avalanche, it will be fun and easy to pick from all the 10 models.
Although the Chevy Avalanche has been discontinued, you can still find the used models which are reliable, perform incredibly and have a lot of unique features to offer.
Just be sure to check all the model information before purchasing, including the problems the vehicle has had and the recalls that have been made, so you can be sure that this model is safe to drive in.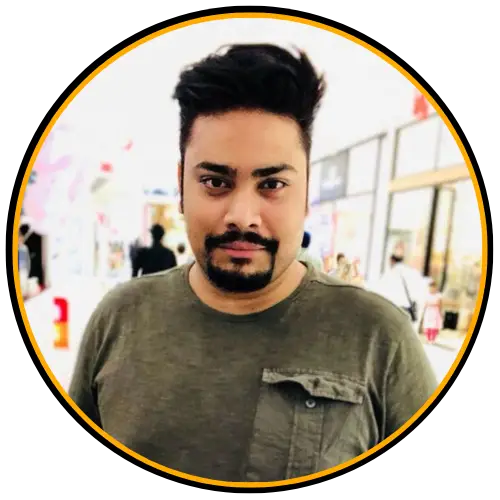 I am Tahir Azam, and I have been writing amazing articles for TaxiHack for as long as I can remember. I know everything that is to know when it comes to automobiles and is always on top of industry news and developments. While I am not an expert by any means, I pride myself on knowing the ins and outs of many different problems and, of course, their solutions. The articles on our website are some of the best and well-researched content that you will find, and I spend countless hours making sure this remains to be true. This is why I ask you to take your time out and read some of my articles, especially if you find a topic that resonates with you or is something you are looking into. This way, you will find the perfect mix of information and tips on your desired topic. Learn more about Tahir.