Cadillac Escalade is an all-American full-size luxury SUV vehicle that many users admire.
This vehicle is known to have one of the best reputations in the market for luxury SUVs because its reliability rating and safety ratings are outstanding.
It is also worth mentioning that all Cadillac models are abundant, high class, and deliver exceptional performance.
However, the Escalade model is at the top of the list due to its power, styling, and so many unique features.
Keep in mind that this vehicle is not cheap to find, so you need to purchase an accurate model.
So with that being said, what are the best years and worst years for Cadillac Escalade?
Here are the promising and unpleasant years below:
Best Years for Cadillac Escalade:
2002
2013
2014
2017
2021
Worst Years for Cadillac Escalade:
2007
2008
2015
2016
2019
Now make sure to read the article until the end, as I will be explaining all these model years in detail.
Besides that, you will also find a buyer's guide at the end of this article so you can have a broader understanding of Cadillac Escalade.
List Of The Best Years For The Cadillac Escalade: What Years To Buy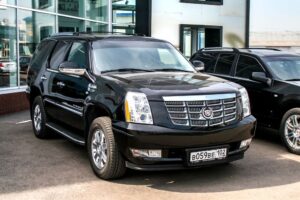 Starting with the best years list, these models are safe to buy, so you can 100 percent trust them based on performance, reliability and safety ratings, features, components, and so much more.
Even though they are not such affordable models, they will still be worth investing in low maintenance costs.
With that being said, here are the best model years that you should get!
#1 Best Year: 2002 Cadillac Escalade
The 2002 Cadillac Escalade is from the second generation of the Escalade models.
The main reason why this is said to be the best model is mainly because of its powerful 5.3 liters of V8 engine.
Besides that, also because of the all-wheel-drive system powered by the Vortec 6.0 liters of the V8 engine. This engine can produce about 310 horsepower easily.
Many people truly appreciated this model and considered it one of the best all-American full-size luxury SUVs to drive in.
The best thing is that Cadillac redesigned this model and installed it with the most reliable components that did not fail to impress from the point of view of many users.
#2 Best Year: 2013 Cadillac Escalade
The 2013 Cadillac Escalade is one of the best models to own if you are looking for a high-class interior that is efficient, plus a roomier cabin and cargo space.
This vehicle will surely not disappoint its users at all. The best feature of this vehicle is that it is comfortable to ride, especially with bigger families.
It has excellent reliability results. Most importantly, it makes sure to present a considerable view of the road to be easy to drive.
Now you can find this model either in the rear-wheel-drive or the all-wheel-drive drivetrains systems. Both of these will surely deliver the best performance on the road.
Since this is a third-generation model, this vehicle is installed with the 6.2 liters V8 engine and the six-speed automatic transmission.
These two make the vehicle performance so much better when functioned together.
#3 Best Year: 2014 Cadillac Escalade
Coming to the 2014 Cadillac Escalade, this model has one of the highest ratings, making it one of the best luxury models to own and drive around.
This model is also a part of the third generation and is the last model. One of the great things about this model is its excellent styling that attracts many people.
It also has various components that work efficiently and deliver the favorable performance you expect from an SUV.
Speaking of performance, it can only be done with the 6.2 liters of the V8 engine, which has the potential of producing around 403 horsepower.
Besides all that, the interior is also quite comfortable and makes sure that no road infections can be heard or felt while heated inside the vehicle.
It comes with high-quality leather upholstery and heated seats to be peaceful to drive with.
#4 Best Year: 2017 Cadillac Escalade
Here you have the fourth-generation model, the 2017 Cadillac Escalade, which is nicely updated and has a lot to offer to make the driving experience worth it every time.
The considerable aspect is that it comes in three trim levels: the base, luxury, and Premium trim.
These trim levels are said to work efficiently since they are installed with the 6.1 liters of EcoTec3 L86 V8 engine under the hood that promises to deliver around 420 horsepower 460-pound-feet of torque power efficiently on every drive.
This model also consists of the six-speed automatic transmission, which was also loved by many due to its smooth handling and accelerating, which adds to the safety aspects of this vehicle.
#5 Best Year: 2021 Cadillac Escalade
The 2021 Cadillac Escalade is the last model on this list and one of the latest models in the Escalade lineup.
This 2021 model is said to be quite popular because it assures to provide exceptional performance with the latest tech features and components.
This vehicle has everything it takes to be a luxury SUV from the interior and exterior, making it stand out even more.
One of the nicest things about the 2021 Cadillac Escalade is that it offers additional space in the cabin with sufficient third-row seats as well as additional cargo space that hold your heavy items effortlessly.
Moreover, the Super Cruise system and multiple screens in the cabin allow the drivers to have the most prosperous driving experience.
You will also be happy to know that this model has more safety features and an optional diesel engine than the previous features.
Many experts loved this vehicle due to its powerful rear and optional air suspension.
List Of The Worst Years For The Cadillac Escalade: What Years To Avoid
When it comes to the worst years for the Cadillac Escalade, you must know these are all unsafe years to purchase and drive.
They have various major issues in the system and will require a lot of your attention, money, and time to fix them all.
With that being said, here are the problematic years that you must avoid!
#1 Worst Year: 2007 Cadillac Escalade
Starting with the first model, the 2007 Cadillac Escalade must be avoided for your as well as your family's safety.
This vehicle is said to have more than 300 complaints reported to the National Highway Traffic Safety Administration.
The Car Complaints website has also declared this vehicle to be avoided at all costs.
Although this third-generation model was updated and debuted with styling and conveniences, it still has various issues that you cannot ignore, especially while driving.
One disappointed driver reported this vehicle had electrical fire issues that can be quite dangerous on the road.
The owner of this vehicle said it spontaneously caught on fire which can be a major safety concern and cannot be ignored.
Besides that, one of the most common issues people reported was the interior and exterior components.
To add on, people said that the door handles, whether from inside or outside, are likely to break and will require replacements.
#2 Worst Year: 2008 Cadillac Escalade
Now coming to the 2008 Cadillac Escalade, this model is said to have over 176 complaints which were found on the Car Complaints website.
You can go through these models on their website as well, as they have explained everything in detail.
This is another model you should certainly avoid as it can be quite dangerous to drive with.
This model also has issues with the door handles as they can break easily and not function properly.
Many people reported that the door handles easily break from the driver's and passengers' sides from inside and outside.
Since this vehicle is said to be a luxurious SUV, many people were disappointed in how the quality of the doors is poorly designed.
Besides that, many people also reported that this vehicle has issues with the instrument panel.
According to the RepairPal website, it is said that the area concerned is the speed motor and different instrument panel gauge systems malfunction a lot of times.
#3 Worst Year: 2015 Cadillac Escalade
The 2015 Cadillac Escalade is another model year you must prevent because it is hazardous to drive in.
This vehicle has around 95 complaints reported and has been recalled about six times by the National Highway Traffic Safety Administration.
The major issue found in this vehicle is with the driving aspects, as the vehicle tends to vibrate, shake, and bumps a lot while accelerating.
This means that it is mainly caused by transmission problems which can ruin the entire driving experience.
Many people said that the six-speed automatic transmission installed in this vehicle makes it difficult to drive, and rough shifting gears make the vehicle shake a lot.
Other than that, this vehicle also has engine misfires problems, this is because many users have noticed their check engine lights illuminating randomly and due to the P0300-P0308 codes.
This can happen mainly because of valve and hoses leaks or worn-out spark plugs that will require replacements.
#4 Worst Year: 2016 Cadillac Escalade
This 2016 Cadillac Escalade is another model from the fourth generation after the 2015 model that is extremely problematic and must be avoided.
According to the Car Complaints website, this vehicle has received over 82 complaints and was recalled about three times by the National Highway Traffic Safety Administration.
The most common issue users find in this vehicle is the engine and suspension.
The engine problems can be quite dangerous, which is one of the safety concerns in this vehicle.
According to various drivers, the vehicle usually shakes violently while driving, and experts have said that finding a solution for this vehicle can be tough.
Besides that, this vehicle also has transmission problems that might develop randomly and make it difficult to handle on the road.
#5 Worst Year: 2019 Cadillac Escalade
Now coming to the last model year in this list, you have the 2019 Cadillac Escalade.
Although this vehicle has barely any complaints on it and no known recalls made by the National Highway Traffic Safety Administration, it is still a model that needs to be avoided.
Here's why the 2019 model is said to have rough idling while driving, which can create a hazardous situation on the road for many people and cause serious accidents.
Many disappointed users have reported that the vehicle erupts while the engine reclines.
Moreover, people also noticed that the Engine Reduced Power Mode light illuminates multiple times when the vehicle is idling.
This can be due to throttle body issues as the carbon accumulates onto the body. This can influence the body's calibration and cause various malfunctions.
Besides that, this vehicle also received many complaints about the exterior surface as the body paint and various electrical systems have defects that can affect the driving experience a lot.
What Are The Most Common Problems With The Cadillac Escalade?
Now that you have a better understanding of the best and worst years, it will also be easier for you to recognize the common issues in this luxury SUV.
Keep reading this list to find what causes these problems and so much more.
1. Door Handles Breaking
This is one of the major issues that numerous users reported. According to the RepairPal website, this issue was commonly found in the 1999 model until the 2015 Cadillac Escalade.
The issue was with inside and outside the door handles as they can break super easily.
It is worth mentioning that various people said this tends to happen when the vehicle reaches around 96,000 miles on the odometer.
2. Heating And Air Conditioning Issues
This is another common issue reported since various users had air problems while seated in this vehicle.
According to the RepairPal website, this vehicle has over 160 problems due to a malfunctioning air conditioning system.
This problem is commonly found in 1999 through 2010 models. Many users complained that there had been a failure of more than one temperature mode actuator.
This can cost around $100 for repairs and is likely to happen around 120,000 miles.
3. Faulty Instrument Panels
This problem was reported by almost 160 Escalade owners, according to the information found on the RepairPal site.
This mainly happened in 2000 through 2016 Cadillac Escalade models. There are usually issues with the gauges and instrument panel requiring frequent going to the mechanics.
The great thing is that the cost of repairing this issue was low since the warranty was extended to seven years or 70,000 miles.
4. CUE Screens Delaminated Issues
Many users have reported that the CUE screen gets delaminated easily and will have cracks all over it.
This can make it difficult to use. The main reason this might happen is due to a bad interlayer bonding placed inside the screen.
This can cause the screen to be unresponsive at times of need. There also have been a series of lawsuits due to how serious this problem was.
5. Malfunctioning Service Stabilitrak Light
Owners have reported that the Service StabiliTrak warning light would go on and off randomly.
This can be due to various sensors installed in the vehicle, and people have said that it can cost a lot of money for repairs.
Besides that, people also noticed that the SUV's electronic stability control is turned off when the StabiliTrak warning lights are on.
This can cost around $400 to fix but more depending on how serious the issue is.
Related: Why Won't My Cadillac Escalade Start?
Frequently Asked Questions
Q1. Does Cadillac Escalade Last Long?
If your vehicle is well taken care of, it can last longer. The Cadillac Escalade is estimated to last around 200,000 miles to 250,000 miles.
If you drive 15,000 miles per year, it will last up to 13 years.
Related: How Long Do Cadillac Escalades Last?
Q2. Which Is Better; Chevy Tahoe Or Cadillac Escalade?
The Cadillac Escalade is said to be much better than the Chevy Tahoe.
This is mainly because it can provide additional power while driving and produce 420 horsepower compared to the 350 horsepower of the Chevy Tahoe.
It can also provide extra torque power, around 460-pound-feet of torque compared to Chevy Tahoe's 383 pound-feet of torque.
Q3. What Is The Difference Between Escalade Premium And Platinum?
These two are trim-level options for the Cadillac Escalade. The thing is that the Premium Luxury Platinum trim consists of all the Premium Luxury trim level features.
At the same time, the Escalade Sports Platinum trim level elevates the Sport trim.
Q4. Does A Cadillac Escalade Need Premium Gas?
Only the ones developed from 2014 until the present day Cadillac Escalade, which contains the 6.2 liters engine, will require the premium unleaded gasoline.
It will also need an octane rating of about 93 or higher. However, it is also recommended to use regular gasoline with an octane of around 87 to 92.
Q5. Why Does My Cadillac Escalade Shake?
The major reason why your Cadillac Escalade might shake or vibrate is because of its defective driveshaft. According to the GM, this is also called a propeller shaft.
The way this works in a way that provides power to the wheels so they can spin efficiently. If this does not work properly, the vehicle tends to vibrate a lot.
Conclusion
To conclude, I hope this article assisted you in finding all your curious questions related to the best years and worst years for Cadillac Escalade.
Make sure to do more research on the model you have decided to buy as it will surely be useful for you.
This American full-size luxury SUV is certainly a great option for you because it comes with one of the most reliable and powerful engines, a comfortable interior, spacious cargo, updated and new tech features, and so much more, making it an overall family-friendly SUV to drive in.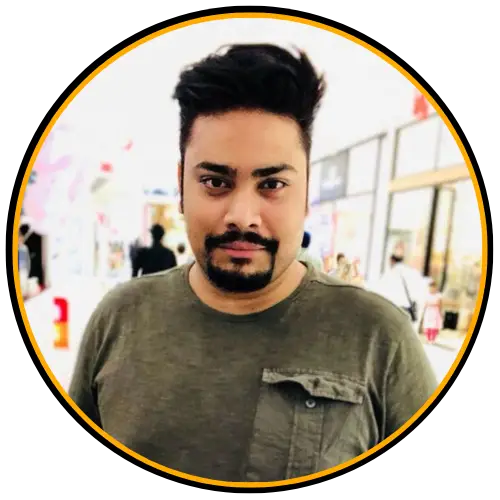 I am Tahir Azam, and I have been writing amazing articles for TaxiHack for as long as I can remember. I know everything that is to know when it comes to automobiles and is always on top of industry news and developments. While I am not an expert by any means, I pride myself on knowing the ins and outs of many different problems and, of course, their solutions. The articles on our website are some of the best and well-researched content that you will find, and I spend countless hours making sure this remains to be true. This is why I ask you to take your time out and read some of my articles, especially if you find a topic that resonates with you or is something you are looking into. This way, you will find the perfect mix of information and tips on your desired topic. Learn more about Tahir.