Under the experienced ownership of General Motors, the company known for other exquisite brands such as Chevrolet and Cadillac.
The Buick Enclave emerged as yet another strong contender in the Sports Utility Vehicle market 3-row Crossover SUV that would start production in 2007 and see yearly models from 2008.
The Buick Enclave is a great luxury vehicle perfect for the family and offers amazing performance, power, and handling.
The lineup has seen four different generations, which is why I will talk about the best and worst years for Buick Enclave and rank them according to my research and the general opinions of the community.
Best Years for Buick Enclave:
2019
2017
2020
2018
2016
2015
Worst Years for Buick Enclave:
2008
2010
2009
2011
2014
2012
I will also be talking about the model's common issues and try my best to answer frequent questions regarding it.
List Of The Best Years For The Buick Enclave: What Years To Buy
The Buick Enclave has seen a lot of great years, which I will be talking about below.
#1 Best Year: 2019 Buick Enclave
The 2019 Buick Enclave tried to outmatch its competitors when it came to comfort and luxury and was able to do so by releasing a model which was the definition of luxury while not sacrificing anything when it came to power and performance, which is why I am placing the 2019 Buick Enclave at the first place of my list.
If you have a big family and haul a lot of cargo, then this 7-seater SUV is just for you.
Available in 4 different trims, with 2 of them being top of the line when it comes to premium feel and features, the Buick Enclave wastes no time in trying to wow you with comfort and features.
While these two trims are a bit expensive, you can also consider the standard model of the year, which comes with a V6 9-speed automatic transmission and second-row captain chairs which offer a nice and powerful ride and deserves to be at the top of this list.
#2 Best Year: 2017 Buick Enclave
Coming with only three trims and only having different color choices and a different grille as an improvement to the previous model, the 2017 Buick Enclave was still a great model, which is why I am placing it in 2nd place.
This model had a lot of power for a luxury SUV, coming with a 288 HP 3.6L V6 engine and 6-speed automatic transmission.
The car also featured antilock brakes and an electronic stability system, which offered a lot of safety and the power it provided, making it a good fit for second place, especially due to features such as its center dashboard and multimedia system increased comfortability.
#3 Best Year: 2020 Buick Enclave
The 2020 Buick Enclave tried to capture the same lightning in a bottle as the 2019 model but did not offer anything different aside from a new 8-inch screen and slight design changes to its four different trims, which is why I am placing it at 3rd place on this list.
Similar to the 2019 model, this version of the Buick Enclave gave its customers a comfortable and luxurious ride and offered most of its best features at its top-level trims, which many would consider bad as they cost a pretty penny.
Still, many people would consider those models to be worth it.
#4 Best Year: 2018 Buick Enclave
The 2018 Buick Enclave is yet another comfortable and premium family SUV that features advanced and up-to-date technology for its time.
I am placing it in 4th place due to a few issues related to the transmission. Otherwise, it is yet another great car.
This model was available in 5 different trims and offered various comfortability features such as a Wi-Fi hotspot and standard captain chairs, all packaged with a standard V6 engine with 9-speed automatic transmission.
Despite the few transmission issues, the model offered many great features which overshadowed its flaws and raised its reputation.
#5 Best Year: 2016 Buick Enclave
Only available in 3 different trims, the 2016 Buick Enclave did not bring much new to the table, which is why I am placing it at 5th place on this list.
The feature did introduce was a standard Wi-Fi hotspot, which would be available in future models, along with a new Tuscan edition of the model.
Overall the model had excellent riding quality and towing capacity, but unfortunately, it was not as luxurious as its competitors.
The lineup would fix this in future models like the 2019 model, which would lay a key emphasis on luxury and power.
#6 Best Year: 2015 Buick Enclave
Due to a large turning circle and a cramped third row, the 2015 Buick Enclave gets the last spot as the best years part of this list as, despite these two issues, the car offered exceptional riding quality and was available in 3 different trims.
The car made a lot of efforts towards the safety of its passengers, such as rear parking sensors and a backup camera, along with the features listed above, all of which should be commended.
The model also included notable features such as forward collision alerts, lane departure warnings, and standard airbags between front seats.
List Of The Worst Years For The Buick Enclave: What Years To Avoid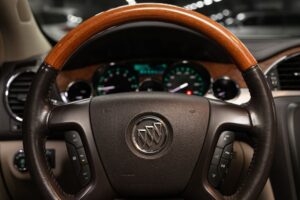 Some models of the Buick Enclave have been riddled with problems, and I will discuss them now.
#1 Worst Year: 2008 Buick Enclave
For many cases, buying the first model of anything can be a decision, especially in the case of the 2008 Buick Enclave, which suffered from a botched launch full of problems and issues.
The model had a wide range of problems such as transmission failure under 90,000 miles, a huge array of engine complaints from the NHTSA, and a total of 6 different recalls, all of which show the sad state of the car.
4 of the six recalls that the car suffered from affected more than 690,000 each, some even going as far as affecting more than a million.
These recalls were mostly based on the liftgates unexpectedly falling, the side impact airbags not deploying when in a car crash, and the heated windshield washer catching fire.
All of these issues were extremely dangerous and life-threatening, which is why the 2008 Buick Enclave should be avoided at all costs.
#2 Worst Year: 2010 Buick Enclave
I am placing the 2010 Buick Enclave at 2nd place because this model has the second biggest amount of complaints in the entire lineup and suffered from many of the same recalls that affected the 2008 model.
A new issue this model introduced was the safety belt of the second row would not properly restrain the occupant in the event of a crash which is yet another extremely dangerous problem the car added.
Engine failure due to timing chain stretching failure was also common.
The car also received many complaints from the NHTSA regarding the steering as the power steering had a habit of failing while driving the car.
#3 Worst Year: 2009 Buick Enclave
Despite being before the 2010 model and after the dreaded 2008 model, the 2009 Buick Enclave had fewer problems than both but still had enough to force me to give it a third place on this list.
However, the model suffered from more recalls than either of the 2, as it had many of the same issues from both sides of the spectrum.
Other issues included the engine timing chain getting loose and the engine itself running roughly, transmission slipping and failure, and power steering malfunction, all of which made the car have a rough reputation.
#4 Worst Year: 2011 Buick Enclave
The side airbags and liftgates still had not been fixed for the 2011 Buick Enclave.
However, the rarity of its problems had slightly increased, which is why I am placing it at 4th place on this list.
Apart from these 2 blaring issues, the car also had flexible steel cables, which would become tired and separate, causing the seatbelts not properly to restrain the occupant.
Apart from this, the timing chain failure issue was still present, and the engine had started to exhibit a loss of power.
While power steering issues were less, turning the car would give out a howling noise.
#5 Worst Year: 2014 Buick Enclave
Despite being affected by six different recalls, many of them were smaller in scale, with only two crossings more than 100,000, which is why I decided to place the 2014 Buick Enclave at 5th place.
Engine issues and transmission problems had decreased.
However, transmission jerking and timing chain failure was still present along with air conditioning issues which resulted in the compressor locking up and the unit stops working entirely.
One big issue the car suffered from was the contamination of the chassis which would cause electrical shorts, resulting in the car stalling.
Apart from this, the steel cable was still not fixed and risking people's lives inside the car.
#6 Worst Year: 2012 Buick Enclave
I am placing the 2012 Buick Enclave at last place on this list because it has the least amount of problems than the models above it.
However, this does not excuse it from having the problems and the six recalls it is affected by.
Once again, the liftgate struts were failing, causing the liftgate to fall, and the issues related to the side airbags and steel cable were also not resolved.
Continuing with unresolved issues, the timing chain was as bad as ever, and the fuel gauge had taken a hit too, showing inaccurate fuel readings.
What Are The Most Common Problems With The Buick Enclave?
While recent years of the Buick Enclave have been mostly problem-free, the earlier models had quite a few issues among them, many of which were so common that they could be seen across different models, which is sad to see.
1. Transmission Issues
In the 2008 Buick Enclave, many customers complained that their transmission was facing multiple issues at around the 91,000 mark.
The main issue owners of the car faced was that the car would begin to shake or clunk when the speed would increase or while switching gears.
While the problem would remain in the 2009 model, it would be much less of an issue.
2. Stretched Timing Chain
Properly tightened timing chains are integral for your engines. However, they require some degree of maintenance.
Despite proper maintenance and care, the timing chains of the Buick Enclave, especially models from 2008 to 2010, experienced stretched timing chains very early on in the life of the car.
This issue would lead to pistons misfiring and the eventual failure of the engine itself, which can easily become costly.
3. Inaccurate Gas Gauge
Sometimes the gauge of the car would go out of control once the car dipped below 50% fuel.
This was deemed a part of a much larger failure of a cluster of the car's instruments which meant that other gauges and meters would also follow suit.
This issue prevented drivers and owners of the vehicle from seeing just how much fuel was left in the car's tank.
4. Less MPGs Than Advertised
The company had made inflated claims regarding the MPG of the 2016 Buick Enclave and would later admit that the advertised MPG of the car was less than they originally thought.
For this, the company offered extended warranties to the people who had bought the model and halted the car's production once the issue was found out.
5. Engine Stalling
This issue was mostly caused by loose connections and broken wires found inside the fuse box, which would disrupt the electric flow of the vehicle.
This led to the warning lights flashing on and off and the engine stalling.
This problem was also quite difficult to fix as the source was hard to locate, so many customers were forced to get new batteries and starters.
Related: Why Won't My Buick Enclave Start?
Frequently Asked Questions
Q1. How Many Miles Should A Buick Enclave Last?
The average Buick Enclave should last you between 200,000 to 250,000 miles, assuming you average 15,000 miles a year which means a life of 13 to 17 years.
This lifespan can easily be increased with proper driving and regular maintenance, increasing the total travel time of your car to more than 300,000 miles, so make sure to give your car the respect and care it deserves so that it can last you for a long time with any issues.
Related: How Long Do Buick Enclaves Last?
Q2. What Year Did Buick Enclave Change Body Style?
The Buick Enclave has seen a lot of different body style changes since its release in 2007. The First body style lasted from 2007 to 2012.
2012 is the first year that featured the change in body style, and this change would last till 2017, which would feature yet another change.
This 3rd design would last for four years until a new one appears in 2021 and is currently present. Other years have slight changes to the body.
However, the overall design of the models remains the same.
Q3. Which Is Bigger; The Traverse Or The Enclave
When talking about the size of the car itself, both the Buick Enclave and the Chevrolet Traverse have roughly the same dimensions.
They are both 3-row SUVs and have the same chassis and body shape. However, the Buick can only seat seven while the Traverse can fit in 8.
Despite roughly the same body type and style, the Buick enclave offers a sportier flair while the Chevrolet traverse offers a beefier form.
Q4. Are Buick Enclaves Expensive To Fix?
The average yearly repair cost of the Buick Enclave is around $608 to $720 per year, which is on par with the average repair cost of the vehicle class.
This means that it can be a bit expensive to repair at times, so you will need to allocate a decent budget for proper maintenance and repairs, especially for major repairs and issues.
However, it will be worth it as the Buick Enclave offers amazing performance and handling worth every penny.
Q5. Does A Buick Enclave Have A Timing Belt Or Timing Chain?
The Buick Enclave has always used a timing chain since its first model back in 2008.
This chain is built to last the vehicle's entire lifespan, so it should not bring any problems or concerns.
However, it can still be damaged or fail, which is why you must keep an eye out for it. Otherwise, it will begin to overheat your car.
The Buick Enclave has had a bad history with these timing chains, so be warned when considering one.
Conclusion
It seems that in little over a decade, the Buick Enclave has been able to find its footing and release quality and amazing products which have little to no problems and offer a lot of comfort and power.
While this was not always the case, models such as the 2008 Buick Enclave were full of problems, the most recent models, especially the 2019 model, are one of the best in the series and offer a lot.
Now that you know the best and worst years for Buick Enclave, you should be able to make the most out of your purchase when considering a Buick Enclave.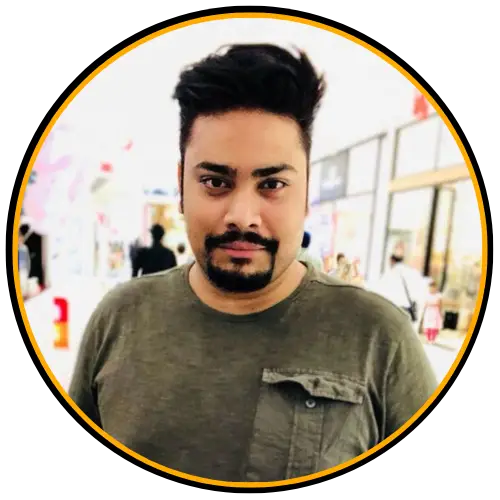 I am Tahir Azam, and I have been writing amazing articles for TaxiHack for as long as I can remember. I know everything that is to know when it comes to automobiles and is always on top of industry news and developments. While I am not an expert by any means, I pride myself on knowing the ins and outs of many different problems and, of course, their solutions. The articles on our website are some of the best and well-researched content that you will find, and I spend countless hours making sure this remains to be true. This is why I ask you to take your time out and read some of my articles, especially if you find a topic that resonates with you or is something you are looking into. This way, you will find the perfect mix of information and tips on your desired topic. Learn more about Tahir.