If you are looking for a vehicle that can boast the best sporty performance, then the Audi TT is the car for you.
The vehicle has a high-quality interior and exterior design that includes high-tech features that you can easily use all the time.
The Audi TT was first introduced in the year 2000, and ever since, it has been popular among many car enthusiasts.
To add on, it also has great reliability ratings and safety features that you can count on. But not every model was able to provide all that.
This is why I have reviewed the best and worst years for Audi TT so your decision can be made quickly.
Keep in mind that the reliable models of Audi TT are long-lasting as they can reach up to 150,000 miles easily, but in most cases, drivers also notice it going above 150,000 miles.
With that out of the way, here are some of the best and worst years that you must learn about.
Best Years for Audi TT:
2008
2009
2010
2011
2012
Worst Years for Audi TT:
2000
2001
2002
2016
2017
If you are sure about purchasing a used Audi TT, then read this list carefully until the end. A buyer's guide will also consist of related questions about Audi TT.
List Of The Best Years For The Audi TT: What Years To Buy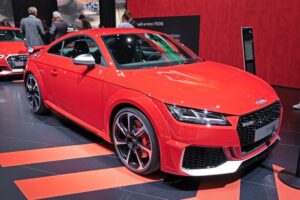 I have reviewed the best model years for Audi TT with the best dependability ratings, so you can 100% rely on them.
Most of the information I will be sharing below is gathered from consumers who have shared their experiences with the Audi TT.
So if you are willing to buy, then here are the best model years you should buy.
#1 Best Year: 2008 Audi TT
There are numerous things to like about the 2008 Audi TT because all of these aspects contribute a lot to the driving experience the driver can have.
Keep in mind that this vehicle is not entirely a sports car, but it has the potential which certainly makes it run like one.
Now when it comes to why this is the best vehicle one can own, well, it has great acceleration ability, responsive transmission, excellent and smooth handling so drivers can have the best riding experience, and lastly, four-cylinder fuel economy.
Having a good fuel economy that will be long lasting can be hard to find, especially when it is important in sports like cars.
But there is nothing to worry about in the 2008 model as this vehicle is known for its longevity.
You will be surprised to hear that the resale value of this vehicle is said to be the highest in the industry.
And according to various car reviews sites, this vehicle has solid ratings for reliability and safety, all given by people who drove this car.
#2 Best Year: 2009 Audi TT
The 2009 Audi TT is yet another outstanding year, and it is a worthy buying vehicle.
Many drivers have mentioned how their vehicle never caused any damage, which means that this vehicle's maintenance cost is extremely low.
Other than that, this vehicle has great safety features to offer that work smoothly all the time.
Now, if you plan to buy this vehicle, it is highly recommended to go for the automatic transmission because it works better than the manual and provides the control with a driver's needs.
It is also worth mentioning that steering also handles well, and the paddle shifters placed on the steering wheel provide the smoothest drive on rough roads.
It is also one of the most comfortable vehicles to ride in, and the interior is said to be a quiet plus. You also don't feel any road imperfections inside while driving.
If you want a sporty feel, great mileage, outstanding safety features, and a comfortable interior, I suggest you buy this model and have the best adventure.
#3 Best Year: 2010 Audi TT
The 2010 Audi TT is known to be a little sports coupe and a convertible car that can offer the best luxurious interior, attractive exterior styling, and most importantly, all-weather traction control so you can ride all the time comfortably.
So what makes the 2010 Audi TT the best vehicle to own and drive?
Well, many people love the turbo and the S tonic drivetrain, an urban cabin that has extra cargo space, which is rare in sports cars, and the compact yet quick folding convertible top.
On an important note, when buying this vehicle, make sure to buy the TTS trim level as it provides the best performance, known to have a reliable engine and exhaust system, all with the best styling.
Other than that, cars.usnews.com gave this vehicle 8.2 out of 10 for overall reliability, and J.D. Power gave this model 3 out of 5, an average reliability rating.
Keep in mind that it is one of the expensive vehicles and can also cost a lot for maintenance, but it is said to provide the nicest driving performance you expect from a vehicle.
#4 Best Year: 2011 Audi TT
Now coming to the 2011 Audi TT, this vehicle is well known for its reliable standard all-wheel-drive system that is not commonly found in most sports cars.
Many people also appreciate the 2.0 turbocharged I4 engine installed in this vehicle because it can produce around 265 horsepower at around 6000 rpm and the 258-pound-feet of torque, which is around 2500 up to 5000 rpm.
You will also be happy to learn that many people say this vehicle has one of the best transmissions installed because there haven't been any shifting or accelerating problems.
Other than that, the engine is powerful and can go at faster speeds whenever needed.
This vehicle handles well and drivers fast on the highway with great transmission and engine system.
A buying tip would be that you should go for the Audi TTS trim level since it provides the best sporty feels along with an excellent exhaust system.
However, the TTS is more expensive than the TT model since it has a lot of things to offer and has a high-quality interior along with easy-to-use tech features for drivers.
#5 Best Year: 2012 Audi TT
The last best model year in this list is the 2012 Audi TT model, which car experts highly recommend since it has a lot to offer and works perfectly after many years of use.
To add on, many experts also gave this vehicle 8.0 out of 10 for overall reliability.
So what makes this vehicle a worth-have model?
Well, users who have driven this vehicle have said that the four-cylinder turbocharged I4 engine works powerfully and efficiently without breaking down at all.
The TT RS also has an all-weather traction control system from the Quattro that will work smoothly all year, which means you can easily drive in the snow or rain.
You can also drive on rough, imperfect roads smoothly without feeling anything inside the car.
You will also be glad to learn that this vehicle has additional cargo/ trunk space that can fit in a lot of your belongings and manage to carry heavy weights easily as well.
To end it all, people also appreciate the well-insulated soft top in the Roadster.
List Of The Worst Years For The Audi TT: What Years To Avoid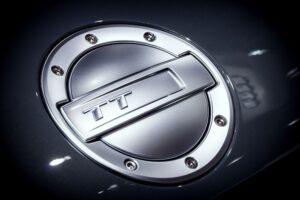 Here I will be talking about the most troublesome model years of the Audi TT that people had to face.
These models have the worst ratings from many consumers, car experts, and safety authorities, which is why you must avoid them all.
So if you do not want to waste your money, then stay away from these model years no matter what.
#1 Worst Year: 2000 Audi TT
The first-generation 2000 Audi TT model is also the first model introduced in the Audi TT lineup.
Many people say that this vehicle is hard to maintain considering it is an old version, so it will likely have problems after a couple of years of use.
However, the 2000 model seemed to have problems in the early stages which disappointed many consumers.
This vehicle is prone to have leaks in most of its components which can cause serious damage to the engine and the transmission system.
There have been a total of six recalls made on this model by the National Highway Traffic Safety Administration, mainly because of the airbags deployment issue.
There tends to be a delay in airbags deployment, increasing the risk of serious injuries during an accident.
The transmission problems can make it difficult for the drivers to shift gears and require owners to replace the clutch system.
Moreover, this vehicle is also likely to have suspension failure, electronics for the speedometer problems, low profile tires were out easily, and cracks and easy breakage from the front windshield.
These components need to be replaced immediately so the vehicle can work properly.
#2 Worst Year: 2001 Audi TT
The 2001 Audi TT is another unreliable sports car that is best if avoided.
This vehicle is likely to have problems after one year of usage. Most of the issues were hard to deal with and cost a fortune.
The most common reported issue was linked with the engine system failure.
In many cases, the turbo just falls off completely, this would require replacements. Other than that, the stability control system computer also malfunctions a lot.
Moreover, it is also disappointing that once the vehicle reaches around 4000 miles on the odometer, it will have issues with the brakes will also require the replacement of the tires, timing belt, and water pumps.
It is also no surprise that due to engine issues, the oil leaks excessively and hoses and pumps leak.
This can ruin the vehicle and is why the vehicle does not go at high speeds or stalls and fails to run completely.
It can cost more than $2000 for repairs, which people say this vehicle is a waste of money.
#3 Worst Year: 2002 Audi TT
Now coming on to the 2002 Audi TT model, there are many issues with this vehicle. It has been recalled multiple times and has numerous complaints that you just cannot ignore.
The most common problem you will find is with the flasher relay as it can cause unpredictable turn signal operation and require you to replace it.
Besides that, this vehicle is also likely to have vacuum leaks, oxygen sensors malfunctioning, and a faulty catalytic converter.
All these problems can make the check engine light illuminate, indicating some issue with the system.
Other than vacuum leaks, it is also common that the engine oil leaks from the camshaft chain tensioner and valve cover gaskets.
Many people also noticed that the ignition coil, ignition wires, and spark plugs wear out easily, which can cause the engine to misfire randomly while driving.
#4 Worst Year: 2016 Audi TT
The 2016 Audi TT is also quite problematic, which is why it has below-average reliability ratings, which are 2.5 out of 5.0 by the J.D. Power.
This vehicle has a poor-performing engine when compared to its competitors, as well as lackluster handling.
This vehicle has been recalled about five times by the National Highway Traffic Safety Administration because of how dangerous this car is to drive on the road.
It is said that you cannot take a vehicle on the road when it has fuel economy and engine problems.
Though this vehicle has the most serious fuel system problem, there are high chances for the fuel tank to be damaged, making the fuel leak from various parts of the vehicle.
This can also make the engine overheat and force drivers to refill their tanks multiple times a day.
It is also important for you to know that this problem can also start a fire from the engine or smoke coming out from under the hood, which can be dangerous on the road since it increases the chances of the vehicle blowing up.
#5 Worst Year: 2017 Audi TT
The 2017 Audi TT is the last model in this list that is also inclined to have many problems at the early stages of usage.
This vehicle has similar issues to the 2016 model but seems more serious that compromises safety standards.
This model has been recalled three times by the National Highway Traffic Safety Administration mainly because of fuel system issues, airbags issues from the frontal driver side, and exterior lights malfunctioning.
The airbags issue cannot be taken lightly because, in an accident, the airbags explode on the frontal side of the driver, which can kill the driver or cause serious injuries to the face and neck as the chest.
The 2017 model also has a fuel leak problem like the 2016 model, which can randomly start a fire.
Besides that, other components like the spark plugs, valve cover gasket, etc., can wear out quickly, which is the main root of engine problems and can damage other components, so they must be fixed immediately.
What Are The Most Common Problems With The Audi TT?
The problems in Audi TT can damage many parts of the car and will require immediate fixing, which can also cost a lot of money.
Here are the major problems you need to know about in the Audi TT.
1. Water Pump
This issue is common in most used Audi TT vehicles.
Although it is said that the water pump has a long lifespan and can last up to 60,000 miles, it tends to wear out before it reaches that mileage.
This is why people had to replace it multiple times, and it is highly recommended to replace it simultaneously with the cambelt.
You also need to check when this item was last replaced and whether or not it works fine in this vehicle before purchasing.
2. Rear Suspension Problems
Another common problem with your Audi TT is the rear suspension failure.
You will be able to identify this problem when you take the vehicle for a drive and hear a knocking sound coming from the front of the vehicle.
This mainly happens because the roll bar bushes are faulty, so you might have to replace this component.
Make sure to change the front wishbones as well as anti-roll bars at the same time so the vehicle can run smoothly again.
3. Faulty Cam Belt
The main reason the cam belt might malfunction is because of a fault in the manufacturing.
Audi recommended that their Audi TT owners replace the cam belt every time after reaching 80,000 miles on the odometer so the vehicle does not get serious damages.
Moreover, it is best to replace it every 60,000 miles, so it does not have an engine. Make sure to check when this part was last replaced.
4. Gearbox Problems
The gearbox is an expensive issue to repair.
You will notice that there is something wrong with the gearbox when you go for a drive, and the movement of the DSG gearbox hesitates a lot.
It will notice vibrations, and the driving will not be smooth. This will indicate that the mechatronic unit is wearing out and needs to be replaced.
This can cost you around $400 or more.
5. Electronic Window Switch Cracking
Another most common issue found in many Audi TT vehicles is with the electronic window switch. Many people have noticed that the switches break easily or are poorly built.
There are also cracks on the windows which can be quite dangerous to drive with as they can break easily.
This is why it is recommended to check every single window carefully to see if the window winds both go up and down.
And if they do not work properly, you have to replace them with new ones.
Related: Audi TT Window Problems: How to Fix Them
Frequently Asked Questions
Q1. Is The Audi TT Expensive To Maintain?
Yes, the Audi TT is an expensive vehicle to maintain. It is said that it can cost you around $9644 for maintenance and repairs for the first ten years of service.
You should also know that this exceeds the average industry cost by $2425 for the luxury convertible vehicles in the market.
Moreover, there is also a 27.72 percent chance that this vehicle will require a valuable repair during its lifetime.
Q2. How Many Miles Can An Audi TT Last?
The Audi TT is likely to last up to 150,000 miles. However, this vehicle has lasted more than 200,000 miles in many cases.
This is according to many people who still own this vehicle. It is a reliable vehicle if you provide regular maintenance and drive responsibly.
Q3. Which Audi TT Has A Timing Chain?
The Audi TT, a 2.0 TFSI, has a timing chain on the engine. It is said that Audi that has been manufactured in the year 2005 or later are likely to come with a timing chain in them.
And if you have a TTS model, they come with a timing belt.
Q4. Is The Audi TT Going Up In Value?
Yes, the Audi TT is known to have the strongest resale percentage in the market.
It has a strong 3-year resale value and is currently on sale at 71%. This is mainly for the 2.0 TDI 170 Quattro. It is worth mentioning that most Audi vehicles hold their value for a long period.
Q5. Will The Audi TT Be A Classic Car?
The Audi TT is known for being authentic, distinguishing modern classic vehicles.
Many people say that now this vehicle is cheap to purchase but comes with incredible materials, excellent ride quality, known to be a durable vehicle, and so much more.
Conclusion
Buying a used Audi TT still certainly would be a great choice for you. It will be fair to agree since you have completed reading about the best and worst years for Audi TT.
Although this is an old vehicle and is likely to have some issues, it is still trusted by many people because of its efficient performance, great interior quality, and powerful components that will surely not malfunction quickly.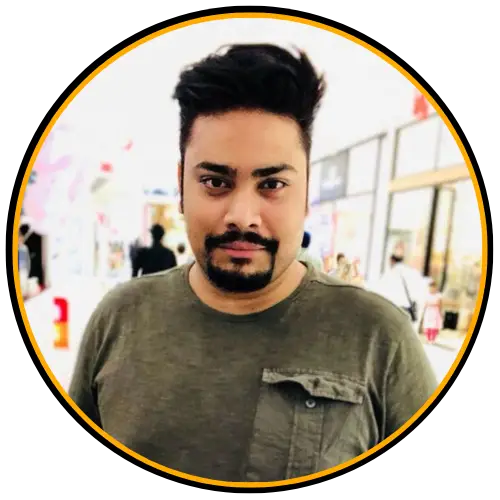 I am Tahir Azam, and I have been writing amazing articles for TaxiHack for as long as I can remember. I know everything that is to know when it comes to automobiles and is always on top of industry news and developments. While I am not an expert by any means, I pride myself on knowing the ins and outs of many different problems and, of course, their solutions. The articles on our website are some of the best and well-researched content that you will find, and I spend countless hours making sure this remains to be true. This is why I ask you to take your time out and read some of my articles, especially if you find a topic that resonates with you or is something you are looking into. This way, you will find the perfect mix of information and tips on your desired topic. Learn more about Tahir.