I have written articles on different powered amps, but never have I written ones classified as pure beefy ones.
Well, that changes now, with this article. I will be checking out some of the best 4000 Watt amp designed for use in vehicles.
These power-hungry beasts will output an insane level of sound. What I can guarantee is that you will never have experienced such a sound before.
I know you must be excited to check out these products. So, without any further ado, let's begin!
7 Top Best 4000-Watt Amplifiers Comparisons
1. Rockville dB14 4000 W Car Amplifier
TOP PICK
Easily beating the competition and arriving in the first spot is a beast of an amplifier.
The manufacturer of this legendary dB14 W Car Amplifier is Rockville. With over 2000 positive ratings, it has garnered a lot of happy buyers.
So, let's see what makes it so good!
One of the first things the brand mentions on its product page is that this amplifier can easily be compared with well-established brands such as Boss and Power Acoustik.
Yes, that's right. The company mentioned these names themselves. So, either they are way overconfident, or the product is just too good. I think the latter is the truth.
One way to find out the true power output of an amplifier is to multiply its fuse rating by 10.
In the case of this dB14 amp, the answer is 1000. This amplifier can output a 1000 Watts R.M.S at 2 ohms. That is very impressive.
That's not all! The manufacturer has also included an Octave crossover which features differential circuitry.
This is great news for people how to want to use the amplifier with a subwoofer.
You also get additional features such as a subsonic filter, a bass equalizer, and a remote for controlling the subwoofer from the dashboard.
All of this adds to the convenience factor of the product. There is also a professional peak limiter which guarantees a distortion-free sound.
This final feature is something I have never heard of before, but it is something very useful.
Some users complained about receiving defective units. These buyers stated that either the amp was faulty on arrival or followed a similar fate in a few weeks of usage.
There can be only one reason for this issue: poor quality control. The company may have sent defective units out to consumers.
PROS
1000WR.M.S output
Octave crossover with differential circuitry
Professional peak limiter for zero distortion
Dashboard control for the subwoofer
Although there is no doubt that Rockville has created a stellar product, it must look into these issues of buyers receiving faulty units.
2. Planet Audio BB4000.1 Big Bang 3 Monoblock Amplifier
You are in for a treat with this second product. Planet Audio is a brand that has constantly been earning the top spot on my articles for quite some time now.
But Rockville came out of the blue and beat it. The second is not bad either. This BB4000.1 Big Bang 3 Monoblock Amplifier has close to 200 ratings.
Now, I know that the number of ratings is 1/10th of the previous one, but that does not mean it is bad. As expected from a Planet Audio product, you can expect stellar performance from it.
This amplifier has an impedance of only 1 ohm. The company states that amplifiers with similar impedance can produce maximum power.
They also claim that amplifiers that can deliver power at such a load are usually meant for use with heavy-duty subwoofers.
The brand does state that the amplifier needs high-quality wires which can transmit the necessary current.
This amp belongs to class D. The numbering system is quite different for electronics, so please don't think that the amplifier has a low grade.
Class D means that this product is highly efficient. You can expect a lesser heat output, thanks to the lower power draw compared to the traditionally accepted class A/B amps.
All Monoblock amps are class D ones. They can output some serious bass. The amplifier also has short protection built-in.
The protection system automatically turns the amplifier on if it gets too hot or an electrical short in the circuit. This ensures that the amp will stay safe, no matter what.
Buyers complained that some of the units burned their subwoofers. This is terrible news. But, fortunately, there was a very small percentage of people who experienced this.
PROS
1-ohm impedance
Class D amplifier
Built-in protection system
Six-year warranty
I know that some of you may avoid this product, but I assure you that the chances of this happening to you are very less. So, you can go ahead and order one for yourself.
3. Hifonics BXX4000.1D Brutus Class D Car Amplifier
Before we get on with the product details, I must state that an underrated product does not mean it's a bad one.
For example, this Hifonics amplifier has only 30 ratings, but most people are impressed with what they received.
I am sure I can convince you, too, that this BXX4000.1D Car Amplifier is a great product.
Hifonics is a brand that has been on all of my amplifier-related articles. Their products are exceptionally good, and thousands of people love them.
For example, this amp uses the company's very own NGSD digital chip, which allows it to provide excellent performance without getting too hot.
The low temperature is possible, thanks to its regulation of power usage. The amp fully utilizes the Ultra-Fi MOSFET outputs.
This ensures that there will be balance and output power at all times. You will get a consistent sound even when there is a load on the amplifier.
The amplifier also has a remote that allows you to control the subwoofer's bass from your fingertips. This makes owning this beastly product very convenient.
The output connections on this amplifier have been nickel-plated. This increases the impact resistance while improving the temperature resistance too.
There is also a protection system built-in which has an indicator light. The indicator light is blue when the amplifier is working without any issues.
On the other hand, if there is a short circuit in the system, the light turns red, indicating a problem.
The molded and angled connection type will help you create a clean cable management setup.
One buyer stated that his respective unit started smoking after a few seconds of powering it on.
This means that the brand sent him a defective unit. This is not done on purpose, but it does state that the factory's quality control is not up to par.
PROS
Ultra-Fi MOSFET outputs
NGSD digital chip for improved efficiency
Wired remote for controlling bass
Built-in protection system with LED indicators
Although there was only one upset buyer, in this case, chances are there will be more when more people are starting to buy it.
Hifonics must improve its quality control to contain the issue.
4. Massive Audio E4 Monoblock Car Amplifier
Well, if you are looking to go rogue and try out a product from a brand that is not on the radar, I have got just the thing for you.
Arriving in fourth place, with over 40 ratings, is this E4 Monoblock Car Amplifier by Massive Audio.
Other brands should learn something from this one when they try to name their products. A simple model number is easy to remember and can be rarely mistyped.
The chances are that you are reading or hearing about this brand for the first time. This is because the company is an extremely underrated one. But it makes great products.
This amplifier is available in different wattages, varying from 1600 Watts to 4000 Watts. We will be focusing on the latter for the sake of this article.
Moreover, the company claims that this product gives the best competition to all other car amplifiers on the market. That is a pretty bold claim! The amplifier does support that claim.
You are getting excellent performance which has little to no distortion. The amplifier also works at high efficiency by consuming less power.
The double-sided PCB ensures you are getting a high-quality amp that has been designed without cutting any corners.
One of the best features of this amp is the Auto Power On one. The amplifier will turn on automatically when the source audio device is turned on.
This makes owning this product a bit more convenient. The built-in OEM line converters use the RCA input to directly connect to a speaker signal, whose voltage can be as high as 10V.
Apart from the product having fewer ratings, there are definitely unhappy buyers.
Although they did not leave feedback, they did rate the product out of five. This makes buying this amplifier a bit of a risk.
PROS
Little to no distortion
Double-sided PCB
Auto Power On feature
Highly efficient
Unless more people buy this amp and leave long-term feedback, you can never be sure if the amplifier is safe to buy.
There were satisfied buyers, but the amp needs more buyers to make sure if it is a risk to buy.
5. Lanzar OPTI4000D Monoblock Amplifier
Taking up the fifth spot is a product from another undervalued brand.
Lanzar is a manufacturer not known by many. But it makes high-quality amplifiers which you will surely love.
This OPTI4000D Monoblock Amplifier has only eight ratings, but those eight buyers were very content with what they received.
Let's see what it has to offer!
The amplifier uses a MOSFET power supply.
Now, why is this important?
Well, the transistors in the amplifier are able to switch from a conductive state to a nonconductive one almost instantly.
This means that you will not only be getting better quality sound but also improved efficiency.
The manufacturer has also included a remote which allows you to alter the bass from your fingertips. This makes the amplifier super convenient to own.
That's not all! There are even more features that will change your mindset towards the product.
The amplifier has a built-in protection system. The system also has LEDs which indicate the problem with the amplifier.
If the LED is green, then the amplifier is working normally. If the indicator becomes red, it means that the protect mode has been enabled.
The LED indicates that there has been a short circuit somewhere in the system.
There is also a variable bass option in this amplifier. You can amplify the bass by up to 18dB. I find that very impressive.
On most of the amplifiers I have checked out, they never provided a bass boost of more than 12dB. So, the fact that Lanzar added this option means that it knows how to please consumers.
The product has very few ratings. Although the brand states the product is great, which it probably is, there can be no confirmation until there are more buyers of the product.
PROS
MOSFET power supply
Remote for controlling bass
Protection system with indicators
Up to 18 dB bass boost
This Lanzar product is a great one, at least on paper. Chances are it will be a brilliant product.
But it is still a risk to buy, considering the history of car amplifier manufacturers and their quality control.
6. SoundQubed Q1-4500.1 Class D Car Amplifier
Judging by the number of ratings of some products and the fact that I haven't seen big brands selling such a heavy-duty amplifier, it looks like there is a very small market for such products.
For example, take a look at the Q1-4500.1 Class D Car Amplifier from the Brand SoundQubed. The brand is an unknown one, plus the amp has only five ratings.
Let's inspect this product and see if it is worth buying!
This amplifier is the most powerful one made by the brand. So, you can expect some extra care going into its design. Some of you may have noticed that this amplifier is not a 4000 Watt one.
It is a tad more powerful, with it clocking at 4500 Watt. When I read the feature list of this amplifier, I made sure to include it in this article.
The manufacturer has implemented many features that will make this amplifier extremely convenient to use.
Let's talk about the low pass filter!
With its range going from 20 Hz to 200 Hz, it can easily remove the high frequencies which are not required by the subwoofer.
This ensures that the subwoofer will work efficiently, and you will get the bass you want.
The manufacturer has also added a protection system to this amplifier. Because it is such a powerful product, it gets hot quite quickly.
And, as you may know, high temperatures shorten the lifespan of any electronic by a huge margin.
Well, the protection system will turn the amplifier off if the temperature exceeds a certain threshold. There is also overvoltage protection.
With only five ratings, this amplifier is clearly a risk to buy.
I request that if you choose to buy one, and then leave a rating about the product. It may help future buyers if they are considering buying this product.
PROS
Low pass filter ranging from 20 to 200 Hz
Protection system
Low resonance
If you are willing to take a risk and buy this amplifier, then chances are you will be pleasantly surprised with what you will receive.
7. American Bass PH Car Audio Amplifier
Finally, arriving in the seventh and final place is this PH Car Audio Amplifier from the Brand American Bass. The manufacturer is yet another new one and shows a lot of potentials.
So, let's see what this final product can do!
This full-range amplifier can output excellent quality sound. Full range means that the amp will output all frequencies to all speakers at the same time.
This means that you will get the full range of the songs you listen to. This four-channel amplifier can output a whopping 1000 Watts R.M.S. That is actually very impressive.
Let's talk durability. Although amps don't need to be that durable, American Bass has made sure that their product will not cause any issues for you.
The durable metal housing ensures that the amp will stay intact through thick and thin. The metal design also allows for more efficient heat transfer.
As you all must know, metal is the best conductor of them all. You can be sure that the amp will remain cool most of the time.
Because this is a Monoblock amplifier, it is also a class Done. I explained before that class D amps are famous because of their efficiency and power consumption.
They work at low temperatures, which means you will get a consistent sound output at all times.
Buyers had two complaints about this amplifier. One is the absence of a brass knob. This is a feature found in most amps.
One user complained that the amp started to overheat after a few months of usage.
PROS
Class D amp
Extremely durable
Full range amplifier
Although American Bass has designed a decent sub, them omitting the bass knob is quite a serious matter. I would advise that you check out the other products in this article.
Frequently Asked Questions
Q1. How Much Does A Planet Audio 4000 Watt Amp Cost?
So, the only reason this question is being asked is that the product is out of stock on almost all websites.
On Amazon, they remove the price tag when there is no product in stock. So, buyers get really curious about the price of the product they are willing to buy.
Well, the price of this amplifier is around $260. You may be able to get it cheaper elsewhere, but it is always recommended to buy from trusted places.
To be honest, $260 is a great price for something like this. It packs a punch, and you will definitely love it.
Q2. Is My Amplifier In Protection Mode? What Do I Do?
The only reason for an amplifier to go into protect mode is if there was a short circuit or if there is over or under voltage.
In cases like this, the amplifier enters a protect mode which shuts off all of the inputs and outputs. It cannot automatically revert itself back.
So what can be done?
I will be listing the steps:
Make sure the amplifier is turned on.
Pop open the trunk and unscrew the terminals and the remote.
Remove the amp's wires.
Wait for 30 seconds and plug all wires back in.
And that is it. If the amp goes into protect mode again, then you have a serious problem. Either the amp is faulty, or your wiring is. You need to get that checked as soon as possible.
Conclusion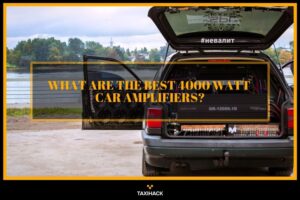 Although it is not a very challenging task to find amps with smaller wattages, 4000 Watt is basically entering the extreme arena.
So, in order to save you hours of searching for the best 4000 Watt amp, you can go ahead and pick one from this article.
If you want me to choose one amplifier as my recommendation, then I will definitely recommend that you buy the Rockville dB14 4000 W Car Amplifier.
The amp not only has the highest number of ratings but has excellent features. If you have some questions, then I hope that the following buying guide may help alleviate some of them.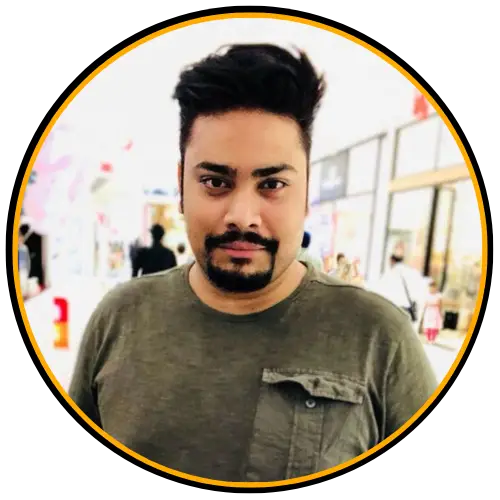 I am Tahir Azam, and I have been writing amazing articles for TaxiHack for as long as I can remember. I know everything that is to know when it comes to automobiles and is always on top of industry news and developments. While I am not an expert by any means, I pride myself on knowing the ins and outs of many different problems and, of course, their solutions. The articles on our website are some of the best and well-researched content that you will find, and I spend countless hours making sure this remains to be true. This is why I ask you to take your time out and read some of my articles, especially if you find a topic that resonates with you or is something you are looking into. This way, you will find the perfect mix of information and tips on your desired topic. Learn more about Tahir.