Before we start with this article, I must congratulate you. The fact that you are thinking about buying a new amplifier for your vehicle is a pretty great decision.
Whether you are a car enthusiast or not, you must know that the stock speaker setup on pretty much all vehicles is pretty bland.
Only an amplifier can breathe some new life into the songs you listen to.
There are various powered amps on the market, but today we will be focusing on the best 1000 watt amp available for you to buy on the market.
I have even included an FAQ at the end of the article for your confusion. So, without any further ado, let's begin!
7 Top Rated 1000-Watt Amplifiers Comparisons
1. Planet Audio AC1000.2 Car Amplifier
TOP PICK
Easily taking up the first spot is this AC1000.2 Car Amplifier by Planet Audio.
I have taken a look at its products before, and they know how to make good amplifiers. The company has earned decent positions on my articles before. But seeing is believing.
Let's see what this car amplifier has to offer!
First of all, this is a full-range amplifier. What this means is that you can not only connect speakers to it but can connect a subwoofer too.
The Variable Low and High Pass Crossover allow you to customize the sound to your liking.
This means that you have complete control over the signal output. This is a welcome addition which most of you will surely love.
There is also a connected remote which allows you to control the subwoofer remotely. You don't have to worry about tinkering with small buttons.
The remote allows you to customize the sound to your liking. You can adjust the bass and the output, making it an excellent choice for people looking for a convenient product.
The MOSFET power supply allows the amplifier to switch from conduction to non-conduction mode almost instantly.
This increases the sound output and quality while reducing the distortion too. The improved efficiency is a highly undervalued feature.
Another great feature built into this amplifier is its short protection.
The amplifier will shut down almost instantly if it gets too hot or if the speakers connected to it have a short circuit. This ensures that the product will be safe from damage.
Some buyers complained that their units stopped working after a few months. So, either the units were faulty, or the protection system was.
Regardless, Planet Audio must look into these issues.
PROS
Full range amplifier
Wired remote for controlling the subwoofer
MOSFET power supply forimproved efficiency
Short protection built-in
The brand has made a great product; there is no doubt about that.
If only it would look into and solve these issues related to units failing, it will be a no-questions-asked recommendation for all of you.
2. Pioneer GM-A6704 Bridgeable Car Amplifier
If there is any brand that knows how to make stellar quality audio products; that is Pioneer. The company has a huge name in the audio market.
From heavy-duty amplifiers to speakers, its products always take the world by storm. Even I am using a vintage Pioneer amplifier at home.
It just sounds incredible! So, you can expect this GM-A6704 Bridgeable Car Amplifier to be extremely good.
Let's take a closer look and see what it has to offer!
This amplifier is part of the company's GM series. This series has been designed to stand out from the crowd.
This series aims to push new boundaries and provide you with features you won't find in other products.
Let's talk about sound customizability!
The built-in High Pass Filter allows you to adjust the signal's frequency from 40 Hz to 500 Hz. This is a great flexibility at your fingertips.
You can set the subwoofer's frequency to your liking and ensure the sound of the song you listen to will be as you want it.
The brand has also included a bass boost option. The bass amount can be varied from 0 to 12 dB. Such again means that no song will ever sound too flat to you.
The best feature of this amplifier is the Automatic Signal Sensing and Turn-On option. The amplifier will detect and select the proper input signal mode.
Plus, the amplifier turns on automatically whenever the receiver is turned on. This is a small but useful addition that makes operating the amplifier much easier.
Buyers reported that the amplifier started to overheat.
The system has no automatic shut down feature, meaning it would continue to work at those dangerously high temperatures.
This is a design flaw that must be kept in mind if you want to purchase this product.
PROS
High Pass Filter for customizability
Automatic signal sensing
Part of the latest and greatest GM series
Up to 12 dB bass boost
Although Pioneer has created a fantastic product that is great in all directions, the overheating issue is a serious one and must be fixed by the brand in newer models.
The high temperature significantly reduces the lifespan of the product.
3. Infinity REF-704A 4-Channel Amplifier
Life sometimes works in mysterious ways.
Can you guess which speakers are paired with my amplifier?
Those speakers belong to Infinity. The brand is a beast when it comes to making high-quality audio products.
Before we even get into the details of this amplifier, let me tell you that this REF-704A 4-Channel Amplifier is an excellent product. You don't have to take me at my word.
Let's check and see what makes this Infinity product so good!
The first thing I want to talk to you about is the amplifier's design. Any other design on the market is just incomparable with this one.
The sleek and elegant design will definitely catch anyone's eye. It most probably looks better in person. They also state, on their product page, that this is a marine amplifier.
What this means is that it is not only a high-performing product but is also completely weather resistant.
Now, most of you don't need the protection because the amp will most probably be stored in a dry place. Regardless, it is a feature that you will surely appreciate.
Being a brand like Infinity, they always have their own take on some features.
Do you know what ADAS is?
Well, it stands for advanced driver assistance system.
This amplifier lets you keep this extremely important system so you can hear the important messages such as lane departure and other warnings.
This is an extremely important feature that is not even discussed by other brands. Moreover, the company also offers a 2-month money-back guarantee with this product.
This completely eliminates all risks of buying from the brand. You can test it out all you want and then return the item for a full refund. You do have to pay the shipping cost too.
Buyers had the same exact issue of them receiving faulty products.
Users stated that the amplifier either shorted out or started to lose power slowly. This looks like a power supply issue. Infinity must solve it at the earliest.
PROS
Weather-resistant
Beautiful sleek design
Do not disable the ADAS system
2-month money-back guarantee
Apart from the company sending faulty units to two or three people, there were no other complaints and issues by other buyers.
4. JL Audio JX1000/1D Car Amplifier
Coming In a not-so-distant fourth place is another product from a regarded brand. This JX1000/1D Car Amplifier has over 200 positive ratings and is popular among users.
Let's inspect this amplifier a bit further and see what it is that makes it good!
JL Audio has managed to create a very decent product. Although it is incomparable to products from brands like Pioneer and Infinity, this amplifier is still perfect for most people.
With the compact design of this amplifier, combined with the Class D circuitry, you are getting a durable and long-lasting amplifier.
The brand's use of a MOSFET power supply means that that the amplifier will work flawlessly, even with the extreme loads from the subwoofer.
This is done while retaining sound quality. This amplifier has been targeted specifically for use with subwoofers.
Because of that, it has a low-pass filter which has a cut-off frequency range from 50 to a whopping 200 Hz.
The bass boost can go up to 45 Hz or 12db. The company also gives you the option to buy a remote control for easily adjusting the sound level.
Apart from that, the hi-level inputs and low-level RCA inputs are included in the package. This makes it easier for the amplifier to be connected to different receivers.
All of this proves one point: the brand knows how to give you true flexibility and also how to keep you satisfied.
You can customize the sound to your liking, which is a feature not found in many amplifiers on the market.
Buyers had two complaints about this amplifier. The product was either faulty on arrival or in a few weeks of usage, and the sound quality of some units was not up to par.
This is unacceptable and must be looked into by JL Audio immediately.
PROS
Class D circuitry
MOSFET power supply
Low-pass filter
Customize sound to your liking
CONS
Defective units sent
The poor sound quality in some units
I understand that there may be some faulty units that may have reached the users, but the reduced sound quality is completely unacceptable.
The company must solve it as soon as it is possible.
5. Rockford Fosgate P1000X1BD Mono Amplifier
Taking up the fifth spot is the only product on this article that has received a solid five-star rating.
You may be wondering that why did this brand not earn the first place?
Well, let me explain. The visual five-star rating shown on web pages does not always mean all users are content.
If the negative ratings are so small when compared to the positive ones, then they are omitted. Plus, I have never heard of the brand before. This is not necessarily a bad thing.
But let's inspect this P1000X1BD Mono Amplifier to make sure it performs up to par!
This amplifier is optimized for use with subwoofers only. It has a mono output.
Some of you may find this a deal-breaker, so I would suggest that you check out the six other products in this article.
The manufacturer has implemented its very own BD technology, which allows the amp to output higher bass while keeping the amperage low.
This efficiency makes sure that the battery will not be on full load at all times. The input mechanism on this amplifier is the good old RCA.
It is perhaps one of the most reliable and high-quality connection inputs on the market. The RCA input can accept both low-level and high-level audio signals.
You don't even need a signal converter to do this. The RCA ports can also be used for high-quality pass-through.
You can connect as many accessories as possible and won't have to worry about delay or quality loss.
There were three very upset buyers. Two of them had the common issue of the amplifier not turning on at all.
One buyer, on the other hand, expressed his disappointment because he received a used unit instead of a new one. This is completely unacceptable.
PROS
Class BD technology
Greater efficiency
RCA input
No converter needed
CONS
Faulty units sent
Used item sent
Apart from these two problems, the product has no faults. You can buy it with complete peace of mind and won't have to worry about anything.
I have not heard about the brand Rockford before, but I will definitely not forget its name now.
6. Rockford Fosgate Punch P1000X5 5 Channel Amplifier
It looks like we are not done with the brand just yet. Earning the sixth spot and the second consecutive position is this P1000X5 5 Channel Amplifier by Rockford.
With over 150 positive ratings, it is another popular option among consumers. The first thing the company mentions about this product is its efficiency.
It states that this 5-channel amplifier is capable of running your entire speaker setup, all while keeping the load on the battery low. That is very impressive.
This means that you can utilize the 1000 W of RMS power and not worry about your vehicle battery running out on you.
Even if you are using a dedicated subwoofer, the amplifier can handle it. The input method on this amplifier is the same as the previous one.
The company uses reliable RCA input. It can accept low-level and high-level inputs at the same time. There is no converter required to process those signals.
One of the best and most useful features of this amplifier is its tri-stage protection system.
The system will protect the amplifier from high temperatures, over-current, and short circuits. This makes sure that the amplifier will remain undamaged, no matter what happens.
Another great offering of this amplifier is its one-year warranty. A warranty with an amplifier is a rare thing to see.
But the warranty is only valid if you buy from an official reseller for the brand.
This means that you can buy the product with complete peace of mind and won't have to worry about any manufacturing faults.
If there are any, the brand will provide you with a free-of-cost replacement.
There is a reason this amp is on the lower end of this list.
Buyers listed various issues with it. Some complained about it overheating, while others expressed their disappointment when their units failed after some time.
Some buyers also received units full of scratches.
PROS
Efficient power draw
RCA input
Tri-stage protection system
One year warranty
CONS
Overheating issues
Units dying after a few months of usage
Used units sent
It looks like Rockford has a serious issue with this amplifier. The fact that they are sending used and overheating units to consumers is just unacceptable.
7. Pyramid Arctic Series Dual Channel Amplifier
For this last position, I searched the internet for a brand that is off the radar.
After going through countless listings, I finally chose this PB717X Amplifier by the Brand Pyramid. Yes, that is the name of the brand, just Pyramid.
Let's see if it is good!
It must be noted that although this amp earned the last place on this list, it is definitely not the least.
This amp has a lot of ratings. The number has crossed 800, making it one of the most bought products in this article.
But that definitely does not mean that it is better. But the 1000 W output from this amplifier will surely boost the output of your sound system.
You will find all the goodies you can expect from a decent amplifier. There is a variable crossover for subwoofers, allowing you to control the frequency of the signal.
This customizability is welcome by almost anyone. The silver-plated RCA ports completely eliminate signal loss.
This means that you will listen to the sound from your AV receiver in full quality. The plating also ensures that there will be no corrosion, which is beneficial for you in the long run.
Moreover, the MOSFET power supply allows you to get a distortion-free signal. This is an extremely important and rare addition.
The power supply design makes sure that you will get a high-quality sound that will not have any extra noise.
Buyers had two recurring issues with this amplifier.
They expressed their disappointment that the amplifier overheated and shut down or just stopped working after a few months of usage.
This is a very common problem, as seen by many products in this article.
PROS
MOSFET power supply for no distortions
Variable crossover
Silver-plated RCA ports
CONS
Overheating issue
May die prematurely
If Pyramid really wants to make a dent and become a reliable brand, it should fix these overheating and failing issues. Other than that, the product itself is great.
Frequently Asked Questions
Q1. Will A 1000-Watt Amp Drain My Battery?
Fortunately for you, it will not. A 1000 W is nothing for a battery.
It can handle every single request of the amplifier completely, and you won't have to worry about it draining after a few hours.
But it is recommended that you install a capacitor alongside it.
Q2. How Many Amps Does A 1000 Watt Amplifier Draw?
This is rather a simple question. I will explain to you how you can calculate it too.
The normal voltage of an amplifier is 120 Volts. The formula for calculating the amperage is to divide the voltage by the power of the amplifier.
The value is 8.33 amps. This can be done for any amplifier or basically any power-consuming object.
Q3. Should Speaker Wattage Be Higher Than The Amplifier's Output?
Now, this is a great question. It is also the most important one out of the bunch. Yes, the speaker wattage should be equal to or higher than the power output of an amplifier.
If it is smaller, then you risk overdriving the speakers, which will affect its lifespan and audio output quality.
A larger speaker, on the other hand, will utilize the amplifier's complete power output.
Q4. Which Brand Is The Best One For Buying Car Amplifiers?
Honestly, I would recommend anyone brand from the list above. Each and every single one of these seven brands is known for its high-quality audio products.
But the most popular brand out of them all is Pioneer. Their audio products and the experience in the segment are straight-up unmatched.
The same can be said for Infinity. Regardless, you can choose any one brand from the list above, and you will be more than content with what you receive.
Conclusion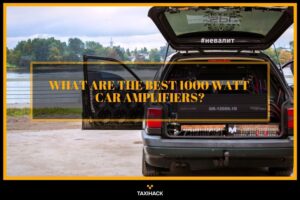 Choosing the right type of amplifier for your vehicle can be a daunting task.
You have to avoid falsely advertised products and also make sure the brand you buy from is trusted.
Well, I did that task for you!
Every single one of these products is from brands that are highly regarded throughout the world.
If I have to choose one, then I would definitely select the Planet Audio Car Amplifier as my go-to recommendation as to the top 1000 watt amp.
Apart from the brand sending very few faulty units, you don't have anything to worry about. I have also written a short FAQ that will help alleviate some of your questions and queries.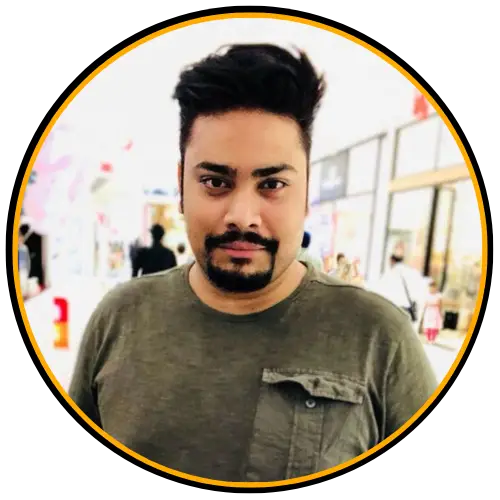 I am Tahir Azam, and I have been writing amazing articles for TaxiHack for as long as I can remember. I know everything that is to know when it comes to automobiles and is always on top of industry news and developments. While I am not an expert by any means, I pride myself on knowing the ins and outs of many different problems and, of course, their solutions. The articles on our website are some of the best and well-researched content that you will find, and I spend countless hours making sure this remains to be true. This is why I ask you to take your time out and read some of my articles, especially if you find a topic that resonates with you or is something you are looking into. This way, you will find the perfect mix of information and tips on your desired topic. Learn more about Tahir.