Zenos Cars is a British automobile manufacturer creating fast, fun, and affordable sports cars.
The Zenos Company sells and manufactures three models of their E10 car models at its headquarters in Wymondham, Norfolk.
In 2017, Zenos Cars announced they would be going into administration, which caused some of their employees to lose jobs.
However, in March of that year, a consortium acquired the assets and continued operations.
Background Of What Happened To Zenos Cars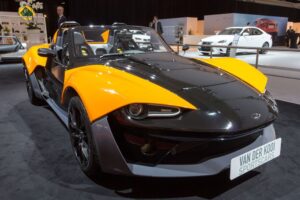 The Beginning
After working together for years, Mark Edwards and Ansar Ali decided to start their own business in 2012.
They found success when they started Norfolk Automotive Company.
According to the two entrepreneurs, a lightweight, contemporary, and affordable sports car would fill a niche in the market.
The company had to consider what was reasonable for them and their potential consumers before they could create the Zenos E10 series of sports cars.
This led the two to discuss whether or not developing new technology at this range would be financially feasible.
The Development/Production
Zenos held driving days when it developed its first models to ensure customers were comfortable and engaged.
Carbonite's Operations Director Matt Windle joined the company in early October 2015. A former lead engineer at Tesla, he brought a wealth of production experience to the company.
Before that, he worked as Chief Engineer, Body for Caterham Technologies and Innovation (CTI). Previous positions include those at Nissan, Lotus Cars, Daewoo, and Volvo.
Before the company could plan out their first product series, which would become known as E10s, they needed to think about how much of an investment (in time and money) they were prepared to risk on this possible endeavor.
The Administration
In January 2017, after a series of canceled export orders, the management placed the Zenos company into administration.
According to its administrators, Begbies Traynor LLP was open to hearing from anyone who was interested in salvaging the company.
An Alan Lubinsky-led consortium purchased its assets and company in March of 2017.
Models Of Zenos Cars Currently On The Market
Zenos E10
Designed for an exhilarating yet affordable thrill, the Zenos E10 will leave you feeling satisfied with its powerful engine.
It's stylish and dependable, going from zero to sixty miles per hour in just four point five seconds.
But driving the E10 is more than just accelerating at top speeds; when you start turning corners, it becomes much more fun.
With ample grip and sporty suspension, it's hard not to appreciate the Zenos' E10 handling.
Thanks to its rigid backbone and sophisticated suspension system, you'll want to spend just as much time behind the wheel as you do away from it.
Carbon fiber, which is both strong and lightweight, makes up this car's cabin. Body panels can withstand minor scratches or bumps, reducing costly repairs.
Zenos E10 S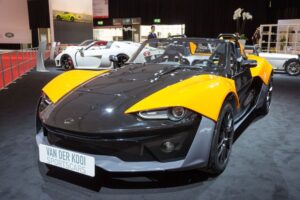 Zenos E10 S cars have proven that weight can be reduced to improve performance.
With only 725 kg to push around, that means 0-60 mph in as little as 4.0 seconds.
The turbocharged 2.0-liter fuel-efficient engine produces 250 horsepower and 400 Nm torque at all times, though the rev range is expanded throughout the rev range.
The Zenos E10 S is a lightweight car with a carbon fiber skinned thermoset cabin bonded to an aluminum spine.
A British factory hand-assembles each product after it has been designed, manufactured, and developed. In addition to being sleek and small, the Zenos E10 S is also spacious.
One of the two screens inside the vehicle's dashboard allows passengers to experience every adrenaline rush fully as it sits behind the steering wheel.
Due to its dual wishbone suspension, this car provides a supple ride. Even long drives will make you feel energetic instead of exhausted when you reach your destination.
Zenos E10 R
The Zenos E10 R is the fastest, most focused, and most thrilling model in the range of speedsters.
Moreover, it has a 2.3 liter turbocharged EcoBoost engine for an astonishingly fast acceleration time– 0-60 mph in approximately 3.0 seconds due to 350 bhp and 475 Nm torque.
Weighing only 700 kgs dry weight makes it one of the lightest cars available on the market. The E10 R is pure Zenos right down to its core.
This open-mindedness has made it one of the more affordable cars for enthusiasts, who can buy a 500 bhp/tonne machine without worrying about costly fixes.
With such an open design, maintenance and repair work will be much easier.
The Zenos E10 R has many unique specifications that make it one of the best all-around sports cars.
Cutting-edge technology in every part of the car significantly increases performance with reduced weight.
For example, the car's chassis – constructed out of carbon composite and aluminum- reduces weight by almost 10 kg while also increasing grip and control.
This sports car has a lot going on, from its groundbreaking design to the smooth ride and smoother engine.
However, what sets this vehicle apart from other cars is how much joy it brings to those who drive it.
What Makes Zenos Cars Unique?
Even though Zenos Cars is a comparatively new company, they have immense experience at what they do.
This has allowed them to innovate without restraint or hesitation and work in entirely new ways.
Zenos Cars are unique in their groundbreaking concepts, innovative architecture, extensive development, and cheap ownership costs.
The company strives to make driving accessible for all who want it – they offer a wide range of pedals and seat adjustments to suit everyone.
They have also designed the Twin LCD screen with passengers in mind, making them feel more involved in the whole experience.
The E10 Program includes over 50,000 miles of durable tests to ensure driver and passenger comfort.
Involving their customers in the process ensured customer satisfaction with the product.
The customizable hybrid chassis built for E10 ensures high quality while simultaneously being both lightweight and sturdy – an excellent start for the project.
Furthermore, a quality cabin encased with recycled carbon fiber increases its structural integrity without increasing cost, which is essential to economic feasibility.
The company offers a wide range of Zenos E10, E10 S, and E10 R configurations, including performance and comfort features.
As a result, you can customize your vehicle to fit your specific requirements. Additionally, there will be less damage to the front springs and inboard dampers.
Moreover, replaceable body panels can take small impacts without permanent damage.
If you're someone who likes going to the race track – an optional track warranty gives you peace of mind from racing accidents.
Final Thoughts
Its factory is located in Wymondham, Norfolk, where Zenos Cars operates.
In January 2015, Zenos E10 and Zenos E10 S went into production. Shortly after the Zenos E10 R was released in November 2015, production began.
September 2016 marked the completion of the company's 100th Zeno automobile. It was custom-made and painted in a Soul Red color.
A year after the company was put into administration, it ceased production in the UK. However, its engineering center remains at its original location in Norfolk, England.
Several countries sell Zenos sports cars, including the UK, France, USA, Belgium, The Netherlands, China, Japan, Hong Kong, and Italy.
Zenos exports half of its production to other countries outside the UK.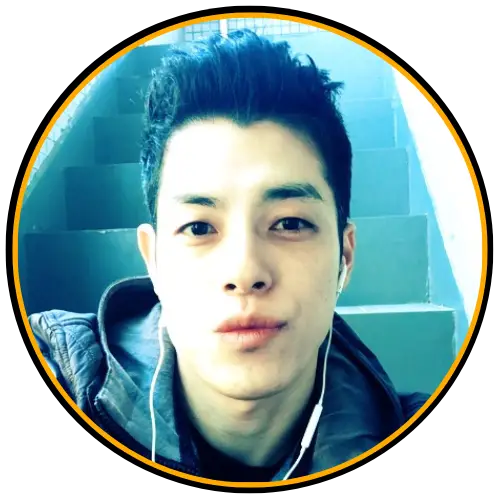 My name is Yusuke Kohara, and I am a passionate SEO expert. I am also the founder of TaxiHack alongside my business partner, Tahir Azam. Our journey began in late 2020 after I escaped the clutches of a despised job in Osaka. Determined to excel, I embraced full-time blogging and directed all my attention toward the growth and development of our site. At TaxiHack, our primary objective is to establish ourselves as the most esteemed automotive media platform, acknowledged by enthusiasts worldwide. We strive to surpass competitors by delivering exceptional content that goes above and beyond. But our mission extends beyond personal success. Recognizing the dominance of large car dealerships, insurance agencies, and rental companies in the online automotive space, we became advocates for smaller businesses and independent automotive web publishers. We firmly believe that with a strategic approach, even modest companies like ours can generate substantial traffic while maintaining a sustainable livelihood. Learn more about Yusuke.