Volkswagen is one of the biggest vehicle conglomerates around.
With brands like Audi and Lamborghini under its belt, you can automatically expect its engines to be of stellar quality, and the 1.8 Turbo engine is on that line up too.
But things are not all positive for the Turbo engine. After use, buyers found out that the engine had some drawbacks.
Let me outline some of the VW 1.8 Turbo engine problems:
Failure Of The Ignition Coil Pack
Faulty Water Pump
A Build-Up Of Oil Sludge
Unresponsive Coolant Sensor
As you may have observed, every single one of these problems will hinder you from driving, and they are to be taken seriously.
This article will focus on all four of these and discuss the best way to get them fixed. So, without any further ado, let's get straight into it!
The 4 Most Common VW 1.8 Turbo Problems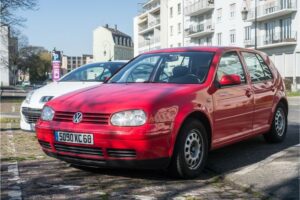 Our focus will now be solely on the four problems is listed in the introduction.
We will be discussing them turn by turn, and I will be covering everything you need to know about them.
1. Failure Of The Ignition Coil Pack
Function
First of all, let's discuss the function of the ignition coil pack. It is the collection of all of the ignition coils in an engine.
These coils use the battery's electricity to generate power which allows cylinders to fire.
Without a properly functioning pack, you can expect to run into various issues, which I will be discussing below.
The Issue
I can assure you that this does not happen due to a flaw in the engine's design.
An ignition coil is becoming faulty due to wear and tear, something that happens to all vehicles at a point unless they are replaced on time.
So, if you are running your vehicle at stock settings, you will have to go through the frustration once or twice.
Symptoms And Replacement
When an ignition coil runs badly, the VW 1.8t engine will not be able to work properly.
Some symptoms confirm the presence of the issue:
Unexpected misfires.
Engine rough idling.
It takes a few tries to turn the engine on.
Check engine light turns on.
Overall dip in performance.
As you can see, these issues and symptoms cannot be missed. Other underlying issues can cause them, but the chances are that the coils have gone bad.
So, what to do now?
The only thing you can do is get all of the coils of the vehicle replaced. It is not recommended to get some replaced as old and new parts may give you unreliable performance.
The process is relatively easy, so you can do it from the comfort of your home, giving you have the required tools.
2. Faulty Water Pump
Now, this problem is something that is seen very commonly on the Ford engine. So, I was surprised while researching that Volkswagen engines also tend to get a faulty water pump.
The pump has the function of transporting coolant from the radiator and into the engine, and this makes sure that the temperature is in optimum conditions at all times.
The Issue
Well, there is more than one reason which can cause the pump to stop functioning:
Normal wear and tear.
Breaking of the impeller.
These small failures can cause many issues with the VW 1.8 Turbo engine.
Failure of the pump due to normal wear and tear is very common as it is not designed to last forever, and the pump has been designed to last no more than 100000 miles.
On the other hand, the impeller is something that should have been built with a more durable material than plastic.
Symptoms
Fortunately, some symptoms allow you to catch the problem early.
Some of them are:
Overheating of the engine.
Visible coolant leak.
Engine producing steam.
Water pump producing sounds.
All of these symptoms confirm that the cooling system of the vehicle has a fault. It is normally the water pump, but it can be caused due to other reasons too.
Replacement
The water pump can only be replaced, and there are no repair options as it already has a short lifespan.
It is recommended to get the timing belts changed too, and you need to visit a mechanic for that.
But in getting only the pump changed, you can perform the job yourself, and it is easy and can be done within one hour.
3. A Build-Up Of Oil Sludge
The next problem on this list is one that was complained about by many Volkswagen Turbo engine owners.
They reported that the engine produced a lot of sludge, which caused many issues and affected their driving experience.
Why It Happens
So, why is there so much sludge build-up in the engine?
The reason for this is that the engine has a low oil capacity. As there is not enough capacity, oil starts to settle in tracts and causes issues that may decrease engine life severely.
A moist and heated up environment aids the formation of sludge. You guessed it; any engine checks both of these boxes.
So, these thick deposits can collect anywhere, hindering the engine from performing to its full ability.
Other reasons for there to be a build-up are:
Using incorrect oil.
Change oil after too much time.
As you can see, maintenance is something that all Volkswagen engines require.
It needs to be made sure that they are kept in pristine conditions at all times, and only the highest quality of the oil is used.
Confirming The Problem
There are many ways you can confirm that the engine has a deposit issue.
Some of them are:
Drop-in oil pressure.
Low oil indicator turning on.
Oil drains slowly when changing.
The filter is clogged with grease.
The Manufacturer's Response
I have some good news. The manufacturer acknowledged the existence of this issue, and that is why, in 2004, it issued an extended warranty for all people who were facing it.
You should take a note of your VIN and confirm with the company directly. If not, then you can expect to pay anywhere around $700 for getting the engine cleaned.
4. Unresponsive Coolant Sensor
We have finally arrived at the last problem of this list.
In this problem, we will explore the coolant sensor being unresponsive, which is something quite unusual in something from a company like Volkswagen.
Function
The sensor has one role, to measure the temperature of the coolant which is coursing through the engine. It allows the ECU to calculate how much heat is being produced by the engine.
Why Does It Stop Working?
Now, this is a good question!
Many users asked about the reason for this failure. Just like the first problem, I can assure you that this is caused by wear and tear on the sensor rather than a fault coming from the factory.
The wear and tear are accelerated due to the high engine temperature.
When the sensor goes bad, the ECU calculations can get messed up, resulting in poor engine performance as it may rely on this reading for the fuel timing.
Symptoms And Repair
So, what can you do to make fix the sensor?
First of all, you need to ensure that it is indeed the sensor that is faulty.
This can be observed by looking for the following symptoms:
Overheating of the engine.
Turning on the check engine light.
The engine temperature reading on the dashboard is off.
The engine performance takes a dip.
Most of these symptoms can be caused due to other issues, but if the temperature reading is bad, the sensor has likely become faulty.
You have to get the sensor replaced, and it can be done yourself as it is in an easy-to-reach location.
What Is The Volkswagen 1.8 Turbo Engine?
The Volkswagen Turbo engine is almost twenty years old at this point.
Unveiled in 1993, this engine was used until 2005. The manufacturer unveiled two versions of the engine, the EA113, and the EA287.
As the name suggests, this engine comes with a turbocharger preinstalled. This allows it to gain all the HP it can get.
With it maxing out at 236, most people will be more than pleased with the engine performance.
The engine is often compared to the T30 by Garrett, and it has pleased a lot of customers throughout its lifetime.
Is The Volkswagen 1.8 Turbo Engine Reliable?
Many of you may have been waiting for this question. Well, I have some fantastic news for you. The engine is excellent and is extremely reliable.
Users have been able to push the 200000-mile mark with this engine under the hood of their vehicles.
Although it is less than the 300000 miles that some engines reach, this mile range is still plenty for most people.
As you may have seen from the article above, if you keep the engine maintained at all times, the chances are that you won't have to worry about them.
What Cars Use The Volkswagen 1.8 Turbo Engine?
The manufacturer has utilized this engine for many vehicles. There are a total of 20 cars that had this engine under the hood. Let's take a look at them.
The Volkswagen Golf MK4 and the Polo MK4 were vehicles that did not look like much but had an amazing performance.
Other vehicles with this engine were the Bora, the Passat, and even the New Beetle. The Seat Ibiza, Cordoba, Leon, Toledo, and Exeo also used this engine.
Now, let's talk about the more famous vehicles that had this engine. They were the Skoda Octavia and the Superb.
The Mk1/8L version of the Audi A3 was also introduced with this engine under the hood. The Audi A4, the A6 also had this engine.
Last but not least, the Audi TT was also introduced with this engine under the hood. The TT was the one that had the most powerful version of the engine.
Volkswagen 1.8 Turbo Engine Specs
| | |
| --- | --- |
| Cylinder block composition | Aluminum alloy |
| Cylinder head composition | Aluminum alloy |
| Fuel | Gasoline |
| Fuel injection type | Direct injection |
| Arrangement | Turbo |
| No. of chambers | 4 |
| Valves in each cylinder | 5 |
| Valvetrain layout | DOHC |
| Bore | 81 mm or 3.19 cubic inches |
| Stroke | 86.4mm or 3.39 cubic inches |
| Displacement | 1.8L or 1781cc |
| Internal combustion engine (Type) | Four stroke, Naturally articulated |
| Compression ratio | 9.5:1 |
| Power | 147 HP @ 5700 RPM |
| Torque | 154ft.lb @ 1750 rpm |
| Weight of engine oil | SAE 0W-40, 5W40 |
| The capacity of engine oil | 4.5 quarts w/filter |
| Firing directive | 1-3-4-2 |
| The interval between oil change | 5000 miles (8000 km) or six months |
The Benefits Of Choosing The Volkswagen 1.8 Turbo Engine
Lastly, the engine has benefits that outweigh its disadvantages. Let me outline some of them:
The engine is extremely reliable.
It has been used in Audi's and has been loved by people.
The 1.8L turbo engine produces enough HP to cater to your needs.
The engine produces mid-range torque, which is enough for most people.
Frequently Asked Questions
Q1. How Long Does The VW 1.8 Turbo Engine Last?
If properly maintained, the Volkswagen 1.8t engine will easily last you for a long time.
There have been reports of users who were able to get past the 200000-mile mark. I did mention this earlier in the article, but it does not hurt to repeat it.
Q2. Will The Turbo Nature Of The Engine Shorten Its Lifespan?
I can assure you that the decreased 200000-mile range of the engine is not because it has a turbo nature.
Companies like Volkswagen test their vehicles to the extreme to make sure that nothing is hindering their performance.
The turbo on this 1.8L engine will give you a performance boost without sacrificing the engine's life.
Q3. Do I Need To Replace The Turbo On My 1.8L Engine?
Yes, you may need to get a replacement after the first 100000 miles.
The reason for this is that these turbochargers are not designed to last forever. But if you keep the engine maintained at all times, you can expect to get more mileage out of it.
Conclusion
If you are looking for a detailed document on the VW 1.8 Turbo engine problems, I can assure you that you have come to the right place.
Above this conclusion, I have covered everything there is to know about the turbo engine's issues.
My conclusion is that the engine is rock solid. It does require some work now and then, but it is pretty reliable.
It is not the most reliable engine I have checked out, but it comes pretty close. If you choose to buy it, you will have a fantastic driving experience with it.
Resources:
1. https://vwtuning.co/vw-18t-engine-problems/
2. https://itstillruns.com/volkswagen-turbo-engine-oil-problem-8047793.html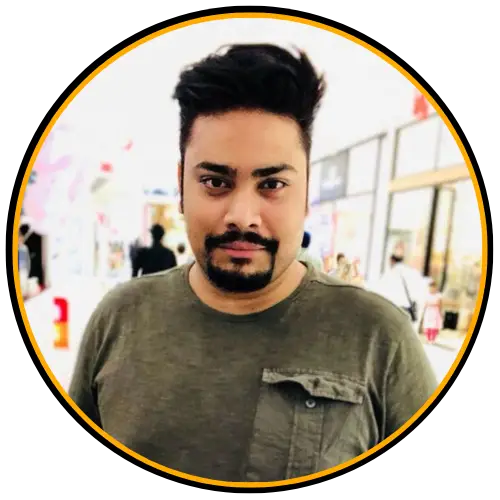 I am Tahir Azam, and I have been writing amazing articles for TaxiHack for as long as I can remember. I know everything that is to know when it comes to automobiles and is always on top of industry news and developments. While I am not an expert by any means, I pride myself on knowing the ins and outs of many different problems and, of course, their solutions. The articles on our website are some of the best and well-researched content that you will find, and I spend countless hours making sure this remains to be true. This is why I ask you to take your time out and read some of my articles, especially if you find a topic that resonates with you or is something you are looking into. This way, you will find the perfect mix of information and tips on your desired topic. Learn more about Tahir.