What comes to your mind when one mentions the Toyota engines?
Common answers could include the 1UZ or the 2JZ. However, you may have also come across the obscure 2GR-FE.
This engine has been in use in various Toyota, Lotus, and Lexus models from 2005 to the present.
Despite being lesser-known, it has several unique features, which makes it worthy of observation for manufacturers. However, it is far from perfect.
The most common Toyota 2GR-FE engine problems you are expected to run into are:
Oil Leak Due To Iron To Rubber Design
Idler Pulley And Loud Rattling Noises
Spark Plugs And Ignition Coils
Water Pump And Leaking Coolant
As is evident, these issues make the 2GR-FE engine far from perfect. Once, however, I elaborate upon these issues, you can see whether this particular engine is suitable for your needs.
The 4 Most Common Toyota 2GR-Fe Engine Problems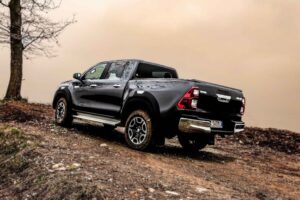 In this section, let us turn our attention to the issues listed above.
I will elaborate on the issues prevalent within this engine and then look at possible symptoms and repairs.
So without further ado, let us get right into it!
1. Oil Leak Due To Iron To Rubber Design
The Main Problem
So, what makes a 2GR-FE Engine prone to oil leaks?
Firstly, it is a known fact that leaks can arise from a variety of areas.
The reader may also be acquainted with oil leaks due to their common occurrences and long-term implications on engine health.
The oil tube present in the VVTi lubrication system of the 2GR-FE is designed with a rubber and iron hose.
Since the rubber begins to wear away relatively easily due to its material properties, it is plausible that leaks can occur.
This becomes a prominent problem because the oil feeding system itself is vulnerable.
Fortunately, Toyota has noticed this issue and made modifications to their engine in the post-2010 models.
This means that 2GR-FE models released after 2010 include a metal hose rather than a rubber one.
It is therefore advisable to replace your rubber hose with a metal one as a preventative maintenance measure.
A hose failure can lead to a drastic loss in oil pressure, which is not right for the engine.
While it is not meant to be a scare, a replacement is a good way to prevent this issue from hurting your engine's health.
Spotting The Issue
How do you recognize such oil leaks?
The answer is simple: Like any oil leak, the standard symptoms must be adopted when identifying the issue and its extent.
A leaking rubber hose may be spotted by:
Less Oil Pressure.
Decrease in Engine Oil.
The emission of smoke from the engine.
A visible leak.
The extent of the leak can also be identified as standard oil leaks usually are. For instance, a relatively small leak may lead to small oil drops or the production of smoke.
In contrast, a larger leak may be unexpected and can cause large drops in oil pressure. Such large-scale leaks must be repaired immediately to avoid complete engine failure.
Repairing The Issue
If you have a rubber hose on your VVTi system, your first job is to replace it with a metal hose.
This can cost somewhere around $20-40, and additional labor expenses can vary from $150-300 depending on the repair shops.
Oil leaks can also be handled by using a stop leak additive or high mileage oil blend. These products can soften and fix rubber seals to avoid further locomotive leakage.
2. Idler Pulley And Loud Rattling Noises
Overview
Does your engine sometimes produce loud, rattling sounds which incite irritation?
Chances are, there is a problem with the idler pulley in the engine. The 2GR-FE models manufactured up until 2009 also reportedly have suffered from such annoyance.
Why is that?
According to Toyota, the likely source of this noise is a worn no.2 Idler Pulley. This pulley requires replacement which can be another source of irritation for the car owner.
Despite not having massive ramifications on the overall driving and engine health, this issue requires maintenance to stimulate a better driving experience.
Spotting The Issue
As indicated above, the symptoms which can indicate a faulty Idler Pulley include:
Asides from this, loud noises can occasionally prop up, which indicates that a repair is required.
However, such repairs need not be urgent since the worn-out pulley does not impact performance in a very negative way.
At most, the car owners can look towards repairs if they believe that their budget is more than enough to accommodate them.
This is because a worn-out Idler Pulley only impacts driving experiences and do not significantly impact the streamlined functioning of the engine.
Repairing The Issue
If the car owner does decide to engage in repair, the most adaptable solution available is the heavy-duty Idler Pulley released by Toyota for 2GR-FE models post-2010.
Again, it is apparent that this issue prevails amongst the older versions of this engine.
On the market, this is available for around $40-50, and it isn't very difficult to do the replacement by yourself.
Since there are different amounts of pulley required for each car model, research is pivotal.
For instance, the Highlander uses electric power steering, so it only possesses one Idler Pulley. On the other hand, Avalon and Sienna models use two.
3. Spark Plugs And Ignition Coils
The Main Problem
When exploring engine capabilities, you are likely to ask the following question: how does an engine fare when it comes to engine power and efficiency maintenance?
This question is usually asked about the maintenance of spark plugs and ignition coils.
Premature ignition coil failures and worn-out spark plugs require standard maintenance for any engine without exception.
What matters then is how much an engine can go without causing major mishaps on this front.
Unfortunately, the 2GR-FE engine can, at times, have frequent problems with its efficiency.
While the usual replacement may be done at 150,000 miles, this Toyota engine may fall short of this average.
Since the 2GR-FE model is a 3.5L V6 engine, supercharged models and fine-tuning can demand quicker repairs.
This is because the extra boost and power can lead to greater wear and tear.
This means that replacements may be required after 100,000 miles. If the problem isn't handled immediately, the result will be an overall decrease in power and efficiency.
Spotting The Issue
In the case of a problem, it is fairly easy to spot the issue due to the indications given by the engine.
Symptoms include:
Misfires and Sparks.
Rough Idle.
Stuttering.
Power loss.
As usage continues, these can start misfiring and become less effective. This will lead to noticeable stuttering or the development of a rough idle.
There is bound to be a decrease in overall engine power and efficiency of the 2GR-FE as well. However, due to this happening over a long period, it may be difficult to notice.
Fixing The Issue
The repair of spark plugs can be made in complete sets once even one of the plugs displays signs of wearing. Usually, this happens after they have been used for over 100,000 miles.
Since the importance of spark plugs exceeds that of ignition coils, it is pivotal to focus on the former's long-term sustainability.
Replacing all the ignition coils after signs of wear is not a bad idea either. Owners may be reluctant to do this since ignition coils tend to be quite expensive compared to spark plugs.
Consequently, a complete replacement of ignition coils should only be done where the budget isn't significantly affected.
The replacement labor costs are not very high either, since this task doesn't require any complex mechanisms.
4. Water Pump And Leaking Coolant
Overview
This leads me to the last main concern that can arise within this model. Since a water pump is a wear and tear part, failures can occur on any car model, including the 2GR-FE engine.
There are varying extents of what can classify as an issue with the pump or a complete failure.
If there is a visible coolant leakage from the pump that can mean a simple repair of a pump is possible.
If the engine begins to overheat due to massive levels of leakage, a replacement must be done.
When it comes to engines, overheating is an intolerable feature. Unfortunately, it can be very common with old Toyota models and so require monitoring and maintenance.
Spotting The Issue
There are several symptoms that may be associated with a failure in the water pump:
Overheating.
Steam from the Engine.
Coolant Leak.
The type of repair that should be carried out depends on the extent to which a water pump may have worn out.
If there is a visible coolant leakage on the ground that leakage indicates that repairs should be carried out. This should be done immediately so as to avoid larger and costlier issues.
For instance, if the pump completely fails, then the 2GR-FE will begin to suffer from internal overheating and emission of steam.
The latter can happen when leaked coolant falls onto the hotter parts of the engine. If this happens, then it is incumbent upon the owner to repair as quickly as possible.
This is because the car cannot be driven until and unless the problem of overheating is resolved.
Fixing The Issue
You may have noticed a trend during the discussion of all these issues.
My point is that there is a visible attempt by Toyota to outmode these issues by creating newer models of the 2GR-FE, which are more resistant to failures.
The pump update in the post-2010 versions of this engine ensures that failures are more uncommon for car owners. However, the repair replacement in itself is quite costly.
A replacement pump costs somewhere around $150, and the additional labor costs are at an upward of 300$.
This is because the task of actually fixing and repairing a water pump is quite challenging as compared to the other issues listed above.
What Is The Toyota 2GR-FE Engine?
Now, you may ask: What's so unique about this engine?
If it is so good and adaptable, why does it remain an obscure model?
The 2GR-FE was an ambitious model released by Toyota in 2004.
Its basic purpose was to be adequate for traverse mounting. Despite being quite obscure, its innovations are quite ambitious.
The engine has a 3.5L six-cylinder all-aluminum design which keeps its weight down and makes it a popular choice for lighter cars.
Additionally, the integration of the VVT-i system helps increase power whilst maintaining good efficiency.
Finally, the 2GR's open deck improves cooling efficiency as well. You may assume that such an aspirated design implicates disappointing power figures.
But this is false; depending on the car, horsepower can range from 280-320, and with the supercharged versions, it can even extend to 415 hp.
It is obvious that this decent performance rate comes alongside long durability.
Is The Toyota 2GR-FE Engine Reliable?
How important is reliability to you when it comes to engine selection?
When discussing the common issues associated with the 2GR-FE engine, you may have noticed that Toyota provides cost-effective solutions to all the issues which may arise within this engine.
Hence, it is to be noted that despite its issues, the reliability level of the 2GR-FE is quite above average.
For those who prefer reliability and durability over everything else, this engine is quite a bargain.
While maintaining regular repairs, it is possible to go more than 200,000 miles with this engine without encountering any serious issues.
This, of course, will vary in accordance with the type of vehicle and the area within which the engine is operating.
But still, proper sensitive care will ensure that your engine lasts a very long time.
While the 2GR-FE is not the most popular choice when it comes to performance, it is a durable and reliable engine for daily car owners.
What Cars Uses The Toyota 2GR-FE Engine?
Now we come to the question many of you were waiting for: What car makes use of such an engine?
Despite not being the most powerful swap when it comes to engine selection, the 2GR-FE has found itself frequented by a wide range of car owners for various purposes.
Whether it be MR2 owners looking to make additions to their powerplant or Lotus mid-range light cars, the potential is vast.
The supercharged variation has been used by the Lotus Exige S and Evora R models as well.
Engines with the VVT-i system are included in cars such as the Toyota Landcruiser, Toyota Tacoma, Toyota Hilux, and Toyota Fortuner, among others.
In addition to this, the 2GR-FE engines with dual- VVT-i system include cars such as the Lexus GX 400, 2015-onwards Toyota Fortuner, Toyota FJ Cruiser, and Toyota 4 Runner, among others.
Of course, the purpose of listing these cars is to give an idea of the broad range of cars that integrate this engine.
The type of system used depends on the versions of the car and its model, but the general gist and features remain similar.
Toyota 2GR-FE Engine Specs
| | |
| --- | --- |
| Manufacturer | Toyota |
| Production years | 2004 – Present |
| Cylinder head /Block material | Aluminum |
| Fuel system | Sequential fuel injection; Direct injection + Port injection |
| Fuel type | Gasoline |
| Number of cylinders | 6 |
| Valves per cylinder | 4 |
| Configuration | V |
| Valve train layout | DOHC |
| Stroke, mm | 83.0mm |
| Bore, mm | 94.0mm |
| Type of internal combustion engine | Four-stroke, Naturally aspirated |
| Displacement, cc | 3,456 |
| Compression ratio | 10.8:1 – 2GR-FE; 11.8:1 – 2GR-FSE/FKS |
| Power, hp | 249-360 hp (183-265 kW) / 6,000-6,600 |
| Engine weight | 360 lbs |
| Torque, lb-ft | 234-367 lb-ft (317-498 Nm) / 3,200-4,800 |
| Engine oil weight | 5W-30 |
| Oil change interval, Mile | 6,000 (10,000 km) or 12 month |
| Engine oil capacity, Liter | 6.1 |
The Benefits Of Choosing The Toyota 2GR-FE Engine
By choosing Toyota's 2GR-FE engine, you are choosing a model which carries with it numerous benefits.
I will list some of those below:
High reliability and durability due to few inherent issues and the VVT-i system, which allows for increased power and efficiency. The Japanese are notorious for their durable engines, and this is no exception.
Cost-Effective Solutions to any issue that may arise. Toyota's own modifications to this engine fix many of its issues relating to water pumps, oil leaks, and Idler Pulleys.
A respectable level of performance and supercharge, which result in increased speeds and performance levels.
Good for light mid-range cars due to its low weight and wholly aluminum-based body.
Despite being a naturally aspirated engine, the 2GR-FE has great power potential and tuning options to increase said power.
Frequently Asked Questions
Q1. How Much Does A Toyota 2GR-FE Engine Cost?
Depending on the version used, the cost of this engine can vary anywhere from $1800 to $2500.
The use of large Idler Pulleys, metal hoses, and upgraded water pumps in the versions released post-2010 may account for the increases in prices.
Q2. What Year Is The Best 2GR-FE Engine?
If you can, then you should definitely go for the version that came out after 2009-2010.
This is primarily because those versions constitute greater deterrents to the inherent issues of Toyota engines.
This makes them more durable and resistant to oil leaks, overheating, and rattling sounds made by worn-out Idler Pulleys.
Q3. Is Tuning The Engine Or Including Superchargers Worth It?
Most Toyota 2GR-FE engine owners would agree that centrifugal superchargers are the best way to get the maximum power potential out of this little engine.
With extended modifications and full exhaust, there is no telling what power the engine may prop up.
Q4. How Long Does The 2GR-FE Engine Last?
With frequent maintenance and repairs, you can go 200,000 miles without suffering any major issues. This is because the engine is built to be durable and resistant to failures.
While a supercharger may increase the risk of failed spark plugs and ignition coils, such wear and tear can always be fixed through affordable replacements.
Conclusion
In this article, I explored in detail the nuances surrounding this engine. I looked at a number of Toyota 2GR-FE engine problems which may arise for car owners using this engine.
Whilst doing that, I noticed how Toyota has created modifications and adapted models of this engine to accommodate for the errors and issues which arose in the past.
Despite being far from perfect, the 2GR-FE is a unique engine that provides a number of advantages for car owners who may be looking for a balance between performance and reliability.
The shortcomings I elaborated on are not fatal, and repairs are generally inexpensive. It is, therefore, highly advised to give this engine a shot if its specifications interest them.
It provides the best of Toyota's reliability alongside a good number of structural updates, which undermine its ability to malfunction.
Resource:
1. https://tuningpro.co/the-4-most-common-toyota-2gr-fe-engine-problems/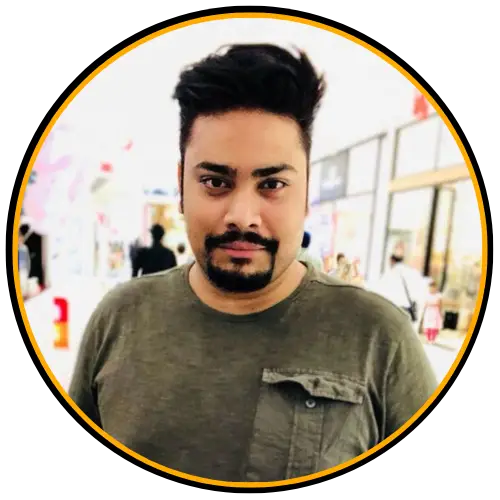 I am Tahir Azam, and I have been writing amazing articles for TaxiHack for as long as I can remember. I know everything that is to know when it comes to automobiles and is always on top of industry news and developments. While I am not an expert by any means, I pride myself on knowing the ins and outs of many different problems and, of course, their solutions. The articles on our website are some of the best and well-researched content that you will find, and I spend countless hours making sure this remains to be true. This is why I ask you to take your time out and read some of my articles, especially if you find a topic that resonates with you or is something you are looking into. This way, you will find the perfect mix of information and tips on your desired topic. Learn more about Tahir.