Many individuals like tinted windows on their automobiles, especially during the summer or traveling long distances.
However, there are certain restrictions and regulations in location to ensure that tinting does not impair a driver's proficiency in driving the roadways safely.
If you are driving in South Dakota and wish to tint your windows, you must know that there are certain rules to follow, and you cannot tint them to any extent you like.
South Dakota window tint laws state that the windshield must use non-reflective tint on the top of the AS-1 line.
The front side windows should let 35 percent light through, and the back and rear windows should let 20 percent light through.
There is still a lot you need to learn about the automotive window tinting rules in South Dakota, so it will be reasonable for you to stick around until the end.
I have also accommodated a frequently asked questions area for you that provide important information. Do not miss out on that as well.
How Much Tint Darkness Is Legal In South Dakota?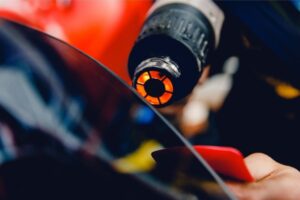 To determine how much tint darkness is legal in South Dakota, you must know about the VLT first. VLT is also known as Visible Light Transmission.
You will know how dark your tinted windows can be by identifying the percentage of visible light.
Keep in mind that the lower the percentage, the less light will be allowed inside the vehicle and vice versa.
So let's see how much darkness is legal for certain vehicle types below!
Tint Darkness Limit For SUVs And Vans
The windshield of the SUVs, as well as vans, must only use non-reflective tint. Make sure that it is above the manufacturer's AS-1 line, as that is where it is only permitted.
Moving on to the front seat side mirrors of the vehicles, make sure that you are letting around 35 percent of visible light pass through inside the vehicle.
Moreover, now you have the back seat side mirrors, it is said that more than 20 percent of light must pass through and inside the vehicle.
Make sure it is above 20% and not less. This also goes the same way for the rear window. It will make it easier for you to drive and see other vehicles.
Tint Darkness Limit For Sedans
Moving on to a sedan vehicle, you must know that apparently, the tint darkness limit for the sedans is the same as the SUVs and vans, so it will not be confusing for you to understand or remember.
1. Front Windshield
The front windshield of the sedans should only use non-reflective tint, and they should be utilized at the top of the AS-1 line of the manufacturers.
This way you can see easily and drive well.
2. Front Seat Side Windows
The front-seat side windows of sedans should let more than 35 percent of light inside the vehicle. Usually, the set limit is 32%, but in South Dakota, it is higher, so you can drive easily.
3. Rear Window
On the other hand, the rear window must permit more than 20 percent of light so you can reverse the car effortlessly.
4. Back Seat Side Windows
Lastly, sedans' back windows should also enable higher than 20 percent of visible light inside the car.
Window Tint Reflection And Tint Colors
South Dakota has established some laws that must be attended to.
You can't ignore them because they're designed to keep you safe and comfortable while driving. If you know these rules, it's best to imply them in your daily life.
Metallic and mirrored appearances are not approved on the front side windows. This also applies to the backside windows of SUVs, sedans, and vans.
Any color tint can be used for window tinting. There are no limitations in South Dakota.
Medical Exemption Of Window Tint Laws In South Dakota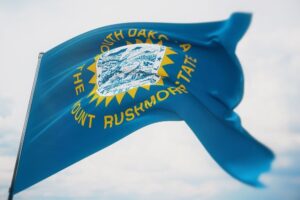 UV rays are exceptionally dangerous to persons who have albinism, cockayne syndrome, systemic lupus erythematosus, and bloom syndrome.
If you retain a serious medical situation, you may be able to acquire darker tinted windows in several jurisdictions.
Sadly, you will not be able to get such an exemption in the state of South Dakota. Therefore you must follow all restricted regulations anyway.
The rules are very lax compared to different states, permitting for a deeper color. The authorized amount must be enough to conserve your skin safe in most circumstances.
However, you can similarly use other techniques to safeguard yourself by using sunscreen and long-sleeved clothing.
If you are concerned about sun disclosure, seek advice from your physician.
Get A Certified Sticker From The Company
You are obliged to have stickers on your car to point out legitimate window tinting accomplished on your vehicle.
According to state law, stickers should be placed on every tinted window in a noticeable place. The best place to put the stickers in between the glass and the film of the tinted windows.
Other Window Tint Law Rules And Regulations In South Dakota
In this section, I'll go through several South Dakota-specific rules.
Before I begin, you should be aware that failing to obey them might result in serious consequences in South Dakota, as the state's laws are very strict.
South Dakota has no laws prohibiting the use of side mirrors.
The tint variance must be about 9 percent.
The film's producers must approve the film before it may be sold in South Dakota. Before you buy a film, double-check that it has been approved.
If you tinted all your windows, put stickers on each tinted window. The best area is in the middle of the film and glass.
A medical exemption is not allowed in South Dakota, even if one has a special condition.
The penalties for not following the rules are class 2 misdemeanors.
Cost Of Car Window Tint In South Dakota
For a normal car window tint, the cost can be around $150 for each vehicle.
However, if you are looking for a high-quality product such as ceramic material, be prepared to spend around $400.
It can also cost more than that depending on different factors like warranty, how many windows you tint, etc.
You can also tint the windows of your car by yourself at home, which will save you a lot of money; it mainly costs less than $100.
You can watch videos and learn, but to be honest, it is a pretty simple task that anyone can easily do.
Frequently Asked Questions
Q1. Is 15% Tint Legal In South Dakota?
No, 15% tint is not legal in South Dakota. Make sure to follow all the laws that have been set.
Q2. Are 5% Tints Legal In South Dakota?
5% tints are too dark and can make it difficult for you to see, especially at night time. It is not legal in South Dakota.
Q3. Is Limo Tint Legal In South Dakota?
You need to ensure the windshield is above the manufacturer's AS-1 line. Other windows are also tinted according to the percentage set. Limo tint is not legal in South Dakota.
Q4. Can I Get Pulled Over For Tint In South Dakota?
Yes, you can get pulled over for tint in South Dakota if the law does not follow the tint level. You can also end up with fines.
Q5. How Much Is A Tint Ticket In South Dakota?
If you get stopped by a police officer for the wrong tint, you will get a ticket of $120 or so.
Conclusion
Tinting is said to have a slew of advantages that many drivers will appreciate while on the road.
The extra privacy and security from the sun must be the key benefits. Preceding tinting your automobile's windows in South Dakota, you should read up on the South Dakota tint laws.
I tried my best to accommodate all pertinent details, such as norms and regulations, tinting costs, and how reflective the windows must be, among other things.
This will also make it easier for you to formulate decisions. Window tinting is surely a fantastic suggestion, but be certain to obey all rules set in South Dakota.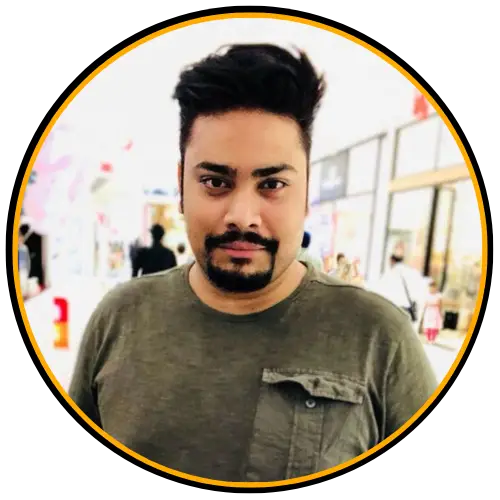 I am Tahir Azam, and I have been writing amazing articles for TaxiHack for as long as I can remember. I know everything that is to know when it comes to automobiles and is always on top of industry news and developments. While I am not an expert by any means, I pride myself on knowing the ins and outs of many different problems and, of course, their solutions. The articles on our website are some of the best and well-researched content that you will find, and I spend countless hours making sure this remains to be true. This is why I ask you to take your time out and read some of my articles, especially if you find a topic that resonates with you or is something you are looking into. This way, you will find the perfect mix of information and tips on your desired topic. Learn more about Tahir.