Rahal Letterman Lanigan is a racing team that has participated in the IndyCar Series and the WeatherTech SportsCar Championship.
The team has its headquarters in Brownsburg, Indiana, and Hilliard, Ohio.
Former Late Show host David Letterman formed this auto racing team with 1986 Indianapolis 500 winner and three-time IndyCar Champion, Bobby Rahal, and Mi-Jack co-owner, Mike Lanigan.
History Of Rahal Letterman Lanigan Racing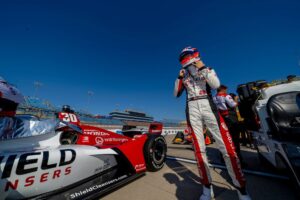 In 1992, Bobby Rahal joined Carl Hogan to form Rahal Hogan Racing.
The team started its first season with Rahal winning his third championship.
Furthermore, David Letterman became a co-owner in 1996.
In 2004, the team became Rahal Letterman Racing and went on to become the winners of the Indianapolis 500.
The last person to join the team's owners in 2010 was Mi-Jack co-owner, Mike Lanigan. The new alliance gave the team a new name; Rahal Letterman Racing.
Partnership With Car Brands
The Rahal Letterman Racing team has partnered with BMW Motorsport and Porsche throughout its history.
Porsche
The auto racing team used Porsche 911 GT3 RSR in 2007 for nine out of its twelve competitions.
The team went on to clinch second place at Road America, and third place at Petit Le Mans.
The team fielded Tommy Milner and Ralf Kelleners during the GT2 team championship to finish in fourth position.
BMW
In 2009, the team partnered with BMW as factory support. It held dual national racing team licenses (the United States and German).
The team used two BMW M3 GT2s, which include the #90 and the #92, for its competition.
Although 2009 was a troubled season for the team, its #92 cars ended the race at 2009 Petit Le Mans in the second and third position in the team championship.
The factory support partnership with BMW has continued over the years, fielding different cars.
Competitions
The team has enjoyed some victories over the years, and some of their successes include:
42 victories: 17-ALMS/IMSA, 25-IndyCar.
53 poles: 23-ALMS/IMSA, 30-IndyCar.
Three Series Championships: IndyCar(1992), ALMS (2010, 2011).
Indianapolis 500 victory with Buddy Rice (2004).
215 podium finishes, 65 poles, and 54 victories (FIA Formula E, IMSA, GRC, American Le Mans Series, CART / INDYCAR SERIES, and Toyota Atlantic, SCCA).
CART IndyCar World Series
Bobby Rahal ended his relationship with the Galles-Kraco Racing team after the 1991 CART racing season, even though he won two races between 1989 and 1991.
He started a new partnership with the Patrick Racing team. Still, the team had legal and financial issues over the brands' engine conflicts.
The Patrick Racing team ended up selling their assets to Hogan and Rahel, which started the Rahal Letterman Lanigan Racing team.
With a Lola T92/00, Rahel and his new company won four victories in their first season. The team acquired the Truesports racing team and moved its headquarters to Hilliard.
Since engines were the major problem, they added the Honda HRX Indy V-8 engine in 1994 and competed in the IndyCar World Series.
However, after a disappointing season, they ended their partnership with their car manufacturer.
Rahal was forced to find an alternative engine when he risked losing out on the race for two years.
The team finished third with the support of two borrowed Penske-Ilmor machines.
However, Hogan split with the team in 1996 when he started a different racing operation called Hogan Racing and left Rahel with Team Rahal.
Indy car racing allowed the Rahal Letterman Lanigan Racing team to become popular.
Still, Rahal returned in 2009 to racing with a factory-supported sports car program called the BMW Team RLL.
The BMW Team RLL has raced in the American Le Mans Series (ALMS) before competing in IMSA (the International Motor Sports Association) and WeatherTech SportsCar Championship.
Rahal Letterman Lanigan Racing New Facility
In 2021, the Rahal Letterman Lanigan Racing team constructed a 115,000-square-foot facility in Zionsville, Indianapolis, on 13 acres.
It has consolidated its IndyCar Series business in Brownsburg, including its Hillard-based IMSA operations.
The massive site has event and office spaces, light manufacturing, and automotive R&D operations.
Frequently Asked Questions
Q1. Is Letterman Still With Rahal Racing?
David Letterman is still with Rahal Letterman Lanigan Racing as a co-owner. Letterman joined the team when he bought some shares of the racing team.
The team started as Rahal/Hogan Racing before Hogan left and renamed their company Rahal Letterman Racing.
Q2. Who Owns Rahal Racing?
Former Late Show host, David Letterman, three-time IndyCar Champion, Bobby Rahal, and Mi-Jack co-owner, Mike Lanigan co-own the company.
Q3. How Did Bobby Rahal Make His Money?
Bobby Rahal started earning as an auto racing driver before he started a company that has won a series of races.
Q4. Where Is Rahal Letterman Racing Located?
Rahal Letterman Lanigan Racing has offices in Ohio, Brownsburg, and Hilliard.
Q5. Who Is Bobby Rahal Married To?
Bobby Rahal married Debi Rahal from 1980 to 2003 and finally married Johanna Maher.
Conclusion
Rahal Letterman Lanigan Racing has become one of the popular auto racing teams in the United States of America.
With the support of three men, David Letterman, Bobby Rahal, and Mike Lanigan, the team has won many races.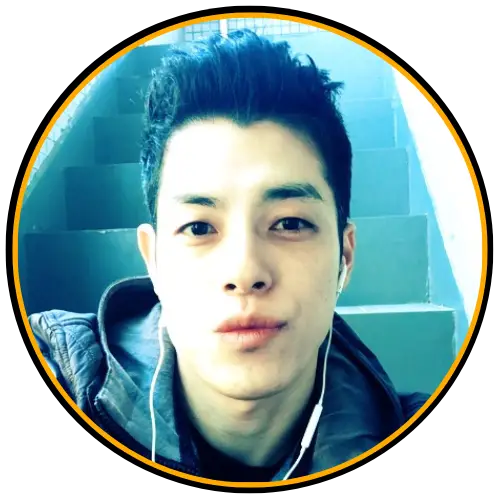 My name is Yusuke Kohara, and I am a passionate SEO expert. I am also the founder of TaxiHack alongside my business partner, Tahir Azam. Our journey began in late 2020 after I escaped the clutches of a despised job in Osaka. Determined to excel, I embraced full-time blogging and directed all my attention toward the growth and development of our site. At TaxiHack, our primary objective is to establish ourselves as the most esteemed automotive media platform, acknowledged by enthusiasts worldwide. We strive to surpass competitors by delivering exceptional content that goes above and beyond. But our mission extends beyond personal success. Recognizing the dominance of large car dealerships, insurance agencies, and rental companies in the online automotive space, we became advocates for smaller businesses and independent automotive web publishers. We firmly believe that with a strategic approach, even modest companies like ours can generate substantial traffic while maintaining a sustainable livelihood. Learn more about Yusuke.