Only a few people can compare Joe's knowledge and expertise in the field of GP. He can reach prominent figures and offer lucid insight into the sometimes complex Formula 1 industry.
Since mid-1998, Joe has attended every Grand Prix, including events held during the pandemic.
Joe has authored editorials for several magazines and newspapers and served as the GP editor of renowned publications, including Autosport and Autocar.
He is also a well-known author and an authority on the secret operations carried out by the Special Operations Executive (SOE) in France during WWII.
He resides in a rural area of France when he isn't on the road.
In addition to serving as a visiting lecturer at Cranfield University, and as a past independent director of Caterham automobiles, he is part of the FIA industry working group.
Who Is Joe Saward?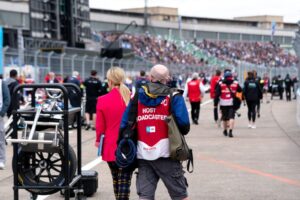 Joe Saward (Jonathan Christopher Mark) is a renowned British F1 journalist.
He was born on July 14, 1961, to Michael Saward and Jacqueline Atkinson.
After receiving his university degree in 1983, Joe worked as a pro moto GP racing journalist.
He gained experience by traveling and living in tents while covering the European Touring Car and Formula 3 Championships.
Career History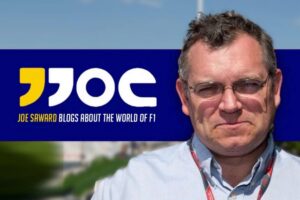 In 1984, Joe started working for Autosport magazine after a brief stint at the British Broadcasting Corporation.
He worked there for ten years in various capacities, eventually rising to the position of GP Editor while introducing fans to the sport with his tourist column.
Due to the growing popularity of digital media, he decided to go to France in 1992.
He then started working as a freelancer for customers across the world.
He launched the prestigious e-newsletter known today as JSBM in 1995, accelerating the global dissemination of racing news.
A large number of policymakers in sports read this journal every week.
Although Joe is no longer engaged, grandprix.com, which he started in 2000, has become the greatest reputable F1 website.
Joe participated in the 2007 debut of GrandPrix+, the first electronic magazine in Formula One.
It continues to be the quickest F1 magazine accessible and has subscribers from all around the world.
He has worked in various fields during his profession, including broadcasting, composing speeches and scripts, giving talks, and advising Formula One team, TV companies, sponsors, athletic organizations, and even companies like the Media Lab.
Along with hosting live and online forums where F1 fans can raise issues about the sports, he also podcasts with Missed Apex. Joe has authored numerous books on various topics.
In 2007, The Guild of Motoring Writers awarded him the Renault UK Author of the Year for his wonderful book "The Grand Prix Saboteurs," which tells the tale of British car-race drivers who joined the French opposition in the 1920s as undercover agents.
Conclusion
This short bio about Jonathan Christopher Mark, popularly called "Joe Saward," will help you know who Joe Saward is.
His life achievements and career will inspire you, especially as a moto GP journalist or a motor GP fan. You can follow him on Twitter.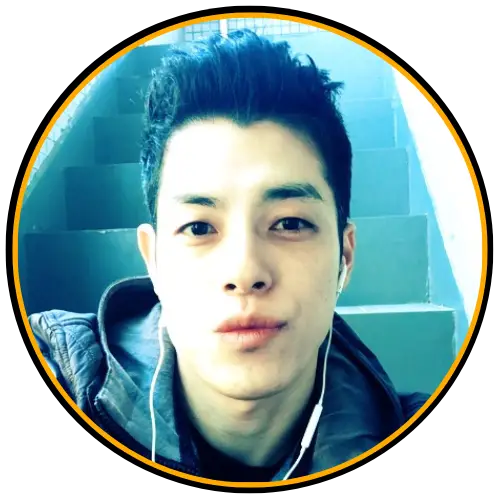 My name is Yusuke Kohara, and I am a passionate SEO expert. I am also the founder of TaxiHack alongside my business partner, Tahir Azam. Our journey began in late 2020 after I escaped the clutches of a despised job in Osaka. Determined to excel, I embraced full-time blogging and directed all my attention toward the growth and development of our site. At TaxiHack, our primary objective is to establish ourselves as the most esteemed automotive media platform, acknowledged by enthusiasts worldwide. We strive to surpass competitors by delivering exceptional content that goes above and beyond. But our mission extends beyond personal success. Recognizing the dominance of large car dealerships, insurance agencies, and rental companies in the online automotive space, we became advocates for smaller businesses and independent automotive web publishers. We firmly believe that with a strategic approach, even modest companies like ours can generate substantial traffic while maintaining a sustainable livelihood. Learn more about Yusuke.