If you have been considering purchasing a Chevy Silverado vehicle, you have probably wondered how long Silverado is.
You must consider both the bed and the cab in your calculations. We want to assist you with this.
The overall length of the Chevy Silverado varies from 229.5 inches to about 241.2 inches, based on the truck's configuration. This includes the trim, the cab type, and the bed's length.
We will go over the primary distinctions in cab size and why they are crucial when deciding which Silverado model is right for you.
You will want to be certain you obtain the correct truck for your requirements. Keep reading if you want to learn more!
What Are The Key Cab Size Differences?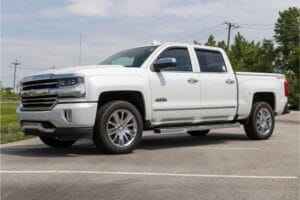 There are three basic cab sizes to consider regarding the truck options: double, regular, and crew.
First, however, what does it mean?
Regular has a single row of seats and two doors. It has little or no space behind a seat and can be configured as a bench or bucket.
A four-door cab with four front-hinged doors and the back seat for the adult with inadequate legroom is referred to as a double cab.
A crew cab is, as you might expect, meant to transport the crew. It has four full-size doors as well as a full-size back seat.
To begin, you must determine if the truck will be used for labor or pleasure. Then you must decide if it will be mainly used for people, equipment, or both.
Regular Cab Option 1500
Standard cabs are another name for regular cabs. Because there is only one row of seating, they are the tiniest cab size possible and could only seat up to three passengers.
There are two full-size hinged doors with this cab type, and the back window is directly behind the seats.
It's suitable for individuals who don't need to transport over two or even three passengers and is an excellent choice for a work vehicle due to its hauling and towing capabilities.
The overall length of Silverado is 229.5 inches if you choose this cab size.
Double Cab Option 1500
There is another option if you can't decide between the extended cab and the crew cab.
A double cab truck is larger than a crew cab but smaller than an extended cab. Like crew cab trucks, double cab trucks have normal doors open in the front and two rows of seating.
On the other hand, the seats and doors are slightly smaller and more suggestive of an extended cab truck.
The Chevrolet Silverado pickup is available in a double cab configuration. The entire length will be 231.7 inches if you choose this option.
Crew Cab Option 1500
Crew cabs are the biggest cabs available. With two full rows of seating, they can accommodate up to five or even six people.
They not only have the biggest space, but they also typically feature four front-hinging doors. Extended and Regular cab trucks are also much more expensive than crew cab trucks.
For example, the 1500's overall length is 231.7 inches or 241.2 inches, depending on the crew cab arrangement.
Crew Cab Option 2500
The crew cab model for the 2500 measures 249.95 to 266 inches in length overall.
The crew cab is popular with today's drivers for a good reason—the largest truck cab, with plenty of space for families or even groups of friends.
Five to six persons can fit into two complete rows of seats. In addition, four full-size and front-hinging doors are available with the crew cab.
Without having to wait to push seats forward, all passengers can board the car simultaneously.
Consider how a crew cab pickup feels like an SUV with the truck bed in the back. Both the passengers and the driver will enjoy a comfortable, roomy trip.
Consider the crew cab if you have a huge family or frequently drive long distances.
Whether you are hauling the cargo or traveling with family, you will appreciate the increased space and easy-to-open doors.
Crew Cab Option 3500
The overall length of the 3500 series is 249.95 inches to about 266 inches if you choose the crew cab option.
Crew Cab Vs. Double Cab
There are many reasons to select the double cab truck over a crew cab truck, even though it is not quite big:
If cost is a significant consideration, the double cab will save you a lot of money.
They have a lower price because they are in a smaller category.
A double cab is shorter, which is beneficial if you prefer a shorter car for driving and parking.
Of course, keep in mind that a double cab has less space than a crew cab, so that the second row of the passengers in the double cab may not be as comfortable.
So continue to consider the truck's size concerning the people you want to transport regularly as you shop. Five or six individuals can often be accommodated in a double cab truck.
You are one step closer to choosing the best pickup truck at the dealer now that you've learned about all of the categories.
The right pickup is a perfect match for your job, family, and, well, your life, whether you are hauling equipment to a job site or clicking the kids' seatbelts in the back as you head off to the big game.
What Are The Different Types Of Available Beds?
You will need to think about the length of bed you choose based on what you will be utilizing your vehicle for.
Within the 1500 series, just one cab type comes with a unique bed option. It's the standard cab with the extra-long bed.
The numerous models are very diverse when you go into the 2500 range, although some trims and the cab sizes will only come with certain bed size options.
The same is true for the 3500 series, where the cab and trim changes impact the bed size options.
You will want the long box if you will be moving a lot, which may influence which truck is ideal for you. A standard box may be appropriate if you require slightly less space.
But, again, you must weigh the necessities of transporting individuals versus whatever you are hauling in the vehicle's back, as well as the style you desire for the truck, since trim, as previously said, influences the bed options.
For people who don't need to move about often, the short box may be ideal.
But, on the other hand, it's more for private use, or possibly just for transporting your stuff about, rather than the equipment of the people you're with.
Short, Standard, and Long are the three truck bed sizes found across the eight trim levels of the Silverado. Each bed measures 71.4 inches wide by 22.4 inches high.
Their length will vary depending on your choice, as you might expect:
The length of the short bed is 69.92 inches.
The length of a standard bed is 79.44 inches.
The length of the bed is 98.18 inches.
Consider the equipment and gear one carries daily to help you decide which Silverado truck bed is best for your Pensacola needs.
For example, a Short Bed will probably do if only one needs space for some very small toolboxes.
However, if you frequently transport longer items such as pipes and lumber, you may want to consider upgrading to a Regular or Long Bed to be safe.
Frequently Asked Questions
Q1. Is Premium Gas Required For The Chevy Silverado 1500?
No, Chevy Silverado can operate on either regular gasoline or diesel fuel.
Q2. What Kind Of Towing Capacity Does The Chevy Silverado 1500 Have?
The Chevy Silverado 1500 is capable of towing up to 12,200 pounds when properly equipped.
Q3. What Is the Best Trim Level For A Chevy Silverado 1500?
The Chevy Silverado 1500 comes in eight different trim levels. The WT (Work Truck), Custom Trail Boss, LTZ, Custom, LT, RST, LT Trail Boss, and the fully loaded High Country lead the field.
Each model boasts exceptional strength, durability, and performance to assist you in conquering the roads ahead.
Q4. Is It Expensive To Maintain A Chevy Silverado?
The Chevrolet Silverado 1500 is one of the most economical models in its class, with a cheap cost of ownership and the durability to last for many years.
Related: Chevrolet Silverado Life Expectancy
Q5. What Is The Weight Of The Chevy Silverado 1500?
The base curb weight of the Chevy Silverado 1500 starts at 4,257 pounds and goes up to 5,155 pounds.
Q6. What Is It About the Chevy Silverado1500 That Makes It So Popular?
Because of its striking style, outstanding power, and cutting-edge features, the Chevy Silverado 1500 remains one of America's best-selling pickup trucks.
So, whether you're going to the office or taking the boat down to a lake, this truck is a wonderful choice.
Related: What Are The Worst Years For The Chevy Silverado?
Q7. What Is The Bed Size of The Chevy Silverado 1500?
The Chevy Silverado 1500 comes with a choice of bed widths that range from 69.6 inches to 98.4 inches.
Q8. Is The Chevrolet Silverado 1500 Equipped with All-Wheel Drive?
The Chevy Silverado 1500 comes with all-wheel drive, which improves traction and stability when driving off-road.
Q9. Is There A Sunroof on The Chevy Silverado 1500?
Yes, a sunroof is available as a stand-alone option. But, of course, you can always contact your local Chevrolet dealer.
Conclusion
The above article has discussed all you need to know about how long a Chevy Silverado is.
The entire length of your Silverado will be broken down into two significant lengths: the bed size and the cab size. What you intend to do with the truck will decide a lot of this.
For example, do you need to move a large number of people in one vehicle, or are you primarily interested in transporting equipment and materials?
Will you need a large bed if your truck isn't for business, and would you be better off with one of the most comfortable cabs?
Do you require four-wheel drive?
If this is the case, your options for bed size are limited. It will also be vital to figure what you would like to bring.
For example, what are your equipment's dimensions?
Getting a truck that is too tiny is pointless. Hopefully, the information we have provided will assist you in answering your questions and locating the ideal Silverado for you.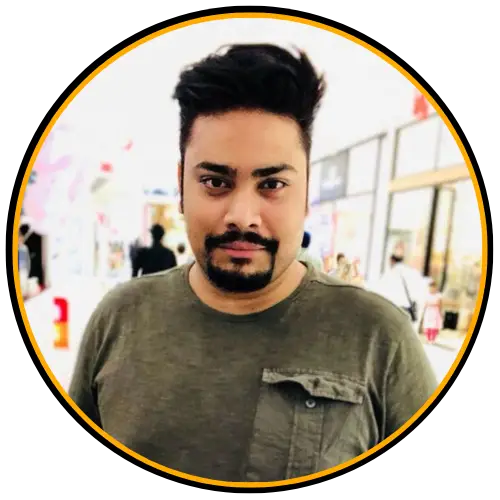 I am Tahir Azam, and I have been writing amazing articles for TaxiHack for as long as I can remember. I know everything that is to know when it comes to automobiles and is always on top of industry news and developments. While I am not an expert by any means, I pride myself on knowing the ins and outs of many different problems and, of course, their solutions. The articles on our website are some of the best and well-researched content that you will find, and I spend countless hours making sure this remains to be true. This is why I ask you to take your time out and read some of my articles, especially if you find a topic that resonates with you or is something you are looking into. This way, you will find the perfect mix of information and tips on your desired topic. Learn more about Tahir.