The next amazing thing of 2022 is the Toyota Highlander, a luxury SUV crossover with three-row passenger space.
It has comfortable and smooth life with an easy view of the outside. The car has good power and is very economical in fuel with a V6 engine.
It has been reported that, unlike other SUVs, this car has a very quick transmission that car can go from 0 – 60mph in 7.7 seconds.
With a torque-vectoring AWD system, it is easily navigated through tight spots and turns.
Toyota Highlander is applauded for its balance in curves by the engine powering individual rear tires. If you were to ask how long do Toyota Highlanders last?
The answer to that is simple. This amazing car can last over 300,000 miles. It has a reputation of having a life expectancy of 20 years if properly maintained.
Even though not much has changed from the last debuted model, the new Toyota Highlander has upgraded its specs for better mileage and safety.
According to the detailed report of Edmunds, the car has been rated as 7.8 out of 10, while in comfort and performance, it has been awarded 8 out of 10, and the fuel economy has been rated as 8.5 out of 10.
The overall experience of this car is good and is a very practical choice for families and people who like to take adventure rides.
For a more detailed analysis, it is better to continue reading!
What Is The Average Life Expectancy Of A Toyota Highlander?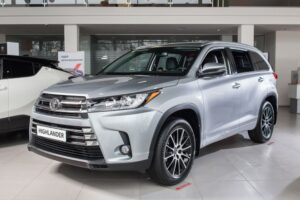 Ever since the Toyota Highlanders are on the market in early 2001, they have been rated as one of the most reliable cars.
According to several reports and analysis, it has been revealed that a Toyota Highlander can last over 200,000 miles easily without any expensive repairs.
This means the car is very durable. The average life span of any SUV is 15 years, but Toyota Highlanders have been working perfectly even past 15 years of use.
According to consumer reports, it is one of the most reliable cars available that can easily live past 300,000 miles which is over 20 years, if the car is properly maintained and serviced according to the specified schedule.
Does Toyota Highlander Last Longer Than Other Similar Vehicles?
SUVs are very dependable cars that are practical and also economical.
The Toyota Highlander has been termed "the most notoriously dependable SUV" because it has a longer life expectancy with minimum repair chances and amazing safety features.
This three-row SUV has many competitors as well. Similarly, different companies have launched their SUV lines with different specs and features for priority customers.
Let's find out how this will work with the competitors.
1. Toyota Highlander Vs. Kia Telluride
Kia Telluride has made its way towards Toyota Highlander among the three-row SUVs.
In many ways, it can be said that Kia is a more spacious car while there is still the 4-cylinder engine that Kia cannot compete with.
Comparing the best available cars on the market can easily help the reader make a well-informed decision.
Let's see if Kia Telluride has to offer what they claim against Toyota Highlander.
While Toyota Highlander is a huge SUV yet, the 3rd row is cramped and can get tight for adults.
In this regard, Kia Telluride is a better option, having a spacious 3rd row.
According to complaints filed on the car complaints site, Toyota Highlander has 731 complaints on file and has over 123 problems reported by owners.
On the other hand, Kia Telluride has 26 complaints on the file and 102 problems reported by the owners.
Both cars are 8-seaters, but Toyota Highlander is more economical in terms of fuel as it is a hybrid and can be driven by electric power.
At the same time, Kia Telluride consumes Regular unleaded gasoline.
While Kia Telluride has a 3.8L/231 engine that produces a torque of 265, the other hand, Toyota Highlander has a 2.5L/ 152 engine producing 175 torque.
Yet, the drive of the highlander is much better on off roads than Kia Telluride.
In terms of quality and reliability, both cars have been awarded a score by JDpowers, The score given to Toyota Highlander is 83 out of 100, which is a good score, while that for Kia Telluride is 85 out of 100.
The final and most important comparison is the life expectancy for Toyota Highlander is 300,000, and for Kia, Telluride is estimated 200,000 to 250,000 miles.
Both cars have amazing features and different merits and demerits.
Based on a detailed analysis Kia Telluride still has to update some safety features that may excel its highway performance.
At the same time, the Toyota Highlander is an amazing long route car, which in my opinion, is a better option than Kia Telluride.
2. Toyota Highlander Vs. Chevrolet Traverse
Maintaining an 8-seater car needs dedication and devotion, while the Toyota Highlander does not require frequent maintenance and repair.
Chevrolet Traverse requires a good amount of attention. Chevrolet Traverse is an amazing car with a powerful engine and is perfect for towing but reliable and durable.
Let's put that to the test.
According to a consumer report, the Toyota Highlander is the best choice for a 7-8 seater SUV.
According to car complaints, Chevrolet Traverse has 6 NHTSA complaints on the file and 12 problems reported by the owners.
Chevrolet Traverse has an engine of 3.6L V6 cylinders that produces a horsepower of 310.
On the other hand, the Toyota highlander has an engine of 3.5L V6 cylinders that produces a horsepower of 295, but still, the off-road drive of the Toyota Highlander is much better.
Chevrolet Traverse is slightly bigger than Toyota Highlander interiorly and exteriorly, making it more spacious even in the 3rd row. Still, these features also make it tough to maneuver in tight spots.
The quality and reliability of both Chevrolet Traverse and Toyota Highlander are good. According to JDpowers, both cars have been awarded 83 out of 100.
In terms of life expectancy, Toyota Highlander is a winner with an estimated lifespan of 300,000 miles, and Chevrolet Traverse has a life expectancy of 230,000 to 250,000 miles.
Even though Chevrolet Traverse offers amazing specs and a roomier passenger space, it still has many glitches to overcome that can render the car much more problematic.
Toyota Highlander is a better option in terms of life expectancy and a lower chance of repair.
Related: How Long Does A Chevy Traverse Last?
3. Toyota Highlander Vs. Ford Explorer
The Ford Explorer is a hybrid similar to Toyota Highlander. Ford Explorer hybrid is the same one launched in 2021.
With not many changes done, the Ford explorer 2022 has a larger exterior but has 6-7 seats making it a smaller car.
Does Ford Explorer offer quality and reliability besides sleek-looking exteriors and trims?
Let's find out.
The Ford Explorer is heavy on fuel, which is one of the reasons the car is not much preferred. While on the other hand, Toyota Highlander is very economical and easy to maintain.
According to car complaints, the complaints filed against Ford Explorer are surprisingly high. There are 13202 filed complaints and 76 problems reported by the owners.
One of the most frequently filed complaints is hard shifting and engine failure at 9100 miles.
According to JDpowers for Quality and Reliability, Toyota Highlander has 83 out of 100, while Ford explorer has 81 out of 100.
The life expectancy estimated for Ford Explorer is 80,000 to 200,000 miles. At the same time, Toyota Highlander can live up to 300,000 miles.
While both cars have many different merits, the clear winner here is Toyota Highlander, with sophisticated features and longer life expectancy.
Related: How Many Miles Can A Ford Explorer Last?
Life Expectancy Of Toyota Highlander Car Parts
The Toyota Highlander is an amazing car made complete with all the parts added to the body.
It is the parts that add beauty and class to a car. Good quality parts engineered properly for the car can increase the lifespan of a car.
In this section of the article, I'll be focusing on the different car parts of Highlander for better maintenance and assumed life expectancy.
Average Lifespan Of Toyota Highlander Brake Pads
Usually, it is advised to get your brake pads inspected every 8000 miles to check daily wear and tear. Heavy traffic can increase the frequency of wear and tear.
It is advised to replace the brake pads after 30,000 miles if they have worn out. It will make the rotor wear out as well.
The estimated life expectancy of the brake pads is 30,000 to 70,000 miles. It also depends on the driver's driving habits.
Average Lifespan Of Toyota Highlander Battery
Toyota Highlander has a good-sized battery pack that can easily live up to 3 – 5 years. It also depends on the care provided to the battery and the driving habits.
After every 40,000 miles, the battery should be inspected and cleaned accordingly. The salts on the terminals can limit their life.
The battery's life expectancy is estimated to be between 80,000 to 100,000 miles, which, if properly maintained, can be prolonged.
Average Lifespan Of Toyota Highlander Tires
The provided set of tires with Toyota Highlander is sturdy and can last up to 3 years.
The car is an all- wheeler and has the option to direct engine power to rear tires, making them a subject of more wear and tear.
It is advised to rotate tires every 10,000 miles for wear and tear. The estimated life expectancy of Toyota Highlander tires is 60,000 miles but can be increased with conventional driving.
Average Lifespan Of Toyota Highlander Transmission
The life expectancy of the Toyota Highlander is about 300,000 miles, while the original transmission and engine can last up to 250,000 miles.
The car is reliable and proper care of engine oil and refilling of transmission fluid can increase the life expectancy of transmission.
Related: Toyota Highlander Transmission Problems
Average Lifespan Of Toyota Highlander Spark Plugs
Inspecting the spark plugs after every 10,000 miles should be made a habit.
When the car reaches 30,000 – 40,000 miles, the spark plugs may start to wear out, providing issues such as engine misfire and much more.
The expected life expectancy of the spark plugs is 100,000 miles.
Average Lifespan Of Toyota Highlander Key Fob
Like every modern hybrid car, Toyota Highlander also powers by a key fob that can last for almost 3-5 years.
Without the key fob, the car does not respond. It is safe to put fresh batteries every three years for better functionality.
What Is Good Mileage For A Used Toyota Highlander?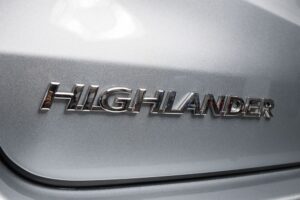 If you have finally decided on buying yourself a Toyota Highlander, then congratulations on this amazing decision.
Toyota Highlander was an amazing car and has kept its reputation for almost two decades.
The Hybrid of 2022 can last for an expected lifespan of 300,000 miles which is almost 20 years if properly managed.
In contrast, a car that has been maintained and serviced regularly, even a mileage of 150,000 miles on an odometer, will easily give you 12-15 years.
Toyota Highlander is a sturdy and reliable car that does not develop any problems and repairs easily before 250,000 miles.
It is better to find a used car that has covered a mileage of 30,000 – 80,000 miles, and it will give you a good, comfortable, and reliable drive for the next 13-15 years.
How To Increase How Long Your Toyota Highlander Last
The Toyota Highlander is a very easy-to-maintain car that can be driven for more than 18 years if properly serviced.
It may not frequently have problems, but it will still require basic maintenance. Cleaning the car is just the starter point of maintenance.
A car to have a prolonged life needs a convenient owner that takes care of its parts and the car entirely.
Here are a few things that car owners usually neglect but, when practiced, can boost your Toyota Highlanders lifespan.
Get your Toyota Highlander serviced every 8,000 miles, which will involve inspection of brake pads, spark plugs, engine oil, and transmission oil.
Changing your air filters after every 8,000 miles for a healthy running engine is better.
Get the car rustproofed by a rustproofing specialist. It is essential before winters because it can cause corrosion and rust on the inside of the back body.
After every 10,000 miles, get the tires rotated for even wear and tear.
Keep the engine, rotors, and transmitter clean and protected for severe shifts in temperature, which may cause a freeze. Certain anti-freeze liquids are also available and should be used only in winters.
Do not use unnecessary brakes as they may wear your brake pads way before, which may be a problem on rough terrains.
Be mindful and focused when driving.
Get an inspection for the braking system, ABD, and suspension system. After every 30,000 miles, replace the brake pads and the spark plugs.
Also, refill transmission fluid and check the engine oil from time to time.
Keep the car clean in winters, especially as the slush created in severe temperatures can lower the car's lifespan.
These are some of the important checklist options for maintaining and boosting the life expectancy of a Toyota highlander.
The maintenance schedule can be downloaded online for better care.
Problems That Limit The Life Of Your Toyota Highlander
The car needs proper inspection and maintenance every 8000 miles.
When there is neglect on the owner's part, it will make the car suffer. The problems that can limit the life expectancy of Toyota highlander are discussed as neglect.
Faulty engine due to old and dirty engine oil.
Failure of transmission due to no transmission oil is refilled.
Faulty fuel system.
Screeching and incomplete brake application due to worn-out brake pads.
Ignition problems due to worn-out spark plugs.
Jerks and grinding on acceleration.
Loss of key fob battery.
Old and dirty air filters.
The faulty uninspected suspension system.
Faulty electrical system.
These above mentioned are the most common points that limit the life expectancy of Toyota Highlander.
Related: Toyota Highlander Starting Problems
What To Look For When Buying A Toyota Highlander
It is a miracle to find a good low, mileage Toyota Highlander in good condition because no one wants to sell a car this great.
Here are a few things that should be on your interrogation list.
Reason for selling – what made them sell the car and why.
Ownership history – original paperwork and history of who owned the car before.
Years of use – how many years has the car been in use.
Mileage – how many miles has the car covered, and in what area.
Replacement history – how many car parts are original and how many have been replaced, along with receipts.
Crime history.
Accident History.
Make sure the answers to these questions are up to your bench mark.
These questions are essential for your safety and for how long the car can be used after purchase without any problems.
Related: Best And Worst Years For Toyota Highlander
Frequently Asked Questions
Q1. Is The Toyota Highlander A Reliable Car?
Yes, The Toyota Highlander is a luxury SUV for a family of 8. It has three rows and amazing features.
It has been awarded 83 out of 100 by JDpowers as a good reliable car. Edmunds has also rated it 7.5 out of 10 for reliability.
According to consumer reports, it is the best SUV by far, also a very economical fuel. Offering a life expectancy of 300,000 miles, it is an amazing, safe, reliable, and durable car to own.
Q2. Does Toyota Highlander Have A Lot Of Problems?
No, The Toyota Highlander is a very sturdy car that can go up to 250,000 miles without any serious problems, which means the quality of every part is superb.
There are only a few NHTSA complaints filed for a faulty engine, but the local mechanics were able to solve the problem.
Q3. Is It A Good Idea To Buy A Used Toyota Highlander?
Toyota Highlander is a reliable car that can live up to 20 years if maintained properly.
Yes, with a reliability score of 83 out of 100, a life expectancy of 300,000 miles, economical on fuel, and an amazing consumer report. What else do you need?
Q4. Does Toyota Highlander Rust Easily?
No, The Toyota Highlander is galvanized and is made corrosion resistant. It is usually due to the paint.
However, the company provides a 60-month warranty for anti-corrosion treatment caused by winter slush, mainly on the door, tailgate, and exterior handles.
Q5. Is Toyota Highlander Expensive To Maintain?
No, The Toyota Highlander is a very sturdy car that has almost low to no chances of frequent repairs.
Therefore, the repair charge estimated for almost ten years is $5700-5800, which is very economical and makes Toyota Highlander an overall reliable car.
Conclusion
Toyota Highlander is the best car for a family that likes to travel and needs a regular commute. Having a comfortable drive and passenger seat, it sure is dependable.
Along with its amazing safety features, Toyota Highlander is very economical on fuel, even though it has a V6 engine and good horsepower.
It is unheard of for a Toyota Highlander that has failed before 17-18 years.
Offering a smooth drive and amazing specs, the Toyota Highlander has an amazing life expectancy as well, so how long do Toyota Highlanders last?
Well, they last over 300,000 miles if taken proper care of with conservative driving habits, or else you may see problems arising past 250,000 miles.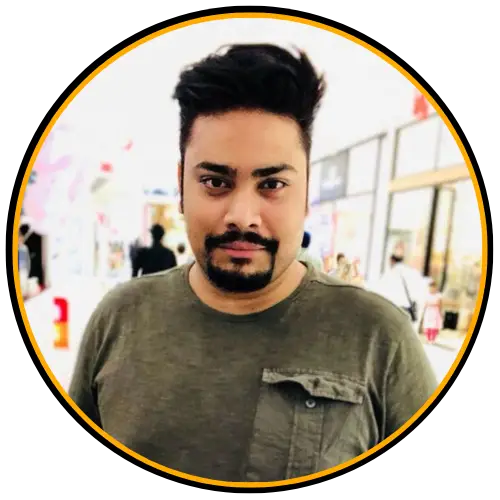 I am Tahir Azam, and I have been writing amazing articles for TaxiHack for as long as I can remember. I know everything that is to know when it comes to automobiles and is always on top of industry news and developments. While I am not an expert by any means, I pride myself on knowing the ins and outs of many different problems and, of course, their solutions. The articles on our website are some of the best and well-researched content that you will find, and I spend countless hours making sure this remains to be true. This is why I ask you to take your time out and read some of my articles, especially if you find a topic that resonates with you or is something you are looking into. This way, you will find the perfect mix of information and tips on your desired topic. Learn more about Tahir.